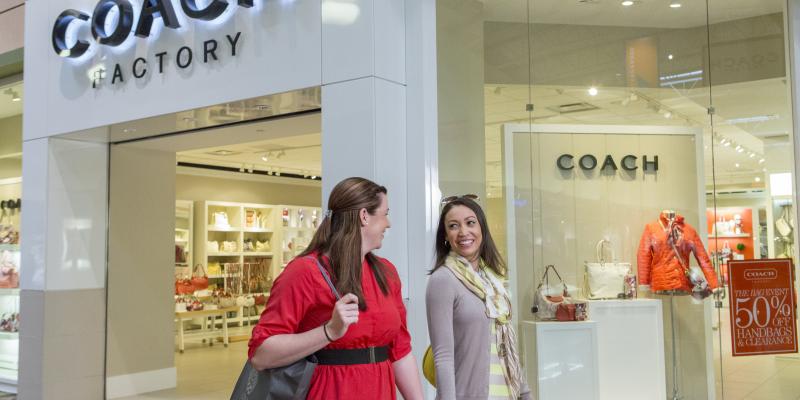 Arundel Mills Mall, between Baltimore and Annapolis, Maryland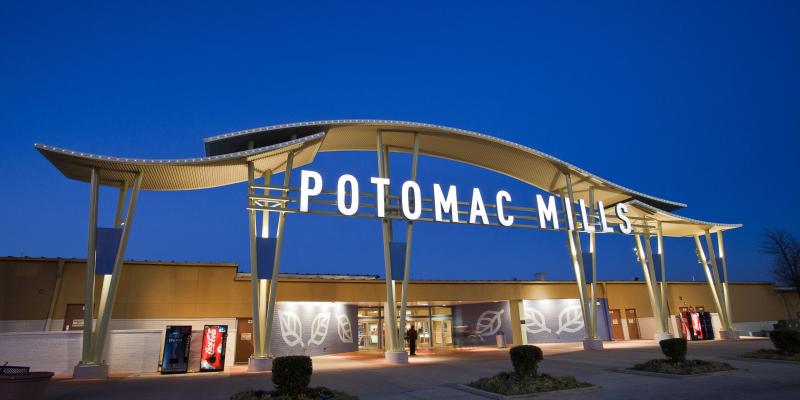 Shopping for designer brands at Potomac Mills, Virginia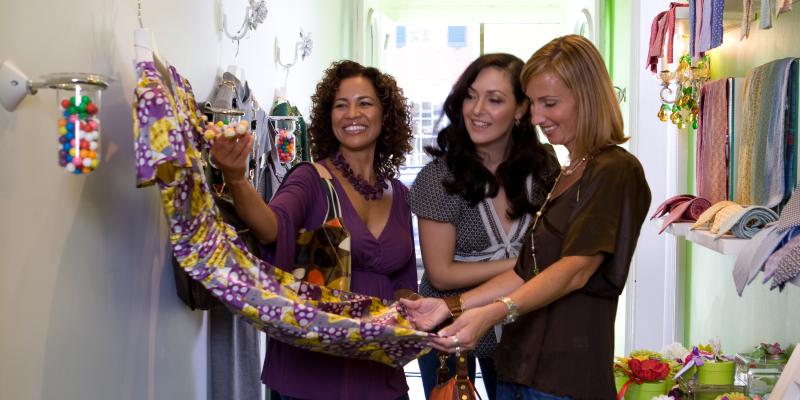 Shopping in Old Town Alexandria, Virginia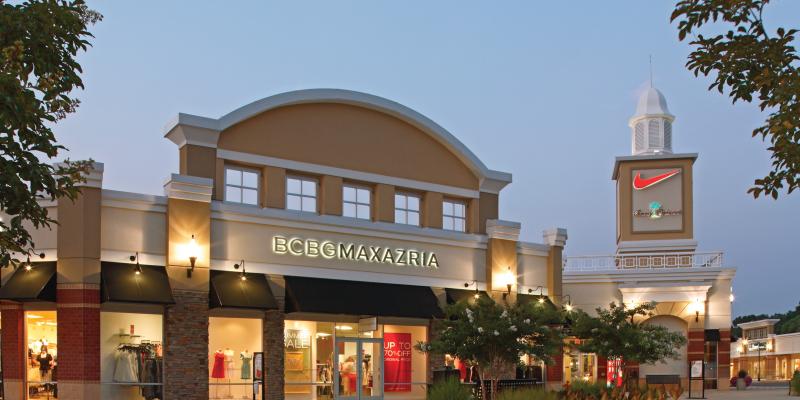 Queenstown Premium Outlets on Maryland's scenic Eastern Shore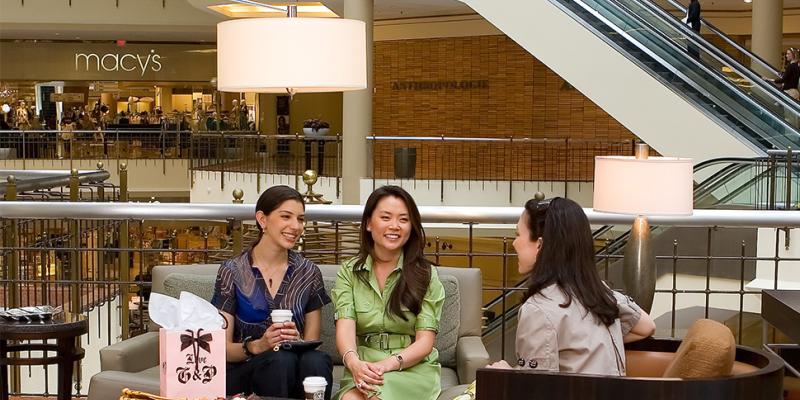 Tysons Corner Center in Virginia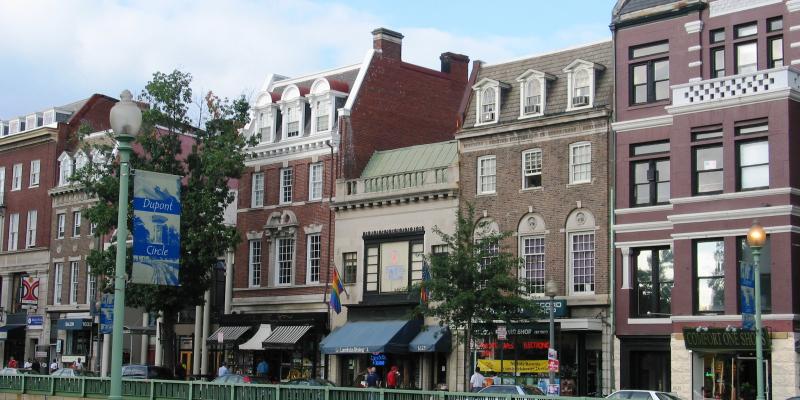 Dupont Circle, Washington, DC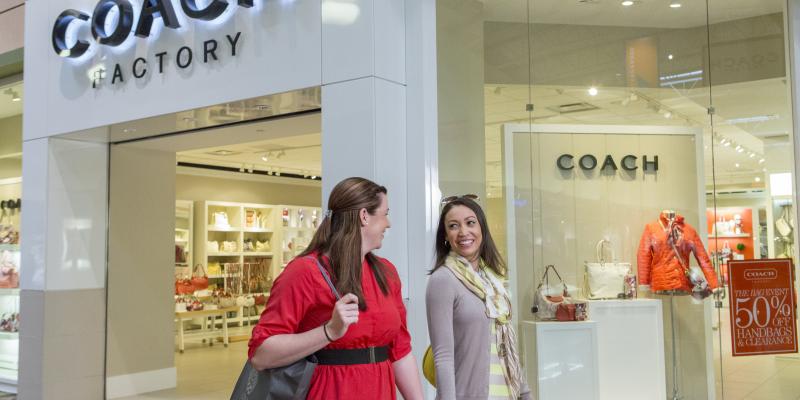 Arundel Mills Mall, between Baltimore and Annapolis, Maryland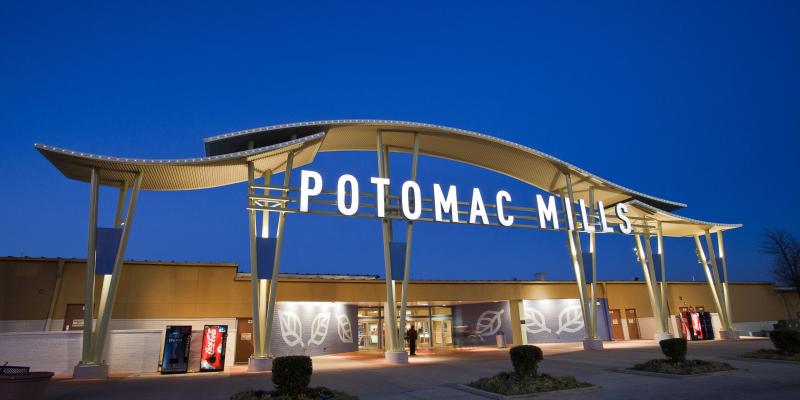 Shopping for designer brands at Potomac Mills, Virginia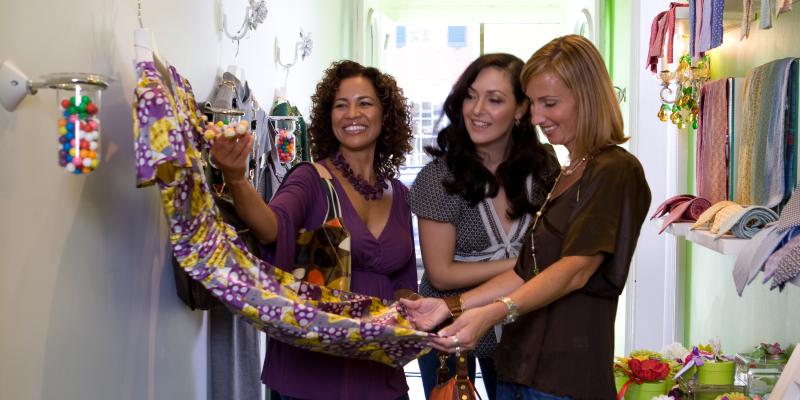 Shopping in Old Town Alexandria, Virginia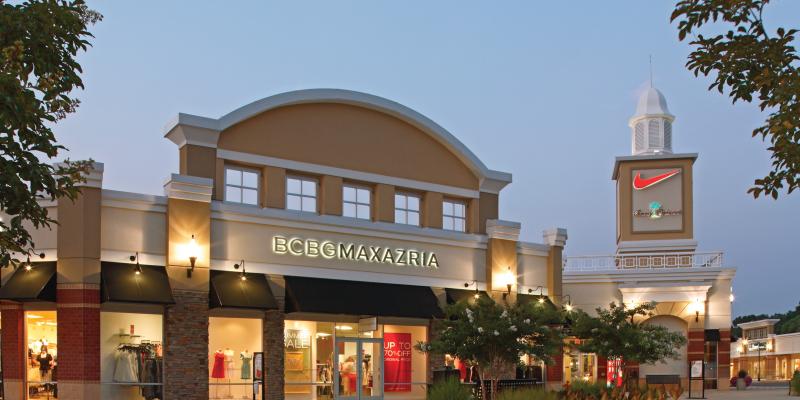 Queenstown Premium Outlets on Maryland's scenic Eastern Shore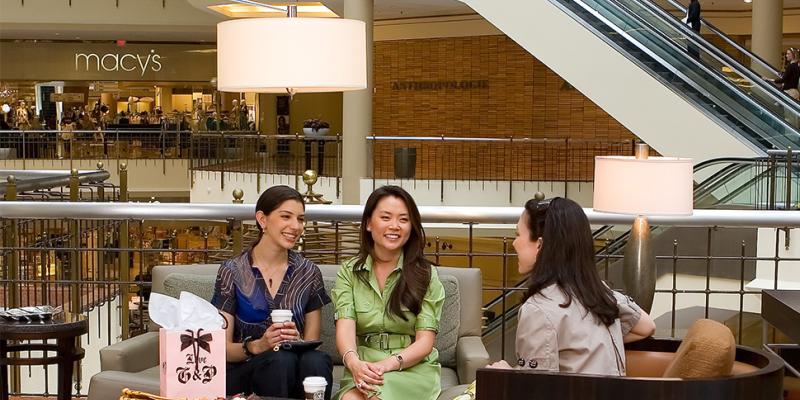 Tysons Corner Center in Virginia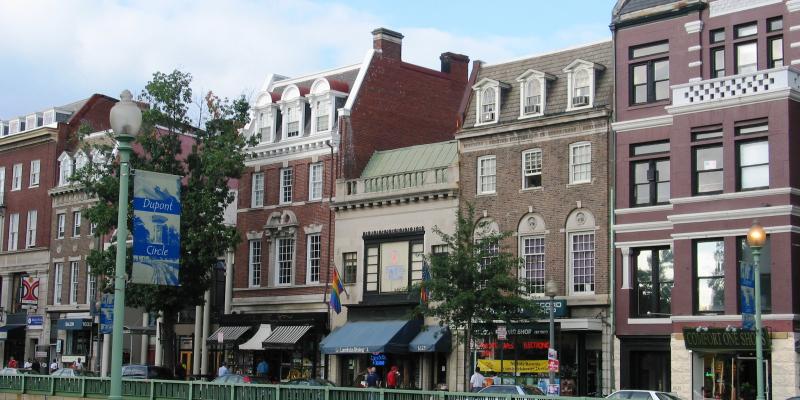 Dupont Circle, Washington, DC
Top Stores to Shop in Style in the Capital Region USA
From designer labels to indie boutiques, there's something for every shopper in the Capital Region.
Washington, DC: Trendy Boutiques, Designer Brands & Eclectic Shops
Shopping in DC is a neighbourhood adventure. Here are some highlights.
Located on Capitol Hill, Eastern Market is one of the city's liveliest open-air weekend arts and crafts markets. Nearby is Barracks Row Main Street along 8th Street SE, a historic community that combines the arts with retail in a pedestrian-friendly environment. Union Station, DC's glorious Beaux-Arts train station, houses dozens of shops like The Body Shop and Ann Taylor.
Dupont Circle is an eclectic, cosmopolitan neighbourhood that's home to trendy galleries, used bookshops and national retail outlets. Pick up funky accessories at the Proper Topper or one-of-a-kind gift items at the Tiny Jewel Box.
Georgetown is one of DC's most celebrated neighbourhoods. Its historic cobblestone streets are lined with locally-owned boutiques, antique shops, national retail outlets and a mix of pubs and restaurants that are perfect spots for celebrity-spotting.
Along U Street near Logan Circle, find numerous clothing boutiques such as Lettie Gooch and GoodWood.
CityCenterDC, a mixed-used development encompassing several city blocks in DC's city centre, offers an upscale mix of shopping including Burberry, Dior, Gucci, Hermès, Kate Spade, Louis Vuitton and others.
Maryland: National Retailers, Outlet Shopping & Antiques
Shop for high-end designer fashions in Chevy Chase, where you'll find Saks Fifth Avenue, Bloomingdale's and exclusive boutiques like Jimmy Choo, Max Mara, Gucci and Tiffany & Co.
For unique handmade arts, photography, pottery, jewellery, paintings and more, visit The Arts Place at Puccini just east of Cumberland.
Harborplace is Baltimore's premiere shopping, dining and entertainment destination. Located at the famous Inner Harbor, you can browse through a mix of unique shops, restaurants and diverse eateries and seasonal entertainment.
If you're seeking antiques, the Beaver Creek Antique Market in Hagerstown has been noted as one of the finest on the East Coast. More than 150 quality dealers exhibit in the beautiful complex, where a smile and a fresh pot of coffee will always welcome you. More than 435 antiques dealers are located in Laurel, Frederick, Emmitsburg, Bowie, New Market and Kensington. Historic Antique Row in Baltimore features decorative objects in bronze, ceramics, books, clocks, furniture, silver, fine art and more.
Value and outlet shopping opportunities abound across Maryland. Arundel Mills between Baltimore and Annapolis hosts 17 major anchor stores and more than 225 speciality stores that feature outlet, discount and speciality retailers, themed restaurants, Maryland Live! Casino and entertainment. Queenstown Premium Outlets and Hagerstown Premium Outlets are difficult to resist with designer-label outlet stores such as Brooks Brothers, Calvin Klein, COACH, Michael Kors, Polo Ralph Lauren, Kate Spade and more.
Virginia: The Region's Most Upscale Malls & Bargain Shopping
Missing your four-legged best friend? Visit the Dog Park Boutique in Alexandria for pet treats. Do a little shopping for yourself in Alexandria's many vintage and consignment shops, where you'll find clothing, shoes and accessories by the likes of Prada, Marc Jacobs, DUI, Milly, Tory Burch and many others — with prices as fabulous as the fashions.
For upscale mall shopping, Tysons Corner, Virginia will not disappoint. Located in Fairfax County, Tysons Galleria houses Sur la Table, Ralph Lauren, Saks Fifth Avenue, Salvatore Ferragamo, Neiman Marcus, Chanel and Burberry. Across the street at Tysons Corner Center, check out national retailers such as Nordstrom, Macy's, MAC Cosmetics and Bloomingdale's.
Virginia boasts outlets such as Williamsburg Premium Outlets, with 135 designer and brand-name shops, and Leesburg Premium Outlets, with more than 100 shops including Adidas, Burberry, Coach, J.Crew, Polo Ralph Lauren, Swarovski, Williams-Sonoma and many more. Don't miss Potomac Mills, located near Washington, DC, featuring 200-plus under one roof, including Converse and Pandora, as well as full-service restaurants.
Take advantage of the variety of shopping opportunities in Virginia including flea markets, museum shops and art galleries.


Looking to explore more shopping options in the Capital Region? Discover top shopping in DC, Maryland and Virginia — from upscale fashions to chic boutiques, souvenirs and great deals!