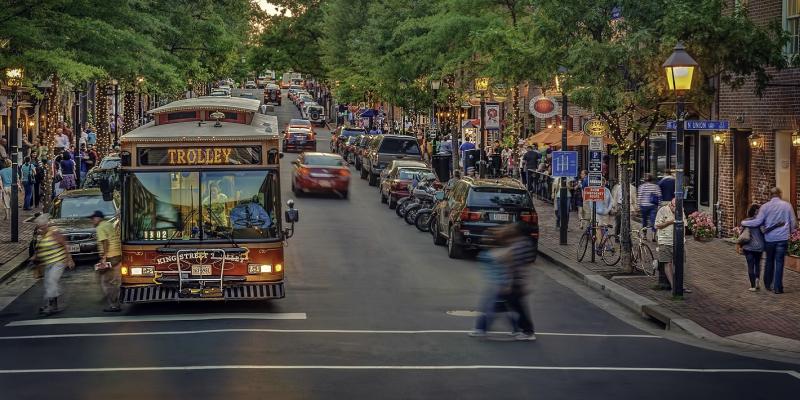 King Street in Historic Old Town Alexandria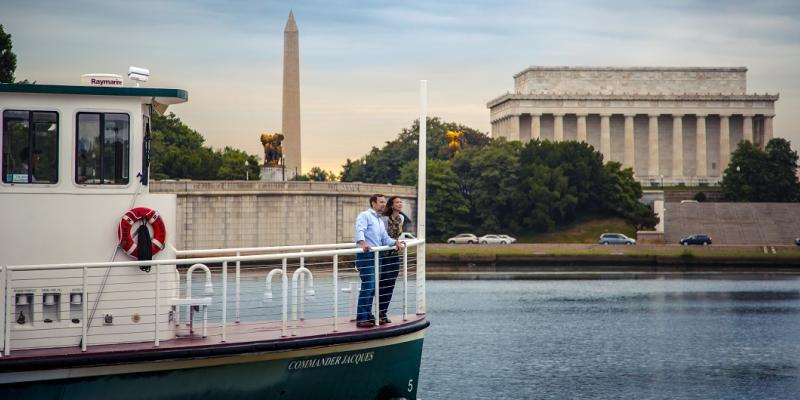 See the sites via water taxi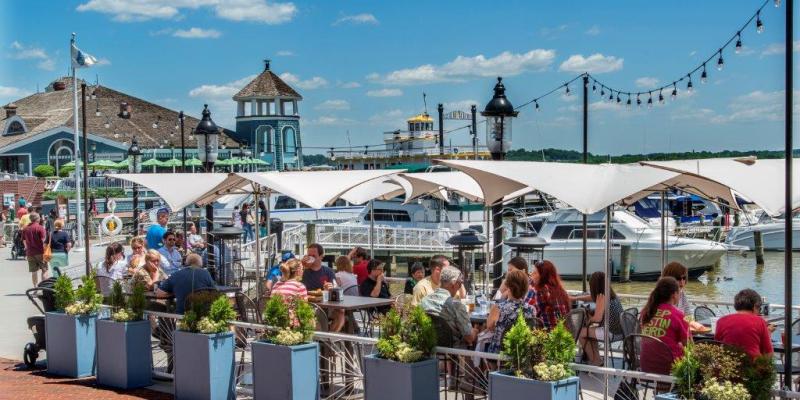 Dining along the waterfront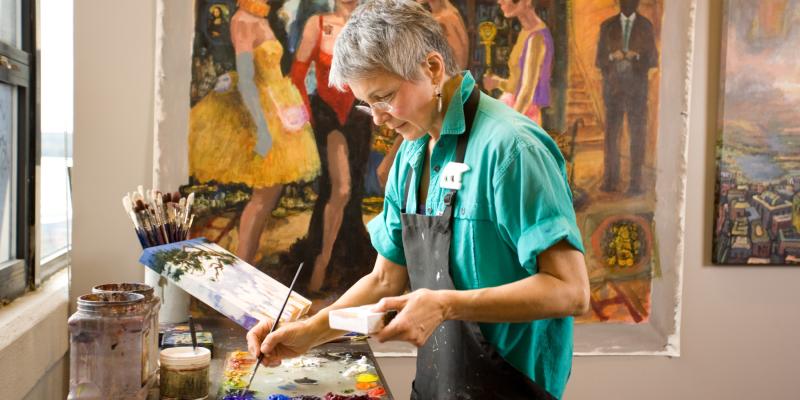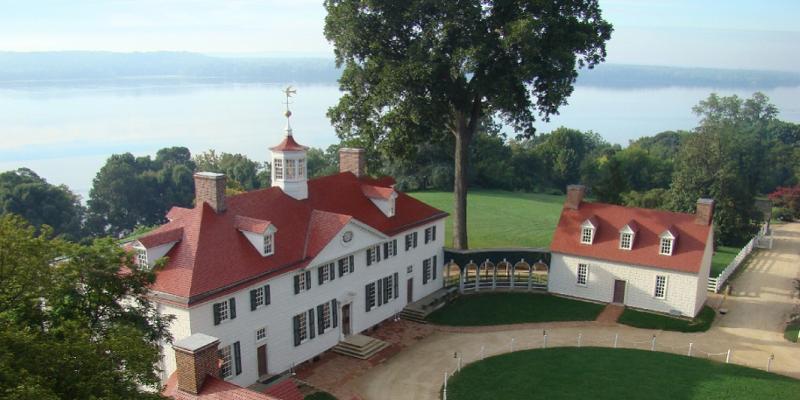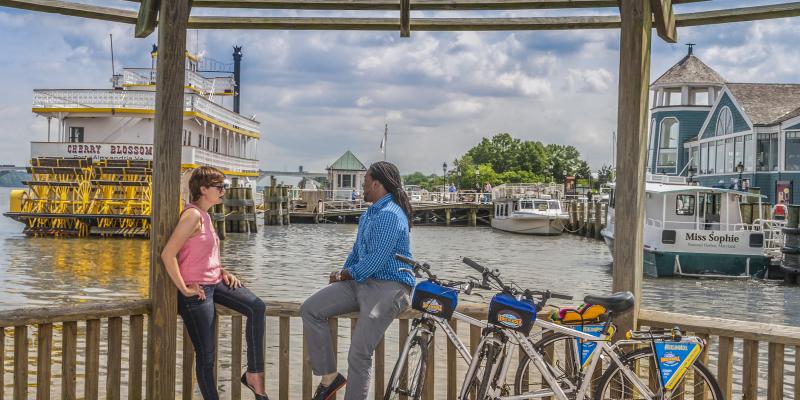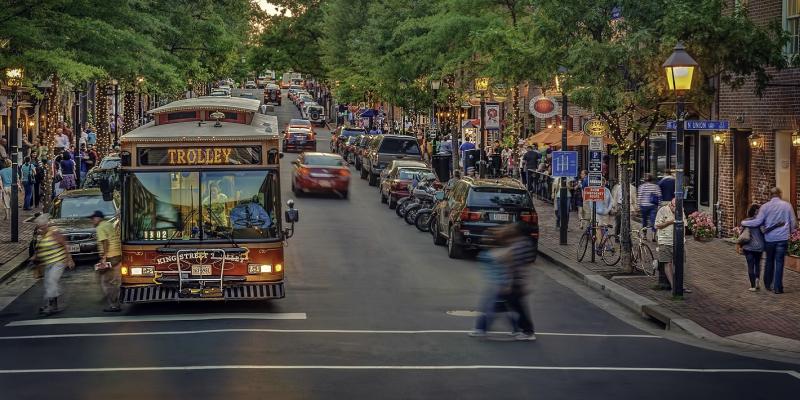 King Street in Historic Old Town Alexandria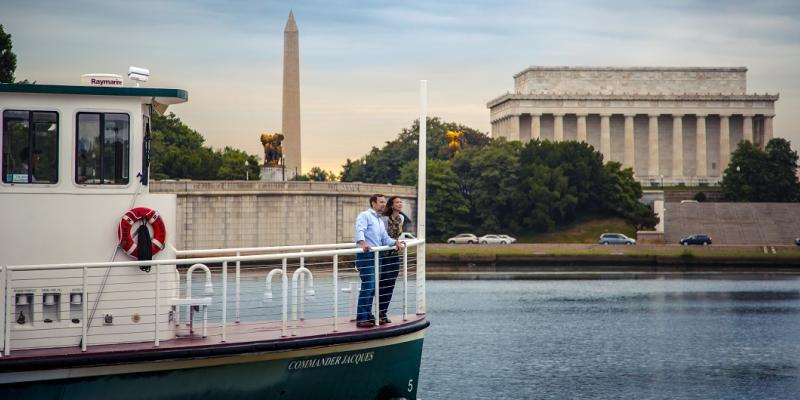 See the sites via water taxi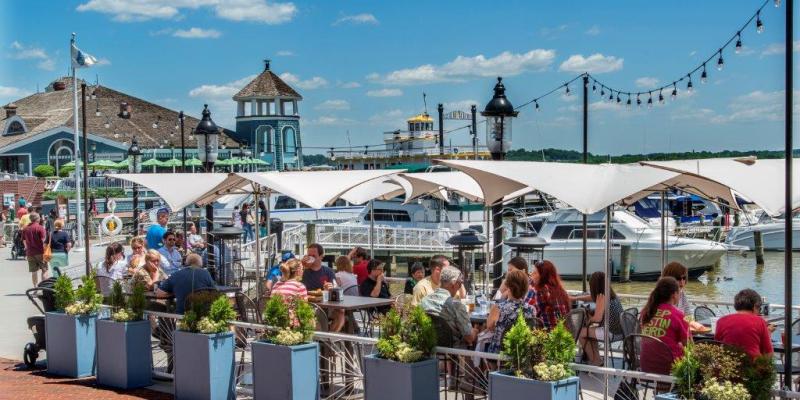 Dining along the waterfront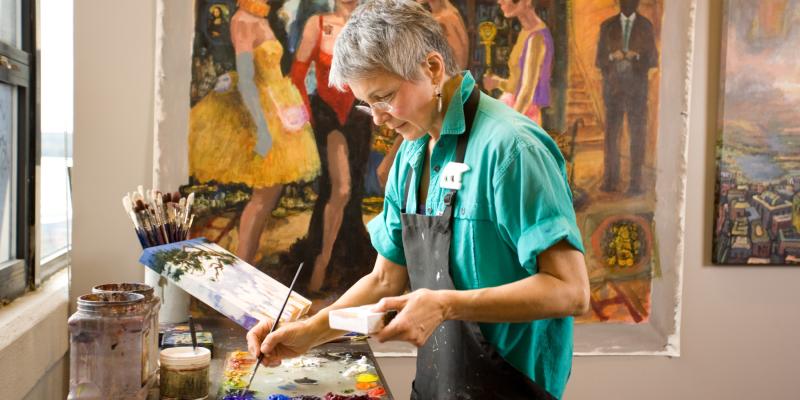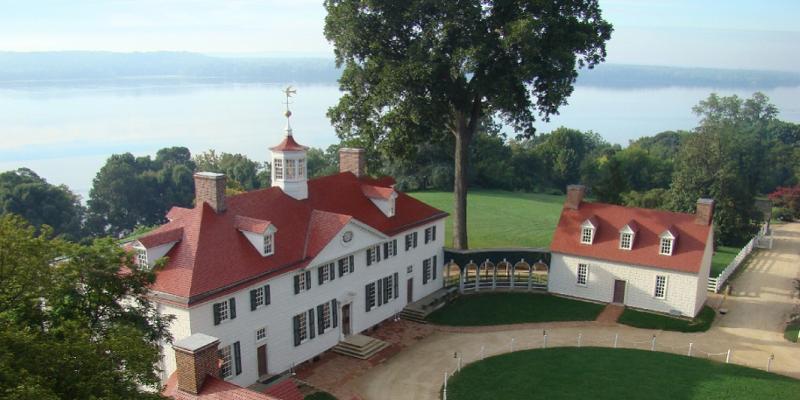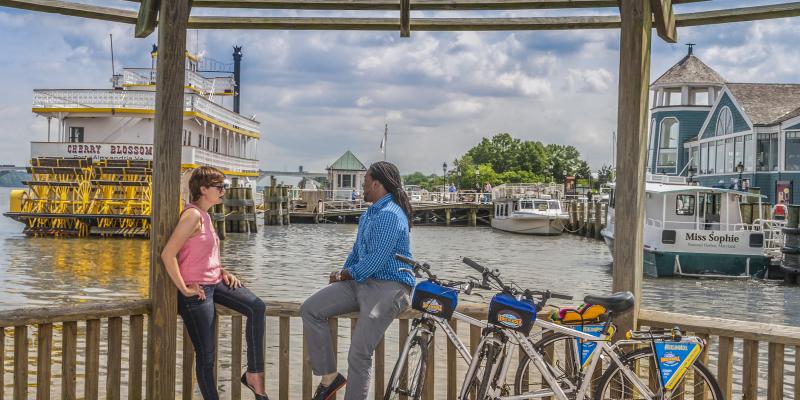 Spend four unforgettable days in Alexandria, Virginia, soaking up the city's historic charm and vibrant new experiences.
Alexandria, Virginia, hums with a cosmopolitan feel and a walkable lifestyle—a welcoming weekend escape next to the nation's capital. Savour our award-winning independent restaurants and hotels, historic sites and waterfront happenings, then discover regional treasures using the inspiration below.
Day 1: Explore Old Town Alexandria with All Five Senses
Start your Alexandria adventure by strolling through Old Town's walkable King Street mile, lined with 200+ independent shops and restaurants set inside historic buildings, red-brick sidewalks and a free trolley. Stop at historic site museums like the Stabler-Leadbeater Apothecary Museum, where history buffs and Harry Potter fans alike can peruse centuries-old medicinal treatments, including mandrake root and dragon's blood.
Then, satisfy your hunger and curiosity on Carpe DC's Boutique Old Town Alexandria Food Tour, where you'll sample five culinary hotspots and hear about the neighbourhood's history. Afterwards, feed your creative side at the Torpedo Factory Art Center, a former World War II munitions plant now housing 82 artists' studios. Peek in at the creative process, pick up a unique piece to take home, then step outside and soak up the waterfront's vibrant energy.
Wrap up your evening with a drink at Blackwall Hitch and let the live music wash over you as night falls over the river. Or, slide open the hidden door at Elizabeth's Counter and sip a handcrafted cocktail at Captain Gregory's, Old Town's nautical speakeasy.
Day 2: Experience Washington, DC, Southern Cuisine and Haunted History
Sightsee via water taxi as you cruise into Washington, DC from the Alexandria City Marina and spend a day traversing the nation's capital. Meet America's icons at moving and memorable landmarks including the Lincoln Memorial, Washington Monument, Martin Luther King, Jr. Memorial and more. Then, absorb all there is to see and learn at immersive, free-admission Smithsonian Museums like the National Air and Space Museum and the National Museum of American History.
After sight-seeing, taste Alexandria's Southern credentials with some authentic takes on American comfort cuisine. Myron Mixon's Pitmaster Barbecue serves up signature dishes such as barbecued devilled eggs and cupcake cornbread, while Magnolia's On King offers Southern-immersion cuisine like Cajun shrimp and grits.
Come nightfall, glimpse the city's spooky side on one of Old Town Alexandria's ghost tours. A colonial-costumed, lantern-wielding docent will guide you through the twilight, sharing ghost stories, legends and folklore.
Day 3: Scope out the First President's Home, Photogenic Gems and Local Brews
George Washington's Mount Vernon is just a bike or boat ride from Old Town. Explore the historic estate and take part in the immersive activities: Experience a 4D film, interact with period interpreters, hear tours from diverse perspectives (such as "Herstory") and sample George's whiskey at the Gristmill & Distillery.
Then, ready your camera for a self-guided photo tour of share-worthy shots, from cobblestoned Captain's Row to tiny Spite House, hidden Wales Alley, scenic Jones Point Lighthouse and more.
Unwind at Port City Brewing Company, an award-winning craft brewery in Alexandria's West End. You'll find tours, tastings flights and tons of events, from trivia nights to Beer Yoga. Still hungry? Grab a light-night bite at Old Town's Urbano 116 and choose sweet and spicy dipping sauces to accompany fresh fried churros.
Day 4: Spin, Sip, Shop and Shuck Oysters on Your Last Day
Start your day with an endorphin boost by running or walking on the Mount Vernon Trail. Or, zip along on a Pedego Electric Bike. Riders of wide-ranging abilities can cruise along on tours covering Old Town, National Harbor and the National Mall.
Next, sit back and let the Reston Limousine spirit you away to a safe and luxurious tasting experience at wineries across Northern Virginia. Sign up for a public tour or customize a private outing for you and your fellow sommeliers. Once you've enjoyed the vino and views, discover the perfect mementos along Old Town's King Street mile, the DC region's largest collection of independent boutiques. Step inside local shops offering curated selections of stationery, vintage barware, sustainable fashion and more.
After a day spent out and about, refresh yourself by the water and sample local oysters under the red umbrellas at Vola's Dockside Grill or at King Street's acclaimed Hank's Oyster Bar.