Welcome to Virginia Beach
Boasting varied activities, natural beauty, great food and flat-out fun on the east coast, it only seems fair to share the magic with the world. Welcoming visitors from across the globe, Virginia Beach is where a holiday truly sinks in, giving you a real taste of beach life in the Capital Region.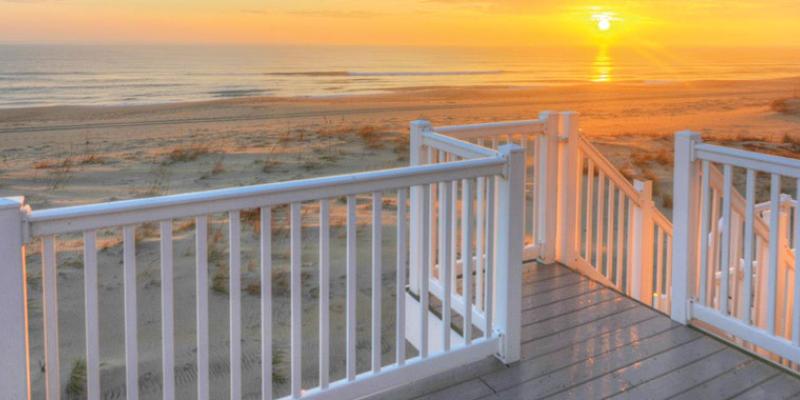 Sunrise at Sandbridge Beach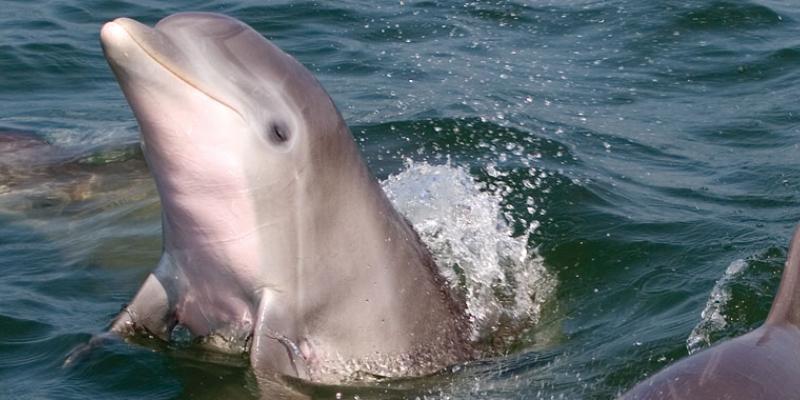 Atlantic bottlenose dolphins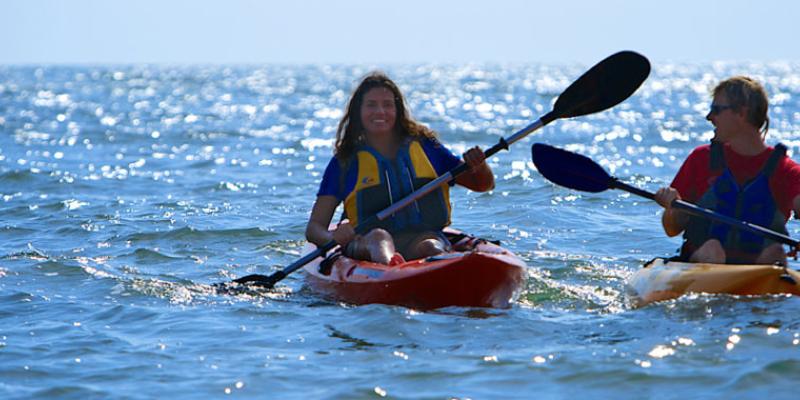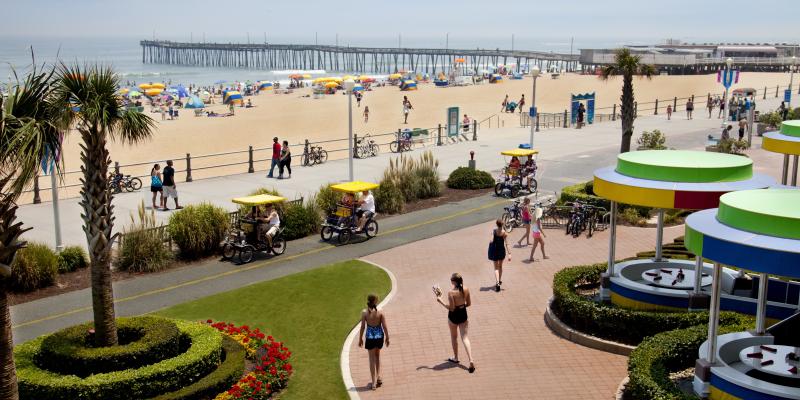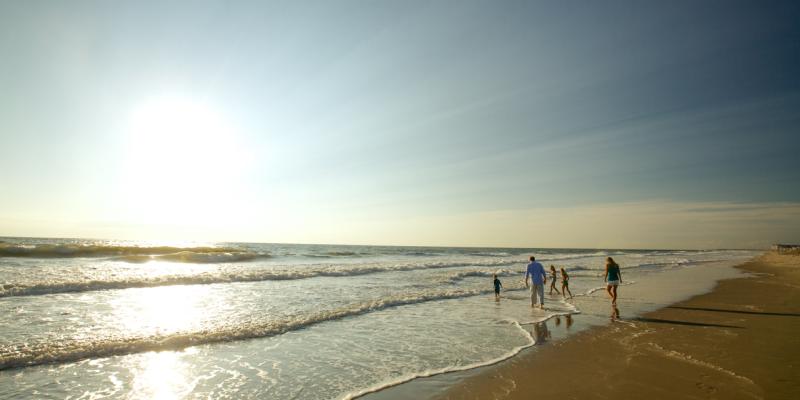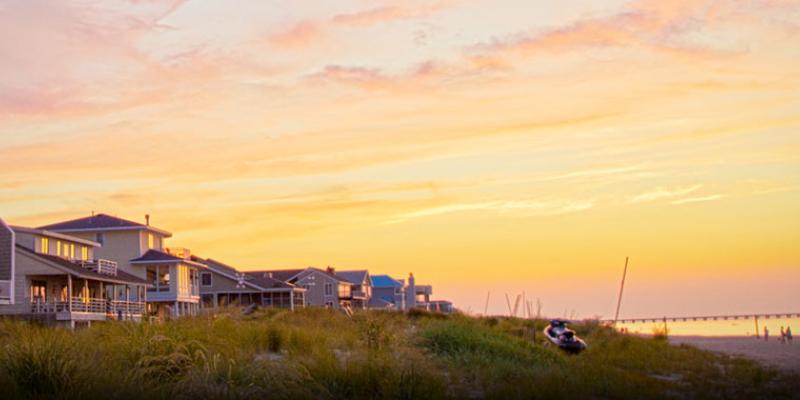 The calm shores of the Chesapeake Bay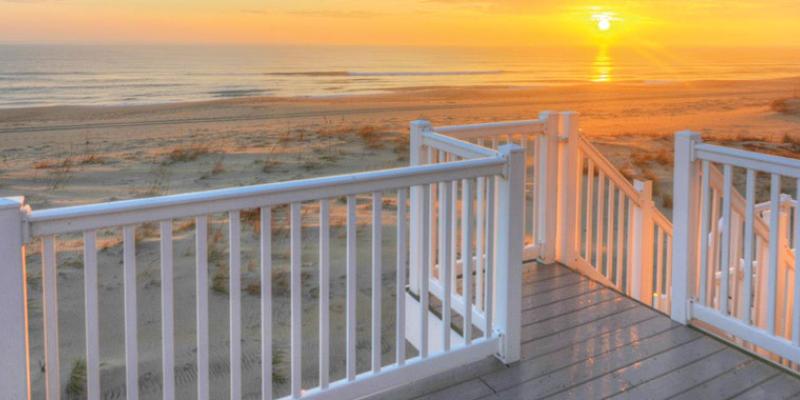 Sunrise at Sandbridge Beach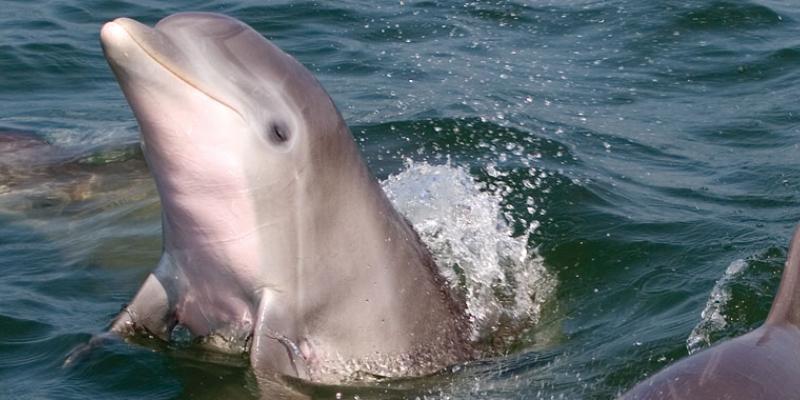 Atlantic bottlenose dolphins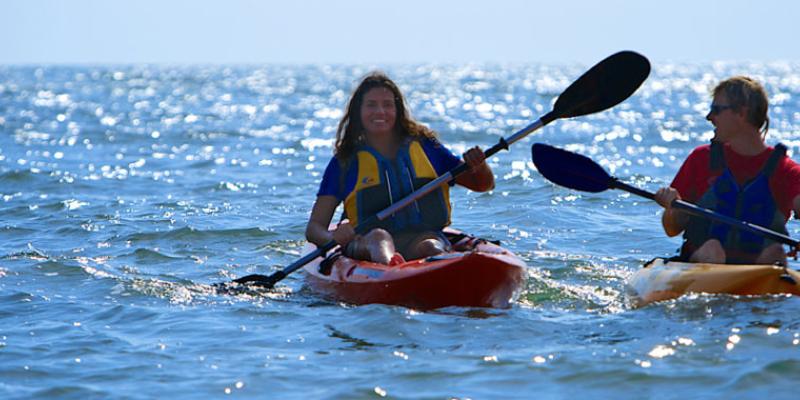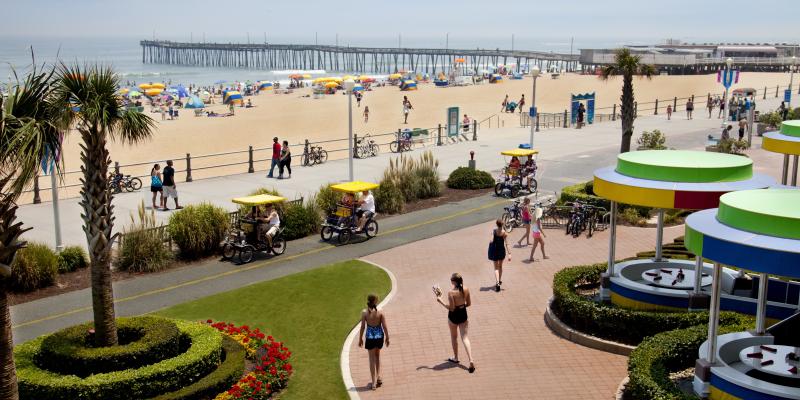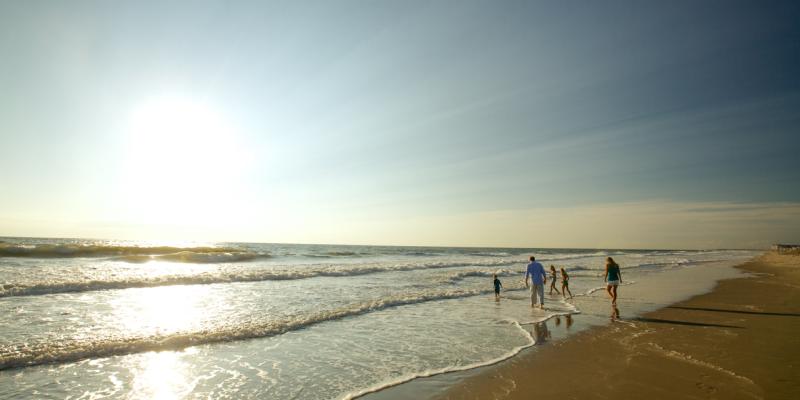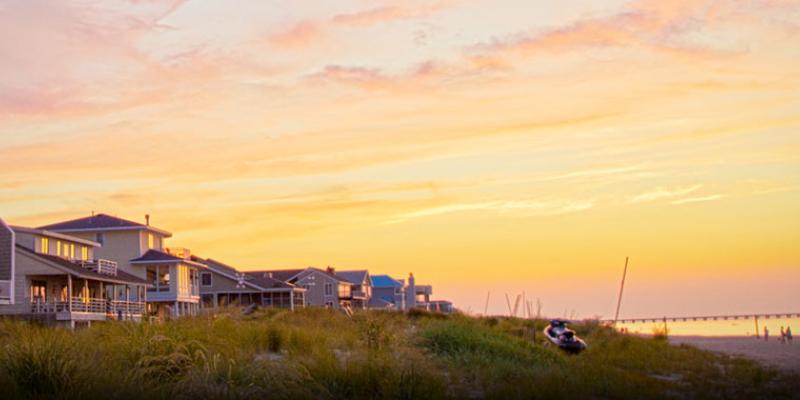 The calm shores of the Chesapeake Bay
Wondering what to do in Virginia Beach? Look no further!
Here, you can not only explore trails through diverse forests and marshlands, but travel quiet waterways by kayak, meet the high seas by charter boat, conquer the boardwalk by beach cruiser or just rule from the comfort of your beach chair. Like the giant bronze likeness of King Neptune at the ocean front, this is your kingdom to reign as long as you're here.
Live entertainment? Yours for free, every summer night. Delectable dishes? On every menu in town. Rare creatures that are wild and free? Dolphins and whales are regular visitors.
Discover what the locals already know: There are plenty of fun things to do in Virginia Beach, making it the ideal destination for a relaxing, fun-filled holiday. The classic American seaside retreat is right here on Virginia's south east coast, only a 3.5-hour drive from Washington, D.C., and just 15 minutes from Norfolk International Airport.
What should first-time visitors not miss?
Virginia Aquarium & Marine Science Center's hundreds of thousands of gallons of aquaria are home to exotic species, including a few you'd never want to meet anywhere else. Komodo dragons and sharks are your friends here.
You might not expect to find this here:
A vast collection of WWI and WWII flying machines is yours to enjoy at the Military Aviation Museum.
Your child will never forget:
Turning the fastest lap at Motor World Family Thrill Park, maybe. Watching you act like a kid at Ocean Breeze Waterpark, definitely not.
Top photo op:
He's 11 metres tall and has the bronzed tan of a god. King Neptune awaits your photo op right at the ocean front.
Shopping Heaven:
Love boutiques? Then the Shops at Hilltop are the place for you.
Want to stay up late?
Then go here: Town Center has it all — great food, comedy, theatre, high-end shopping and lots of uptown vibes.
Don't leave without tasting:
Rockfish, also known as striped bass or striper, is a local favourite.
Must-see museum:
Virginia Museum of Contemporary Art offers a constantly changing array of new works, giving you lots to think about and discuss. And they have their own piece by Chihuly.
If you want to fit in:
Keep it casual, people. You're expected to enter the room with a whiff of sunscreen and kick the sand off on the porch. You're on beach time now.
Don't overlook this:
Mid-day boardwalk people-watching is almost as entertaining as morning sunrise-watching and evening star-gazing. There's just no time of day that this isn't a great place to be.
Want more? Discover history and beautiful wilderness with a Virginia road trip. Or dive into the numerous other ways to explore Virginia's waters.