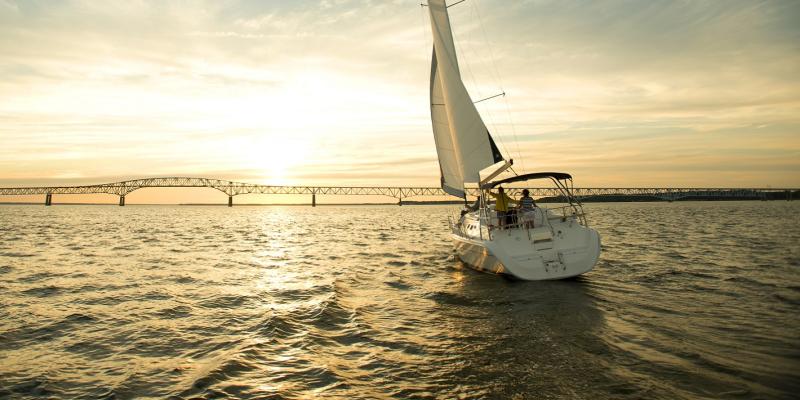 Sailing on the Chesapeake Bay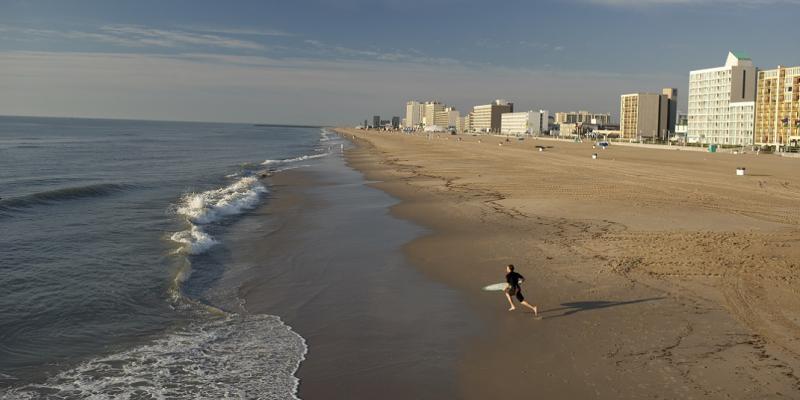 Surfing on Virginia Beach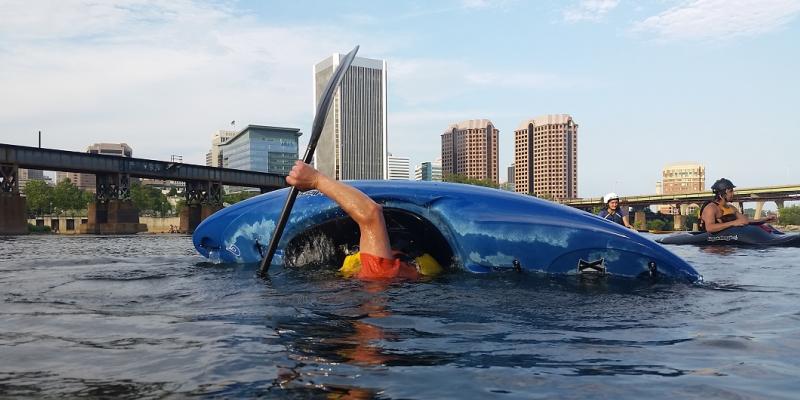 Kayaking along the James River in Richmond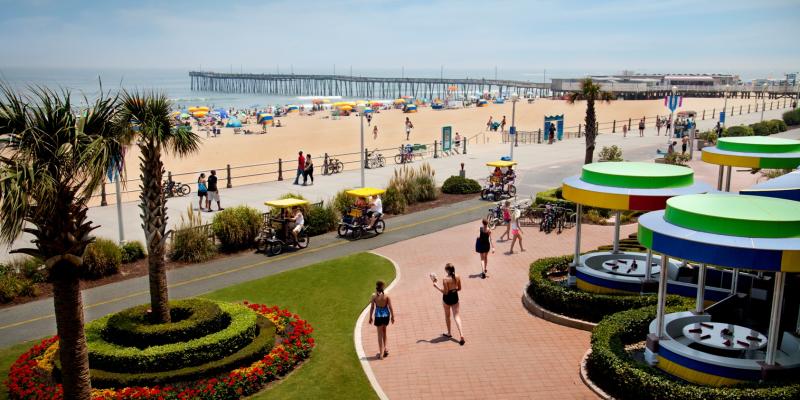 A section of Virginia Beach's 3-mile boardwalk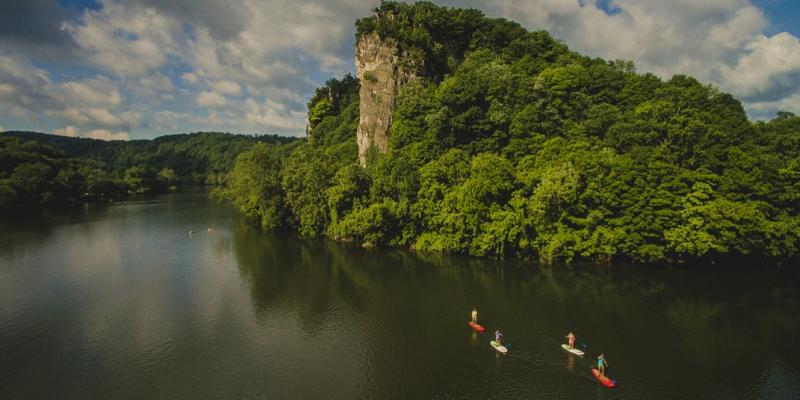 Stand-up paddleboarding along the New River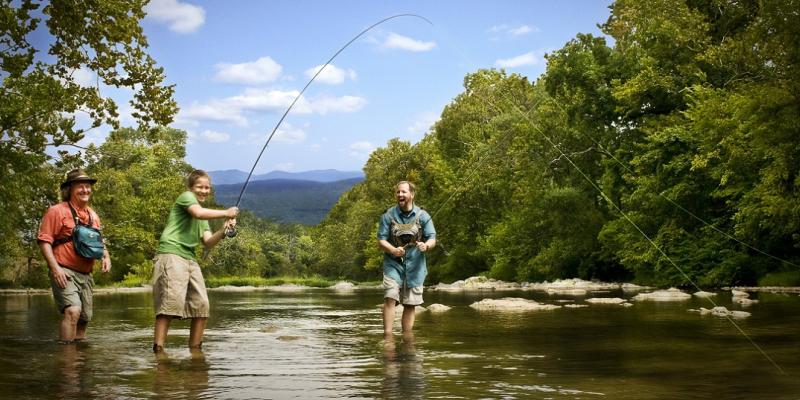 Fishing on the Roanoke River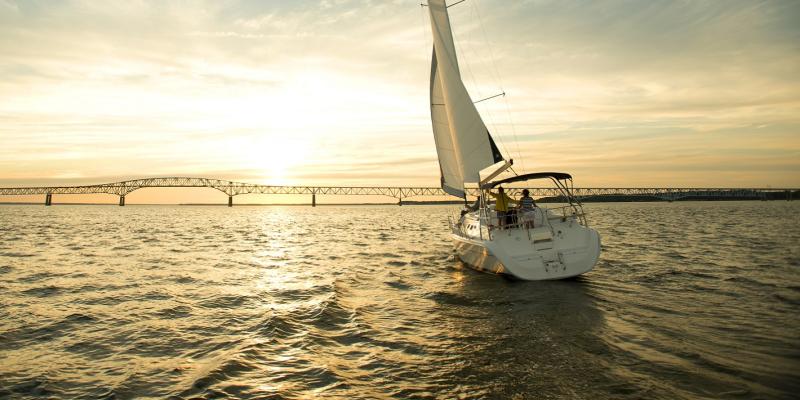 Sailing on the Chesapeake Bay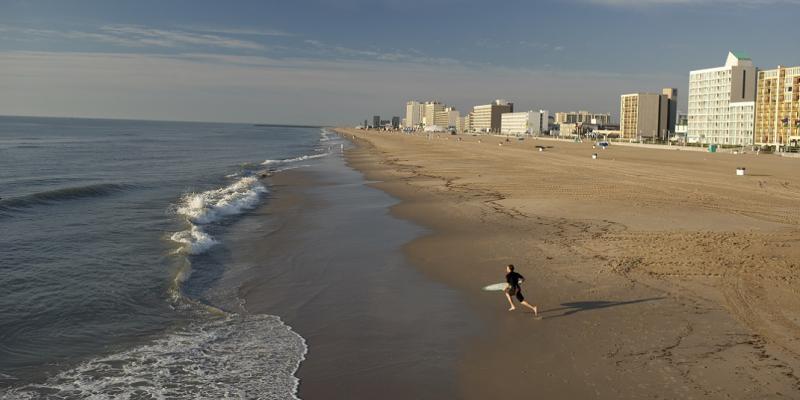 Surfing on Virginia Beach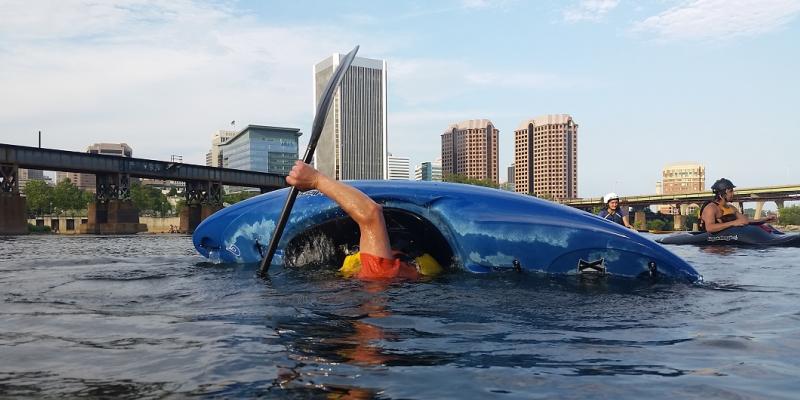 Kayaking along the James River in Richmond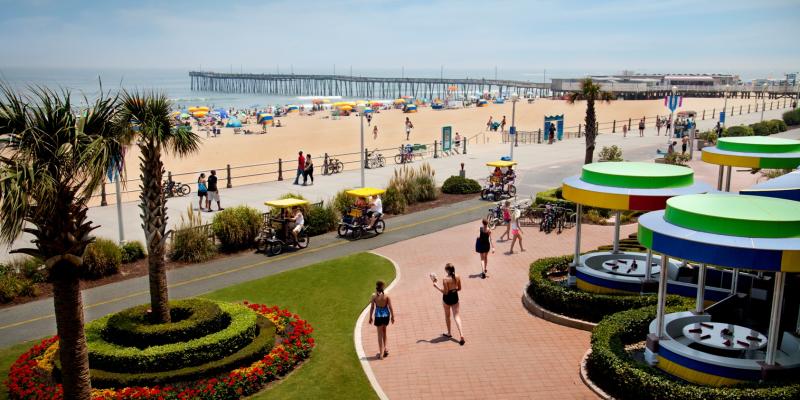 A section of Virginia Beach's 3-mile boardwalk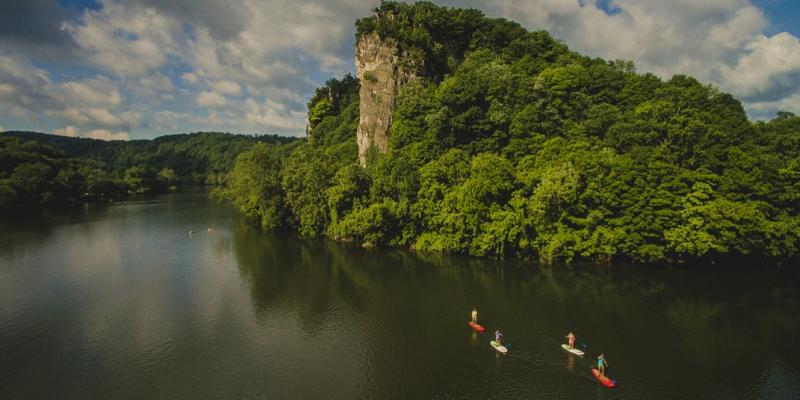 Stand-up paddleboarding along the New River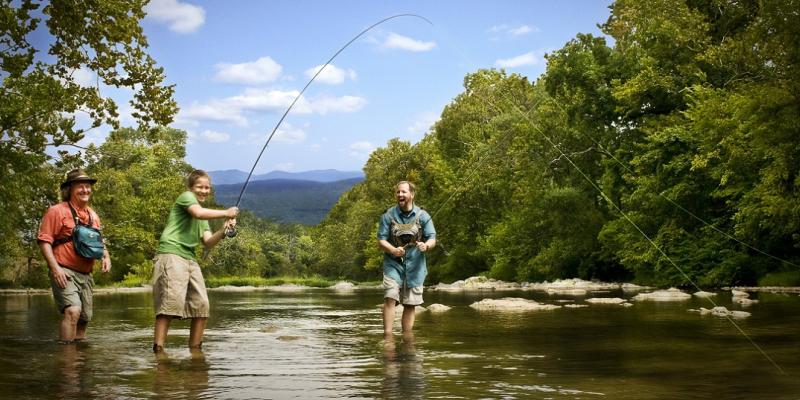 Fishing on the Roanoke River
Virginia Beaches & Water Adventures
Discover the fun of swimming, kayaking and fishing Virginia's beaches, rivers and lakes, many near Washington, DC.
With hundreds of miles of coastline, Virginia offers a large collection of beaches near Washington, DC, the most famous of which is Virginia Beach. Sunbathe while lying on the soft and sandy shore, parasail above the ocean below or take part in the thrilling rides and non-stop entertainment of the boardwalk. Go fishing, boating or waterskiing along one of Virginia's major rivers, or visit one of the area's beautiful mountain lakes, ideal for a romantic getaway or family adventure.
Virginia Beach
Virginia Beach is comprised of three distinct areas: Chesapeake Bay Beach, the resort beaches and Sandbridge Beach. Each has a unique character, making it easy for visitors to choose the type of beach vacation they prefer.
For a lively party atmosphere, hit the resort area, whose expansive boardwalk is packed with cafés, performers, rollerbladers and cyclists, as well as a 24-foot statue of King Neptune. For a quieter, more serene getaway, head to either Chesapeake Bay or Sandbridge Beaches. Both are known for their pristine shores and beautiful state parks, making them ideal destinations for nature lovers.
If visiting Chesapeake Bay Beach (one of the closest to Washington, DC) go hiking, kayaking or boating through the tranquil lagoons and marshlands of First Landing State Park, site of one of America's earliest colonial settlements. At Sandbridge, take in the rolling sand dunes from Back Bay National Wildlife Refuge or False Cape State Park, both stunning sanctuaries of unspoiled natural beauty.
Virginia Rivers & Lakes
With thousands of miles of rivers, lakes and streams, Virginia offers endless recreational opportunities for water lovers: boating, fishing, whitewater rafting and more. Paddle your own canoe or kayak, or enjoy a sightseeing cruise along the banks of local rivers.
Explore the lush natural beauty of the Shenandoah River, which winds its way through quaint towns and along the famous Shenandoah National Park. Within the James River, anglers can cast their lines for catfish, bluegill, and smallmouth and largemouth bass.
Both the Shenandoah and the James are also favourite river-rafting sites, making them ideal destinations for any adventurer. For a relaxing interlude, enjoy a fishing, boating or camping excursion to Smith Mountain Lake near Roanoke, known as the "Jewel of the Blue Ridge Mountains."
The Chesapeake Bay Region
Spanning 180 miles, the Chesapeake Bay offers some of the closest beaches to Washington, DC and extends south through Virginia, highlighting the interconnectivity of the Capital Region's ecosystem. The inlets lining the Virginia coast provide a wealth of recreational and educational opportunities.
Go swimming, fishing or boating at any number of waterfront locations, including beautiful Belle Isle State Park, whose acres of wetlands are home to innumerable species of wildlife. Fishing and sailing charters, learn-to-sail companies and kayaking outfitters are available to enhance your Chesapeake Bay travels.
To learn more about those who depend on the bay for life and livelihood, stop by the Reedville Fishermen's Museum, which examines the history of local boatmen. Or, take a cruise to the secluded Tangier Island, where natives still work the waters as in days of old, and even talk with an Elizabethan twang — a charming remnant from the island's earliest settlers.
Whether planning to visit beaches, bays, lakes or rivers, you'll find the Capital Region waterways are vast and filled with adventure. You'll have plenty of options for exploring the scenic outdoors and nature attractions throughout the region.