Ziplining through the Blue Ridge Mountains at Bryce Resort (Photo credit: Scott Brown, Virginia Tourism Corporation)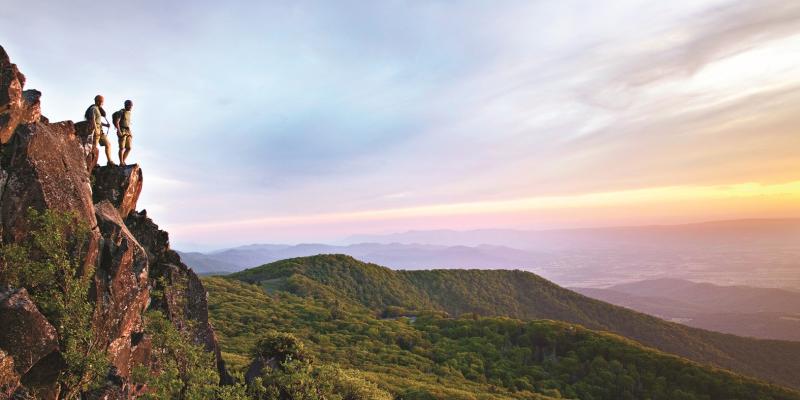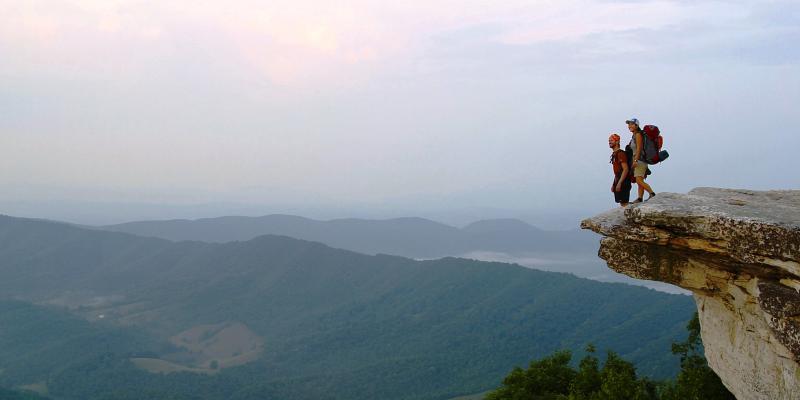 McAfee Knob is one of the most photographed spots along the Appalachian Trail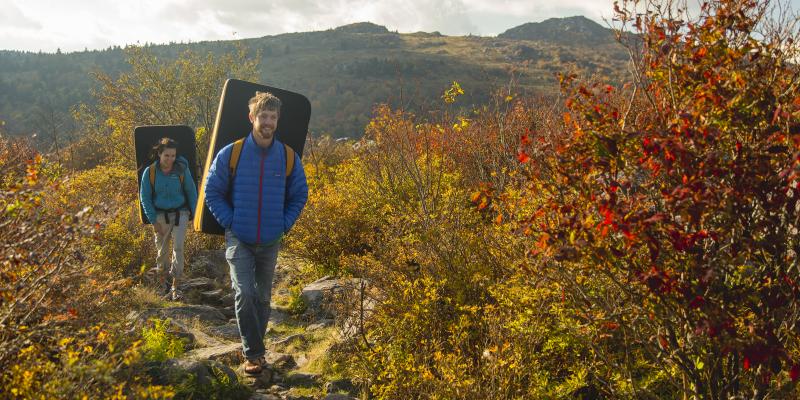 Hiking through Grayson Highlands State Park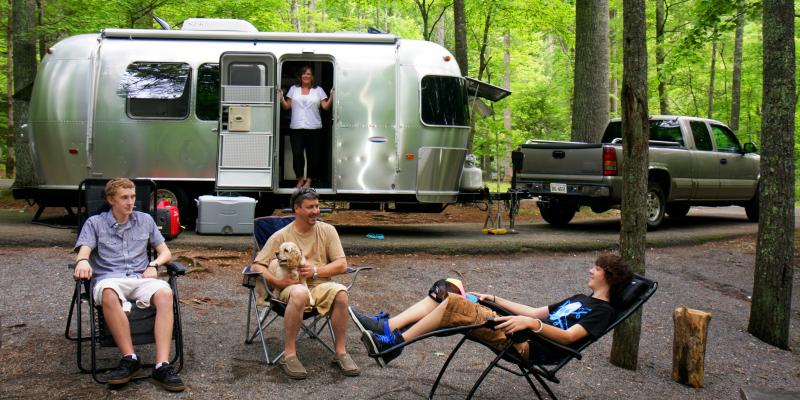 Otter Creek Campground, Virginia's Blue Ridge Parkway, credit Jeff Greenberg
Ziplining through the Blue Ridge Mountains at Bryce Resort (Photo credit: Scott Brown, Virginia Tourism Corporation)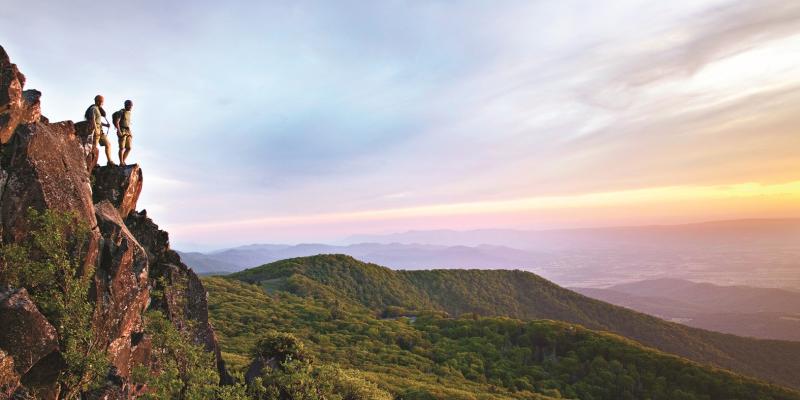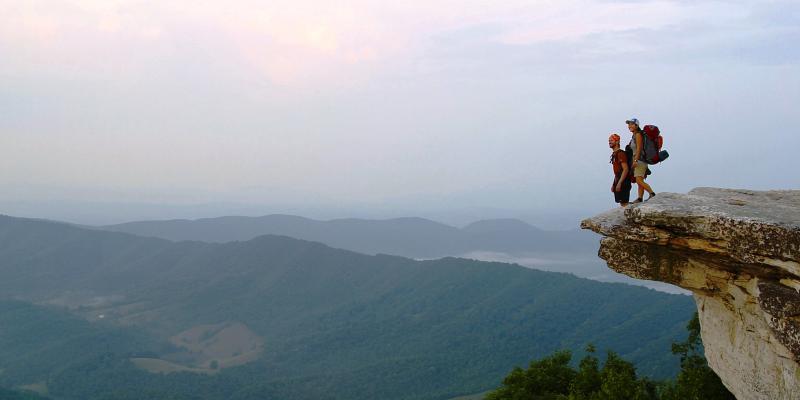 McAfee Knob is one of the most photographed spots along the Appalachian Trail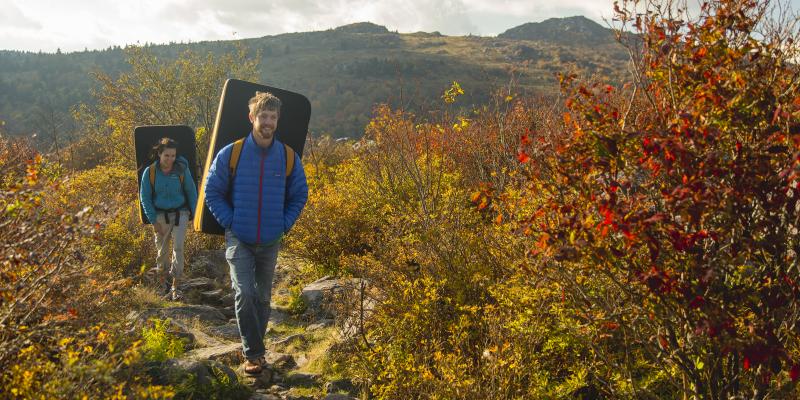 Hiking through Grayson Highlands State Park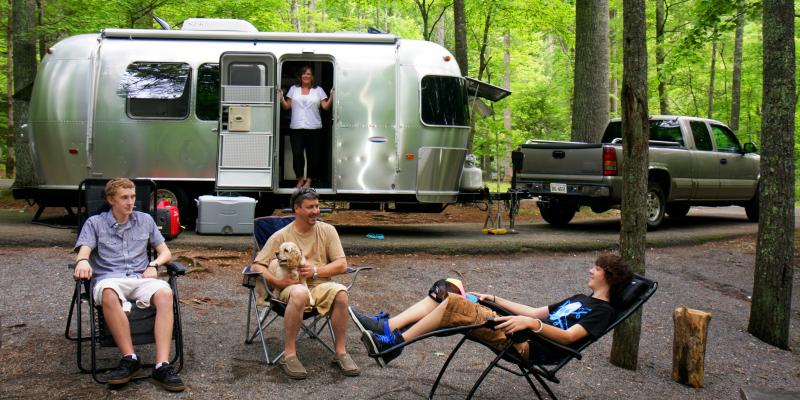 Otter Creek Campground, Virginia's Blue Ridge Parkway, credit Jeff Greenberg
Top Virginia Parks & Mountains
Looking for the best outdoor adventures in Virginia? Check out these top national parks and mountain getaways.
National Parks in Virginia
The Capital Region's preferred destination for hiking is without a doubt Shenandoah National Park. Containing approximately 300 square miles of the majestic Blue Ridge Mountains, Shenandoah features more than 500 miles of trails, including a 101-mile stretch of the Appalachian National Scenic Trail, which runs from Maine to Georgia.
Visitors can also take in the park's spectacular beauty and wildlife by car: the famous Skyline Drive traces the length of the park, and provides gorgeous views from myriad overlooks.
Mountain Holidays in Virginia
Explore Virginia's rolling foothills and majestic peaks to enjoy a birds-eye view of the Capital Region USA.
Virginia boasts the Capital Region's most challenging terrain for hikers, skiers and mountain bikers. Roughly one-fourth of the famous Appalachian Trail runs through Virginia, much of it through the Blue Ridge Mountains, a smaller chain within the Appalachian Mountains. The Blue Ridge Mountains are home to Shenandoah National Park and the Blue Ridge Parkway, a 469-mile route known as "America's Favourite Drive". While always beautiful, the Blue Ridge Parkway, which celebrates its 85th anniversary in 2020, is most vibrant in autumn, when leaf-peepers can marvel at the foliage's flaming hues of scarlet, gold and orange.
Further south in Virginia, the mountains become steeper and the hiking more demanding. If you're up for the challenge, consider scaling Mt. Rogers, which is the state's highest point at 5,729 feet. Or, ski down the slopes at Wintergreen Resort, The Homestead, Massanutten or Bryce Resort, all of which cater to both beginning and advanced-level skiers.
Ready to discover scenic National Parks and mountains in the Capital Region USA? Whether dreaming of top camping trips in the backcountry, winter snowboard adventure or romantic escapes, we'll help you plan your ideal holiday!