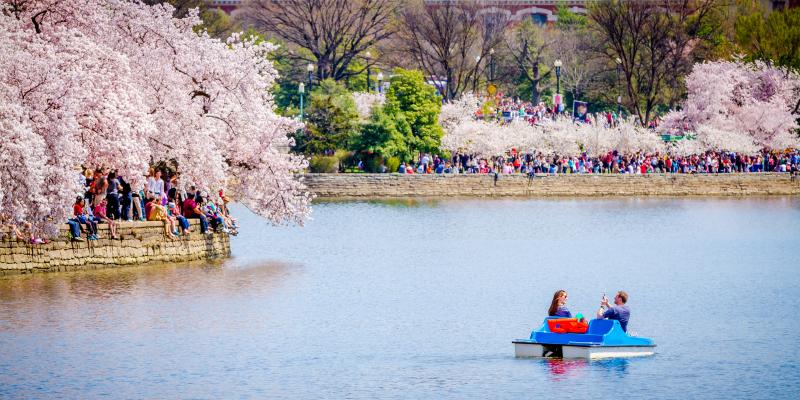 Paddleboats in the Tidal Basin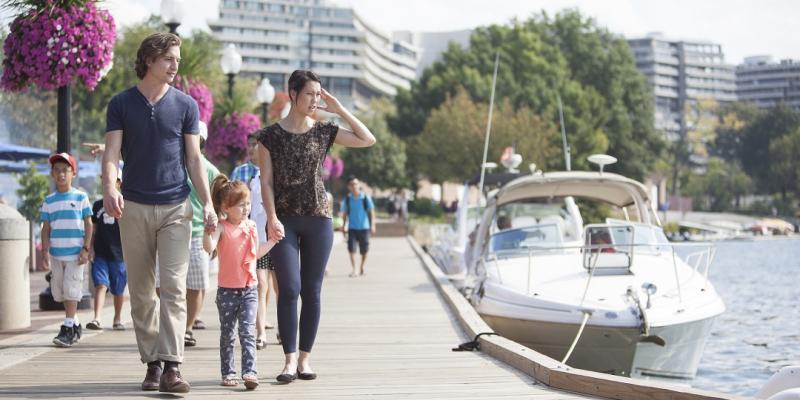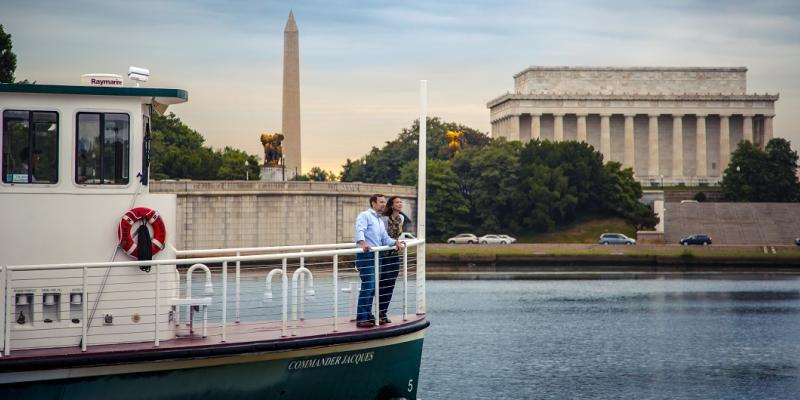 Scenic Potomac River cruise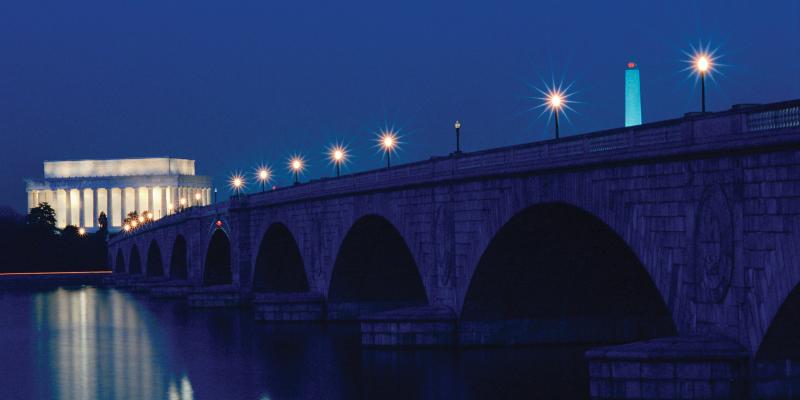 Lincoln Memorial and Memorial Bridge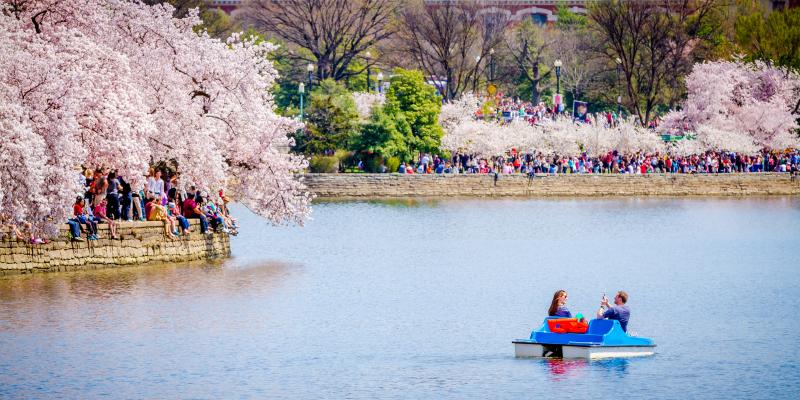 Paddleboats in the Tidal Basin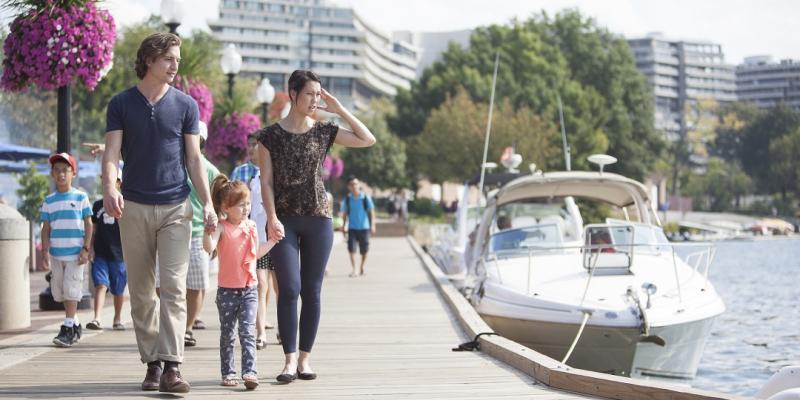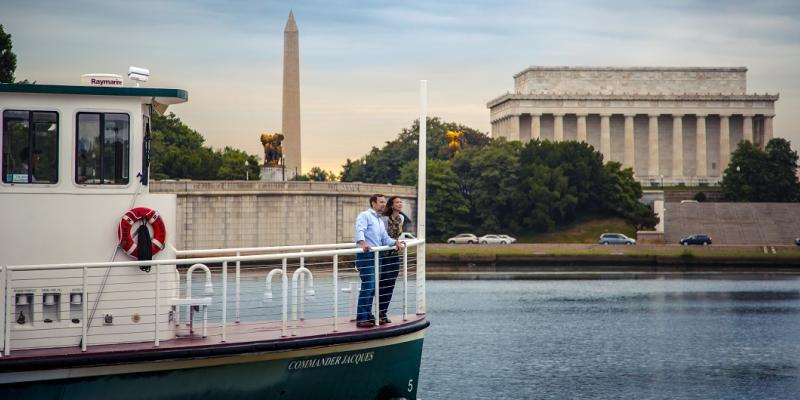 Scenic Potomac River cruise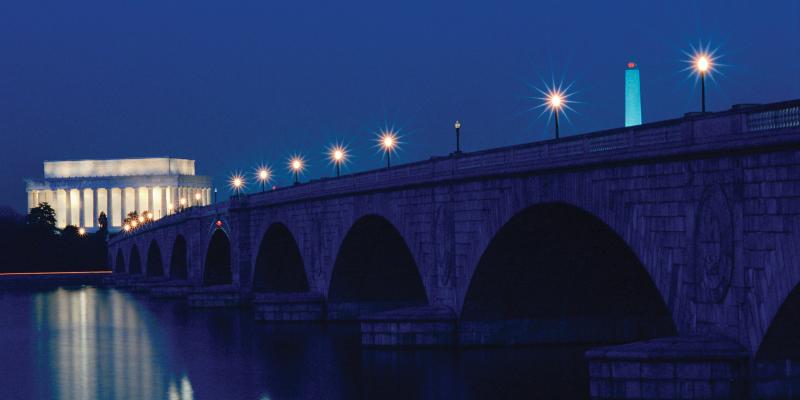 Lincoln Memorial and Memorial Bridge
Best Beaches and Water Adventures near Washington, DC
Discover the beaches, rivers and waterways near Washington, DC. Rent a kayak, cruise the Potomac or canoe on a canal for a holiday filled with exciting adventure or blissful scenery.
Water Adventures on the Potomac River
The area's mightiest river is the Potomac, whose watershed encompasses the entire Capital Region. Forming the border between DC and Virginia, as well as between Maryland and Virginia, the Potomac River is by turns serene and turbulent.
Take out a paddle boat near the Georgetown Waterfront, or view the monuments by water as you enjoy a Washington, DC river cruise, many of which connect the District with Alexandria, Mount Vernon and the National Harbor. Kayaking and canoeing the Potomac is also a popular pastime, and you'll find plenty of outfitters who can rent you all the gear you need for a day on the water.
The quaint Chesapeake & Ohio Canal runs parallel to the Potomac for 184.5 miles (297 km), offering an additional waterway for canoes and row boats. The towpath, which separates the canal and river, offers an idyllic backdrop for quiet strolls and is a favourite path for cyclists and runners.
Beaches, Lakes & Bays Near Washington, DC
Whether planning to visit the beautiful Chesapeake Bay or other beaches, bays, lakes or rivers, you'll find the Capital Region is full of waterways to discover, with Virginia and Maryland offering some of the closest beaches to Washington, DC. You can camp on many beaches, so make plans to sleep under the stars to the sounds of gentle surf washing up on the sand.