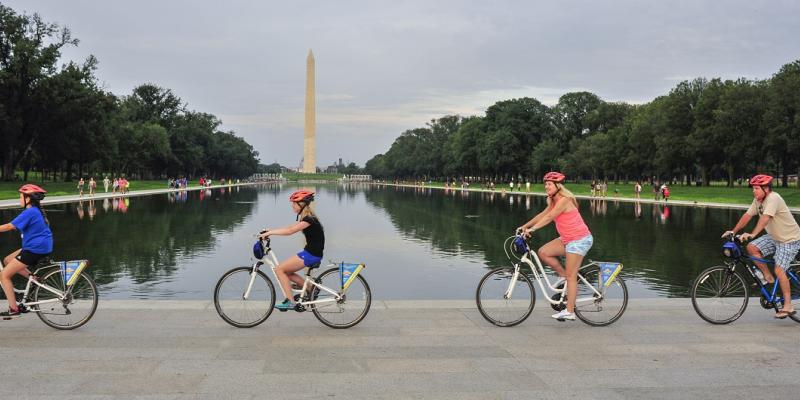 The Reflecting Pool and Washington Monument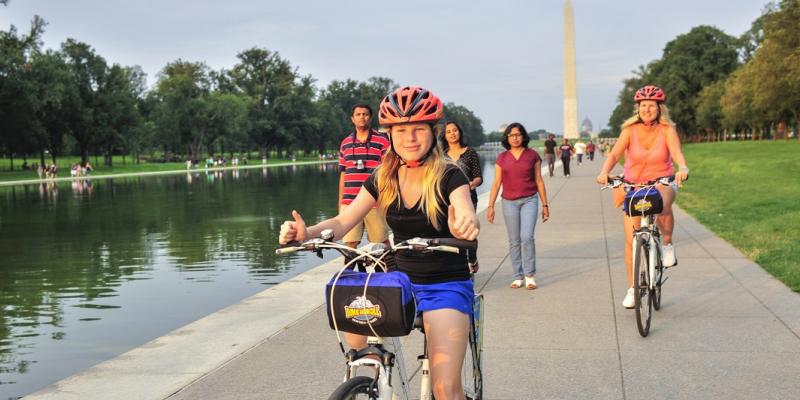 Washington Monument, Washington, DC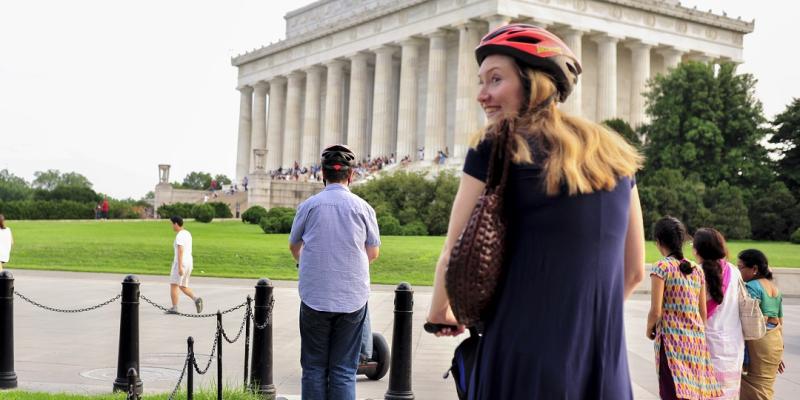 Segway tour near the Lincoln Memorial, Washington, DC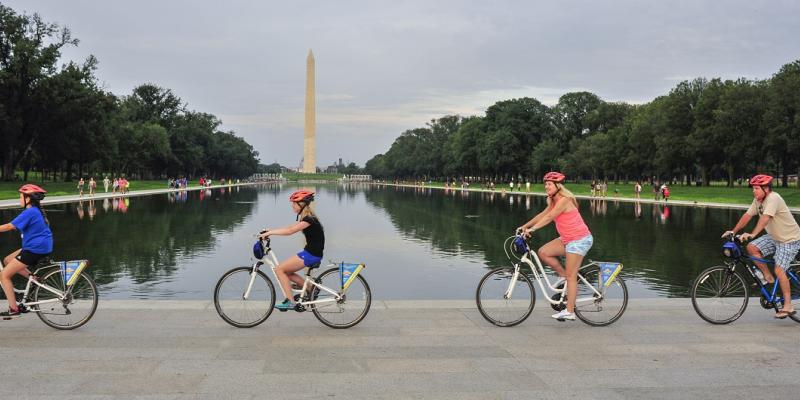 The Reflecting Pool and Washington Monument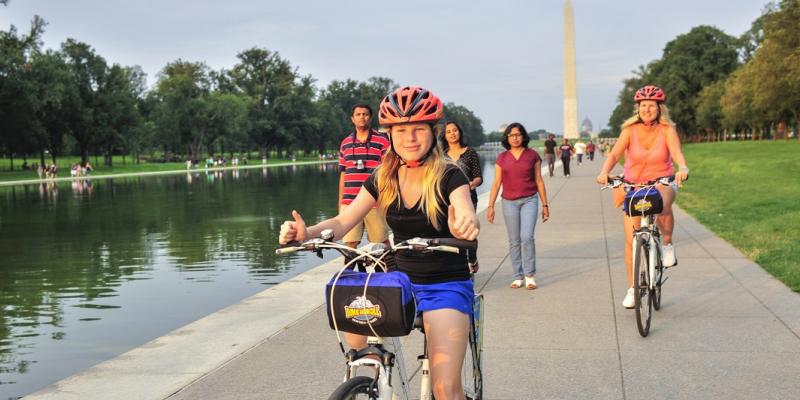 Washington Monument, Washington, DC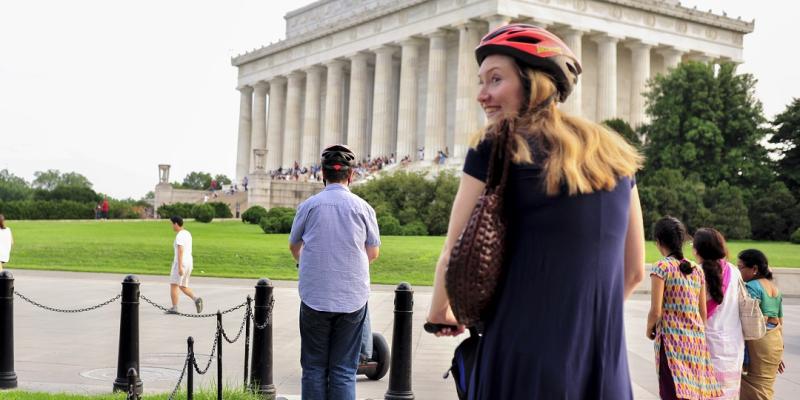 Segway tour near the Lincoln Memorial, Washington, DC
Unlimited Biking Tours in Washington, DC
Like to bike? Cycle your way through the sites of Washington, DC.
Seeking an adventurous way to explore America's capital? How about visiting Washington, DC's most famous landmarks by bike? With Unlimited Biking, riding is easy, safe and a fun way to travel. You'll enjoy comfortable 21-speed bikes and helmets are provided.
Families with children not quite ready for their own bike can have the little ones ride tandem or in a pull-behind trailer (burley). Experienced guides help riders safely navigate crossroads, steer the group to picturesque sites and point out interesting history and facts. And if cycling isn't your thing, you can take a Segway tour instead!
The Capital Sites Tour
This comprehensive three-hour tour offers an overview of the city and an opportunity to learn about major sites on and around the National Mall and Capitol Hill. It's the perfect way to get acquainted with the city on the first day of your visit.
The Monuments Tour
Great for all ages, this three-hour tour covers the monuments and memorials of the National Mall and Potomac Tidal Basin. If you have limited time in the city, this is the tour for you.
The Capital Sites @ Nite® Tour
This is an experience like no other: You'll see many of the memorials, the White House, the National Gallery of Art and the Smithsonian Institution, beautifully illuminated at night!
The Monuments @ Nite Tour
In this evening version of the Monuments Tour, the crowds are fewer and the air is cooler, but the views are still magnificent. Can you think of a better way to spend the night in Washington, DC?
Sites by Segway Tour
This tour provides an overview of the National Mall from the Capitol to the WWII Memorial, including the north side of the White House, some fun off-the-Mall spots and a ride down Pennsylvania Avenue. (Must be at least 16 years old to participate. Minimum weight 100 lbs. and maximum 260 lbs.)
Mount Vernon by Bike and Boat
Start in Alexandria and cycle to George Washington's Mount Vernon Estate. In the afternoon, board the Miss Christin for a narrated boat cruise back to Old Town. Price includes bike rental/pickup, admission to Mt. Vernon and your return boat ticket for a full-day adventure!
Seasonal Cherry Blossom Tours
Visiting the Washington, DC area during the National Cherry Blossom Festival? Segway into spring or pedal to the petals on official cherry blossom tours. You'll learn the history of the blossoms and see seas of pink and white at the Tidal Basin and Hains Point.