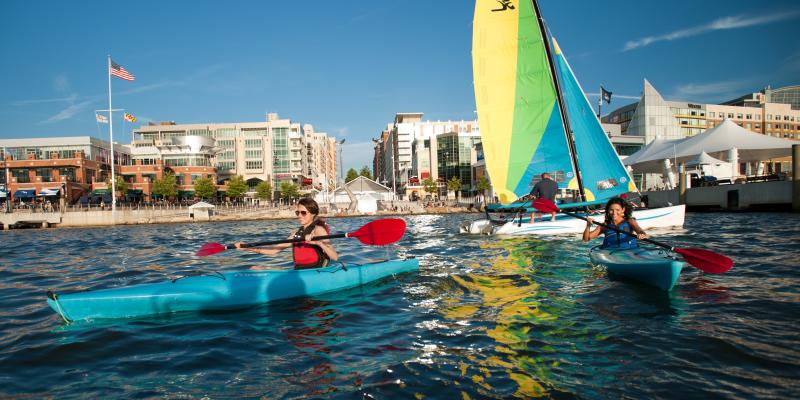 Kayaking along the Potomac River at National Harbor, Maryland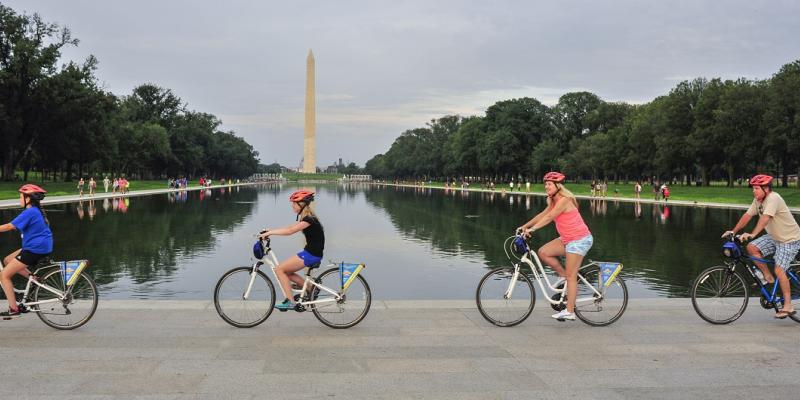 Bicycle tour of DC's iconic monuments and memorials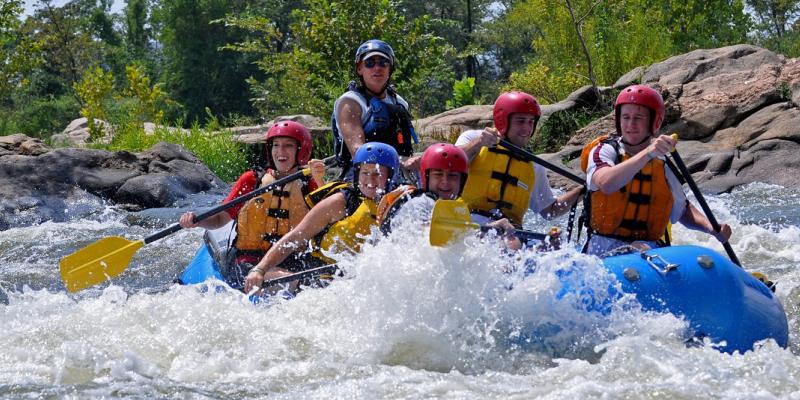 Whitewater Rafting in Richmond, Virginia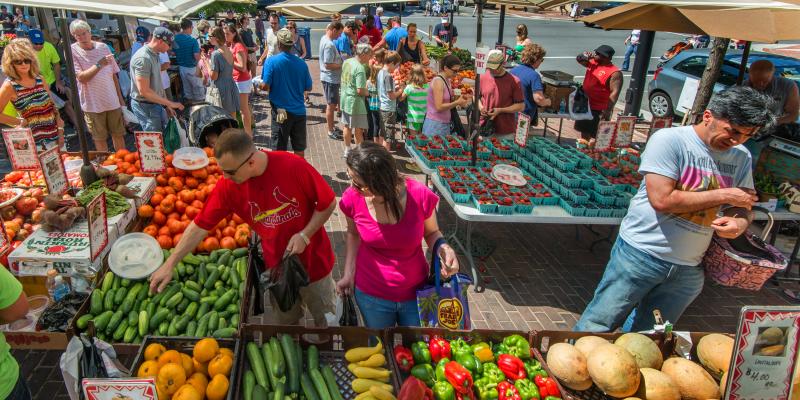 Shopping the Old Town Farmers Market in Alexandria, Virginia (Photo credit: R. Kennedy for Alexandria Convention & Visitors Association)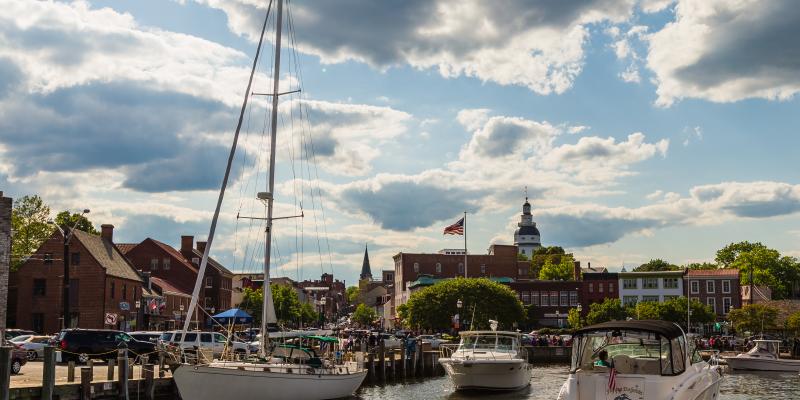 Book a sailing tour in America's sailing capital, Annapolis, Maryland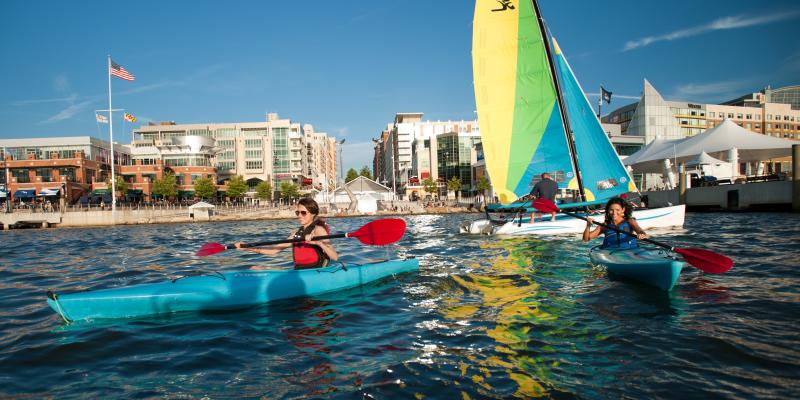 Kayaking along the Potomac River at National Harbor, Maryland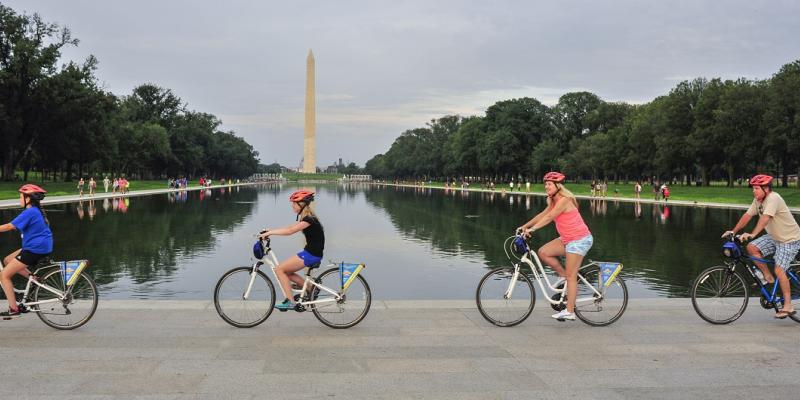 Bicycle tour of DC's iconic monuments and memorials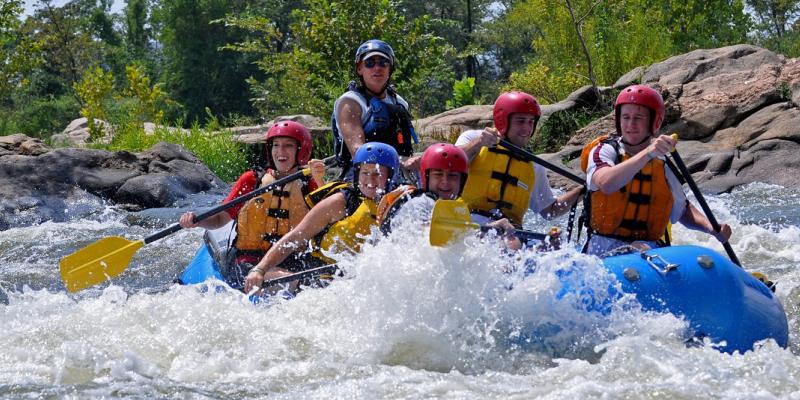 Whitewater Rafting in Richmond, Virginia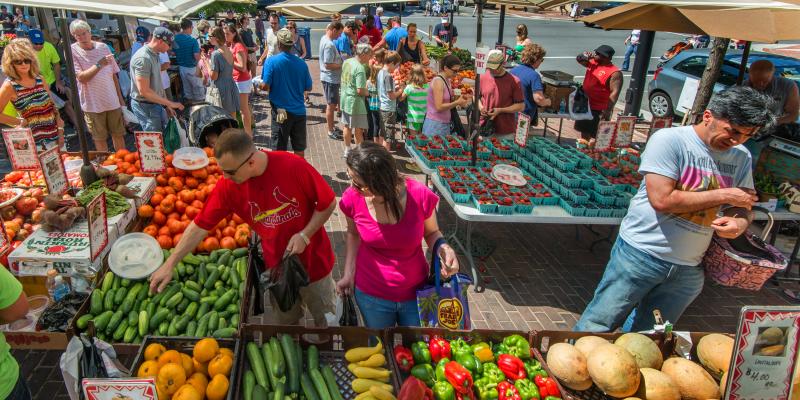 Shopping the Old Town Farmers Market in Alexandria, Virginia (Photo credit: R. Kennedy for Alexandria Convention & Visitors Association)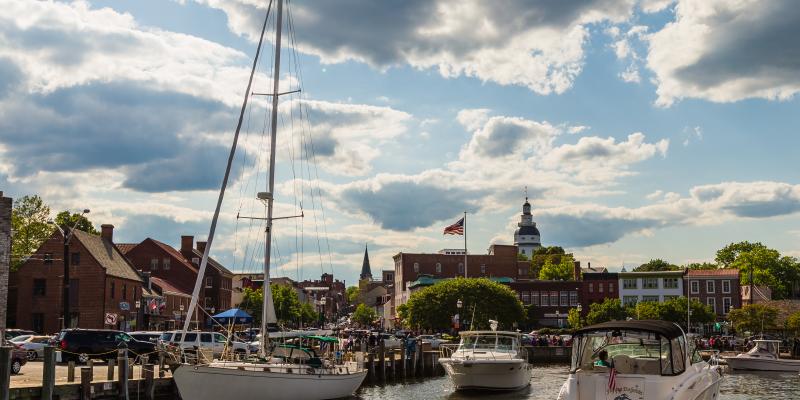 Book a sailing tour in America's sailing capital, Annapolis, Maryland
Top Urban Adventures in DC, Virginia and Maryland
From active outdoor adventures to unique tours, urban experiences await in the Capital Region.
While the mountains, beaches and waterways of the Capital Region offer an abundance of recreational opportunities, you don't have to leave the city to get your fill of outdoor thrills.
Farmer's Markets
Find these outdoor markets across the Capital Region, where fresh produce and locally made crafts are for sale.
Frolic in a Fountain
Bicycle Tours
Segway Tours
Trapeze School
Climb the Washington Monument Steps
Get a workout by climbing the 897 steps to the top of this American icon. 
Marathons & Races
Select from dozens of themed 5Ks, half-marathons and full marathons held annually in DC and cities throughout Maryland and Virginia.
Join a gentle horseback riding tour through the forests surrounding the nation's capital.
Whitewater Rafting Through Richmond
Yoga Hikes
Choose an urban or nature hike led by a yoga instructor for a cardio-based experience in DC and Rosslyn, Virginia.
Take a guided tour of Baltimore's scandalous past, which includes stops where the city's most infamous characters once lived. 
Stand-up Paddleboarding at Virginia Beach
Take Flight at Relentless Watersports
Strap on a water-propelled jetpack at Relentless Watersports and sail through the friendly skies above Ocean City. 
Outdoor Ice Skating