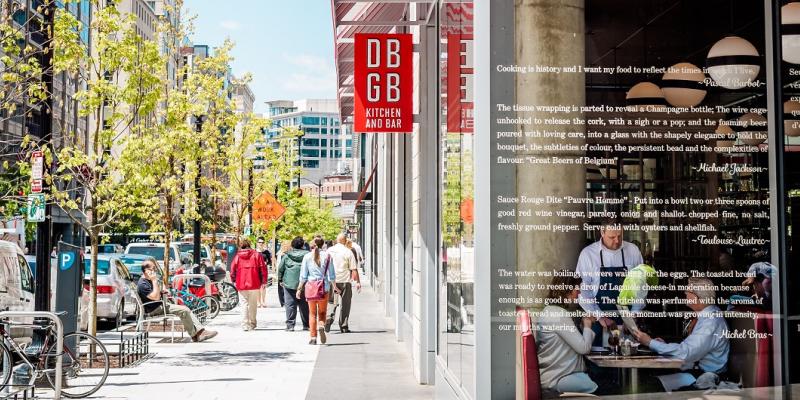 Enjoy shopping and dining at CityCenterDC (Photo courtesy Washington.org)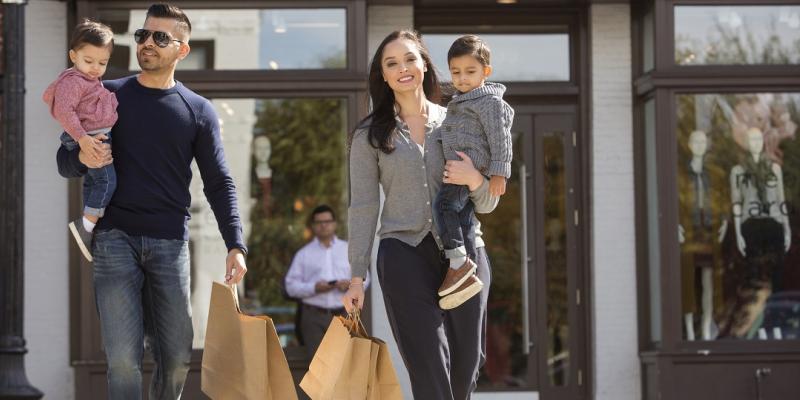 Shopping in Georgetown (Photo courtesy Washington.org)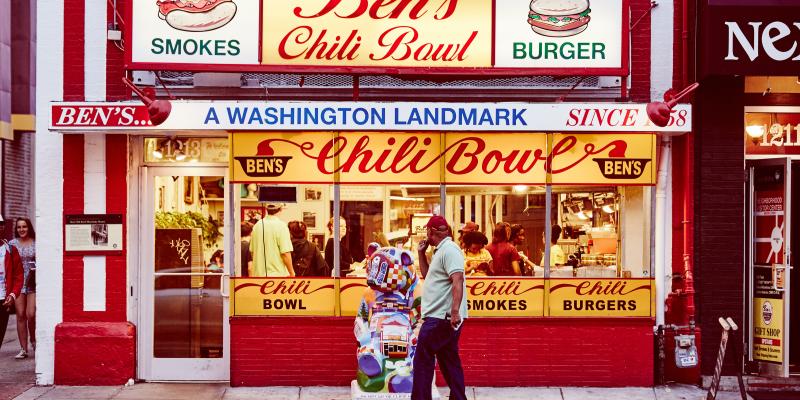 Ben's Chili Bowl (Photo courtesy Washington.org)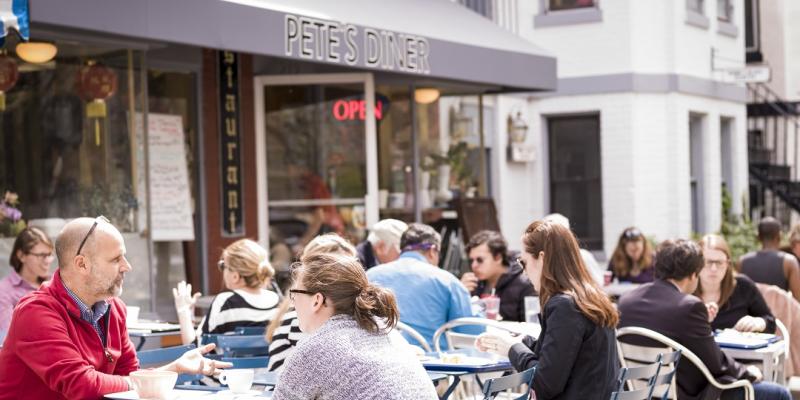 Outdoor dining in Washington, DC (Photo courtesy Washington.org)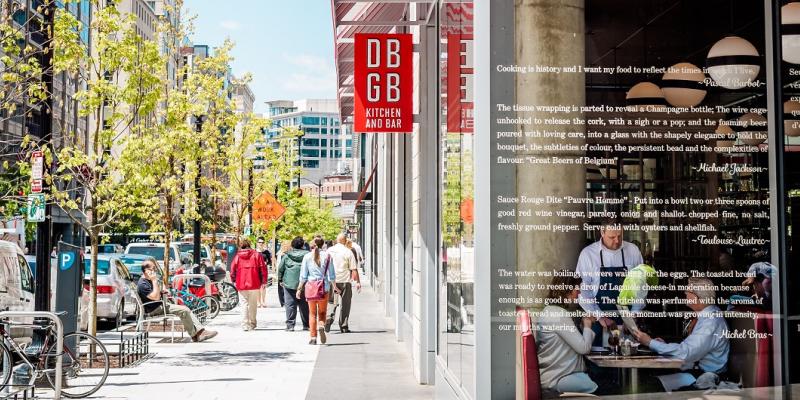 Enjoy shopping and dining at CityCenterDC (Photo courtesy Washington.org)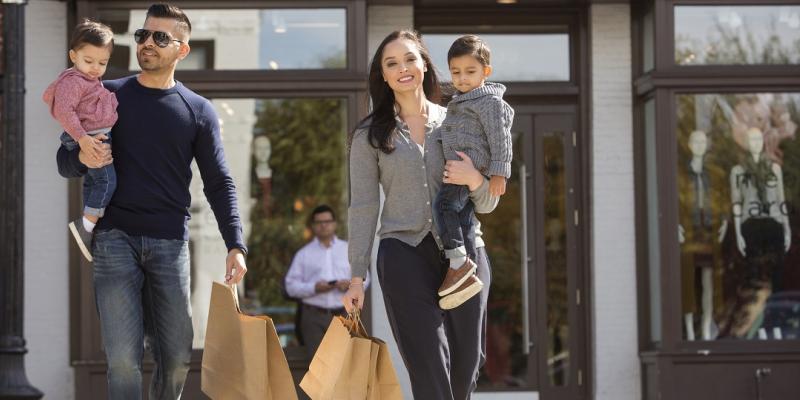 Shopping in Georgetown (Photo courtesy Washington.org)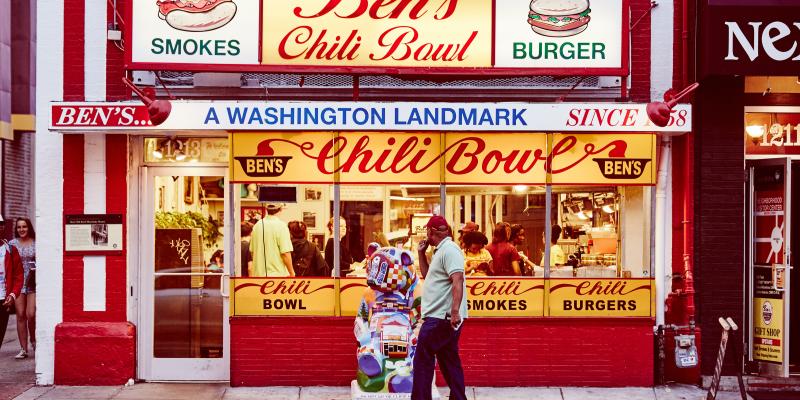 Ben's Chili Bowl (Photo courtesy Washington.org)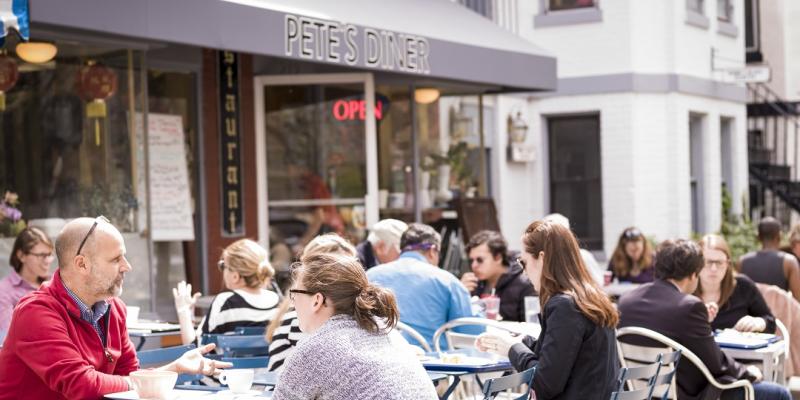 Outdoor dining in Washington, DC (Photo courtesy Washington.org)
Top Shopping & Dining in Washington, DC
Shop in Washington, DC, shop in Georgetown and other neighborhoods, then indulge in the city's diverse restaurant scene.
From coveted retail shops to eclectic independent boutiques, Washington, DC offers plenty of shopping areas for those wishing to flex their purchasing power.
Georgetown ranks as one of the most popular Washington, DC shopping areas, with dozens of upscale boutiques and well-known name brands lining the neighbourhood's historic cobblestone streets. For rainy-day shopping, hit Georgetown Park, one of the city's largest indoor shopping malls.
If your style trends towards funky rather than buttoned-down, try the shops along U Street. This thriving area is full of showrooms offering affordable clothing and home-furnishing boutiques, all of which boast their own unique flair.
In the historic Eastern Market, visitors can pick up fresh produce at a 19th-century public market. On Sundays, check out the flea market, filled with bargain antiques, clothing and all manner of curiosities.
With its mix of international and American cuisine, high-end restaurants and low-brow bars, Washington, DC dining defies categorization.
Introduce your palate to flavours from Ethiopia, Afghanistan, Thailand, Mexico, Belgium or Japan — all countries are represented within the city's diverse restaurant scene. Indulge in a decadent meal prepared by a celebrity chef or visit a farm-to-table restaurant such as Founding Farmers or Farmers Fishers Bakers, which use local harvests of fresh produce and locally-raised meats as ingredients for a diverse menu of delectable dishes. For an authentic taste of Washingtonian culture, stop by Ben's Chili Bowl at 13th and U Streets, where the Original Chili Half-Smoke has been the soul of local cuisine since 1958.
Wherever you choose to dine, Washington, DC will offer the perfect digestif to finish off your meal. Sip a speciality cocktail at a swanky lounge or enjoy a beer as you watch the boats pass along the Georgetown waterfront.
While DC's urban landscape doesn't allow for wineries or vineyards, the city certainly offers plenty of places to imbibe. Wine bars are a growing trend within the District, particularly in the U Street and Dupont Circle neighbourhoods. Many offer tastings and wine-education courses, as well as pre-selected flights of wine or champagne.