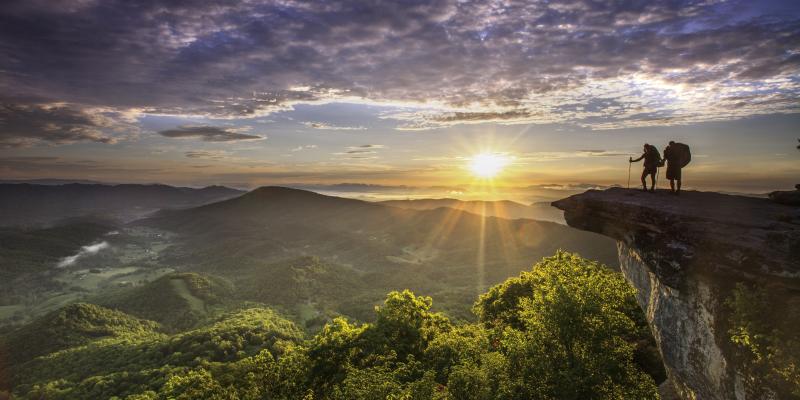 McAfee Knob along the Appalachian Trail near Roanoke, Virginia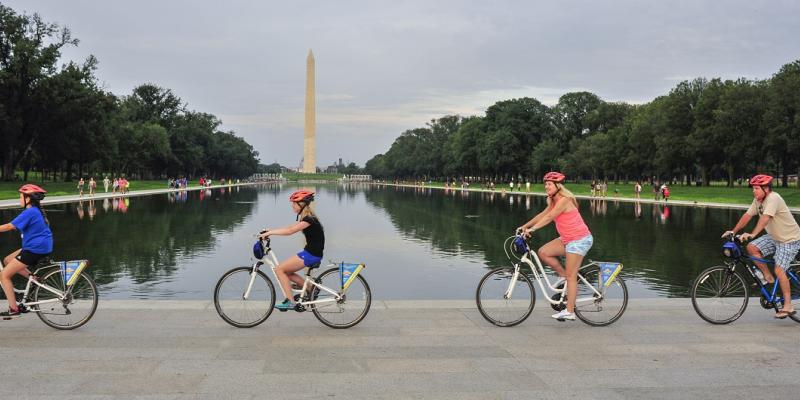 Tour the monuments and memorials in Washington, DC by bicycle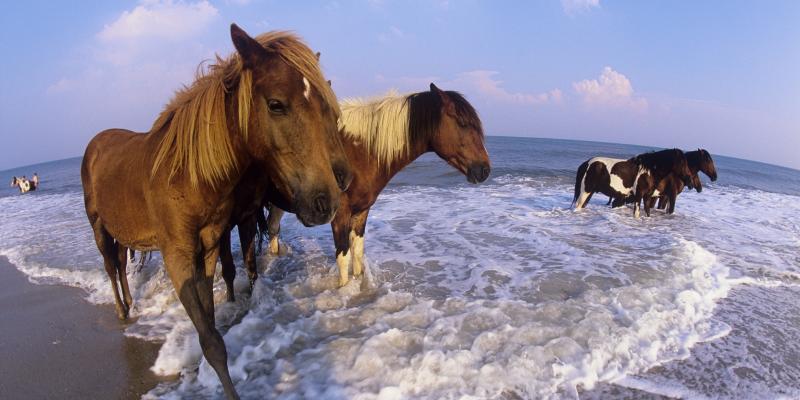 Wild ponies at Assateague Island National Seashore in Maryland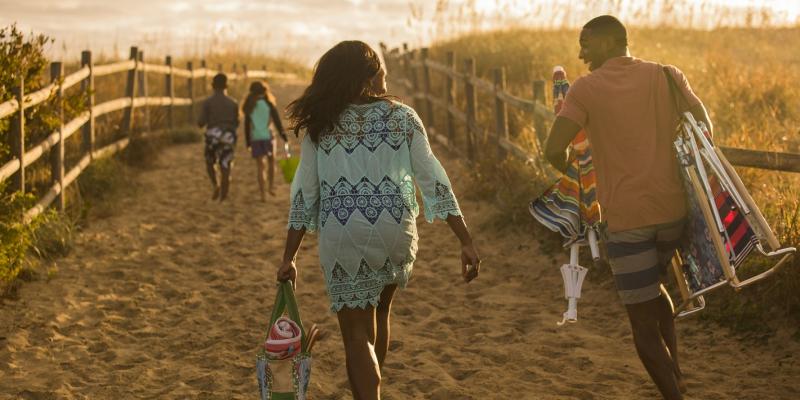 Family fun on Virginia Beach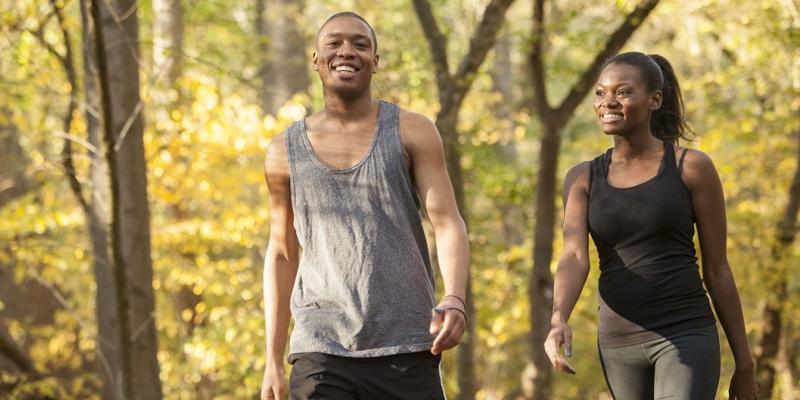 Rock Creek Park in DC is one of the largest urban parks in the area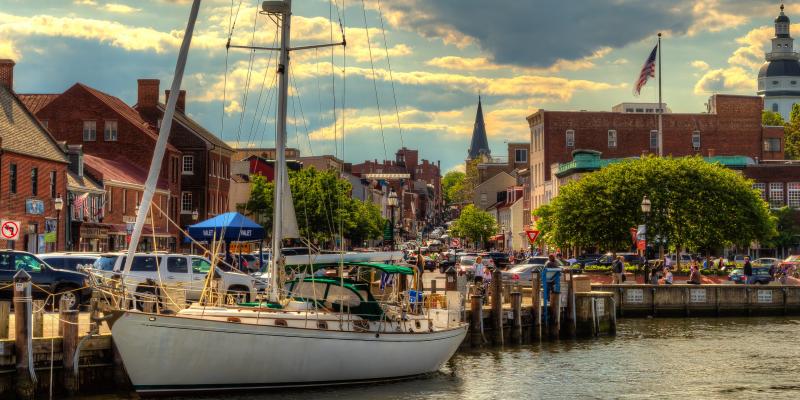 Annapolis, Maryland hosts weekly Wednesday Night Sailboat Races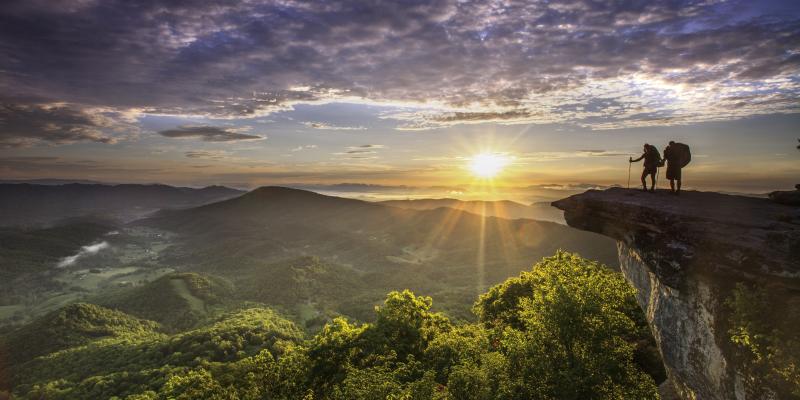 McAfee Knob along the Appalachian Trail near Roanoke, Virginia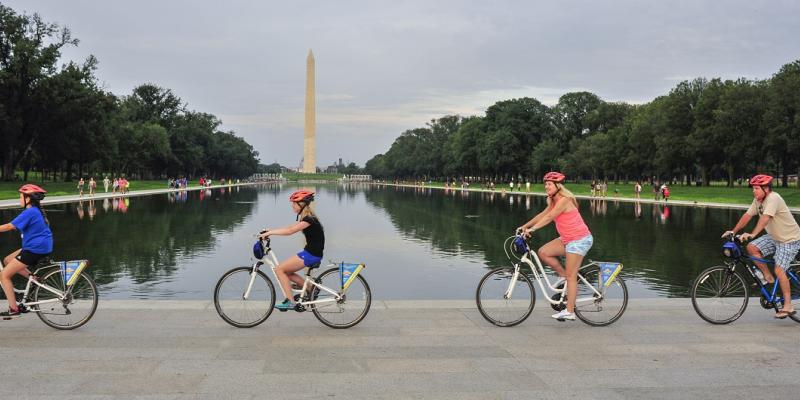 Tour the monuments and memorials in Washington, DC by bicycle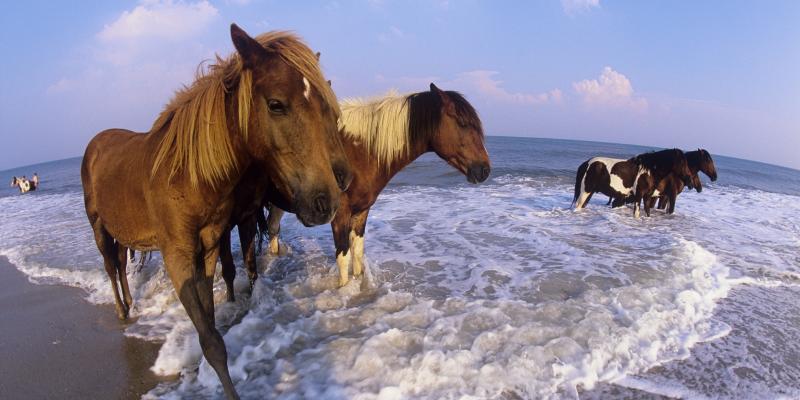 Wild ponies at Assateague Island National Seashore in Maryland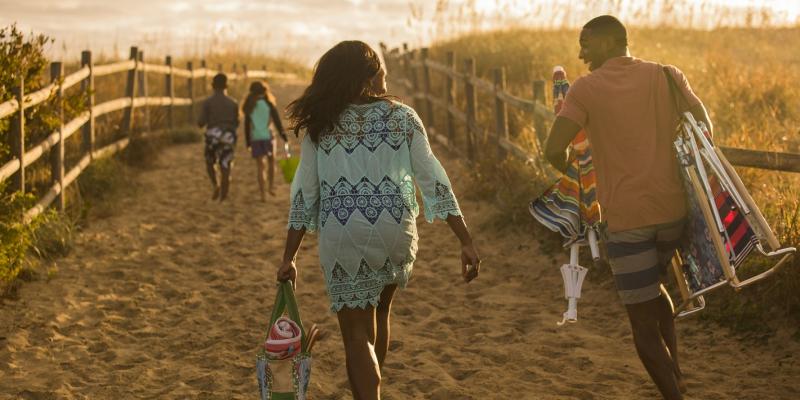 Family fun on Virginia Beach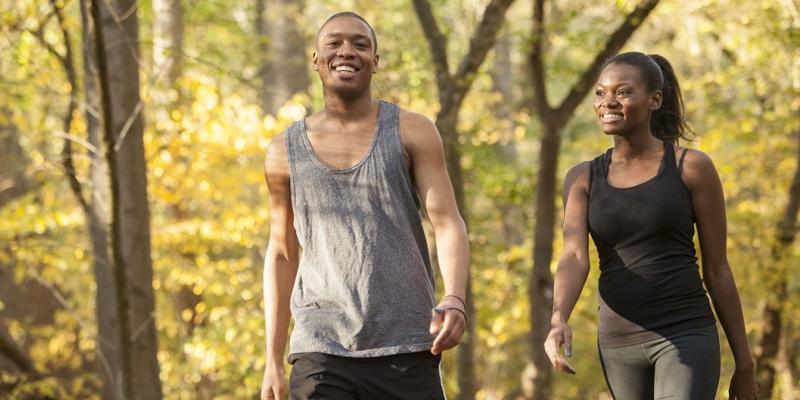 Rock Creek Park in DC is one of the largest urban parks in the area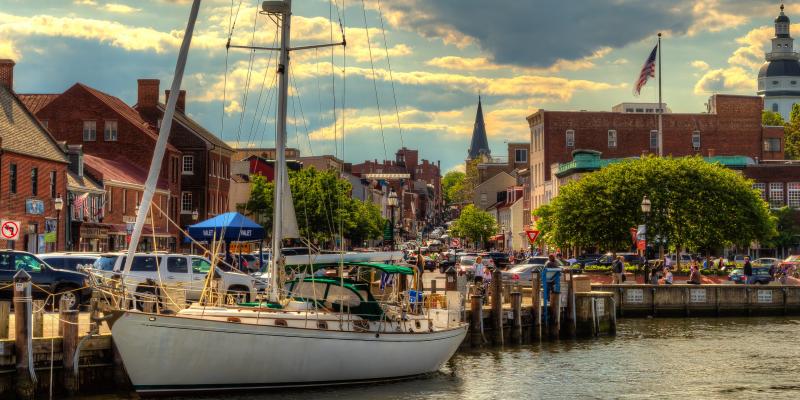 Annapolis, Maryland hosts weekly Wednesday Night Sailboat Races
Best Beaches, Parks & Outdoor Adventures near Washington DC
Enjoy America's great outdoors, waters and the best beaches near DC, from the Blue Ridge Mountains of Virginia to the Atlantic Ocean coast of Maryland.
From Atlantic Coast beaches and the Chesapeake Bay to scenic national parks and the Blue Ridge Mountains, Capital Region USA offers wide-open spaces for outdoor exploration and adventure near Washington, DC in all four seasons.
Beaches & Bays
Recreation, relaxation and delicious seafood define the Chesapeake Bay, where you'll find some of the best beaches near DC. Its smooth blue waters stretch 200 miles (322 km) from southern Virginia to northern Maryland, past sandy seashores, quaint fishing villages and diverse natural preserves.
Along Maryland's Chesapeake shoreline, Sandy Point State Park is the closest beach to Washington, DC, and a popular spot for fishing, crabbing, boating and sailing. Along the Twin Beaches (Chesapeake Beach/North Beach), try kayaking, kite-surfing and more. On the Atlantic coast, visit the pristine beaches of Assateague Island National Seashore to hike dune trails and catch a glimpse of the island's wild ponies. 

In Virginia, explore 112 miles (180 km) of Atlantic coastline and more than 3,000 miles (4828 km) of tidal shoreline. One of the best swimming spots along the lower Chesapeake Bay is Ocean View Beach Park in Norfolk. To spot birds and wildlife, visit Kiptopeke State Park, where you can also swim in the bay, boat, fish, hike or camp. On the Atlantic Coast, lively Virginia Beach is an American classic. Stroll the 3-mile (5-km) boardwalk and enjoy 35 miles (56 km) of beaches, plus parasailing, fishing and kayaking with dolphins.
Parks & Gardens
Virginia is for nature lovers: The state has more than 38 state parks and 60 natural areas, one national park, miles of the Blue Ridge Parkway and several regional parks. At Shenandoah National Park, explore 516 miles (830 km) of mountainous hiking, biking and riding trails, plus go fishing, camping and back country backpacking. Take a ride along more than 200 miles (322 km) of the Blue Ridge Parkway for spectacular mountain views. On the Atlantic Coast, Back Bay National Wildlife Refuge is ideal for beach walks, fishing, biking and boating. It's home to thousands of migrating birds in fall and spring.

In Maryland, choose from more than 50 state parks and several national and regional parks. See bald eagles and shore birds on the land and water trails of Blackwater National Wildlife Refuge. For a mountain getaway, Rocky Gap State Park offers a lakeside swimming beach plus hiking, fishing, canoeing and camping. Deep Creek Lake State Park has a lakeside beach and trails plus cross-country skiing and snowshoeing in winter.

Discover natural escapes right in Washington DC, where the U.S. Botanic Garden cultivates thousands of plants from around the world and the U.S. National Arboretum features a dozen blooming gardens amongst its more than 400 acres. Find paved trails at Rock Creek Park, one of America's oldest and largest urban parks.
Zoos, Aquariums & Theme Parks
At the National Zoo in Washington, DC encounter pandas, cheetahs, lions, tigers and gorillas. The Virginia Zoo features more than 350 animals, and Maryland's Salisbury Zoological Park ranks among the country's best small zoos. To see thousands of stunning sea creatures, visit the National Aquarium in Baltimore.

Other family-friendly attractions near Washington, DC include Virginia's Luray Caverns, one of America's most popular caves, and Natural Bridge, a natural wonder with hiking trails on-site. In Maryland, hike or bike along the C&O Canal National Historical Park's waterside trail. Its Paw Paw Tunnel cuts through 3,118 feet of rock.

For theme-park thrills near Washington, DC, ride roller coasters at Six Flags America in Maryland or head to Virginia for the fast-paced rides and attractions of Busch Gardens and Kings Dominion. Cool off at the outdoor Water Country USA or indoor Great Wolf Lodge water park, both in Virginia.
Tours & Trails
Outdoor tours and trails abound. In Washington, DC take a Potomac River sightseeing cruise or evening monument tour. Or rent a canoe or kayak at the Georgetown waterfront, or a paddleboat in the Tidal Basin.

In Virginia, hike, bike or ride a horse along the scenic Virginia Creeper Trail. In Maryland, hike or bike along the Torrey C. Brown Trail, a former railway.
Fun on the Water
This comprehensive guide to the Chesapeake Bay area points you to more than 170 parks, sailing ships, lighthouses, wildlife refuges, trails, museums, historic communities and other interesting sites in Maryland, Virginia and Washington, DC.
Long stretches of sandy beach and boardwalk grace the state's largest beach. A must-visit for families, it's known for surfing, boating, jet skiing, paddle boarding, parasailing and kayaking.
Discover surfing, fishing, crabbing, clamming, jet skiing, kayaking and sandy beaches for swimming, plus wild ponies on the neighbouring Assateague Island National Seashore.
Framed by the Blue Ridge Mountains, this scenic lake retreat features 500 miles (805 km) of shoreline perfect for swimming, fishing, boating, tubing and jet skiing.
Free Things to Do
Most parks and gardens in Washington, DC are free of charge. Stroll the National Mall, a grassy, 2-mile (3 km) park stretching from Capitol Hill to the Lincoln Memorial, or walk along the Tidal Basin, where more than 3,700 cherry trees burst into bloom each spring. Neighbourhood Heritage Trails offer self-guided urban walking tours with interpretive trail signs.

In Harrisonburg, Virginia, wander through diverse gardens and ecosystems at the Edith J. Carrier Arboretum & Botanical Gardens, an urban botanical preserve at James Madison University.
In Annapolis, Maryland, visit the scenic harbour of City Dock to enjoy water views, watch sailboat races, and take in the sights, smells and sounds of the bustling Market House.