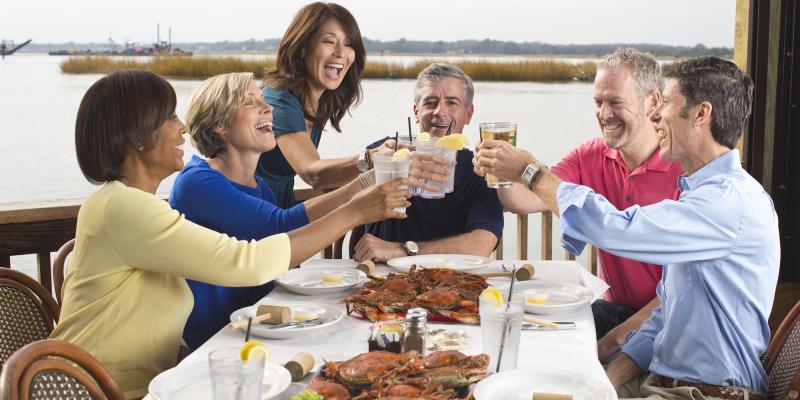 Enjoy a crab feast at a waterfront restaurant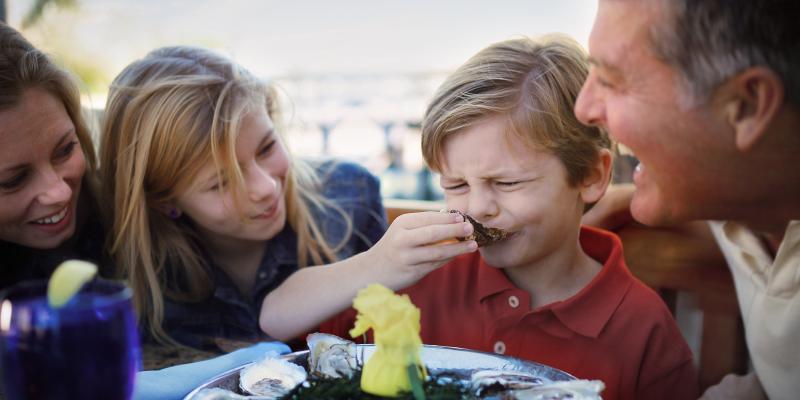 Bivalve lovers shouldn't miss sampling famed Lynnhaven River oysters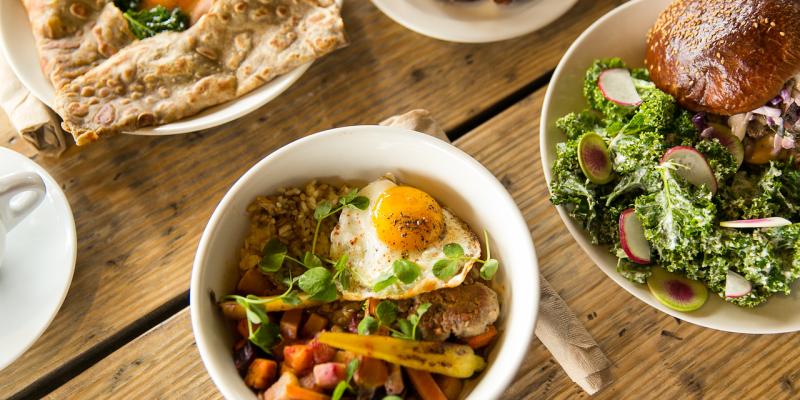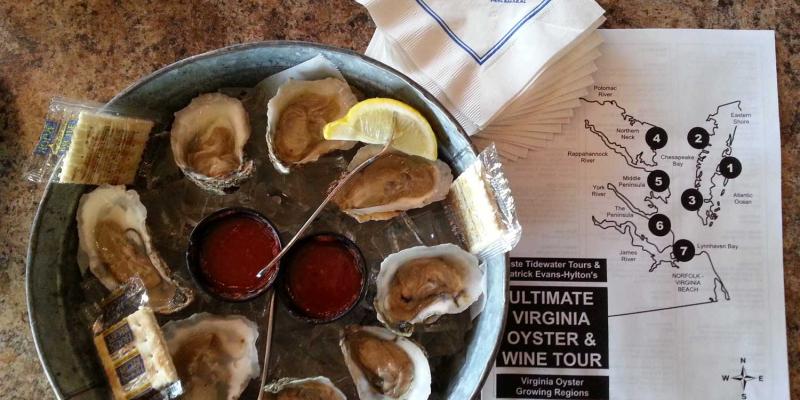 Taste Tidewater Food Tours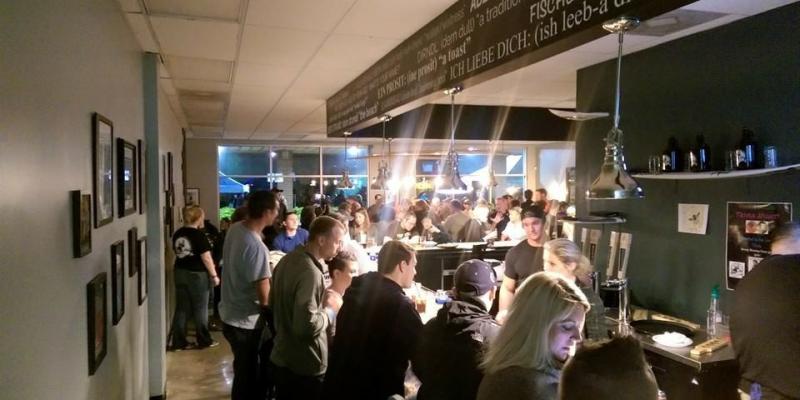 Wasserhund Brewing Company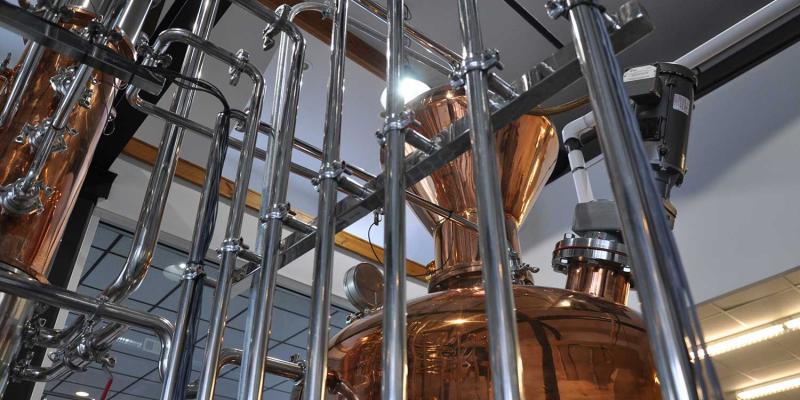 Chesapeake Bay Distillery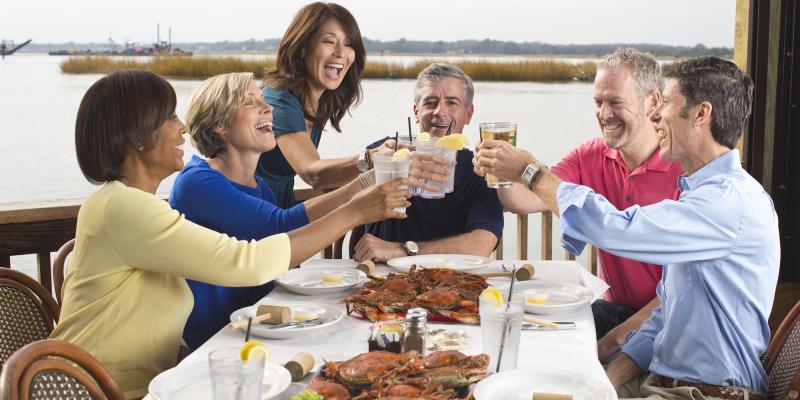 Enjoy a crab feast at a waterfront restaurant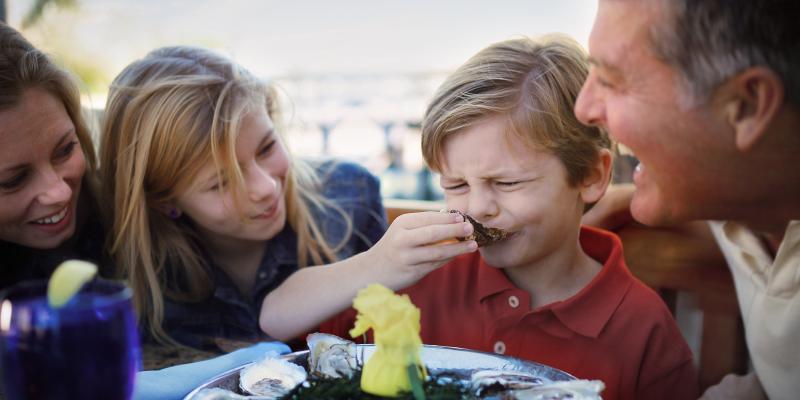 Bivalve lovers shouldn't miss sampling famed Lynnhaven River oysters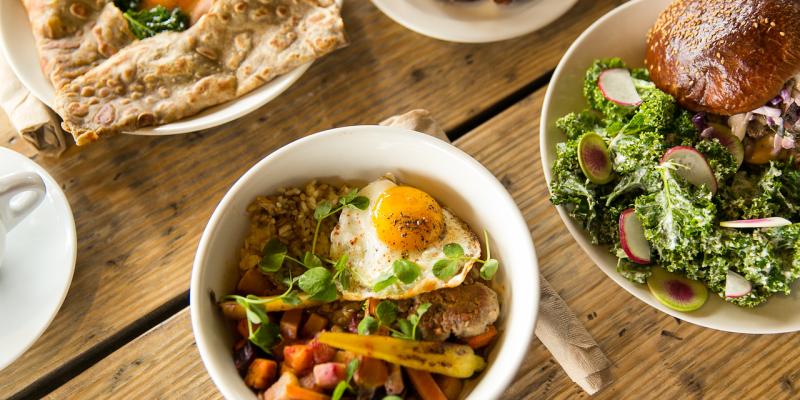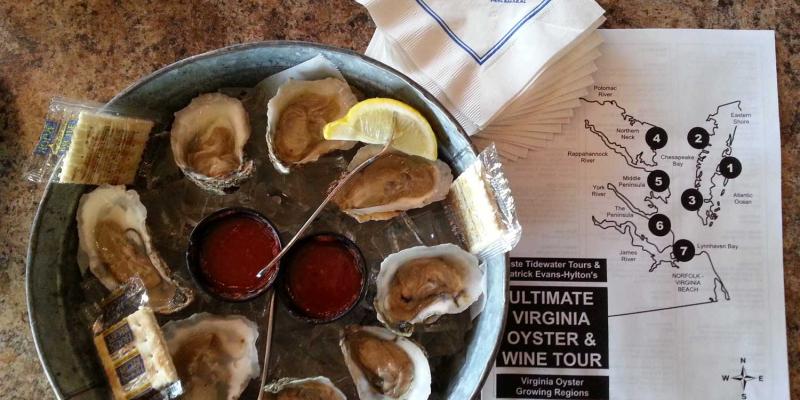 Taste Tidewater Food Tours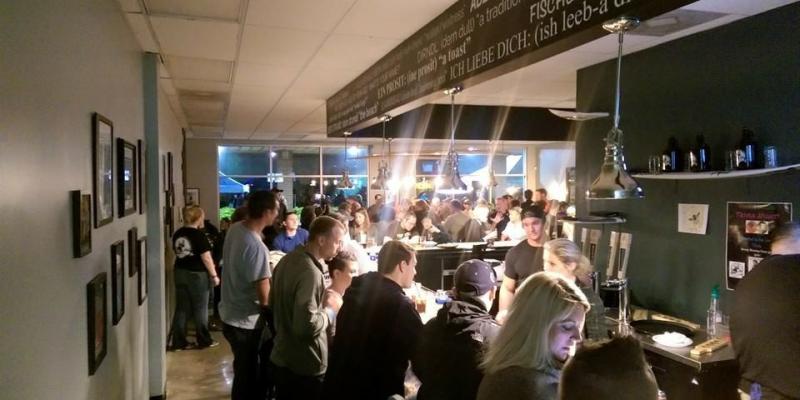 Wasserhund Brewing Company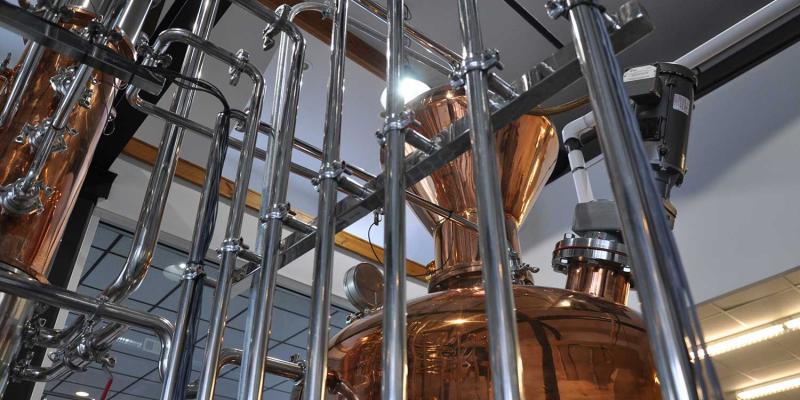 Chesapeake Bay Distillery
6 Ways to Soak Up the Virginia Beach Culinary Scene
Surrounded by the Chesapeake Bay, Atlantic Ocean and lush farmland, Virginia Beach has easy access to fresh seafood, produce and more.
Explore the following unique culinary experiences for a taste of Virginia Beach's best food and beverage.
1. Find the Freshest Catch of the Day
A prime location on the mouth of the Chesapeake Bay means Virginia Beach benefits from the largest and most biologically diverse estuary in the country. The result is a bountiful yield of seafood, ranging from blue crab and rockfish to flounder and tuna. If you're inclined to cast a line, there are even restaurants — like Waterman's Surfside Grille — that will cook your catch for you during certain seasons; just be sure to make arrangements in advance.
Bivalve lovers shouldn't miss sampling famed Lynnhaven River oysters, and can even take a boat tour at the Pleasure House Oysters farm. For an unforgettable day, the Chef's Table experience pairs a tour with knees-deep dining at a table right in the water — waders included!
2. Check out the Craft Beverage Scene
Want to know what's brewing in Virginia Beach? Look no further than the city's beer and spirits artisans. Make a day of exploring different offerings, from German-style ales at Wasserhund Brewing Company to limited releases from Reaver Beach Brewing Co. Chesapeake Bay Distillery boasts the city's first vodka tasting room, with its signature Blue Ridge and Beach vodkas available to sample on their own or with flavoured shooters. When you need some extra entertainment, Commonwealth Brewing Company's outdoor beer garden or the games at Pleasure House Brewing (think darts and foosball) have you covered.
If you'd rather someone show you the way, sign up for a Taste Tidewater Tours outing that includes three stops. You'll learn all about beer making, tasting and even local history.
3. Go for a Meal on the Move
Turn lunch or dinner into a true event when you add in some adventure. Rent a beach cruiser on the Virginia Beach Boardwalk, and then have a progressive meal as you swing by multiple destinations, stopping for an appetizer here, an entrée there and so on. You'll find plenty of variety and a fun way to see the sights. Another plan is to rent a kayak and leisurely paddle your way to a waterfront restaurant.
4. Enjoy Eclectic Restaurants
From breakfast spots to iconic restaurants and fine dining, there's a place for every taste and mood in Virginia Beach. If you never miss a morning meal, head to Doc Taylor's for breakfast and lunch. The quaint building was once a pink motel and used as a medical practice by the namesake physician. Another repurposed property is the site of Margie & Ray's, a laidback seafood staple that served as a country store and tackle shop in its early days. And for an excellent farm-to-table option, Commune places a big emphasis on sustainability and purity of ingredients for its café and bakery menu.
On the upscale end of the spectrum, Terrapin Restaurant's AAA Four-Diamond contemporary American fare shines with the use of seasonal and farm-fresh local ingredients. 
5. Have Fun at a Festival
Local pride is truly on display at the multitude of culinary-focused celebrations on the calendar. In April, regional chefs compete in the East Coast She-Crab Soup Classic, putting a spotlight on the popular seafood delicacy. Attendees vote on a People's Choice winner, while a panel of four experts names the Critic's Choice award. Each Memorial Day weekend, the Pungo Strawberry Festival highlights the best of this juicy fruit with more than 50 different preparations. You'll find everything from strawberry pizza to ice cream, along with a parade and carnival setup. October brings the Virginia Beach Craft Beer Festival, where you can sample more than 80 craft beers from 50-plus breweries.
6. Roll up your Sleeves at a You-Pick Farm
For the absolute freshest produce in the area, venture to a you-pick farm. There are more than a dozen around Virginia Beach, including Brookdale Farm, Beatson's Blueberries and Henley Farms. Kids will get a kick out of hand-selecting their own fruits and veggies — whether it's berries, peas or pumpkins — and your day in the life of a farmer can cultivate greater appreciation for where food comes from.
Want more? 
Explore things to do in Virginia Beach and start planning your holiday now.