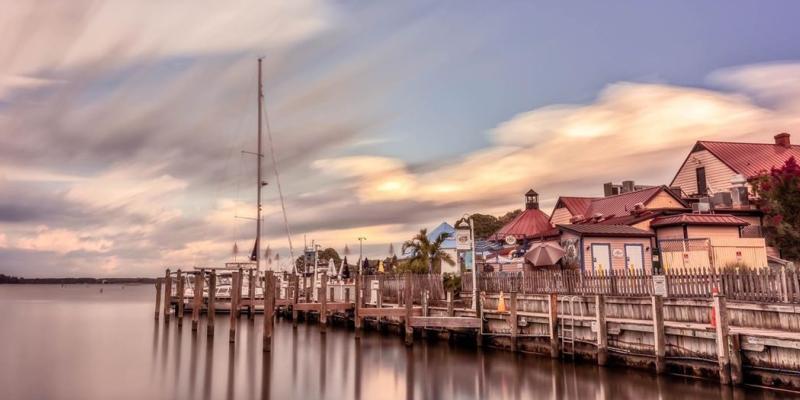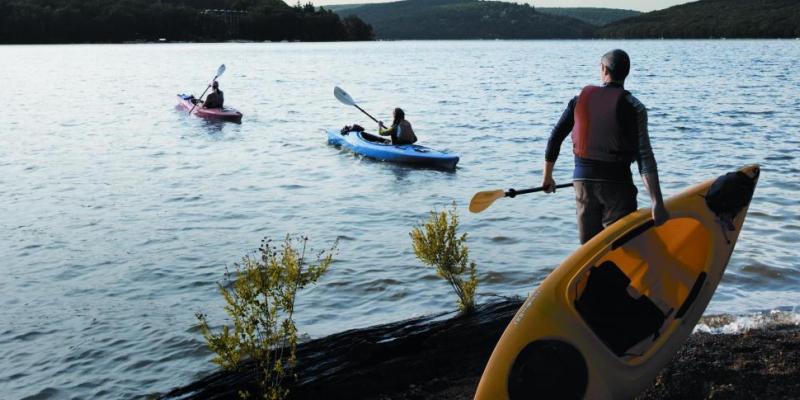 Kayaking at Deep Creek Lake in western Maryland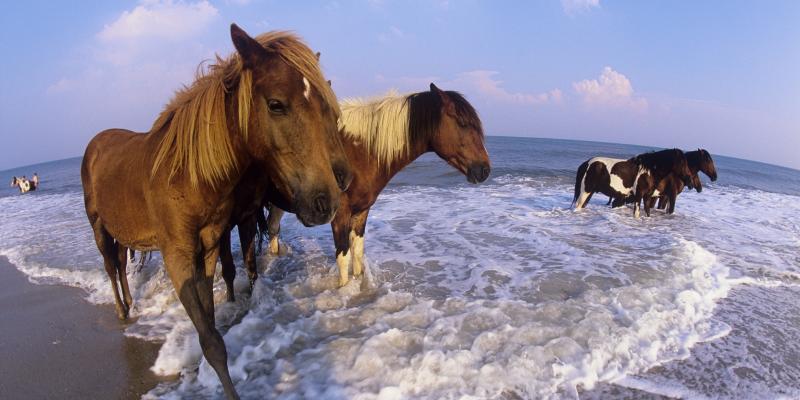 Wild horses in the surf along Assateague Island National Seasore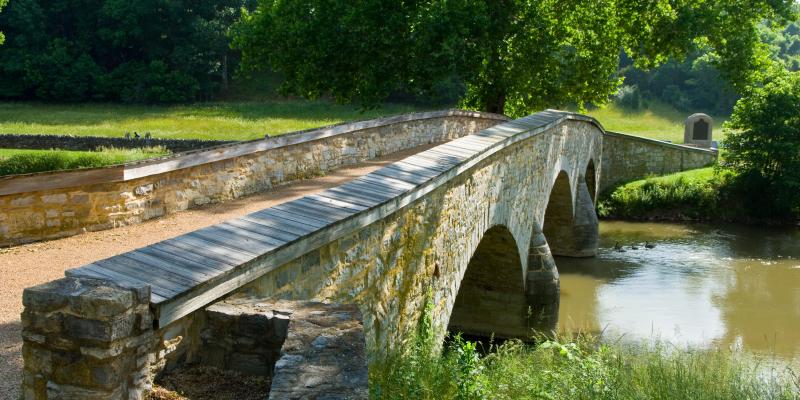 Burnside Bridge at Antietam National Battlefield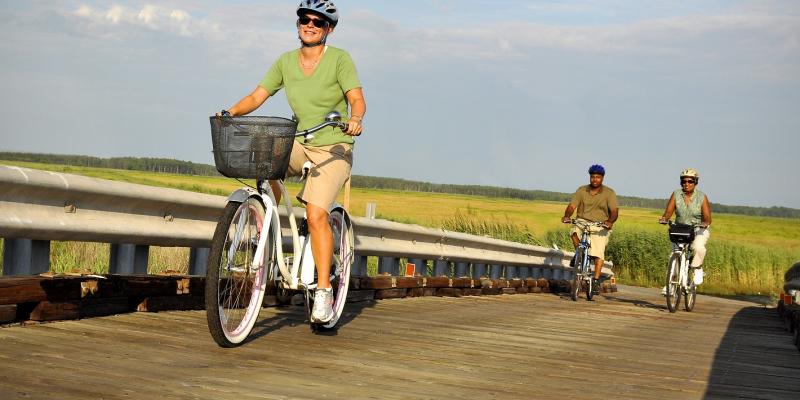 Cycling the scenic byways in Dorchester County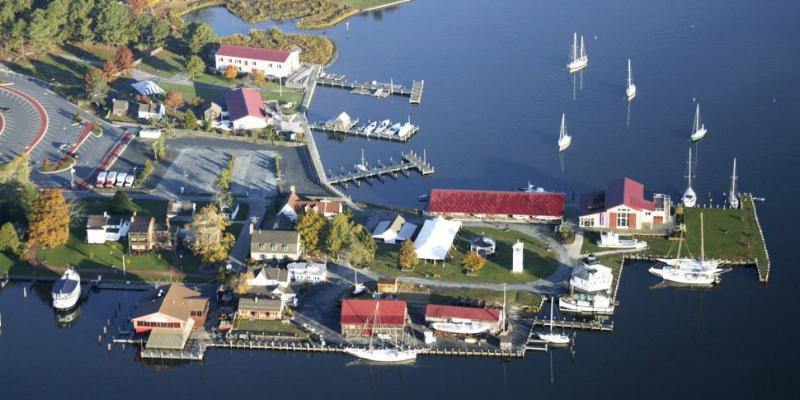 Chesapeake Bay Maritime Museum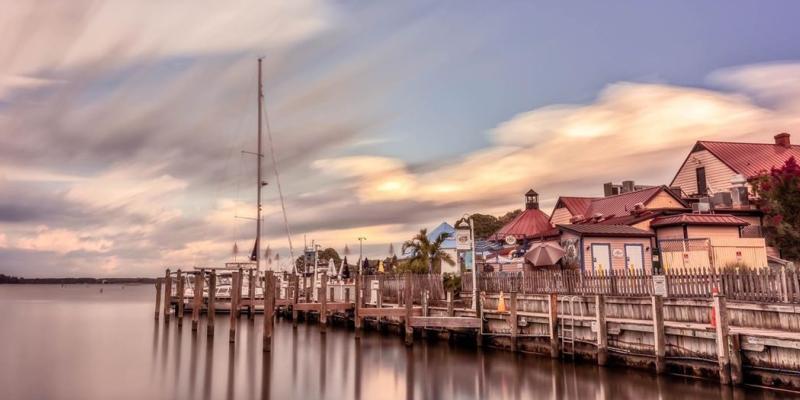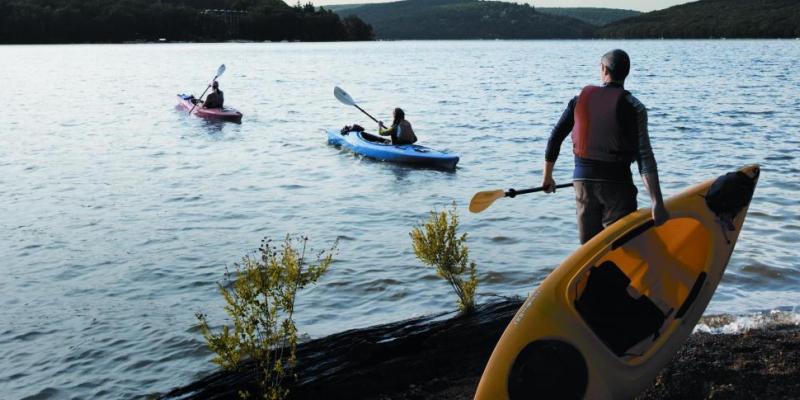 Kayaking at Deep Creek Lake in western Maryland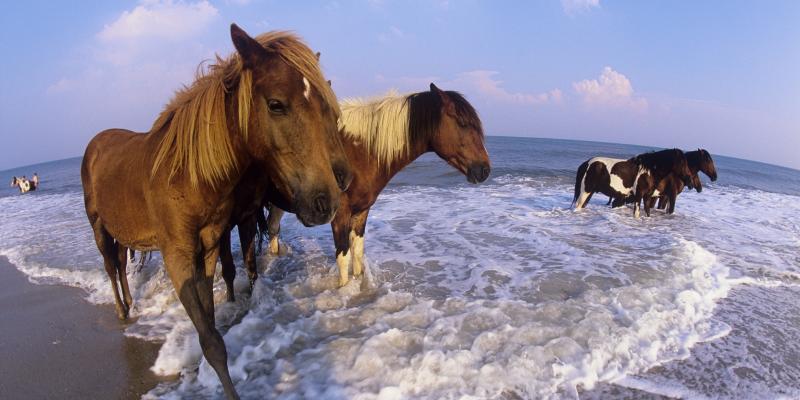 Wild horses in the surf along Assateague Island National Seasore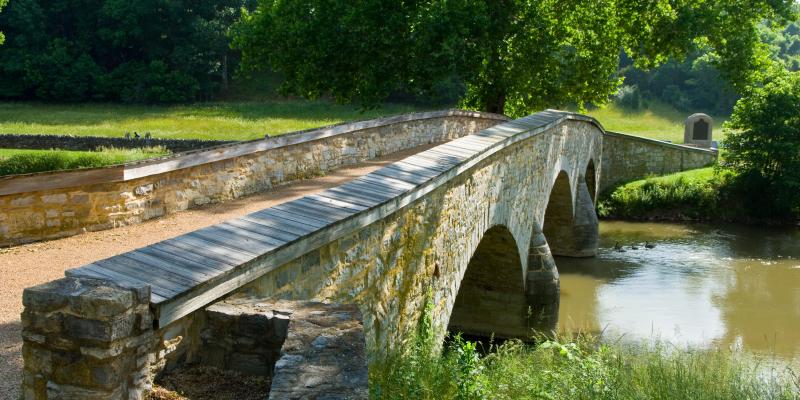 Burnside Bridge at Antietam National Battlefield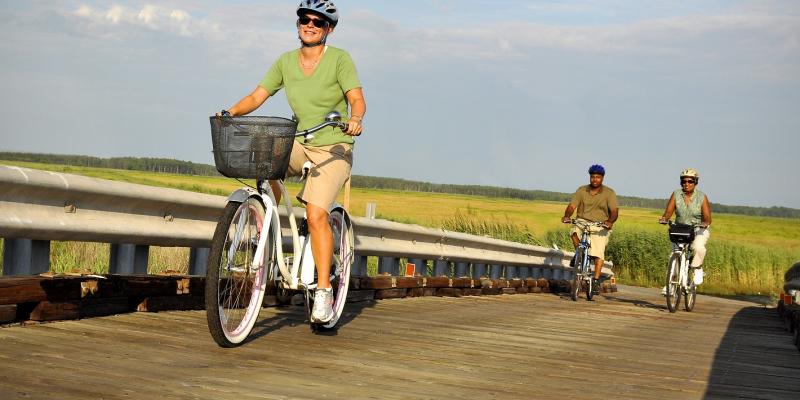 Cycling the scenic byways in Dorchester County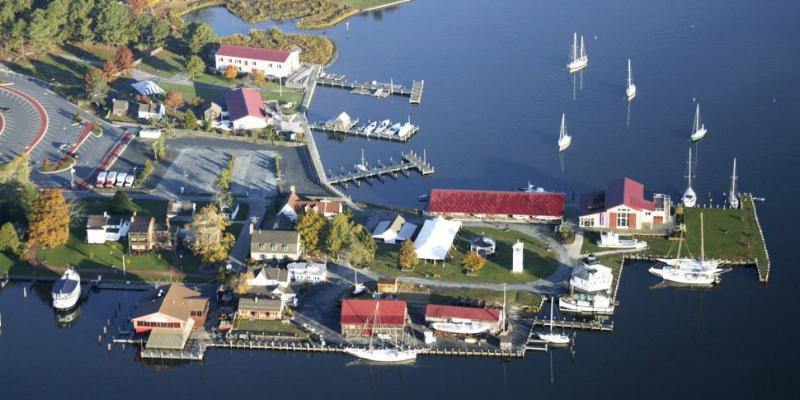 Chesapeake Bay Maritime Museum
Wide Open Spaces and Secluded Destinations in Maryland
Home to more than 7,500 miles of tidal shoreline, 19 unique scenic byways, 37 rail-trails, and 53 state parks, Maryland beckons visitors to explore its varied and scenic landscape.
Maryland's Eastern Shore is bordered by the Chesapeake Bay to the west and the Atlantic Ocean to the east. Traveling across the 4.3-mile-long Chesapeake Bay Bridge (or "Bay Bridge" as the locals call it), the bustling metro region fades away to quiet fishing villages and maritime spaces. With its location along the water, you can expect spectacularly fresh seafood, sandy beaches, and plenty of water recreation.
Travel the Chesapeake Country Scenic Byway to discover charming maritime villages like St. Michaels and Cambridge, and attractions like the Chesapeake Bay Maritime Museum. The museum's 18-acre site features a floating fleet of historic boats and 12 exhibition buildings, allowing ample space for visitors to spread out and learn more about the region's maritime heritage.
The Eastern Shore is also the starting point of the 125-mile long Harriet Tubman Underground Railroad Scenic Byway. Explore the life of Tubman and the history of the Underground Railroad at sites like the national historical park dedicated to the railroad and its famed conductor. Nearby, the wetlands of Blackwater National Wildlife Refuge offered protection to those seeking freedom from slavery and today, offers a scenic respite and place for reflection for visitors.
Just a 20-minute drive from the beaches and boardwalks of Ocean City, Assateague Island National Seashore's pristine sandy beaches, salty marshes, and coastal bays are home to roaming wild horses. Located on Assateague Island, Assateague State Park is Maryland's only oceanfront park. The park offers swimming, beachcombing, fishing, a boat ramp, fishing spots, and more than 300 camp sites.
Moving west into Maryland, the landscape shifts from coastal to mountain. Here, Maryland's scenic byways travel through covered bridges and past historic sites. Antietam National Battlefield's 3,000+ acres feature an 8.5-mile self-guided auto tour, a museum, visitor center, national cemetery, and more.
Farther west, Deep Creek Lake is the state's largest freshwater lake and an ideal spot for a summer getaway. Nearby, Spruce Forest Artisan Village is a collective of artists demonstrating and selling their crafts in restored log cabins. The artists also offer living history programs and workshops.
Cumberland, Maryland was considered "The Gateway to the West" for early American pioneers and today is known as a thriving spot for outdoor recreation and the arts. Named a "Top Adventure Town" by Blue Ridge Outdoors in 2017, Cumberland and the surrounding Allegheny County offer 60,000 acres of public wildlands, miles of cycling and hiking trails, and water recreation along the Potomac River.