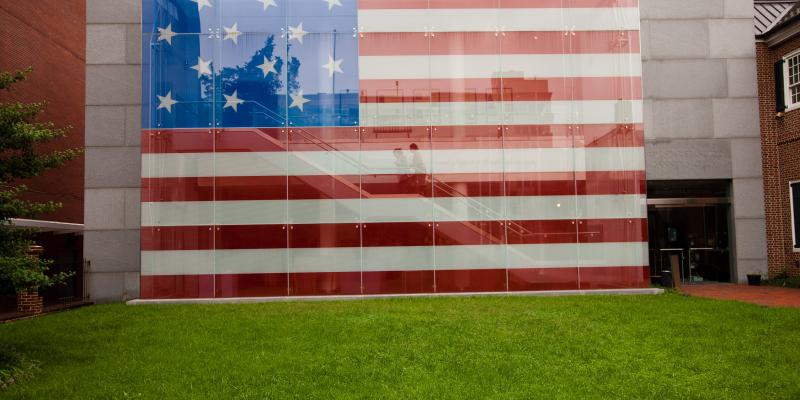 The Star-Spangled Banner Flag House in Baltimore, Maryland
Fort McHenry, Maryland - birthplace for America's National Anthem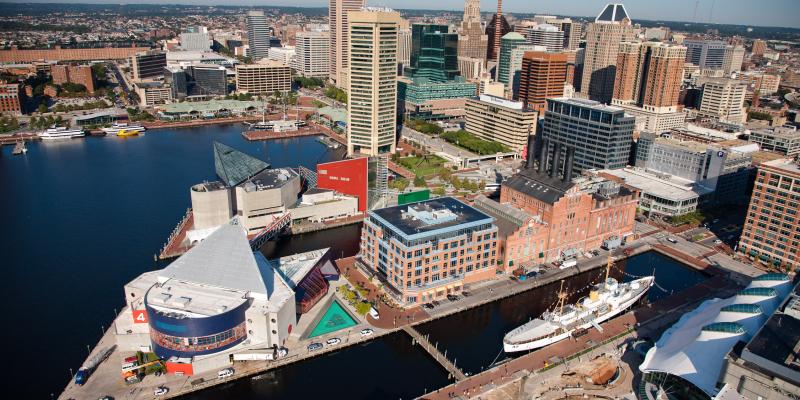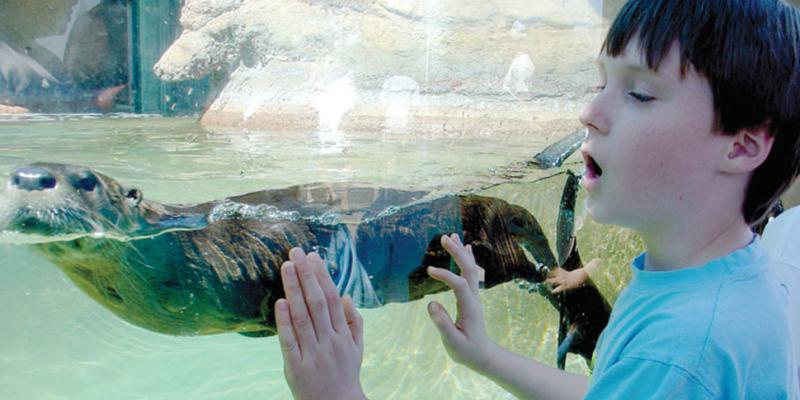 Calvert Marine Museum otter exhibit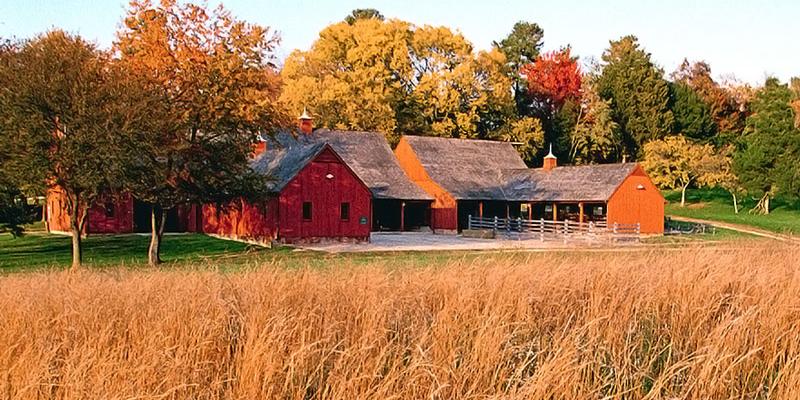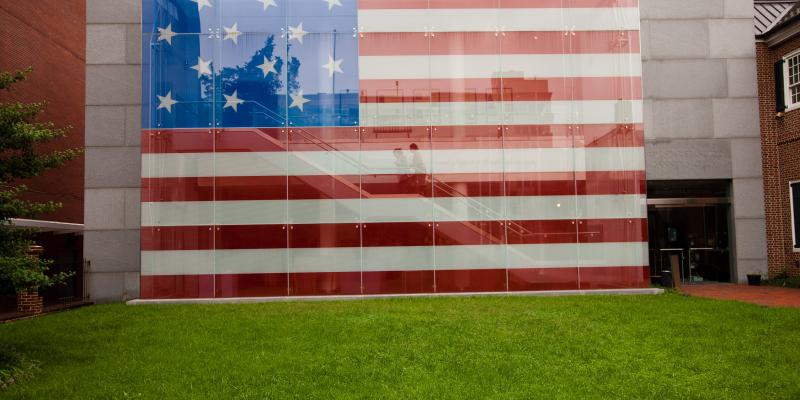 The Star-Spangled Banner Flag House in Baltimore, Maryland
Fort McHenry, Maryland - birthplace for America's National Anthem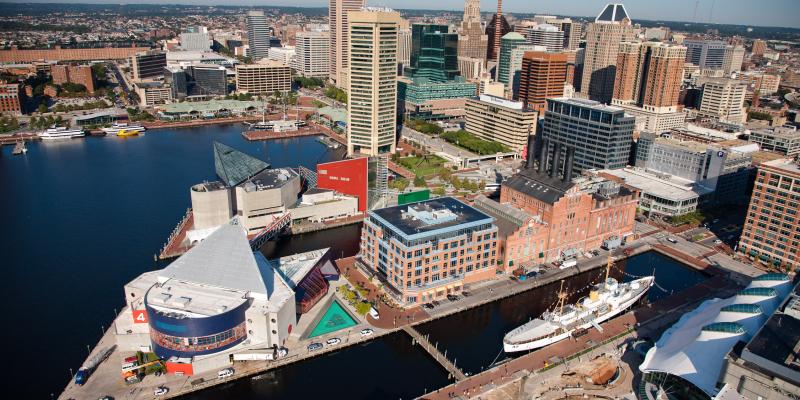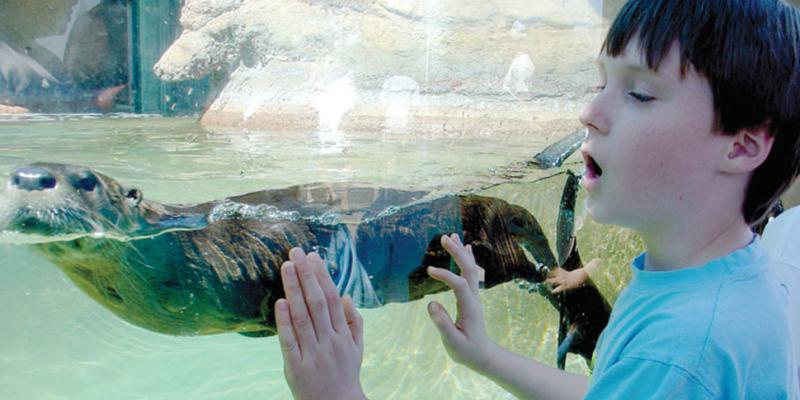 Calvert Marine Museum otter exhibit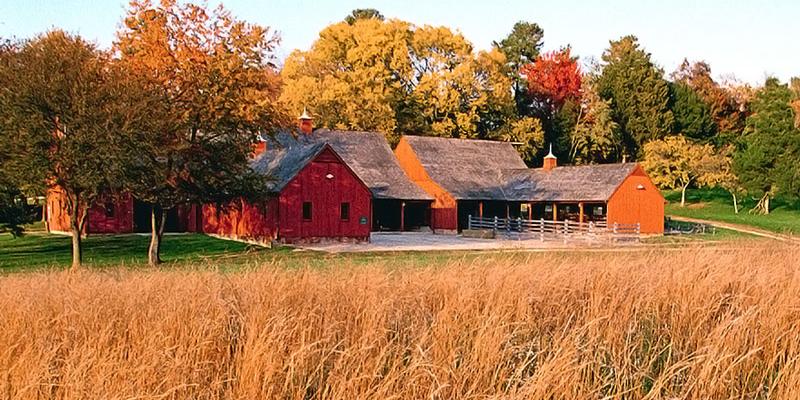 Star-Spangled Banner Byway
This scenic, 100-mile trail follows the Chesapeake Campaign of the War of 1812 as British troops made their way along the Chesapeake Bay, leading up to the fight in Baltimore made famous by Francis Scott Key's "Star-Spangled Banner."
Your 1st Day: Historic Sites Mingle with Nature & Culture
Calvert Marine Museum
Located in the fishing village of Solomons, the museum features war artefacts and traces troop movements as the Americans fought against a larger and more heavily armed British force.
Jefferson Patterson Park and Museum
This archaeology and history centre tells the story of two battles that occurred in June 1814, resulting in the near capture of the U.S. Navy's "Chesapeake Flotilla".
Battle Creek Cypress Swamp Sanctuary
Take a hike along a boardwalk for a closer observation of the region's unique environment.
Benedict
British troops chose this riverside town as a suitable landing spot for an invasion of Washington, DC.  Today Benedict is known for its fishing, sailing and seafood restaurants and its War of 1812 history. 
Mount Calvert Historical and Archaeological Park
British naval forces disembarked at Mount Calvert to join the Army in preparation of their attack on Washington, DC.  Today, treat yourself to a spectacular view of the Patuxent River and then enjoy a variety of recreational and cultural opportunities in nearby Upper Marlboro.
Your 2nd Day: Waterfront Fun on the Eastern Shore
St. Michaels
A day's diversion across the Chesapeake Bay Bridge to Maryland's Eastern Shore brings you to St. Michaels, known as "The Town that Fooled the British" ever since a summer night in 1813 when, to misdirect a British naval bombardment, residents supposedly extinguished their lights and hung lanterns in trees north of town.  Today, St. Michaels is a quaint waterfront village dotted with shops, restaurants and maritime attractions.
Your 3rd Day: A Monumental Fort: Where America's National Anthem Was Born
Bladensburg
Back on the Western Shore, a waterfront park in Bladensburg provides views of the narrow, Anacostia River Bridge that British forces crossed to attack American defences during the Battle of Bladensburg, 24 August 1814.
Riversdale House Museum
Following the Battle of Bladensburg, enslaved people from Riversdale helped to bury British and American troops killed during the battle. This Federal-period plantation home offers guided tours.
Baltimore and Fort McHenry National Monument
Site of the successful defense against a British fleet in the Battle of Baltimore on 12-14 September  1814, inspiring Sir Francis Scott Key to write "The Star-Spangled Banner".