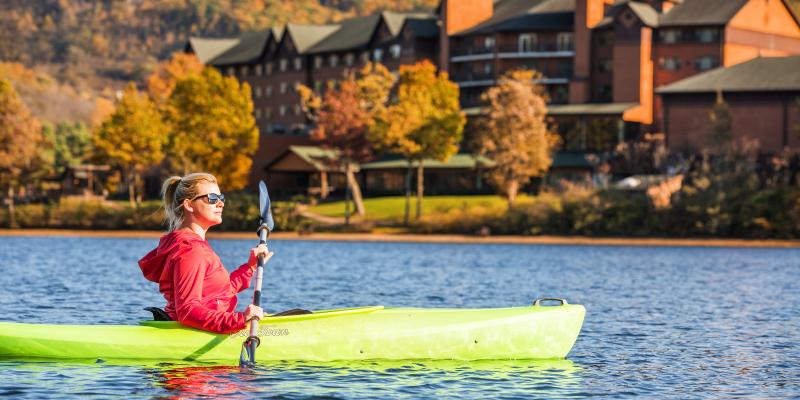 Rocky Gap State Park's brilliant autumn foliage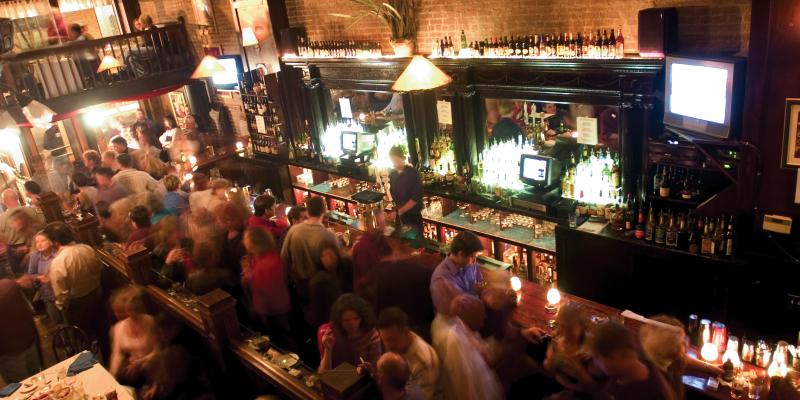 Visit Firestone's Culinary Tavern for vibrant dining in downtown Frederick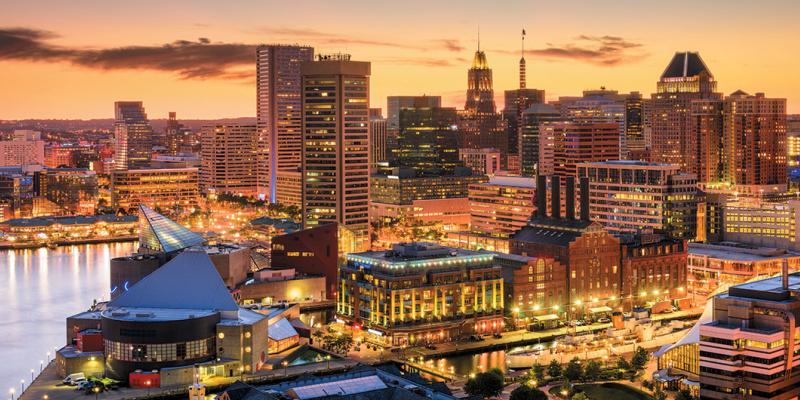 The beauty of Baltimore's Inner Harbor at sunset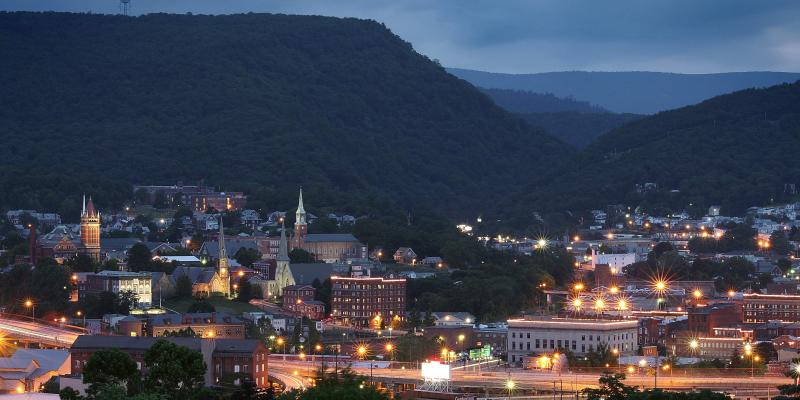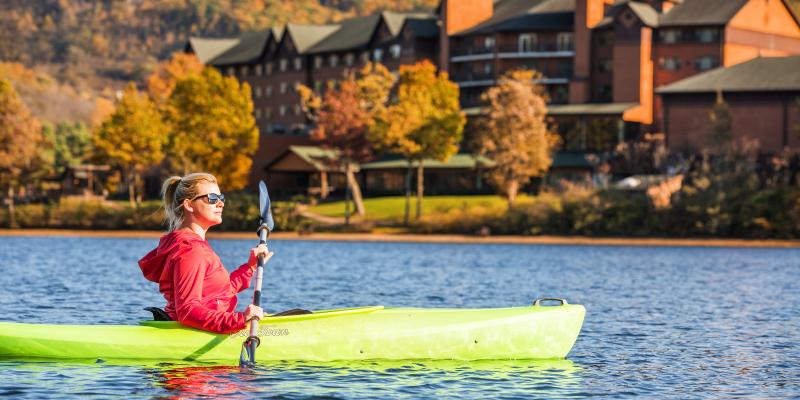 Rocky Gap State Park's brilliant autumn foliage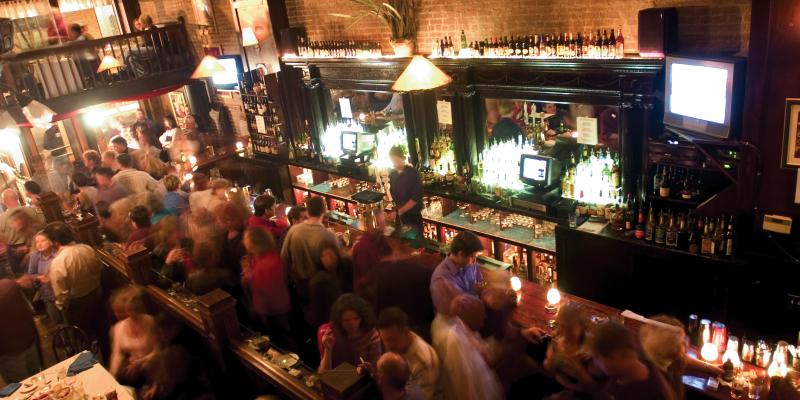 Visit Firestone's Culinary Tavern for vibrant dining in downtown Frederick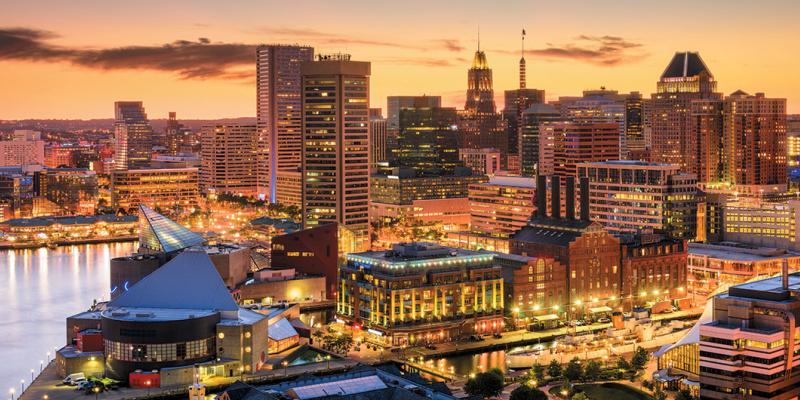 The beauty of Baltimore's Inner Harbor at sunset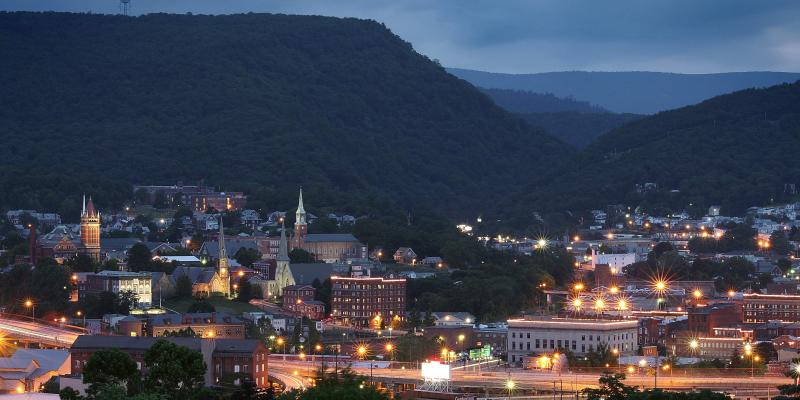 Maryland's Historic National Road
Enjoy the natural beauty of Maryland's Historic National Road as you follow this path through history.
Historic National Road is a designated All-American Road.

The most exceptional driving tours are scenic byways that have been designated All-American Roads by the Federal Highway Administration. These byways feature nationally significant archaeological, cultural, historic, natural, recreational, and scenic qualities that you will not find elsewhere in the United States.
The Historic National Road (also known as the National Pike) was America's first federally financed road building project. It served as the gateway for the early settlers and the American westward expansion. 
It is now one of America's National Scenic Byways, a scenic but less-often-traveled road. Experience it for yourself over two days, stopping to see highlights along the way.
Your 1st Day: Historic Bridges, Heritage Parks & Outdoor Fun
Casselman River Bridge State Park 
The Casselman Bridge was built in 1813 and at 80 feet was the longest single-span stone arch bridge of its time. Located near the bridge are historic buildings circa 1800 moved to the site from other locations in Western Maryland. The buildings have been restored and house the "Spruce Forest Artisan Village," the Penn Alps Restaurant and Gift Shop, and Stanton's Mill, a working grist mill.
LaVale Toll House  
Built between 1835 and 1836, the LaVale Toll House was constructed after the state took over ownership of its section of the road. It remains the only toll house still standing in Maryland.  
Rocky Gap State Park 
Located in Allegany County in Western Maryland, Rocky Gap State Park beckons guests eager to enjoy camping, hiking, fishing, canoeing, cycling, hunting and golfing. It encompasses over 3,000 acres of public land surrounded by rugged mountains and features the 243-acre Lake Habeeb.
Cumberland 
In 1806, Congress chose Cumberland as the starting point for the Cumberland Road, which eventually became part of the National Road. Be sure to visit Canal Place, which offers canal-boat replica tours, scenic rail excursions from the Western Maryland Scenic Railroad, shops, galleries, festivals, hiking, biking and the Cumberland Visitor Center.
Frederick 
Settled in 1745, Frederick's 50-block historic district is home to more than 25 museums and historic sites.
Your 2nd Day: Antiques Capital & Historic Cities
New Market 
A colonial rest stop founded in 1793. During the heyday of the National Pike, New Market was a popular stopover for travellers. Today it's known as the antiques capital of Maryland.
Ellicott City 
The three Ellicott brothers operated two flour mills on the Patapsco River. As a result of the network of roads the Ellicott brothers either built or financed, Ellicott City became the largest flour milling centre in the colonies. Visitors to Ellicott City are intrigued by its pre-Revolutionary War history, narrow streets, brick and stone buildings, and granite cliffs.
Baltimore 
The National Road begins and ends at the Port of Baltimore, located on Baltimore's Inner Harbor. While there, take a cruise, visit the National Aquarium, take in a museum, shop in style and dine to your heart's content. (Maryland is known for its blue crab.)
If you're interested in taking in an American sport, check out a Baltimore Orioles baseball game or Baltimore Ravens American football game at Camden Yards.
For more ideas on visiting in autumn, check out the top fall experiences that await!
For more itineraries and information on travelling in the Capital Region, view our latest Holiday Guide online.