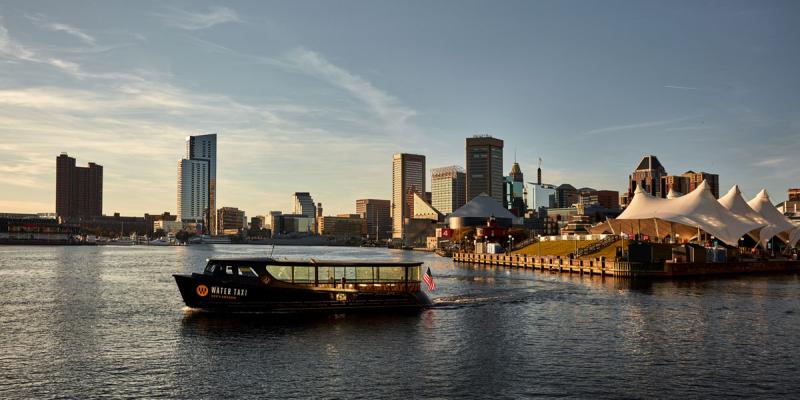 Inner Harbor and the Baltimore, Maryland Skyline (credit: Jason Varney)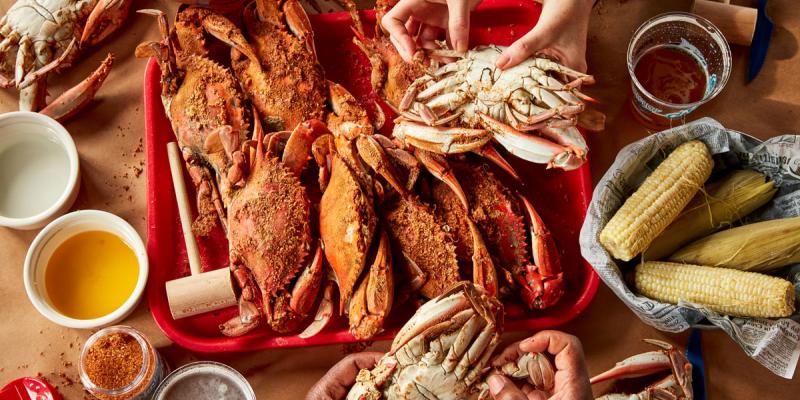 Baltimore's culinary scene features fresh crab and seafood (credit: Jason Varney)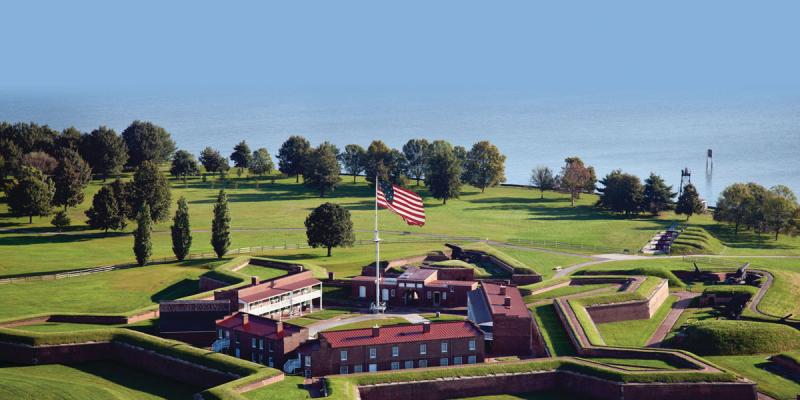 Fort McHenry National Monument and Historic Shrine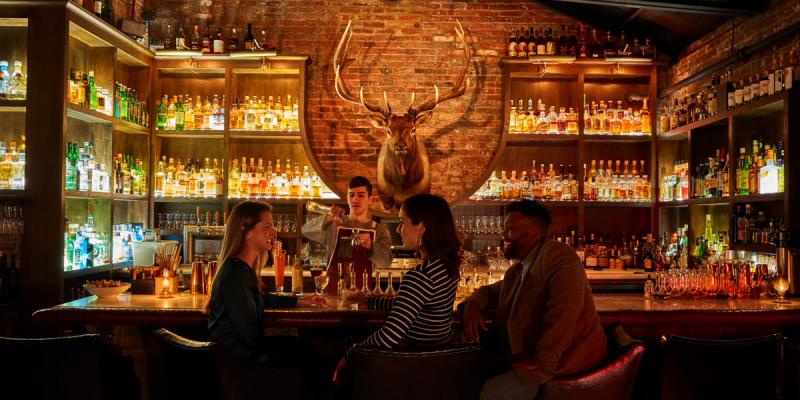 The Elk Room, a 1920s speakeasy-inspired bar located in Baltimore (credit: Jason Varney)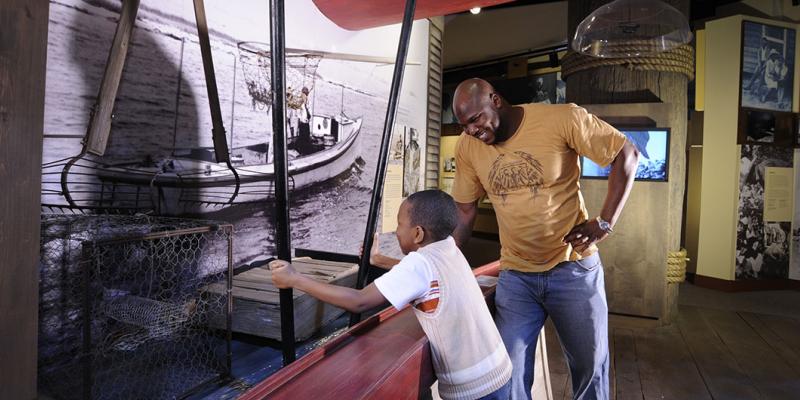 African American history on display at the Reginald F. Lewis Museum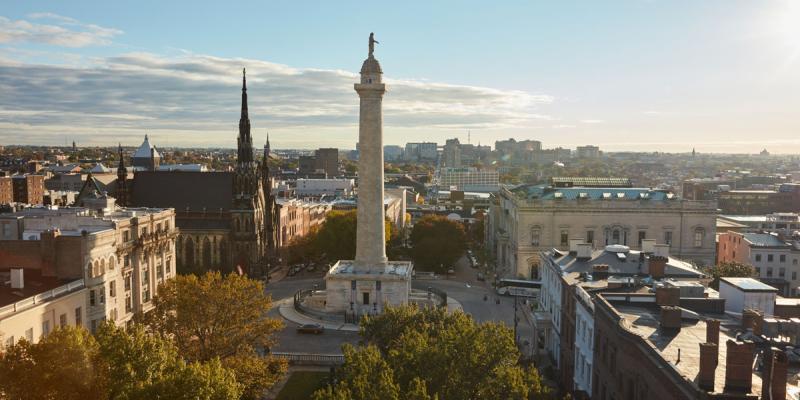 Baltimore's Washington Monument in the historic Mount Vernon neighbourhood (credit: Jason Varney)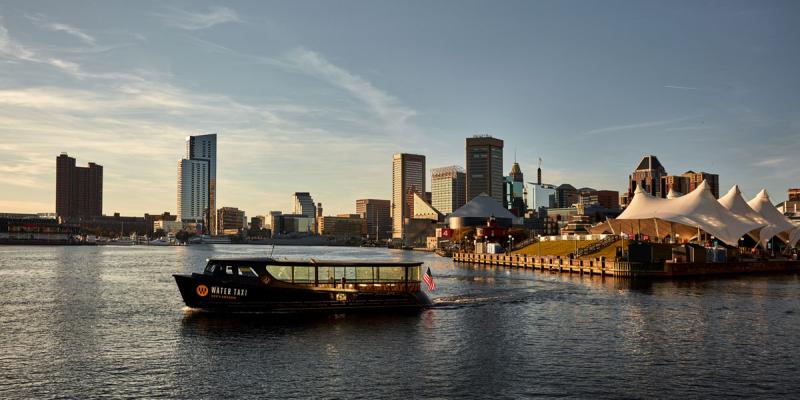 Inner Harbor and the Baltimore, Maryland Skyline (credit: Jason Varney)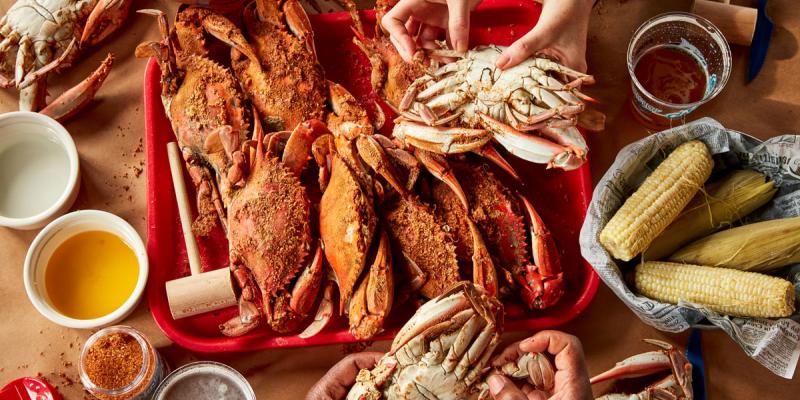 Baltimore's culinary scene features fresh crab and seafood (credit: Jason Varney)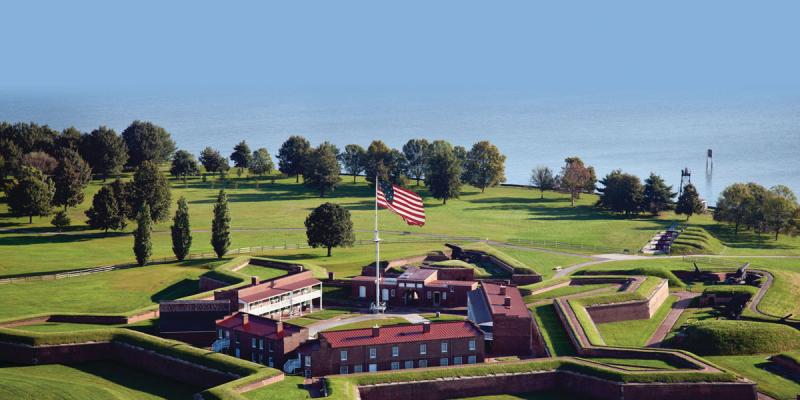 Fort McHenry National Monument and Historic Shrine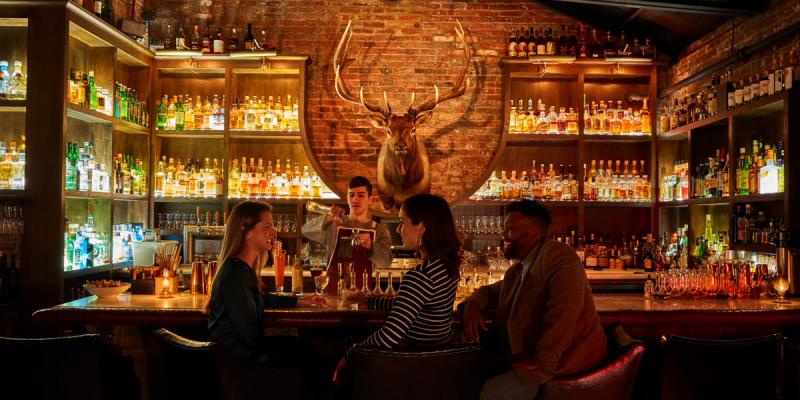 The Elk Room, a 1920s speakeasy-inspired bar located in Baltimore (credit: Jason Varney)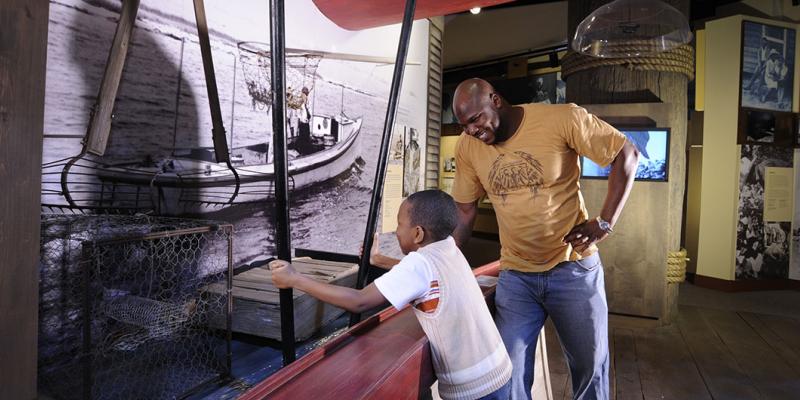 African American history on display at the Reginald F. Lewis Museum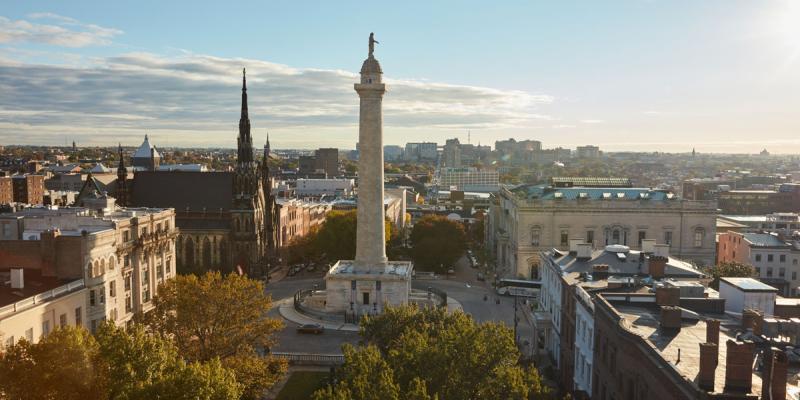 Baltimore's Washington Monument in the historic Mount Vernon neighbourhood (credit: Jason Varney)
Experience the Charms of Baltimore, Maryland, USA
Get to know Charm City — a nickname Baltimore has no trouble living up to.
With a reputation as one of the coolest cities on the East Coast, Baltimore is brimming with art, culture, history and cuisine that make it obvious why it's nicknamed "Charm City." Situated in the heart of the mid-Atlantic, Baltimore is easy to get to, and its more than 200 vibrant neighbourhoods are easy to explore. And trust us, you'll want to explore them all. In Baltimore, nothing is off limits. From quaint bed and breakfasts to luxury hotels, five-star restaurants to historically preserved markets, and world-class attractions to niche museums, Baltimore invites you to experience all it has to offer.
Baltimore/Washington International Airport is just 15 minutes from downtown and offers 11 daily international flights. The city is about an hour's drive from Washington, D.C., two hours from Philadelphia and four from New York City, making it the perfect place to begin your holiday in the states
Explore the Waterfront
Baltimore's Inner Harbor is the bustling heart of Charm City, lined with museums, historic ships, restaurants and family-friendly activities. Here you'll find the world-famous National Aquarium, home to 20,000-plus aquatic animals, including green moray eels, sandbar sharks and moon jellyfish. And with loads of hands-on exhibits and experiments, the Maryland Science Center and Port Discovery Children's Museum are must-dos for kids and kids at heart.
Climb aboard one of the historic ships docked at the piers to travel through the city's rich maritime history and see what it was like to live at sea in the 19th century. Then, take a kayak tour or sunset cruise, or navigate the harbour in a paddle boat shaped like Chessie, Baltimore's version of the Loch Ness monster. 
Discover Charm City's Artistic Side
Fuelled by a large population of creatives, the city's neighbourhoods are home to one-of-a-kind arts and cultural scenes that are sure to inspire. Learn the process of printmaking, paper cutting, glass blowing and pottery throwing from makers eager to share their techniques. Or, shop for Baltimore souvenirs and treasures crafted by local artisans. 
Explore the works of classic figures like Monet and Matisse, as well as contemporary visionaries like John Waters, at the Walters Art Museum and the Baltimore Museum of Art, both of which are free to enter. The American Visionary Art Museum in Federal Hill is a one-of-a-kind home to works by a range of self-taught artists including farmers, mathematicians and people with mental illnesses. You can also take a self-guided tour of public murals in arts and entertainment districts like Station North, Highlandtown and Bromo, or visit one of the city's many art galleries. 
Savour Creative Cuisine in Eclectic Settings
The city's culinary scene has exploded with imaginative eateries. Come taste for yourself why Baltimore was named one of "The Top 10 U.S. Cities for Food Lovers" and touted by Zagat as one of the most exciting food cities in America.
Baltimore's historic markets are getting new life thanks to recent renovations that preserve their old-world charm. The world's oldest public market, Lexington Market, is open six days a week. In 2022, they unveiled a new building that highlights long-time favourites like Faidley's Seafood (try the fist-sized crab cake) alongside fresh local delicacies. The 230-year-old Broadway Market in historic Fell's Point serves treats ranging from ice cream to traditional Polish fare. And Federal Hill's Cross Street Market, less than a mile (1.5 km) from Camden Yards, is great for a pre-game meal.
Modern food halls built in former industrial spaces are also taking over. Mount Vernon Marketplace serves everything from steamy dumplings to innovative burgers. Meanwhile, Remington's R. House hosts a rotating pop-up restaurant and dishes out fried chicken sandwiches, tacos and more. 
Sip Your Way Across the City
The Baltimore craft beer scene is making a splash in breweries large and small, taprooms and even sports bars. Local favourites include Union Craft Brewing, Pratt Street Ale House and Diamondback Brewing Co.
Just a hop and a skip from the city centre, you'll find the Guinness Open Gate Brewery and Barrel House. Sister to the Dublin brewery, the location is the first on American soil in more than 60 years. Look for experimental draughts that combine Guinness tradition with American ingenuity and a spectrum of dishes inspired by the flavours of both Baltimore and Ireland. Tours of the brewery are available by appointment, with a fee if you want to take part in a tasting afterwards. 
Whiskey more your thing? Experience Sagamore Spirit Distillery located in the Port Covington neighborhood. Learn how Maryland's signature rye whiskey is expertly crafted through a campus tour and guided tasting experience.
Immerse Yourself in History
Baltimore's history is America's history, and there's no place more American than the birthplace of our national anthem. Fort McHenry is the site of the Battle of Baltimore, which inspired Francis Scott Key to write the "Star-Spangled Banner." Visit the historic and scenic site to relive the events leading up to that moment, see battle re-enactments and maybe even help raise the flag!
Explore the lives of Maryland African Americans dating back to the 18th century at the Reginald F. Lewis Museum with a permanent collection of more than 10,000 objects and temporary special exhibitions. Then head to the Frederick Douglass-Isaac Myers Maritime Park Museum in Fell's Point to discover the history of the first African American-owned shipyard in the country.
Learn More About Baltimore
Find more ideas for things to do based on your interests.