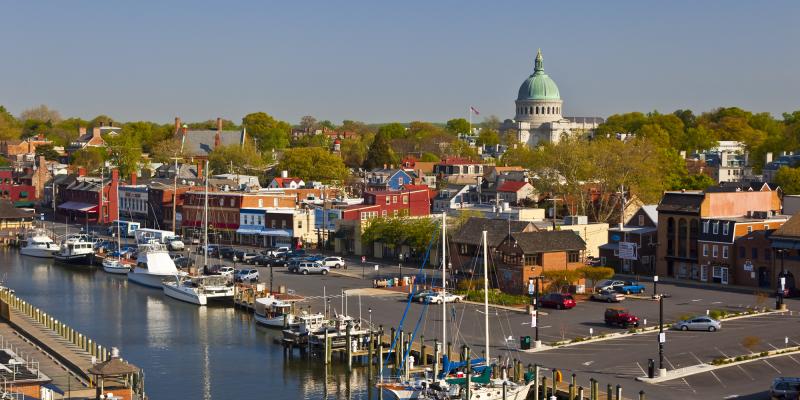 Historic Annapolis, Maryland waterfront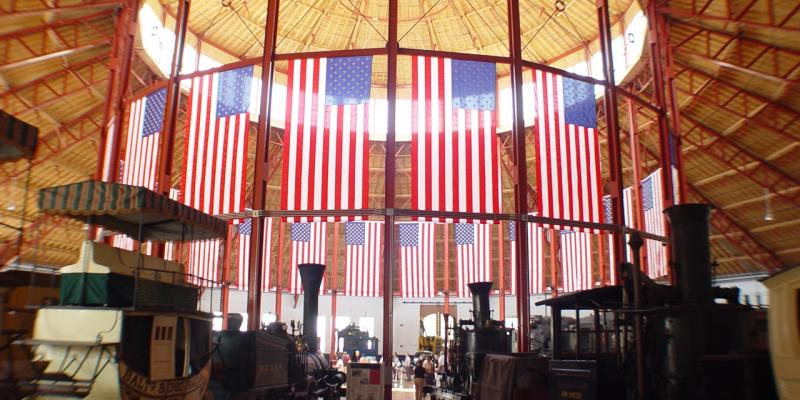 Baltimore, Maryland's B & O Railroad Museum - home to one of the world's most comprehensive American railroad collections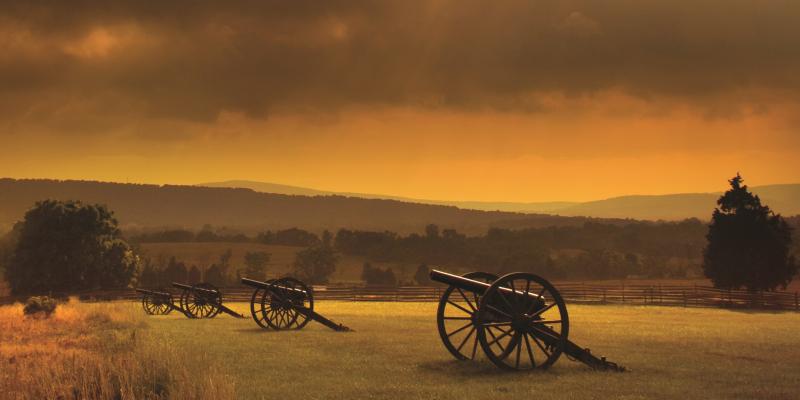 Antietam National Battlefield in Sharpsburg, MD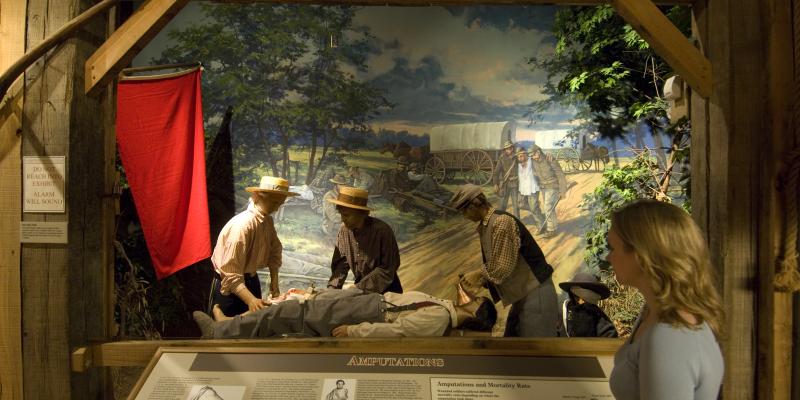 National Museum of Civil War Medicine in Frederick, Maryland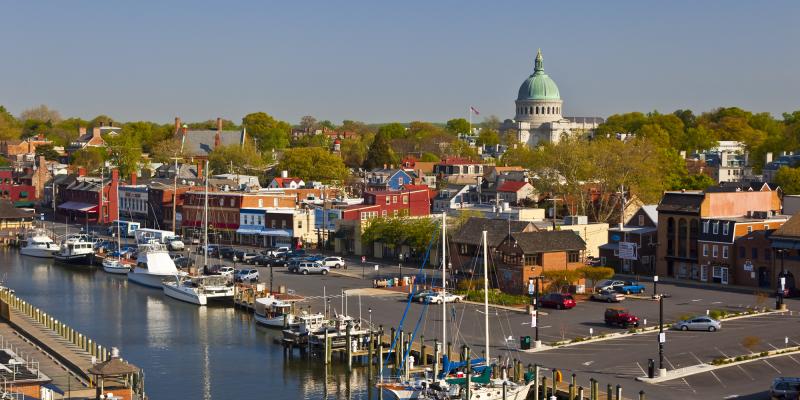 Historic Annapolis, Maryland waterfront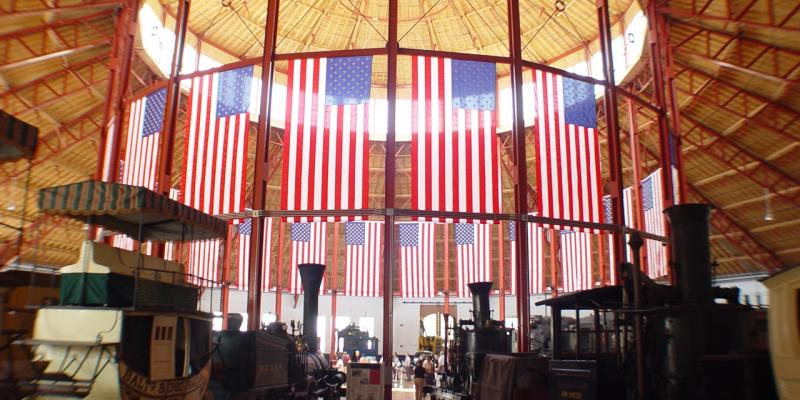 Baltimore, Maryland's B & O Railroad Museum - home to one of the world's most comprehensive American railroad collections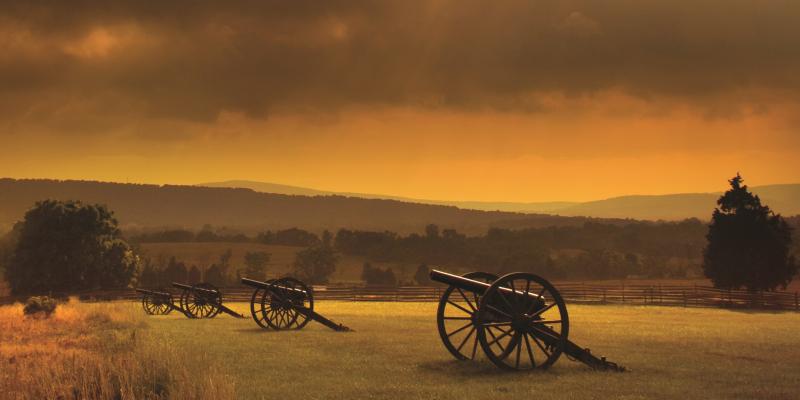 Antietam National Battlefield in Sharpsburg, MD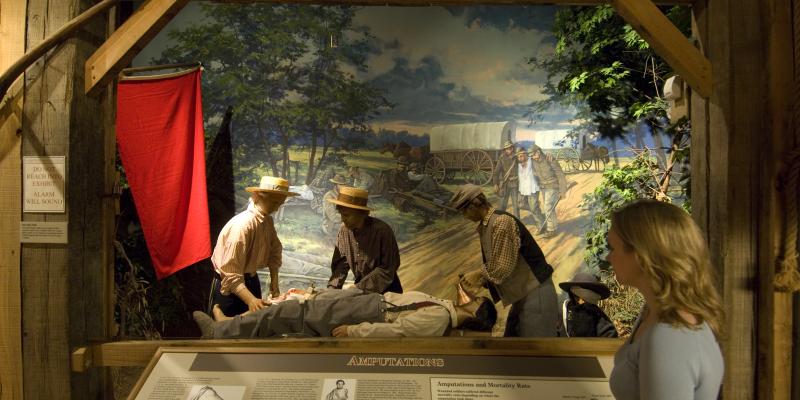 National Museum of Civil War Medicine in Frederick, Maryland
Maryland History
History lovers will be thrilled with the ample things to do in Maryland, from the Historic National Road and museums to Civil War battlefields and beyond. 
The Historic National Road
Perhaps the easiest way to appreciate Maryland's history is to drive along the Historic National Road. Stretching from Baltimore to Keyser's Ridge, this scenic byway traverses destinations such as Baltimore's B&O Railroad Museum and the C&O Canal Visitor Center in Cumberland, the town which also served as George Washington's headquarters during the French and Indian War.
Along your drive, be sure to stop off in Frederick County, where many different chapters of local history converge. Visit the grave of Star Spangled Banner composer Francis Scott Key, or rifle through the past in one of the area's many antique shops.
Civil War History in Maryland
Civil War enthusiasts can glean insight into the nation's past Monocacy National Battlefield and the National Museum of Civil War Medicine. For more "War Between the States" history, head to Antietam, where 23,000 soldiers were killed or wounded on September 17, 1862, the largest loss of life on any single day in American military history.
Maryland's Museums
Maryland's revolutionary narrative can be further explored at numerous museums throughout the state. Delve into African American heritage at the Banneker-Douglass Museum in Annapolis, which is also home to the Annapolis Maritime Museum. In Baltimore, visit the Edgar Allan Poe House and Museum, once home to the famously macabre poet. Or, tour the National Great Blacks in Wax Museum — the country's first wax-statue gallery dedicated solely to the history and culture of African Americans, with more than 150 life-size figures.