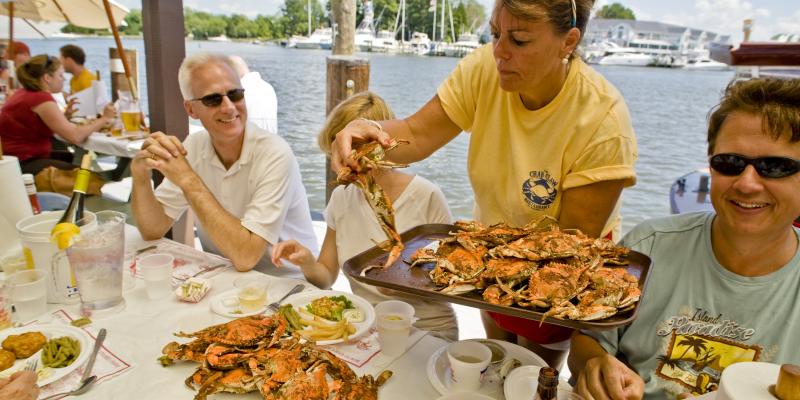 Feast on crabs at the waterfront Crab Claw Restaurant in St. Michaels
Hagerstown Premium Outlets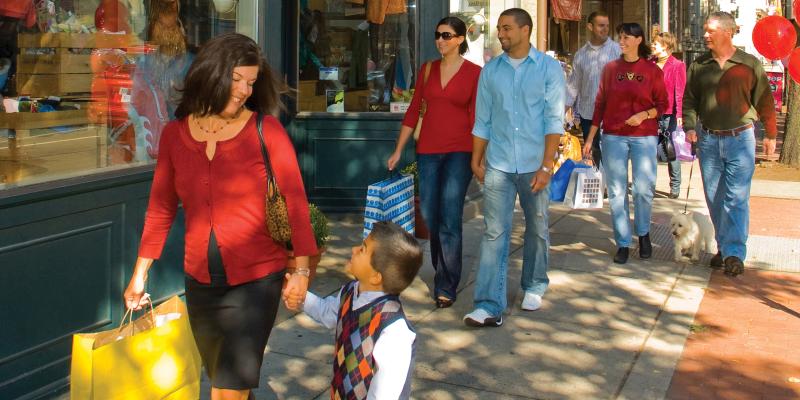 Downtown Frederick shopping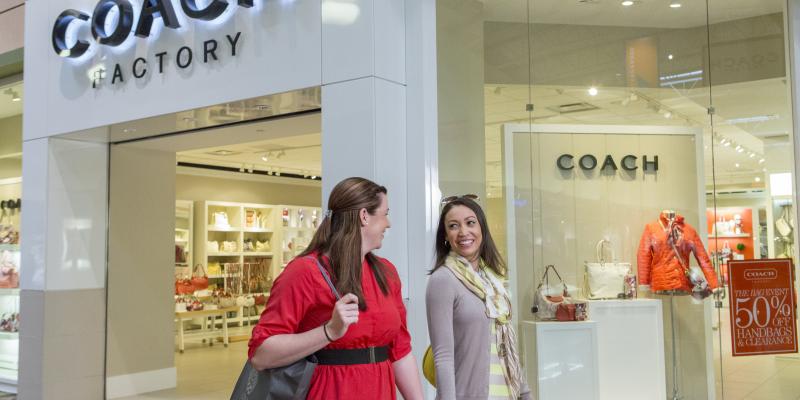 Shopping at Arundel Mills Mall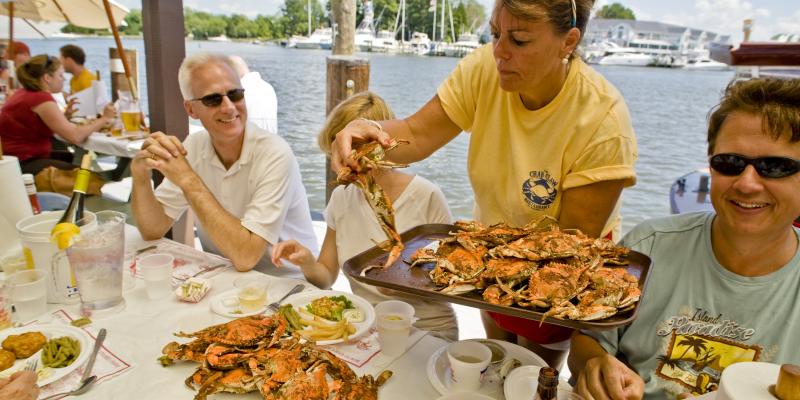 Feast on crabs at the waterfront Crab Claw Restaurant in St. Michaels
Hagerstown Premium Outlets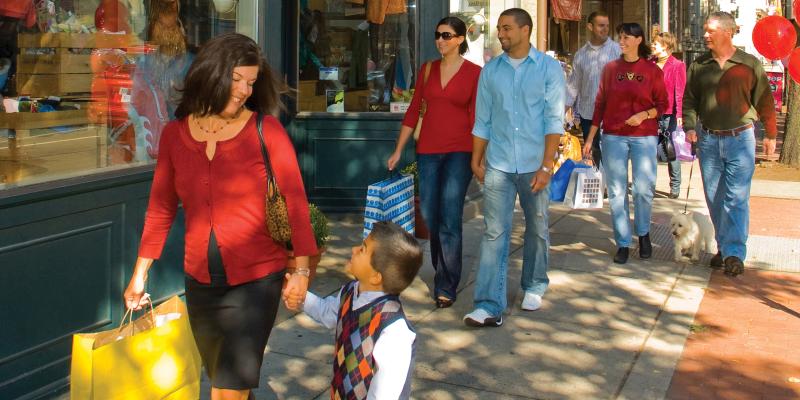 Downtown Frederick shopping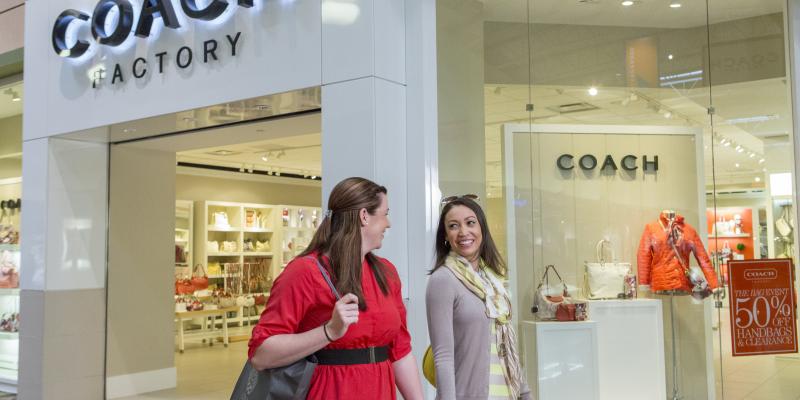 Shopping at Arundel Mills Mall
Where to Go Shopping & Dining in Maryland
Antique shops, designer outlets, gallerias and charming boutiques — Maryland shopping options run the gamut. Shop until you drop, then relax and recharge with delicious regional fare.
Maryland Shopping
From famous name-brand stores to locally owned antique shops, Maryland offers plenty of shopping options.
With its abundance of quaint, historic towns, Maryland has given rise to a thriving antiques culture. Dig through the past at tiny, mom-and-pop shops or browse many dealers at once at the Emmitsburg Antique Mall or Beaver Creek Antiques Market. For a broad introduction to antiquing, visit the town of New Market in Frederick County, known as the Antiques Capital of Maryland.
Of course, not all local shopping is steeped in the past. Explore current fashions and finery at any number of Maryland shopping malls, including Annapolis Harbor Center and Baltimore's The Gallery at Harborplace. The Harborplace is a major destination within Baltimore's famous Inner Harbor, and will delight fashion seekers with more than 100 different stores.
Maryland Dining
As Maryland hugs the shores of the Chesapeake Bay and is bordered by the Atlantic Ocean, it's no surprise the state's culinary scene centres around fresh, local seafood.
The traditional Maryland meal is called a crab feast, and consists of corn on the cob, hushpuppies and dozens of boiled hard-shell crabs flavoured with a unique seasoning blend called Old Bay. This type of crab requires a bit of finesse to open; learn how to eat like a local using a mallet, cracker and your bare hands.
For a simpler, yet equally delicious treat, sample a succulent Maryland crab cake — a regional speciality famous throughout the country. Restaurants throughout the state serve different interpretations of the dish, and resident favourites include Pappas Restaurant in Cockeysville, Crabcake Factory USA in Ocean City and Box Hill Pizzeria in Abingon.
Still hungry? Soft-shell crabs, typically served lightly fried, are another Maryland delicacy. They're in season from April to mid-September, when you can expect to see them highlighted as a special on many menus, including those at Woody's Crab House in North East, Conrad's Seafood in Perry Hall and Cantler's Riverside Inn in Annapolis.
Don't stop there! Explore shopping and dining throughout the Capital Region, and check out these top shopping spots!