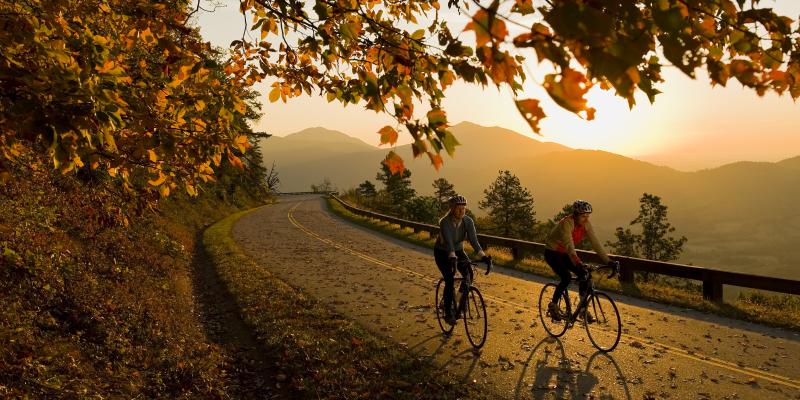 Cyclists enjoying the scenic Blue Ridge Mountains, Virginia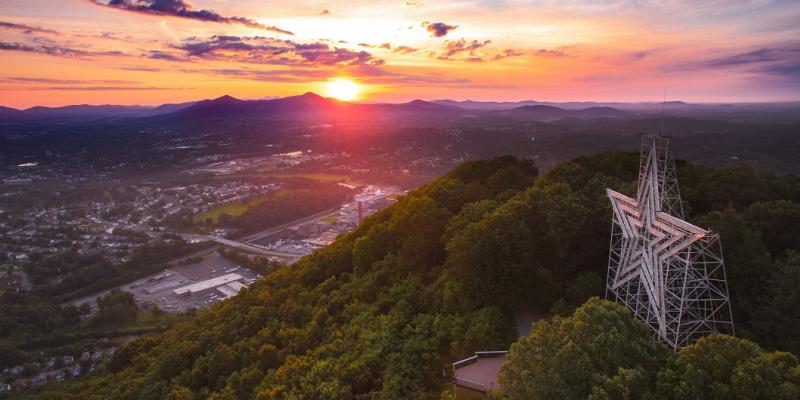 Roanoke, in Virginia's Blue Ridge Mountains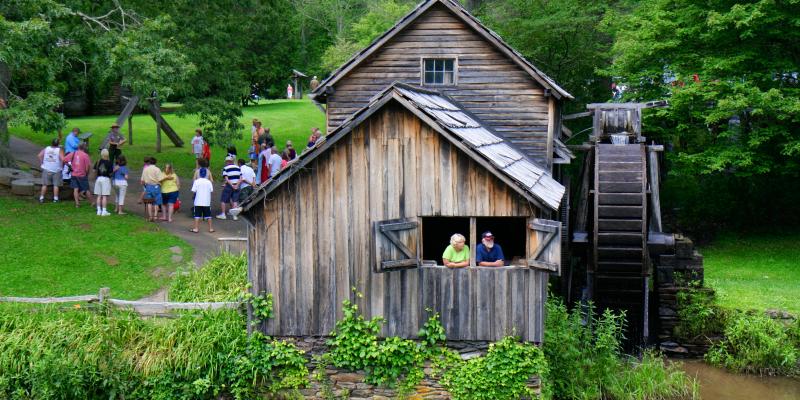 Mabry Mill along the Blue Ridge Parkway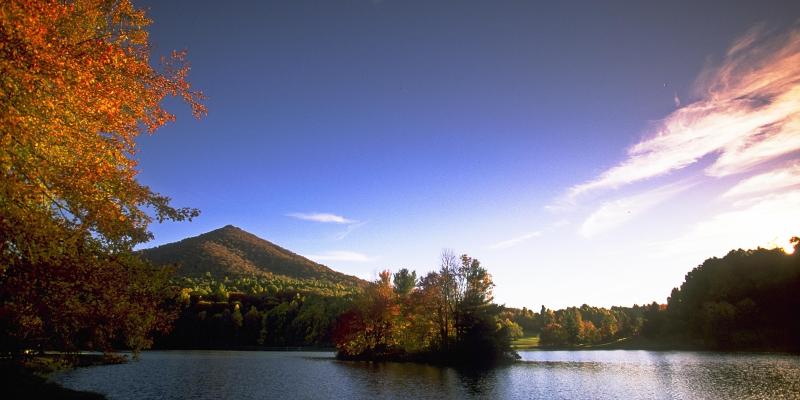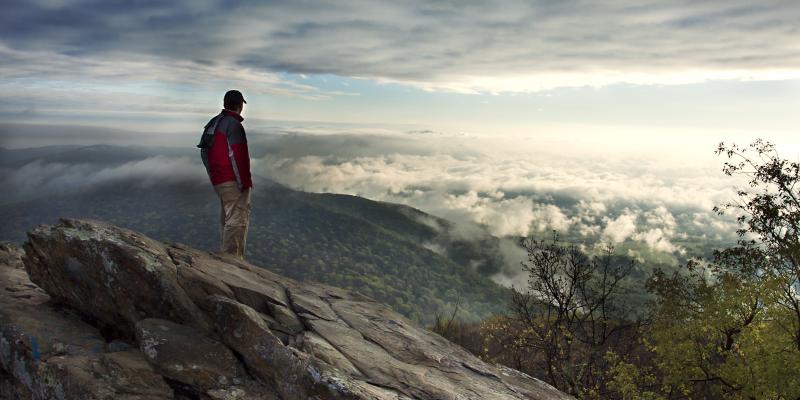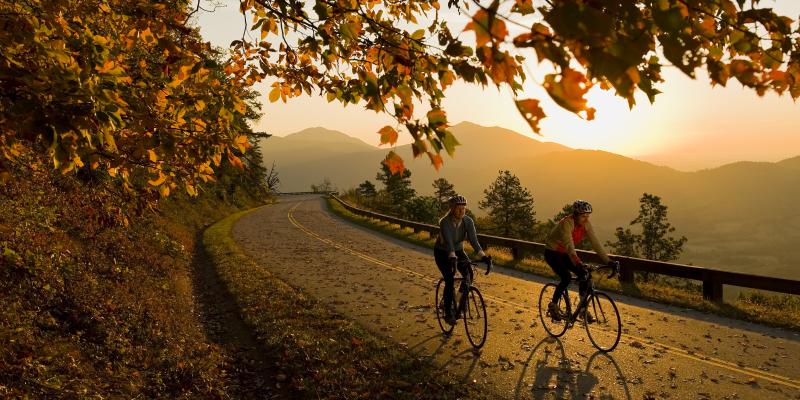 Cyclists enjoying the scenic Blue Ridge Mountains, Virginia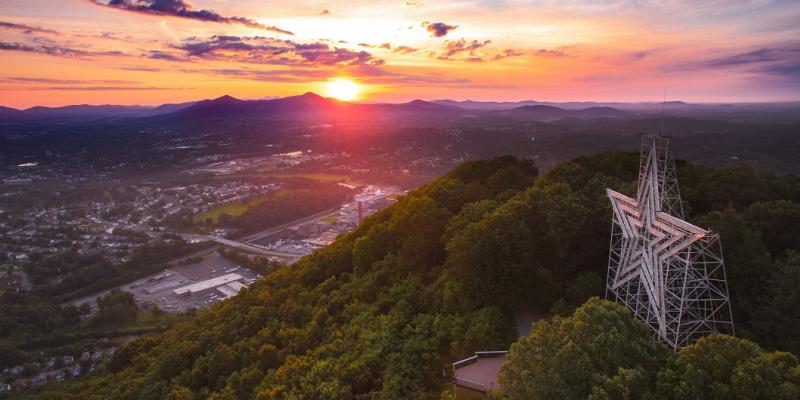 Roanoke, in Virginia's Blue Ridge Mountains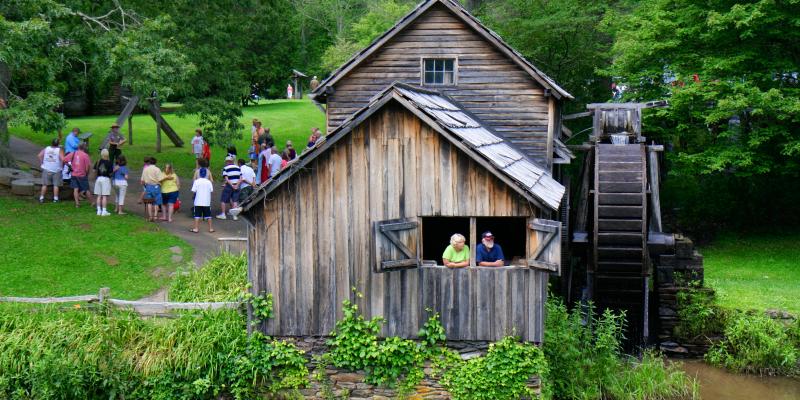 Mabry Mill along the Blue Ridge Parkway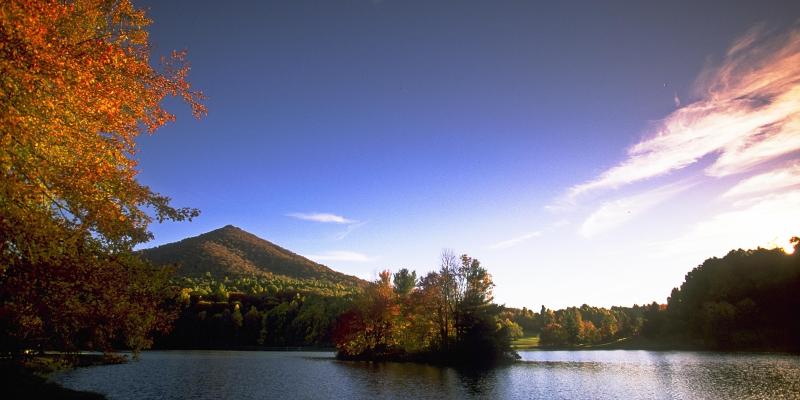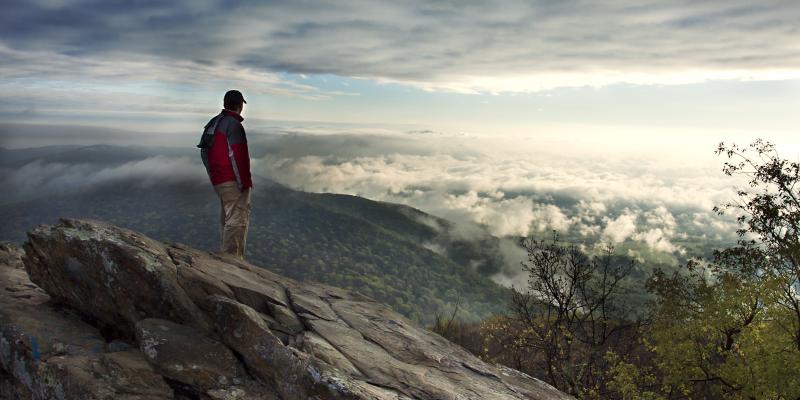 Blue Ridge Parkway
In the Blue Ridge Mountains of Virginia, discover outstanding scenery and fun recreational opportunities along the Blue Ridge Parkway, known as "America's Favourite Drive".
 
 
 

Blue Ridge Parkway is a designated All-American Road.

The most exceptional driving tours are scenic byways that have been designated All-American Roads by the Federal Highway Administration. These byways feature nationally significant archaeological, cultural, historic, natural, recreational, and scenic qualities that you will not find elsewhere in the United States.

 
Your 1st Day
Celebrate the music and musicians of the Blue Ridge. Listen to old time and traditional mountain music, along with their many contemporary variations, during summer concerts.
Glimpse early pioneer life as you visit one of the most photographed places in the US. Meander the paved path leading to the water-powered gristmill; visit the restored sawmill, woodworking shop, and blacksmith shop. Observe demonstrations and listen to live bluegrass.
This strenuous and rugged trail plunges three miles into the gorge then ascends seven miles back out on the return trail. Entire loop is 10.8 miles; elevations range from 1,700 to 3,572 ft.
Picnic then enjoy the moderate 2.6 mile hike around the picnic area through deep forests with views of cascading streams, bluffs and a circa 19th century Trail Cabin, representing the isolation of mountain residents.
Your 2nd Day
Discover railroad heritage, take in the arts and culture, shop, eat and enjoy the wealth of outdoor recreation in the heart of the Blue Ridge mountains. Top attractions include:
Taubman Museum of Art
Science Museum of Western Virginia
The Historic City Market
O Winston Link Museum
Your 3rd Day
Boasting interpretative programs, wildlife exhibits, walking trails, self-guided wildflower walks, picnic areas, campground, restaurant, lodge and even a winery featuring fruit wines and blends reminiscent of "grandma's wines".
In 1831 Cyrus McCormick invented the first mechanized reaper that revolutionized the world of agriculture and sparked the industrial revolution.
Crabtree Falls is the highest vertical-drop cascading waterfall east of the Mississippi River and is made up of a series of five major cascades that fall a total distance of 1,200 feet.
Indulge in swimming, camping, picnicking, hiking and fishing.
See Appalachian farm buildings of the 19th century at the Mountain Farm Exhibit. Witness living history demonstrations and view exhibits on housing, community, transportation and entertainment in the region.
Fall is a great time to enjoy this trip and others in the Capital Region. Check out this list of top fall experiences to enjoy!