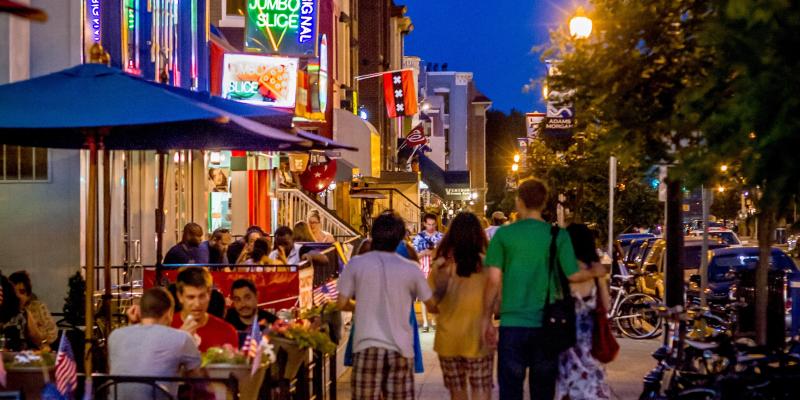 An evening in Adams Morgan, Washington, DC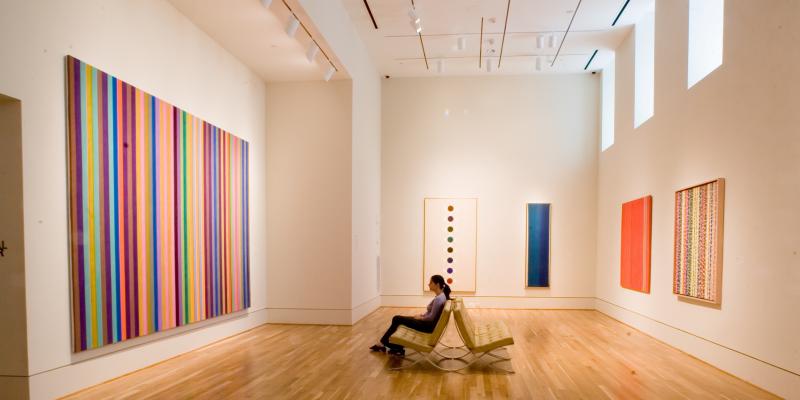 The Phillips Collection in DC's Dupont Circle neighbourhood (Photo © Robert Lautman)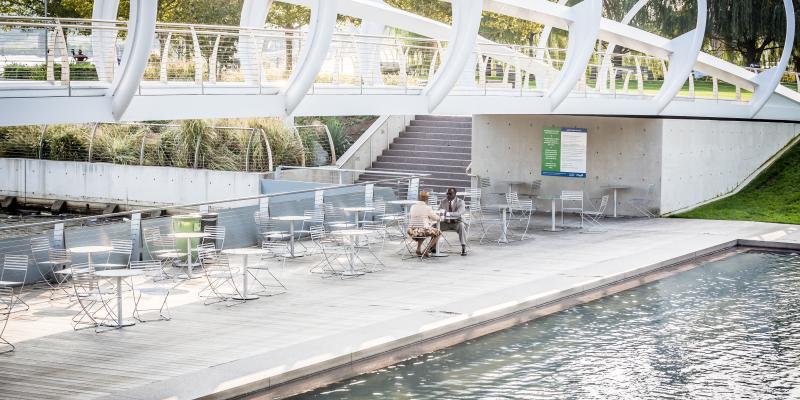 Yards Park in the Capitol Riverfront neighbourhood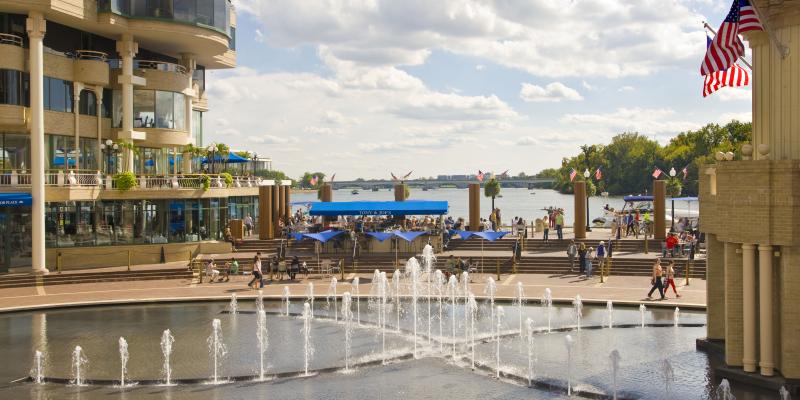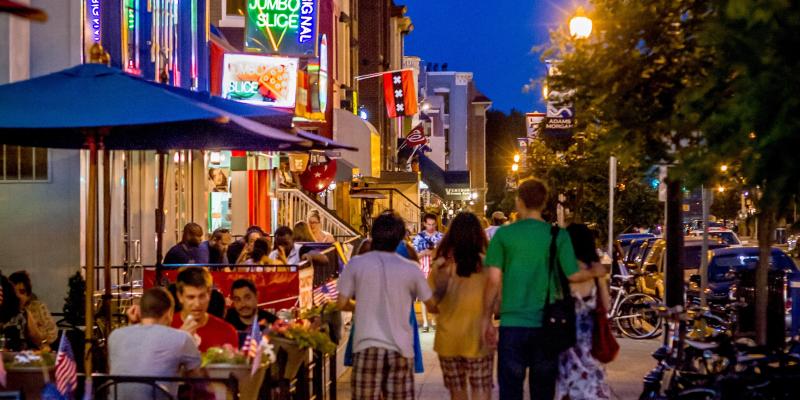 An evening in Adams Morgan, Washington, DC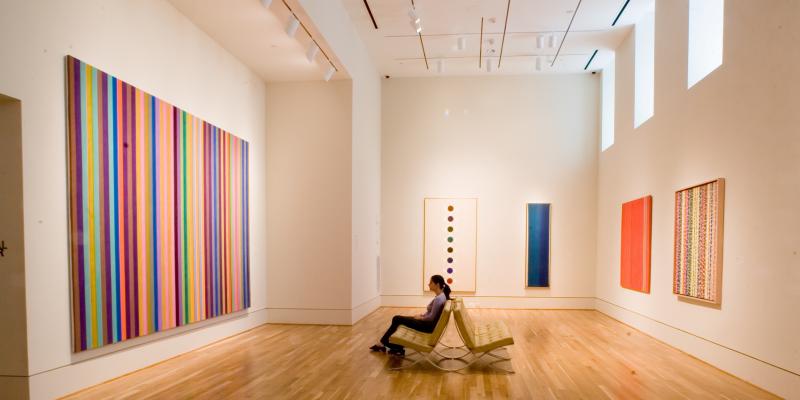 The Phillips Collection in DC's Dupont Circle neighbourhood (Photo © Robert Lautman)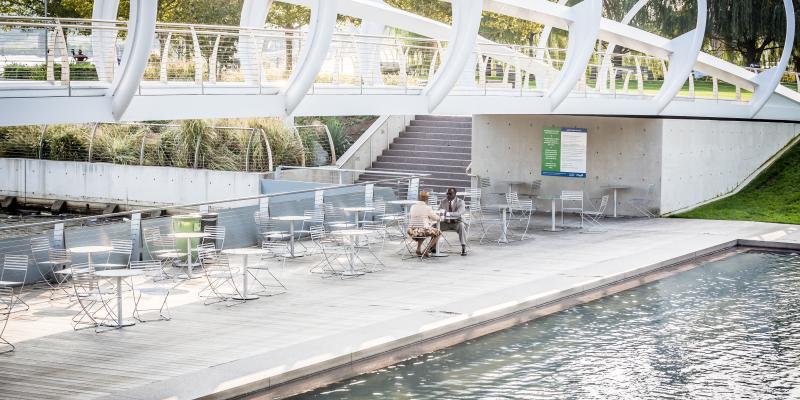 Yards Park in the Capitol Riverfront neighbourhood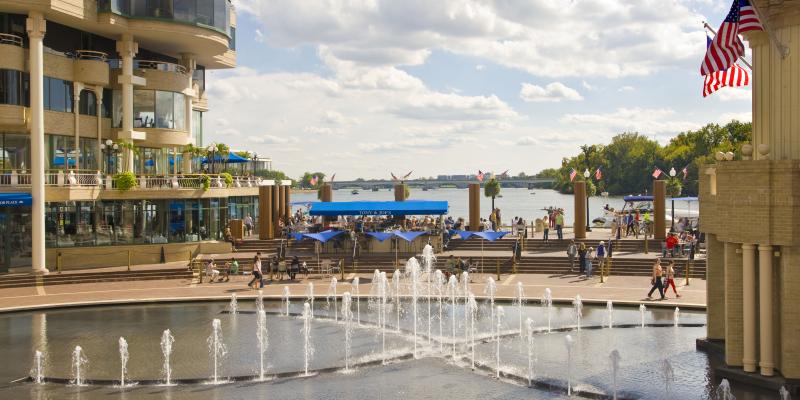 Washington, DC Itinerary: 4 Days
Spend four days in America's capital city and discover Washington, DC through its neighbourhoods.
The heart and soul of a destination can best be experienced in its neighbourhoods, and this is especially true of Washington, DC. Follow our four-day itinerary by diving deep into the city's roots.
Day 1: Logan Circle, U Street and Adams Morgan
Begin your day with a jog or cycling expedition around Washington's scenic monuments and memorials. Try the Mount Vernon or Capital Crescent Trails. Refuel with coffee or tea and a pastry or sandwich at a neighbourhood cafe.
Spend your day shopping for funky home furnishings and vintage clothing in the Logan Circle / U Street neighborhood. Indulge in a chocolate milkshake and chili half-smoke at local hotspot Ben's Chili Bowl on U Street.
As evening approaches, enjoy a cocktail and catch a live jazz show on U Street, or head to Adams Morgan, where you'll find an endless variety of cuisines from around the globe: Ethiopian, Vietnamese, Latin American ... take your pick. Live blues music pours out of Madam's Organ and salsa dancing beckons at Havana Village.
Day 2: Georgetown and Dupont Circle
Historic, hip Georgetown is where JFK proposed to Jackie (in Billy Martin's Tavern). Come and see for yourself that the romance is still alive. Here you'll find beautiful architecture and casual bistros and cafes, most situated on and around M Street and Wisconsin Avenue. Shop clothing and jewelry by local designers, rising names in fashion and international retailers in upscale boutiques. If you're feeling adventurous, head to the Georgetown Waterfront. Rent a kayak or canoe for a view of the city from the Potomac River, or hop on a bike and travel the scenic C&O Canal Towpath.
In the afternoon, venture over to Dupont Circle and explore a fascinating collection of art galleries and book shops. Take in an exhibition at The Phillips Collection, the nation's original modern art museum, home to some of the world's most prized paintings by Cezanne, Renoir and other noted artists.
When you're ready for dinner, try the popcorn shrimp and fried clams at Hank's Oyster Bar, or grab a bite and choose from the 500 bottled beers from around the world at Bier Baron.
Day 3: Anacostia, Penn Quarter and Capitol Hill
Start your day in Anacostia, where you can explore DC's African-American heritage at the Anacostia Community Museum, tour the Frederick Douglass House at Cedar Hill and take advantage of a spectacular view of the DC skyline. As you cross the Anacostia River and return to downtown DC, stop at the Southwest Waterfront to lunch on seafood delicacies fresh from the Chesapeake Bay, like oysters or steamed crabs at the boisterous Maine Avenue Fish Market.
In the afternoon, explore the museums of Penn Quarter, DC's newly revitalized downtown district.
Wander over to pedestrian-friendly Barracks Row along 8th Street and Pennsylvania Avenue SE on Capitol Hill. New restaurants, specialty shops and boutiques are constantly opening, bringing new life to one of Washington's oldest commercial centers. On the weekend, browse the arts, crafts and antiques for sale at nearby Eastern Market.
Enjoy a pre-theatre dinner, then take in a show at the edgy Woolly Mammoth Theatre, the unconventional Studio Theatre or the classical Shakespeare Theatre.
Day 4: Southwest/Waterfront
Although this waterside neighbourhood is the smallest in DC, it is not to be overlooked. Visit Wheat Row, home to some of the most historic homes in DC; the Benjamin Banneker memorial to the African-American astronomer who played an integral role in DC's design; or the new Washington Nationals Ballpark to take in a baseball game.
Hop on board a sightseeing cruise for an unforgettable view of the monuments from the water. Honour the men who died on the doomed Titanic at one of DC's most unusual memorials.