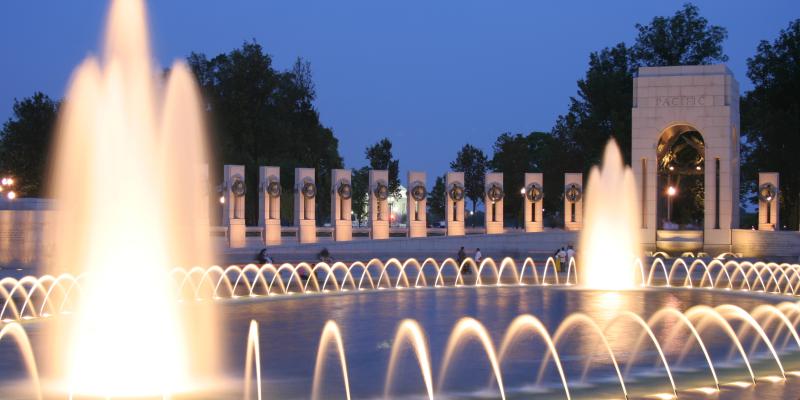 World War II Memorial at night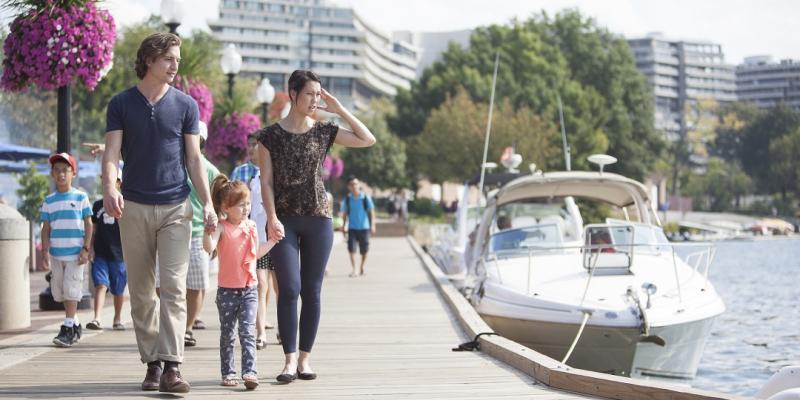 Georgetown waterfront (Photo courtesy Washington.org)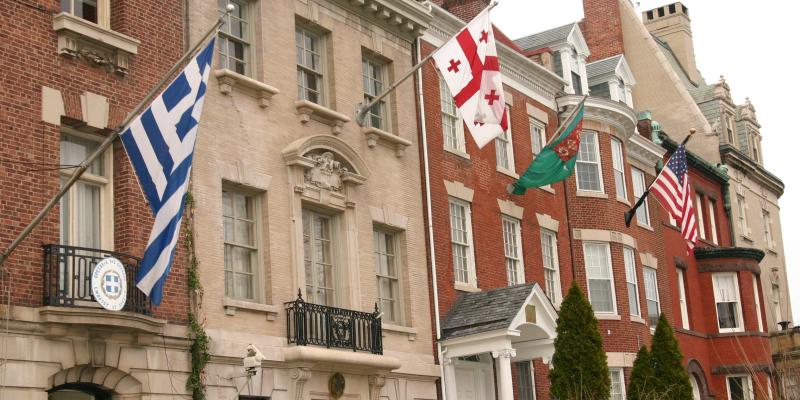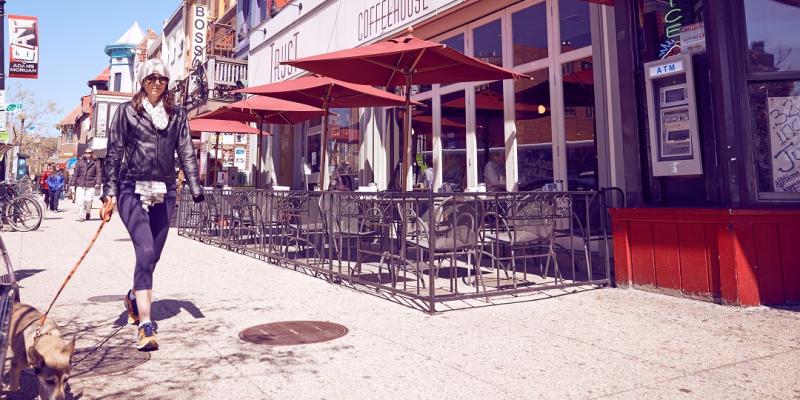 Adams Morgan neighbourhood (Photo courtesy Washington.org)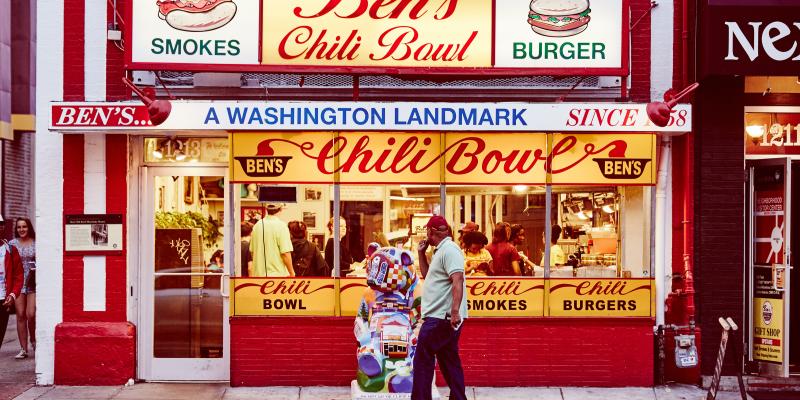 The iconic Ben's Chili Bowl restaurant in the U Street neighbourhood (Photo courtesy Washington.org)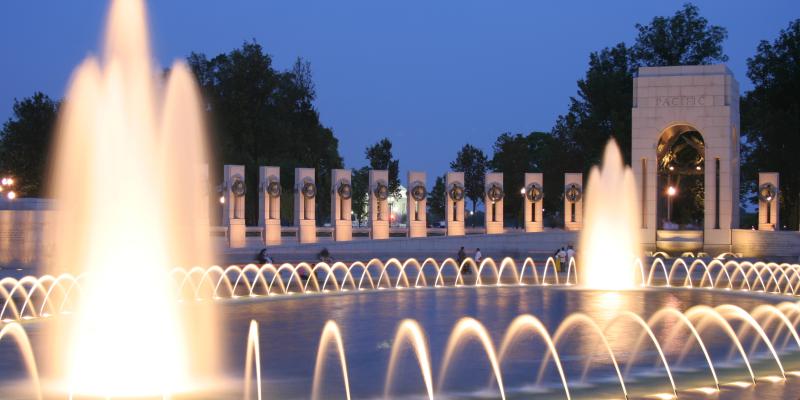 World War II Memorial at night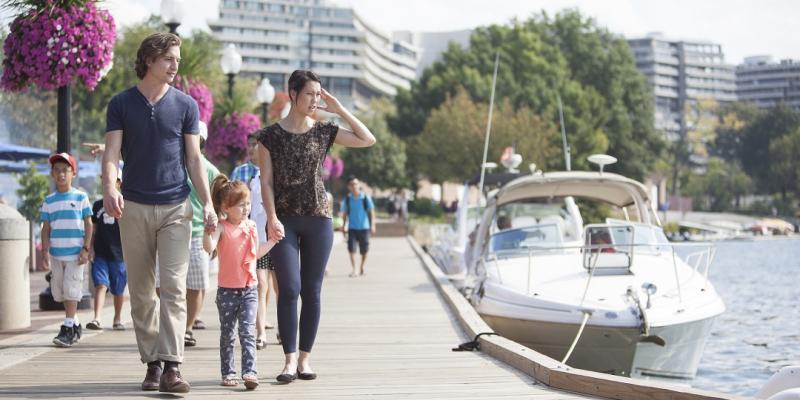 Georgetown waterfront (Photo courtesy Washington.org)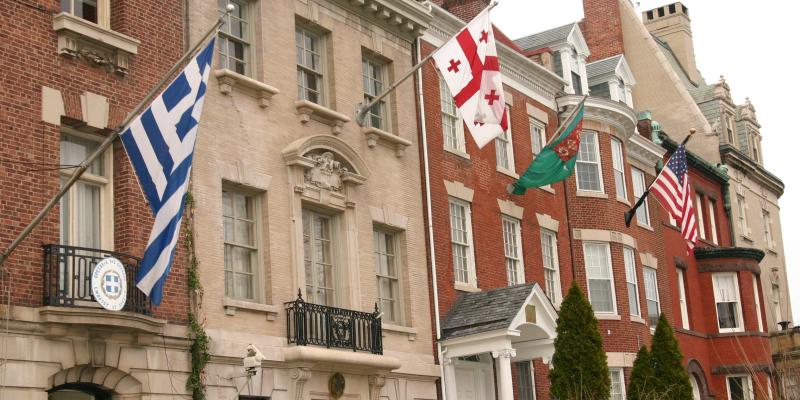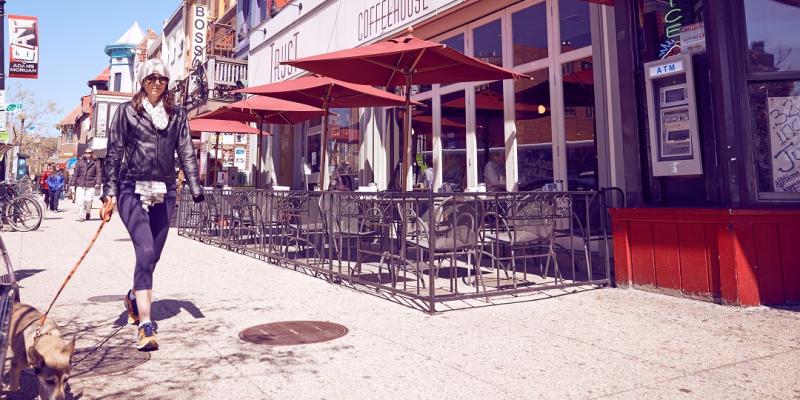 Adams Morgan neighbourhood (Photo courtesy Washington.org)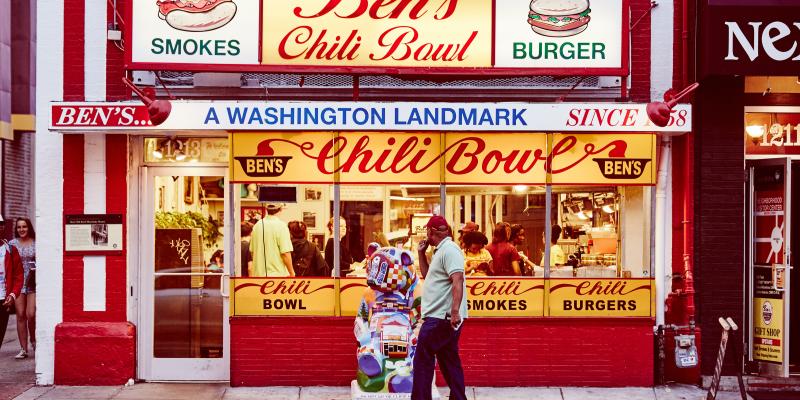 The iconic Ben's Chili Bowl restaurant in the U Street neighbourhood (Photo courtesy Washington.org)
Washington, DC Walking Tours & Trails
Washington, DC is one of the most walkable cities in the USA, and just about every avenue and alley has a story to tell.
Whether you prefer to go at your own pace or take a guided tour, here are ideas for exploring Washington, DC on foot.
Walking Trails
Explore a Cultural Tourism DC Neighborhood Heritage Trail, a system of self-guided walking routes marked with illustrated signs that tell stories of the District's historic neighbourhoods. Some of the available trails are:
Guided Tours
DC by Foot's free walking tours make history fun for everyone, whether you're strolling the National Mall, tracing history through Arlington National Cemetery or travelling back in time as you visit the site of President Lincoln's assassination.
Washington Walks offers tours by location or theme, such as Memorials by Moonlight, Georgetown, Get Local, Embassy Row and The Most Haunted Houses. See if you experience paranormal activity at the Octagon House, revel in the shopping and dining of one of DC's most famous neighbourhoods, or check out local cafés and boutiques in different DC neighbourhoods.
For more tour-rific ways to see the Capital Region USA, visit our Tours & Trails page.