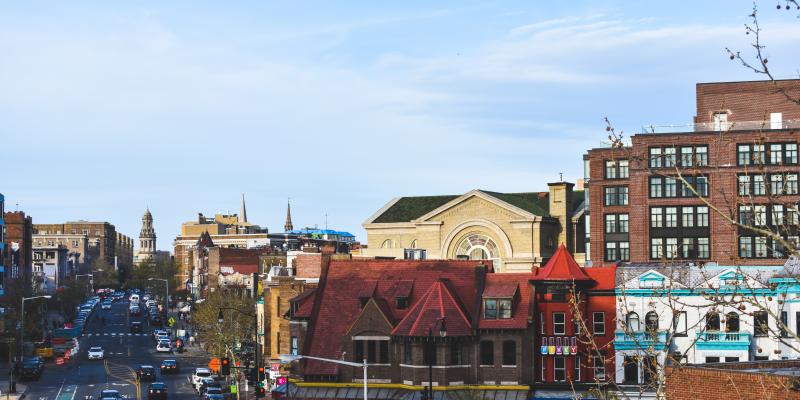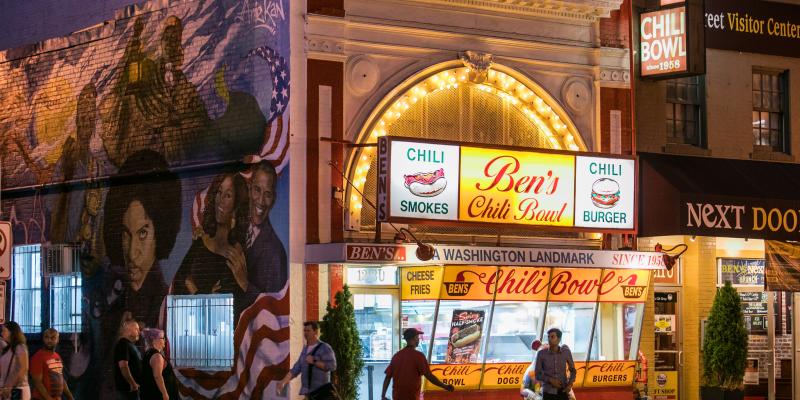 Ben's Chili Bowl is an iconic restaurant in the U Street neighbourhood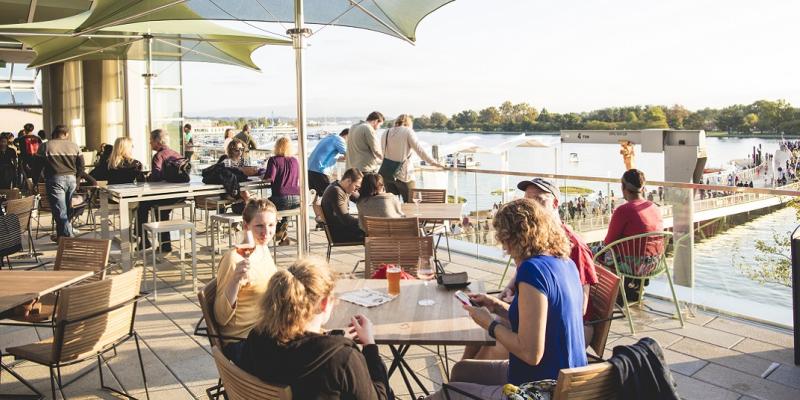 Waterfront dining along The Wharf in DC's Southwest Riverfront neighbourhood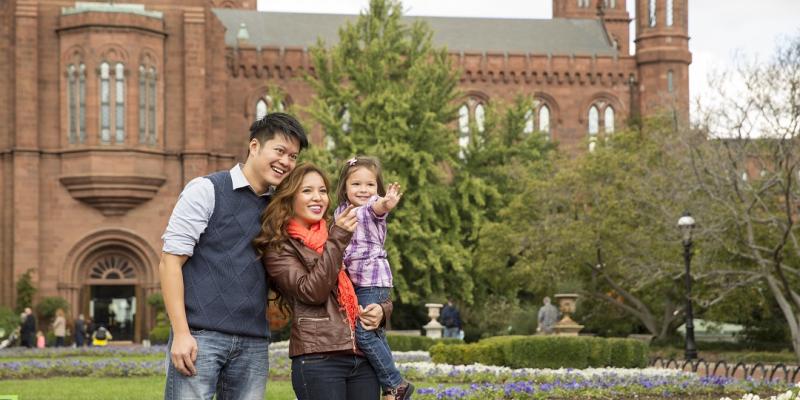 Many museums, including the Smithsonian Institution Building ("The Castle") shown here, line the National Mall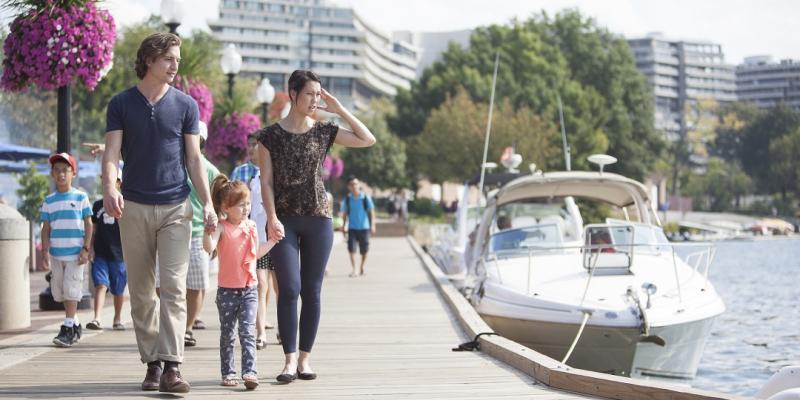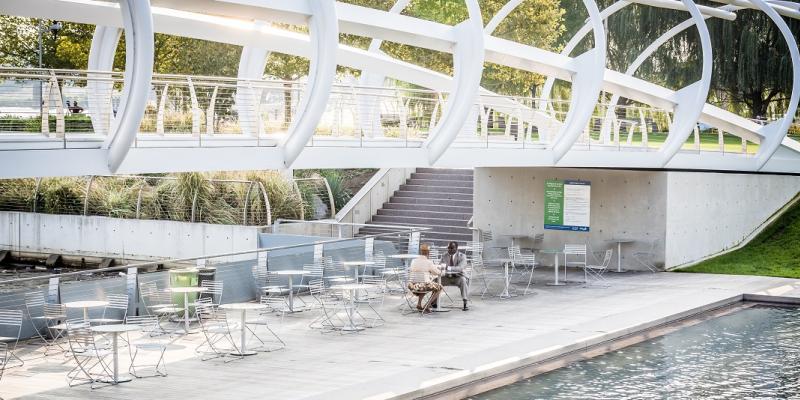 Yards Park in the Capitol Riverfront neighbourhood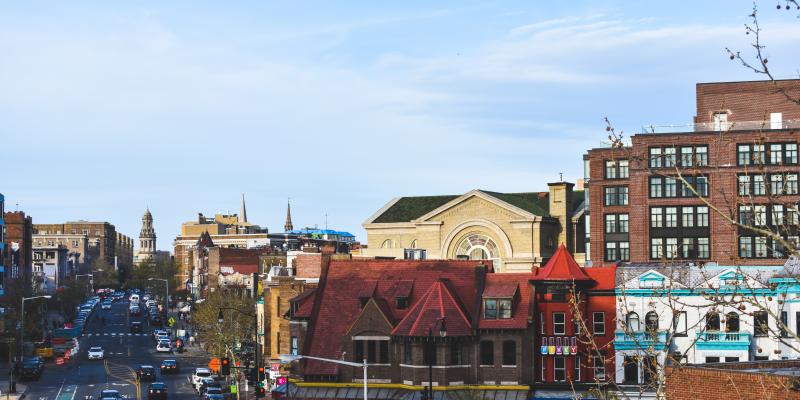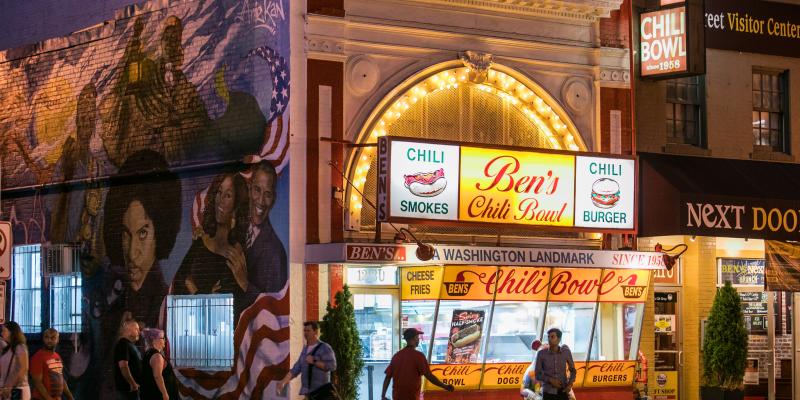 Ben's Chili Bowl is an iconic restaurant in the U Street neighbourhood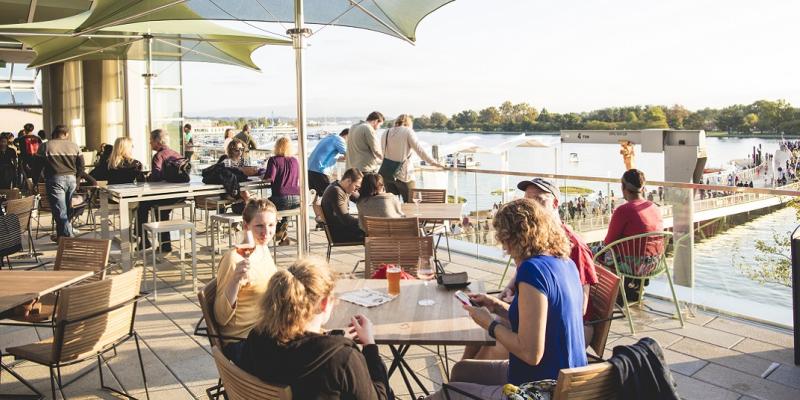 Waterfront dining along The Wharf in DC's Southwest Riverfront neighbourhood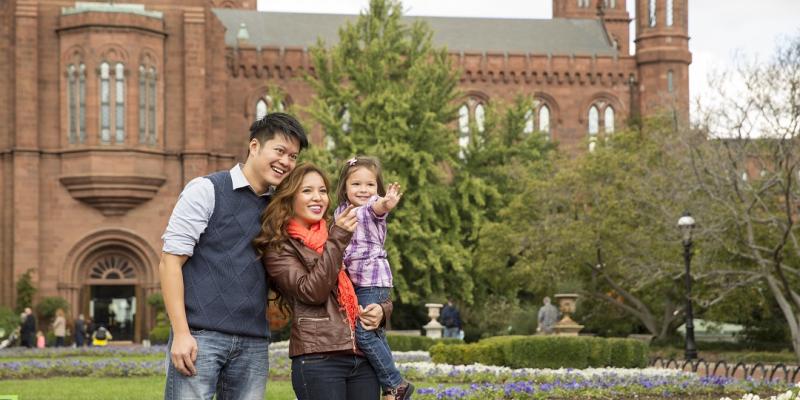 Many museums, including the Smithsonian Institution Building ("The Castle") shown here, line the National Mall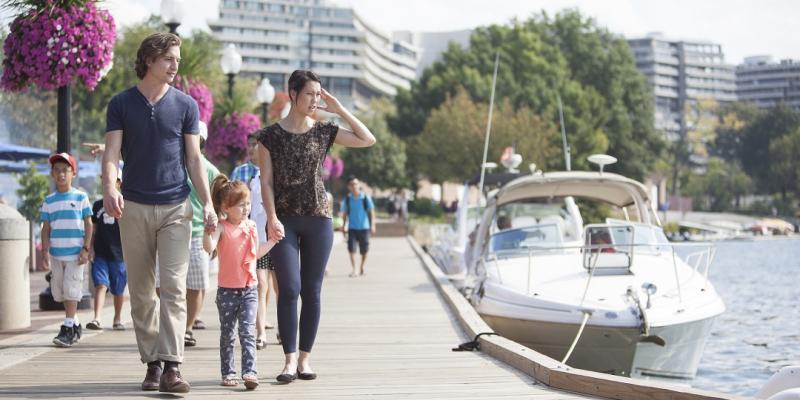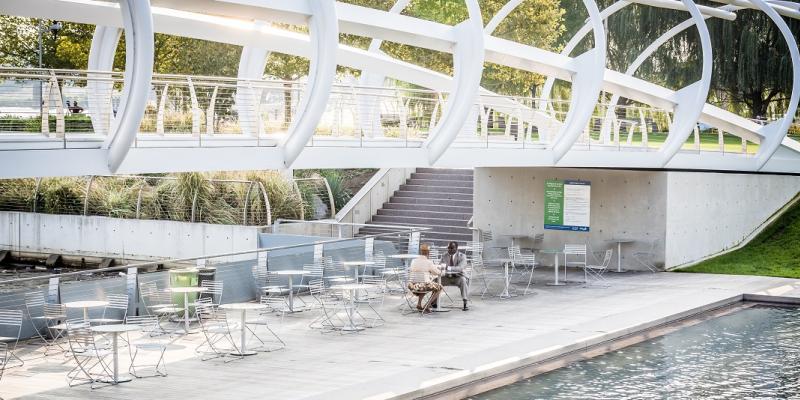 Yards Park in the Capitol Riverfront neighbourhood
Exploring DC Neighbourhoods
Home to more than 20 distinct neighbourhoods, there's something to discover in every corner of the city.
NEIGHBOURHOODS TO KNOW
Picturesque row homes and cobblestone streets set the tone for this charming area, a favourite of tourists and locals alike. It's also a shopper's par­adise, with M Street offering both mainstream retailers and high-end designers.
This lively sector could be considered the part of DC that never sleeps. As a nightlife hub, music venues are plen­tiful. It's even the birthplace of famed jazz musician Duke Ellington, and is steeped in African American heritage.
Though known for its late-night scene along the 18th Street corridor, Adams Morgan also boasts a variety of independent stores and quirky boutiques. The food scene is bolstered by a number of spots featuring global cuisine.
Set along the Anacostia River, this neighbourhood is home to Major League Baseball's Washington Nationals. Waterfront parks take advantage of the area's natural beauty, whilst restaurant options have multiplied in recent years.
One of Washington, DC's oldest areas, Shaw is also one of the hippest up-and-coming neighbourhoods, peppered with trendy restaurants set amongst historical alleyways and cultural landmarks.
Much of the activity here centres on the water, from river cruises to riverside restaurants. A revitalisation effort has made The Wharf development a vibrant destination for dining and entertainment.
Just north of the National Mall, this neighbourhood is home to cultural venues, diplomats, and outdoor enthusiasts. Stretching along the Potomac River, there are also opportunities for biking and running.
Hip restaurants pepper this area east of the White House, complete with world-renowned museums and theatres. A massive arena and plenty of architecture examples complete the district.
This National Park, which stretches between the US Capitol and the Lincoln Memorial, features several iconic landmarks including the Washington Monument and World War II Memorial. Known as "The Mall," the grassy, tree-lined expanse is the site of festivals, history-making events and numerous free museums.
Getting Around
The Metro (the region's underground rail and bus system) is considered the best way to get around 
Washington, DC and reaches destinations in Virginia and Maryland, including Alexandria, Arlington, Fairfax, Rockville and Silver Spring. Consider these other options, as well:
Metrobuses connect destinations not served by Metrorail
DC Circulator bus system along six routes
Bike sharing on 89 miles (143 km) of bike lanes
Taxis and ride-sharing apps like Uber and Lyft
Walkable avenues that lead you past famous landmarks