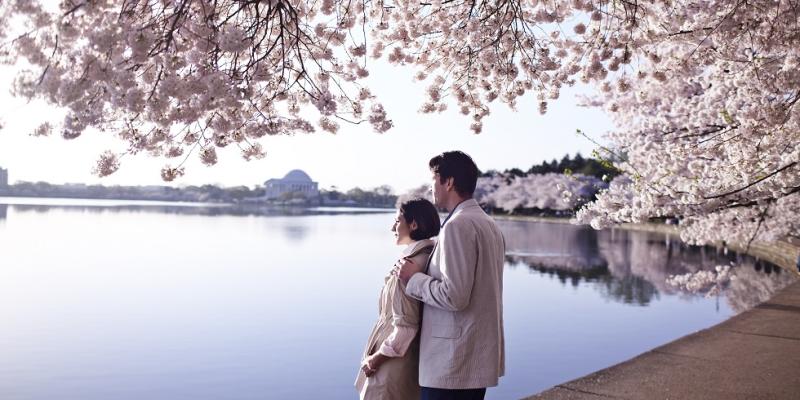 Strolling around the Tidal Basin in Washington, DC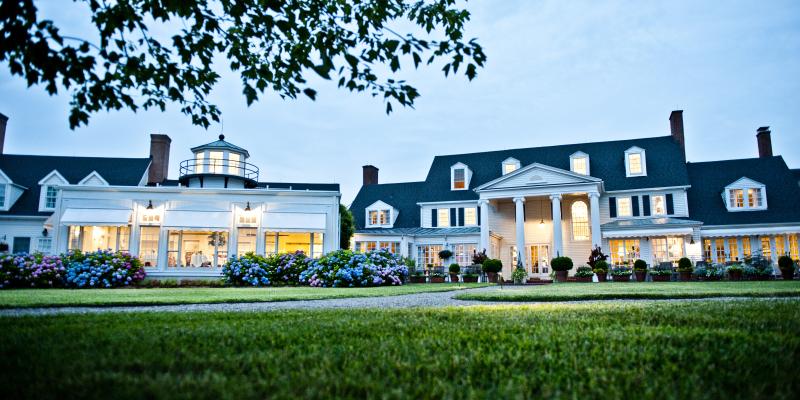 Enjoy the tranquil, waterside location of the Inn at Perry Cabin, a resort and spa in St. Michael's, Maryland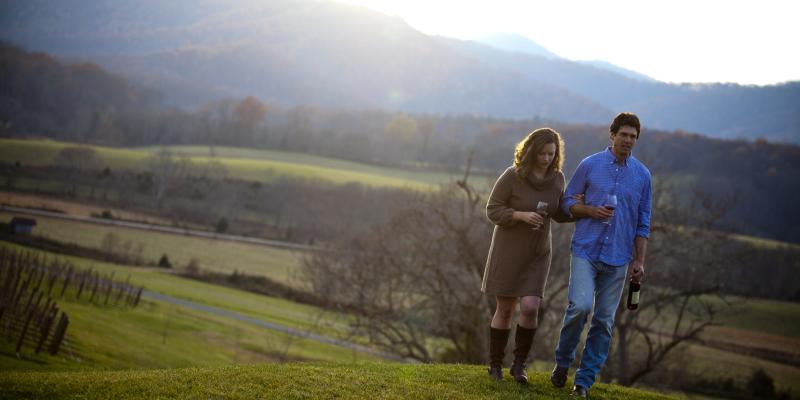 Pippin Hill Farm & Vineyards in North Garden, Virginia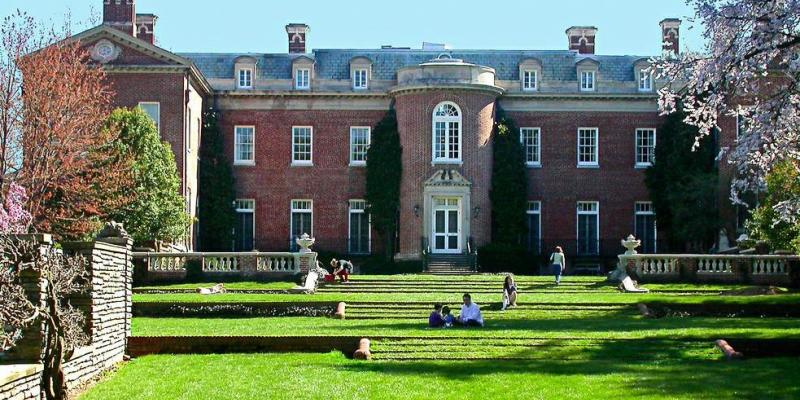 Dumbarton Oaks gardens in the Georgetown neighbourhood of Washington, DC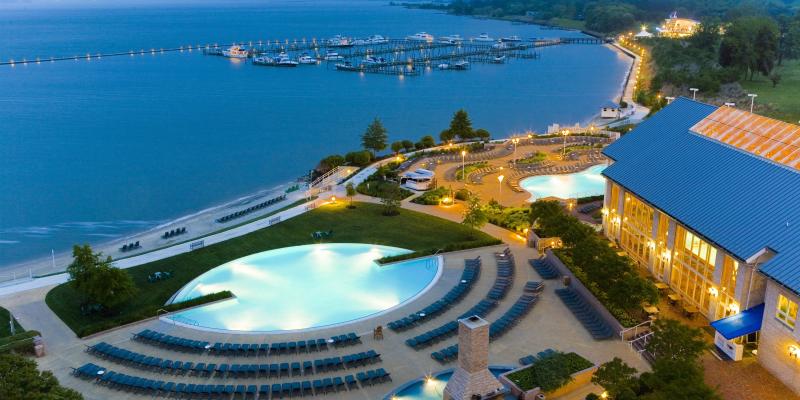 The Hyatt Regency Chesapeake Bay Golf Resort, Spa and Marina — 400 acres of relaxation near Cambridge, Maryland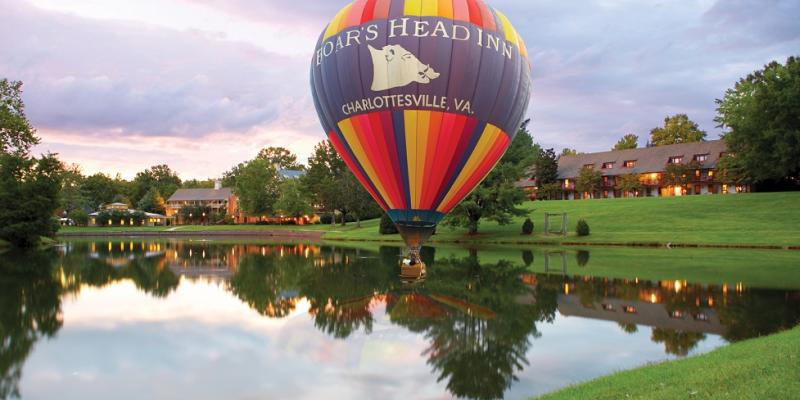 Hot air ballooning over Charlottesville,Virginia from Boar's Head Inn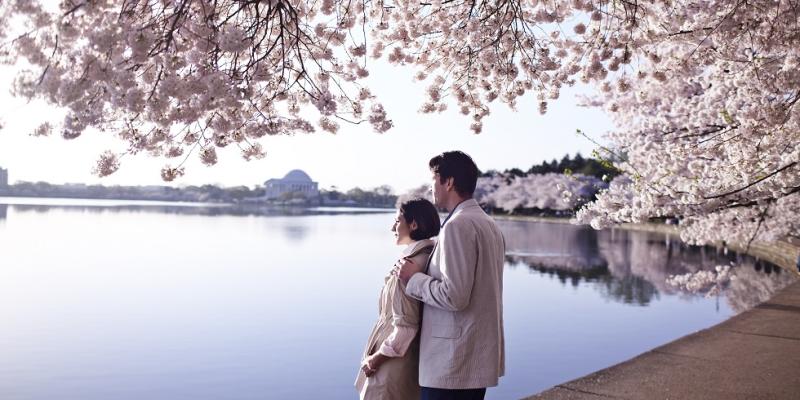 Strolling around the Tidal Basin in Washington, DC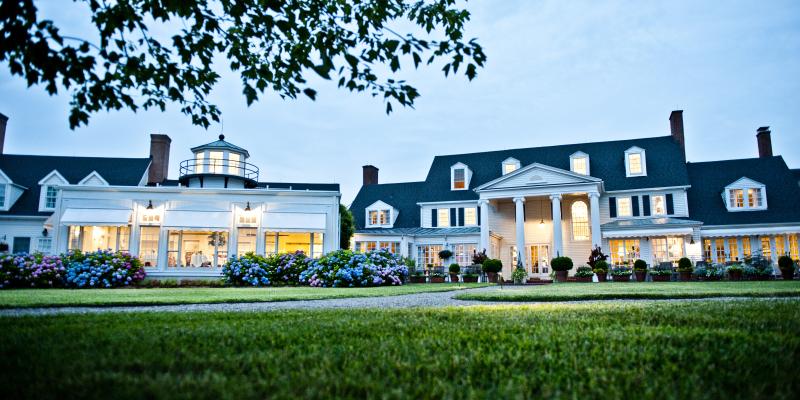 Enjoy the tranquil, waterside location of the Inn at Perry Cabin, a resort and spa in St. Michael's, Maryland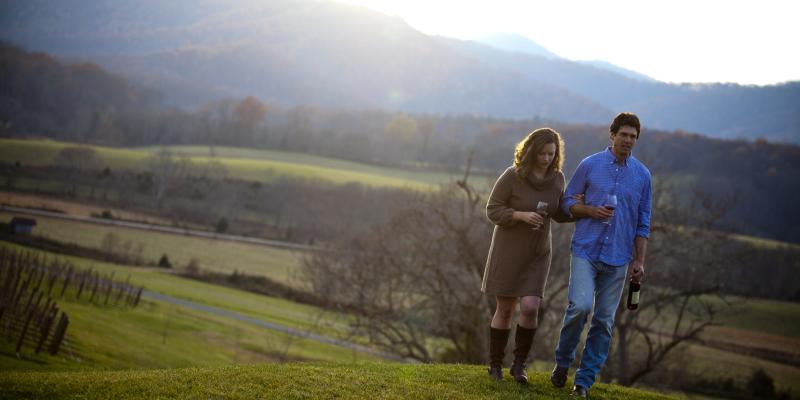 Pippin Hill Farm & Vineyards in North Garden, Virginia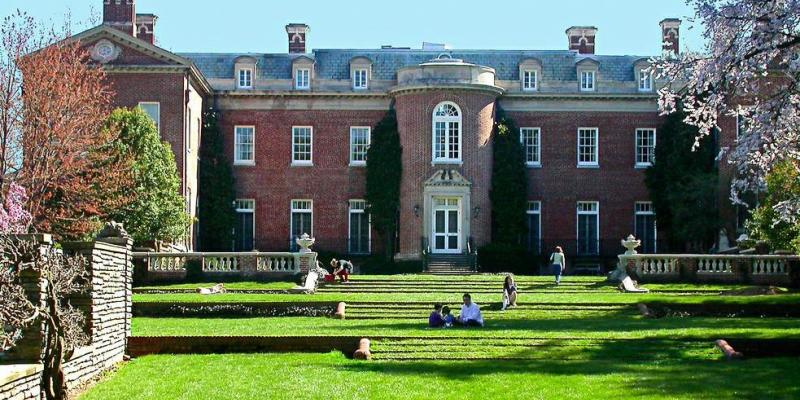 Dumbarton Oaks gardens in the Georgetown neighbourhood of Washington, DC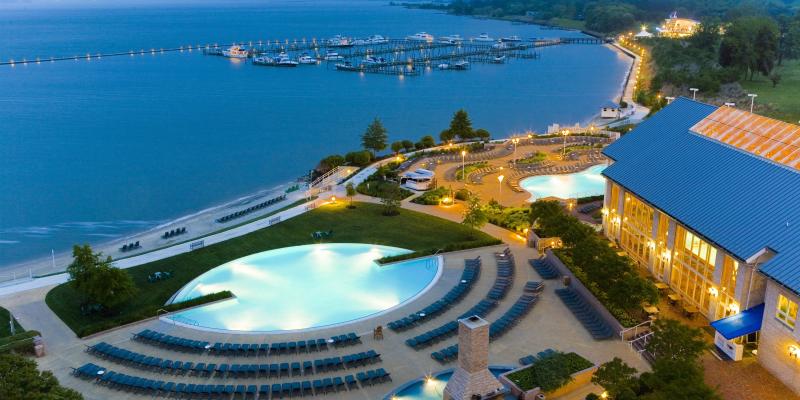 The Hyatt Regency Chesapeake Bay Golf Resort, Spa and Marina — 400 acres of relaxation near Cambridge, Maryland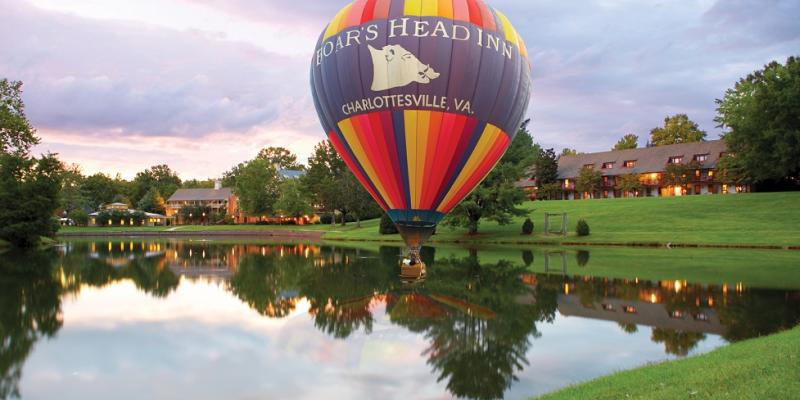 Hot air ballooning over Charlottesville,Virginia from Boar's Head Inn
Explore Romantic Holidays & Honeymoon Destinations in America's Capital Region
With beautiful beaches, Michelin-star restaurants, charming bed and breakfasts and more, Virginia, Maryland and Washington, DC are ideal for romantic getaways and honeymoon holidays.
Planning romantic holidays is easy in Washington, DC, Maryland and Virginia. Savour magical moments with your loved one at a waterfront spa resort, cosy up at couples' retreat in the mountains or spend quality time together at a charming country inn. Then spark the romance with exciting live theatre, moonlight strolls, vineyard picnics or delectable tasting menus from the region's top chefs.
Where to Find Romance in Washington, DC
Washington, DC has all the right ingredients for a romantic retreat. Spend the day exploring the beautiful landscapes of Hillwood Estate, Museum and Gardens or Dumbarton Oaks, or pack a picnic for two to enjoy in Rock Creek Park or verdant Kenilworth Park & Aquatic Gardens — both oases in the middle of the city. If you're visiting in the spring, there are few things as romantic as seeing the city awash in the blush pink of delicate blooms at the National Cherry Blossom Festival in March and April.
Later in the evening, take a stroll around the monuments by moonlight, soaking up the enchantment of Washington, DC at night. Hold hands as you make your way through the newest National Gallery of Art exhibit or the stunningly colourful modern works of The Phillips Collection. For something livelier, catch a show at the Kennedy Center for the Performing Arts, making a point to linger with your loved one on the balcony overlooking the Potomac River during intermission.
There are more than 20 Michelin-starred restaurants in Washington, DC, so you'll have plenty of options for an upscale romantic dinner. At Imperfecto: The Chef's Table in the Foggy Bottom neighbourhood, savour a Latin-inspired tasting-menu dinner that's an intimate experience as much as it is a meal. Meanwhile, Little Pearl in the Capitol Hill neighbourhood is known for their innovative prix fixe. 
Swoon-Worthy Stays in Maryland, USA
With its perfect marriage of quiet escapes, restorative activities and quaint places to wine and dine, Maryland is an ideal setting for indulgent romantic holidays. Picnic-friendly wineries and vineyards are located throughout every region of the state, offering tours, tastings and tantalizing scenery of lush, rolling vineyards and brilliant blues skies.
The Inn at Perry Cabin, in the resort town of St. Michaels on Maryland's Eastern Shore, radiates elegance and romance. Treat yourselves to a couple's spa package where you can choose from soothing massages or body treatments. The inn is also home to STARS, a critically acclaimed restaurant whose seasonal menu showcases locally sourced fare ... and whose river views serve as an amazing date night backdrop.
In the western Maryland town of Boonsboro, the Inn BoonsBoro offers an unforgettable experience. Renovated in 2008 by famous American author Nora Roberts, the dignity and charm of this historical hotel (first opened in the 1790s) was maintained throughout the updates. Guests can choose from romantic rooms inspired by literary couples such as Elizabeth and Darcy, Nick and Nora, Jane and Rochester, Titania and Oberon, and Westley and Buttercup.
For something more modern, the Hyatt Regency Chesapeake Bay Golf Resort, Spa and Marina is a magnificent 400-acre resort on 2 miles of majestic Eastern Shore waters. Treat yourself to a romantic getaway or honeymoon holiday at this acclaimed resort, which boasts luxurious accommodations, multiple restaurants, impeccable service and the world-class Sago Spa & Salon.
Virginia, USA is for Lovers
Virginia is rich with world-class resorts and spas that offer everything from hot springs, steam rooms and couple's massages. Natural wonders like Shenandoah National Park add to Virginia's romance factor, where you can fill honeymoons and romantic getaways with sunsets over the mountains, scenic hikes and more. 
For romance with a side of relaxation, The Martha Washington Inn & Spa in Abingdon, Virginia, USA features a therapeutic saltwater-heated pool for guests to enjoy year-round, as well as an outdoor heated multi-level hot tub and fire pit.
Situated on a picturesque 573-acre estate, Charlottesville's Boar's Head Resort creates an inviting respite. The spa features luxurious treatments to soothe and rejuvenate your spirit. Dine in The Mill Room, whose warm atmosphere and decadent American South cuisine are sure to delight. (You can also order takeaway if you prefer a more intimate dinner in your room.) Spice things up with a little competition on the 18-hole Birdwood golf course or on the world-class tennis courts.
And as you travel through the state, stop at its many "Love" signs to snap photos of the memories you're making.
Looking for more romantic getaways and honeymoon holiday destinations? Check out these Capital Region wine trails or the area's best small towns.