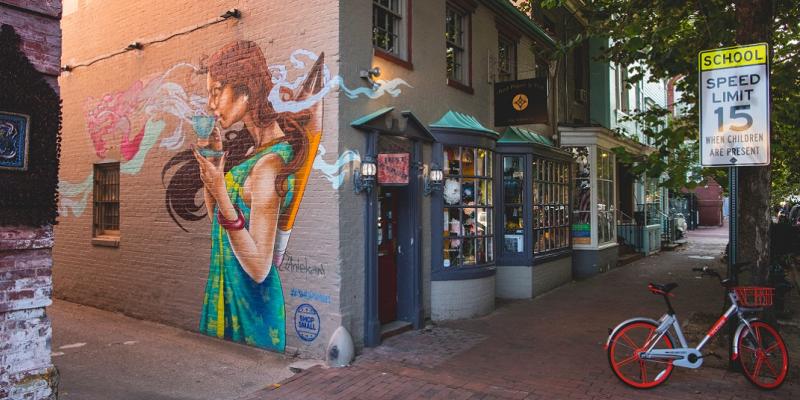 There are more than 85 murals across Washington, DC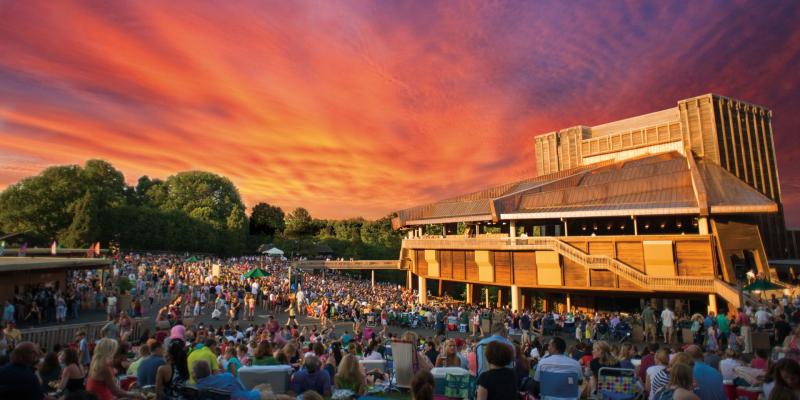 Wolf Trap National Park for the Performing Arts in Fairfax County, Virginia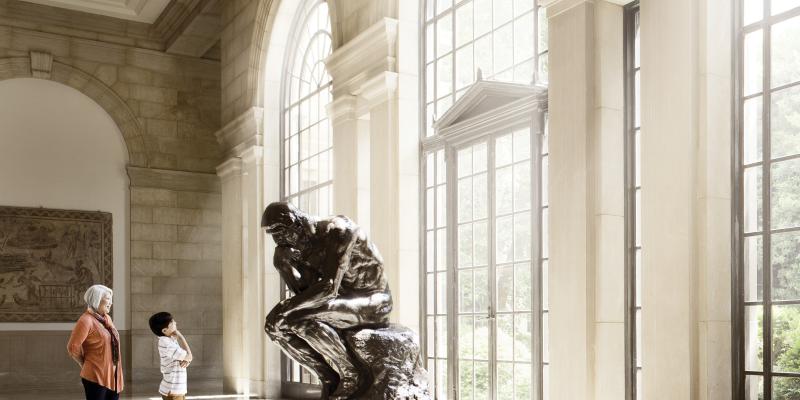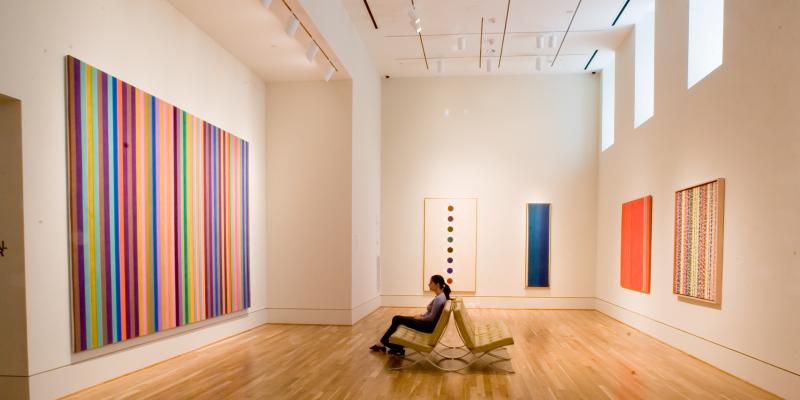 The Phillips Collection in Washington, DC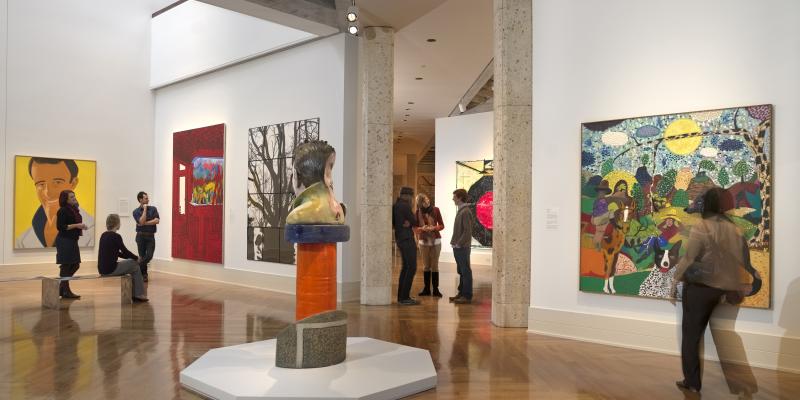 Virginia Museum of Fine Art in Richmond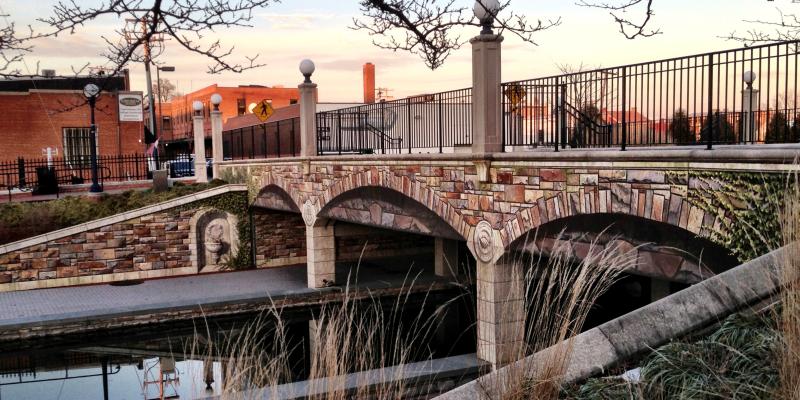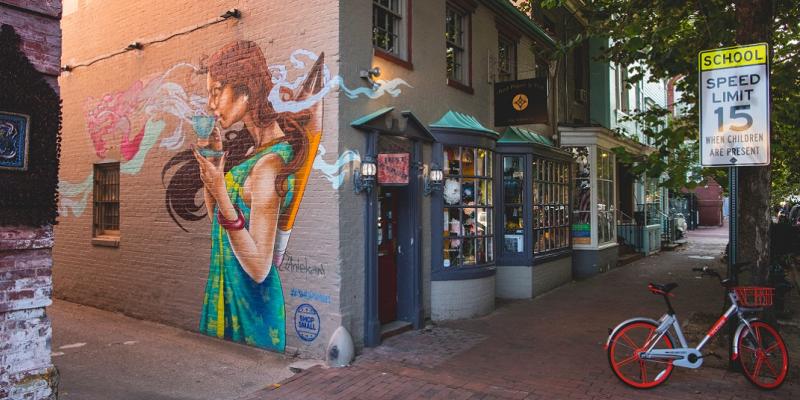 There are more than 85 murals across Washington, DC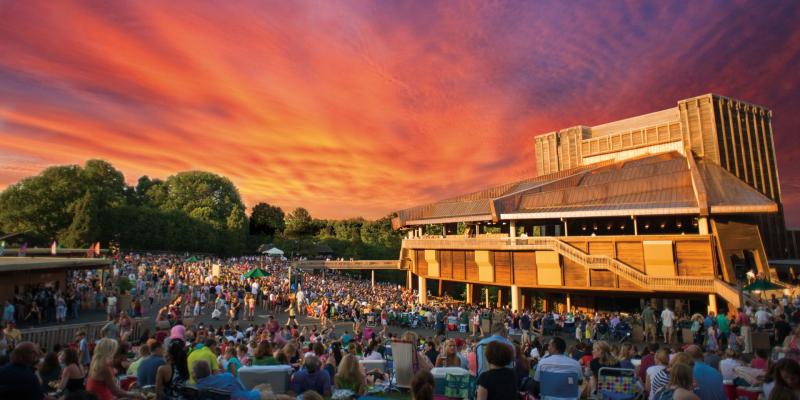 Wolf Trap National Park for the Performing Arts in Fairfax County, Virginia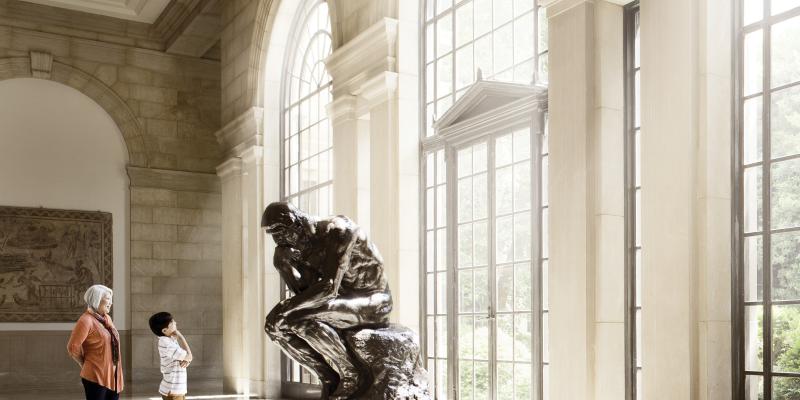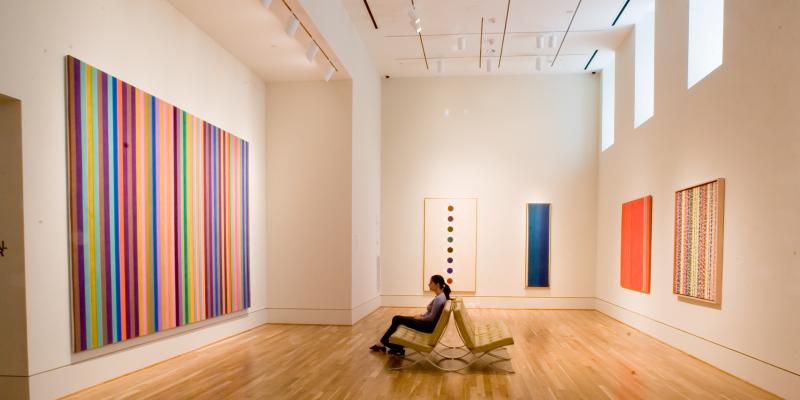 The Phillips Collection in Washington, DC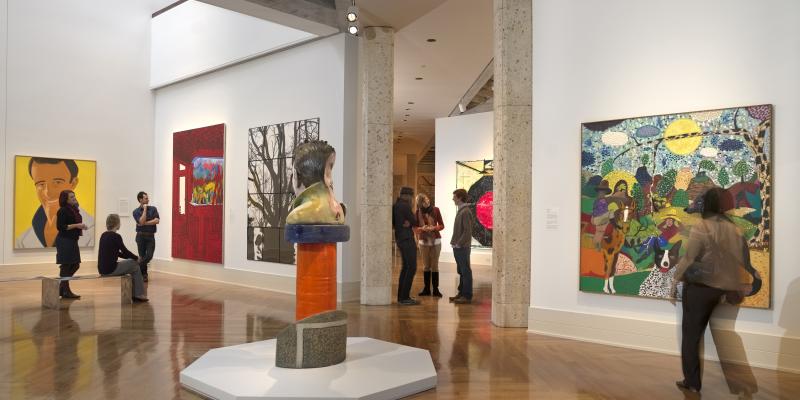 Virginia Museum of Fine Art in Richmond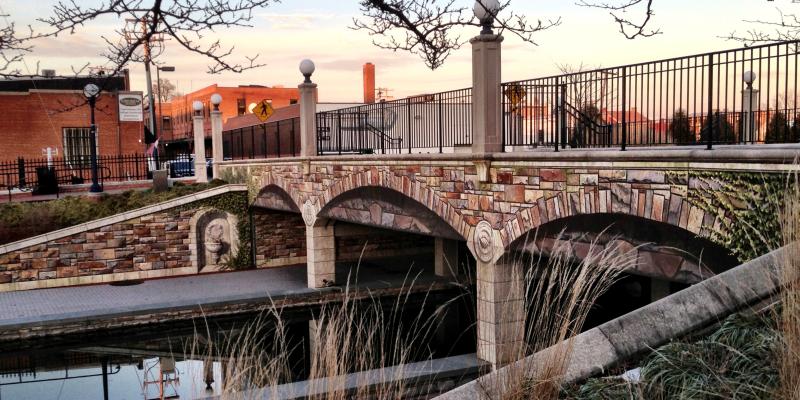 Culture Trip: 5-Day Itinerary
Take a lap around some of the Capital Region's top stops for art and culture.
Day 1
Begin your journey in Richmond, Virginia's capital city. The city itself is a living canvas with more than 100 murals painted by artists around the world adorning the city's buildings. Indoors, visitors can tour the Virginia Museum of Fine Arts and the Institute for Contemporary Art.
Head north to the Workhouse Arts Center in Lorton, Virginia, home to more than 60 artists. A former prison that housed suffragettes fighting for women's rights, the on-site Lucy Burns Museum tells the story of the founding of the 19th amendment.
To the northwest, Wolf Trap National Park for the Performing Arts is a majestic natural setting for outdoor and indoor concerts in Fairfax County, Virginia. Later, spend the night in the city of Fairfax.
Day 2
Kick off at the Arlington Arts Center in Virginia, a collection of contemporary works from regional artists in the mid-Atlantic states. It also hosts events and art classes throughout the year.
Venture up to Washington, DC, which brims with cultural institutions. The Phillips Collection boasts superb works of modern art in Dupont Circle; the neighbourhood is also home to First Friday Dupont, a monthly gallery walk.
Thanks to the MuralsDC project, more than 85 murals have been painted across the city, making for the perfect Instagram photo op. Scope them out in neighbourhoods like Adams Morgan and U Street.
Day 3
On your second day in DC, turn attention to the museums on the National Mall. The circular Hirshhorn Museum is a standout for contemporary and modern art (don't miss the sculpture garden on the other side of Jefferson Drive SW), whilst the National Gallery of Art fills two buildings with American and European works.
For the evening, book a seat at Blues Alley in Georgetown, the nation's oldest operating jazz and supper club.
Day 4
On your way north, visit Glen Echo Park in Maryland for its galleries and studios, free summer concerts and classes in ceramics, photography and other subjects.
Continue on to Frederick, Maryland to traverse the Public Art Trail downtown, a walking route linking more than a dozen pieces. The Weinberg Center for the Arts hosts live events and performances in addition to film screenings. Frederick is also an ideal stop for the night.
Day 5
Finally, Baltimore is a can't-miss cultural destination. First up is the Baltimore Museum of Art, which lays claim to the largest holding of works by Henri Matisse in the world. Check out a live show in the Stoop Storytelling Series, which aims to build community through the telling of personal stories. Catch an evening show at the Chesapeake Shakespeare Company, then wrap up with an overnight stay in Baltimore.