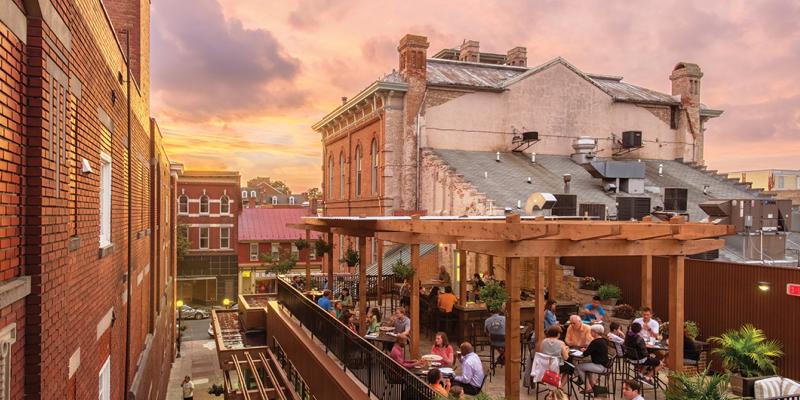 Brewer's Alley Restaurant & Brewery in historic downtown Frederick, Maryland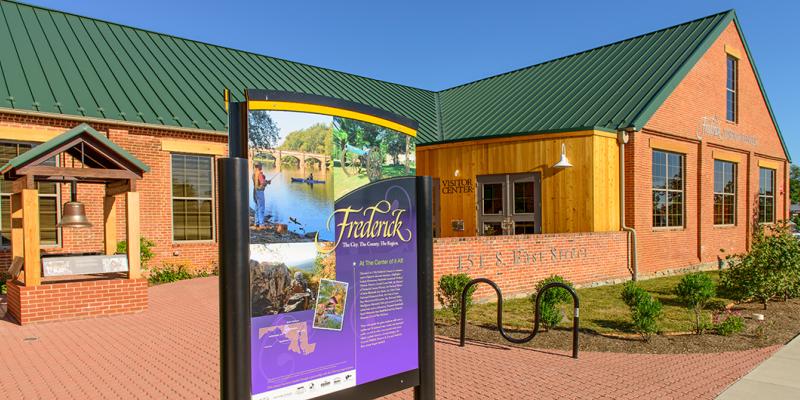 Start your visit at the Frederick Visitor Center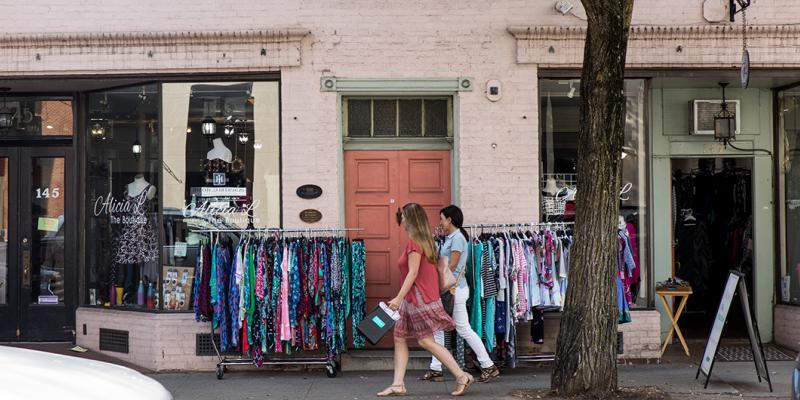 Explore Frederick's 50-block historic downtown district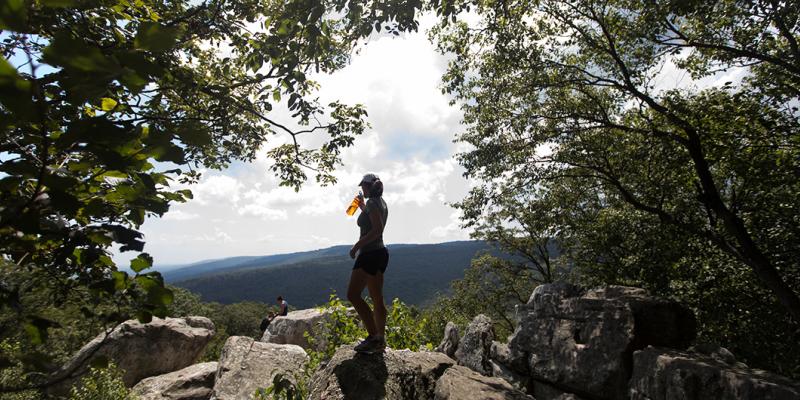 The view from Chimney Rock in Maryland's Catoctin Mountain Park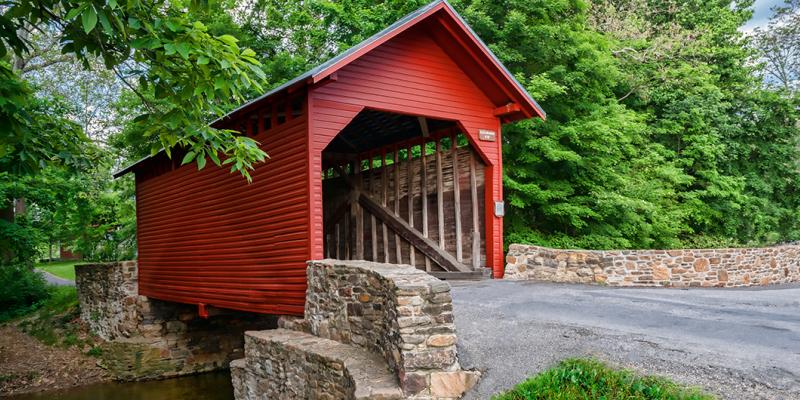 Travel the region's scenic byways and discover Frederick's three historic covered bridges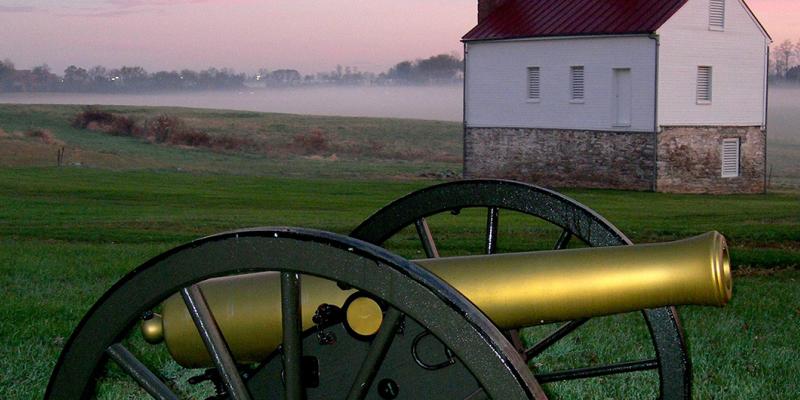 Monocacy National Battlefield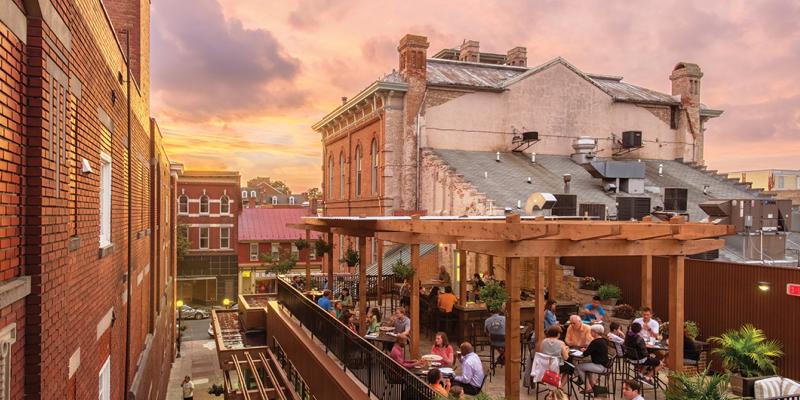 Brewer's Alley Restaurant & Brewery in historic downtown Frederick, Maryland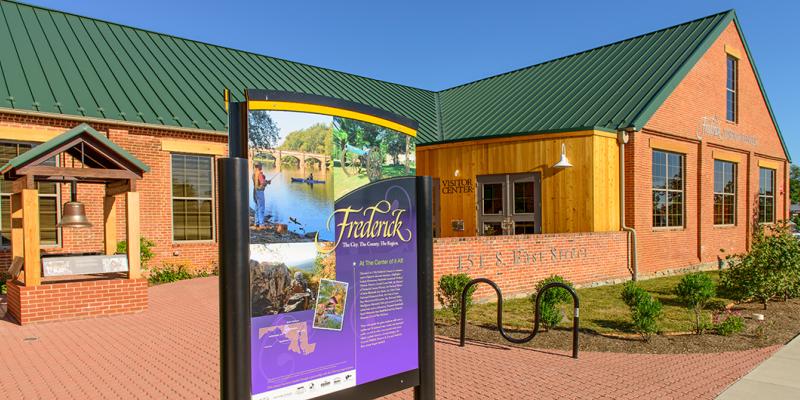 Start your visit at the Frederick Visitor Center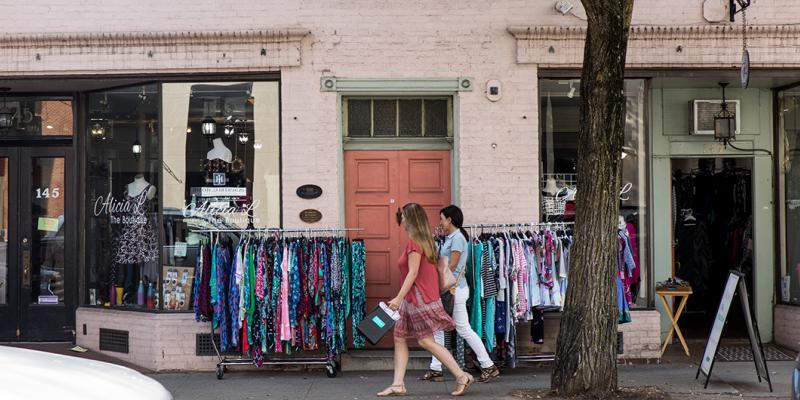 Explore Frederick's 50-block historic downtown district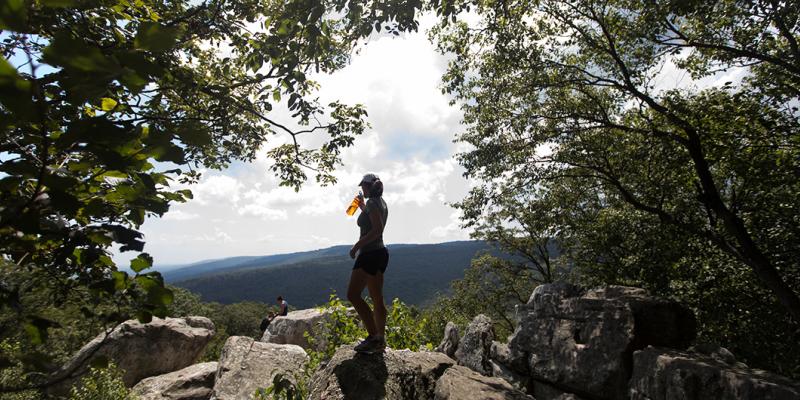 The view from Chimney Rock in Maryland's Catoctin Mountain Park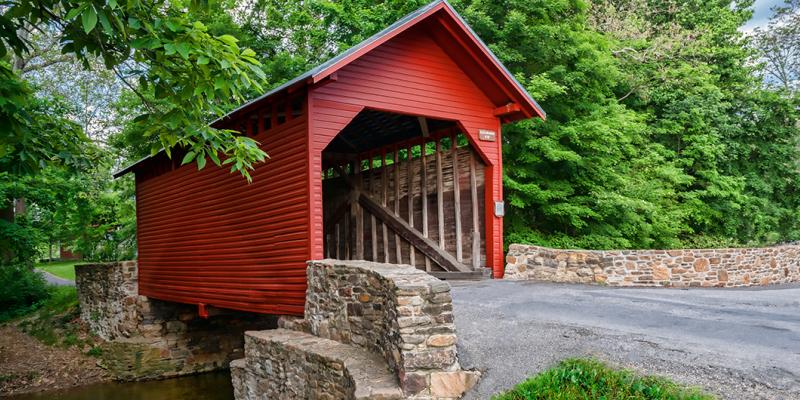 Travel the region's scenic byways and discover Frederick's three historic covered bridges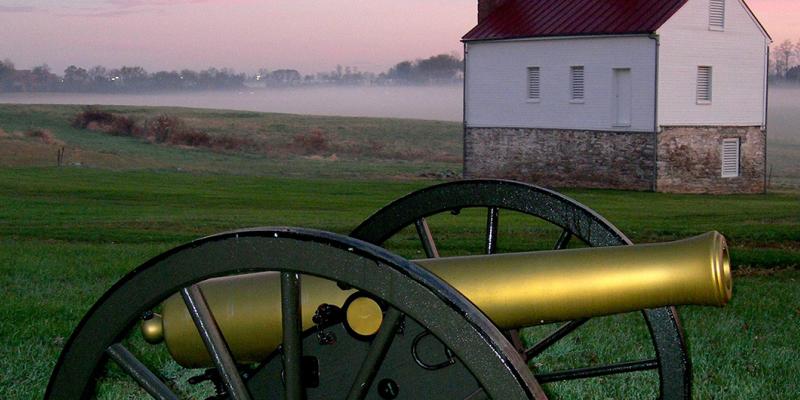 Monocacy National Battlefield
Pick Your Path: Best Tours in Frederick, Maryland
With a 50-block historic district, five scenic byways, a lively culinary scene and more, there are many things to see, eat, drink and do in Frederick, Maryland.
Whether you're passionate about American history, local spirits (from craft beer and whiskeys to pre-Revolutionary War ghosts) or the great outdoors, a variety of self-guided and expert-led walking, driving and adventure tours in Frederick, Maryland can help you discover the intriguing past and vibrant present of this amazing city. Here are a handful to put on your list.
1. Historic City Centre Walking Tour
Not sure where to begin your Frederick adventure? Start at the Frederick Visitor Center and pick up the brochure for a free, self-guided tour of the city centre's 50-block historic district — from parks to churches to centuries-old structures.
2. Frederick History & Culture Tours
If the streets of Frederick could talk, they'd tell stories of Founding Fathers, pioneers and Civil War battalions. These walking tours of Frederick's diverse past are the next best thing:
The Museum of Frederick County History conducts tours on a range of topics and interests, such as general history, the American Civil War and lively "Murder & Mayhem" walks. 
An extension of the National Museum of Civil War Medicine, the museum's signature walking tours cover the city centre, which was known as "one vast hospital" following the battles of Gettysburg, South Mountain and Antietam during the American Civil War.
The self-guided African American Heritage Sites Walking Tour points you to some of the most hallowed sites in Frederick's history, including Asbury United Methodist Church and the Laboring Sons Memorial Ground. Tour brochures are available at the Frederick Visitor Center.
Free, docent-led tours of Evangelical Lutheran Church give you an inside look at Frederick County's oldest church, which served as a hospital during the Battle of Antietam. (Every first Saturday, April–October.)
Get backstage access to a 1926 Art Deco film palace on a free tour of the Weinberg Center for the Arts, where you'll learn about architectural details and local theatre lore.
(Offered weekly during the summer.)
3. Frederick County Scenic Byways & Road Trips
Five of Maryland's 18 designated byways pass through Frederick County. Guided by the official Maryland Scenic Byways guide (pick up a printed version at the Visitor Center), you can traverse carefully mapped routes with incredible historic significance and scenic beauty. Embark on one of Frederick's many road trips to immerse yourself in attractions and activities — from historic sites and top-shopping locales to outdoor adventure and culinary hot spots. Here's a mere sampling of what you have to explore:
Maryland Civil War Trails where you'll drive the roads that Union and Confederate soldiers once marched during the pivotal Battle of Antietam.
Frederick Shopping Road Trip which takes you on a tour of the city's top boutiques to browse books, antiques, clothing and more. 
Monocacy National Battlefield, which has a self-guided auto tour of key locations where an impactful conflict occurred right in Frederick — and became known as "The Battle That Saved Washington."
Frederick Arts Road Trip where you'll marvel at murals, explore the public art walk, peruse galleries and can even make your own pottery. 
Journey Through Hallowed Ground set in the scenic Catoctin Mountains and winding past some of Maryland's — and America's — most significant historic and cultural sites on this heritage corridor that connects Monticello, Virginia to Gettysburg, Pennsylvania.
Historic National Road which follows America's first federally funded highway, where settlers began their journey west beginning in the early 1800s.
Visit Frederick's three historic covered bridges — all situated in lovely northern Frederick County — stopping at a local orchard or country market along the way. Historic Covered Bridges Driving Tour brochures are available at the Visitor Center. 
4. Maryland Candlelight & Ghost Tours
With public executions and other early-American devilishness in our history books, it's no mystery why Frederick is "Maryland's Most Haunted City." On Maryland Heritage Tours ghost tours, master storytellers in period attire will lead you through historic Frederick after dark, spinning bone-chilling tales of legendary hauntings. If you dare, take a candlelight tour of the historic and eerily beautiful Mount Olivet Cemetery. 
5. Culinary & Food Tours
You can learn a lot about a city through its food, so feast your senses on Frederick's offerings for foodies on a self-guided tour of the city's many eateries (think local beer and pastrami worth writing home about). In the historical city centre, you can often enjoy dinner with a side of live music, or find something for everyone at events that host an array of food vans. 
6. Craft Beer & Wine Tours
Flying Dog Brewery helped put Frederick's craft-beer scene on the map, and that map is now chock-full of amazing breweries, wineries and distilleries that you should definitely visit on a self-guided tasting-room tour. A few of note include Monocacy Brewing Co., Atta Boy Barrel House and Dragon Distillery.
Or let On the Town Limousines do the driving on a winery tour; they'll handle the navigation while you sample vintages from locally loved purveyors like Catoctin Breeze Vineyard and Black Ankle Vineyards.
7. Outdoor Adventure Guides
Frederick County is blessed with an abundance of mountains, rivers and scenic beauty. With so much to explore, consider enlisting one of these great guides to help show you around:
River & Trail Outfitters provides tours for the active traveller, including hiking, biking, paddling/canoeing, tubing and rafting the Potomac and Shenandoah rivers. They even have packages combining hiking or kayaking with beer and wine tastings. Paddle faster!
Harpers Ferry Adventure Center is located just over the Virginia border and boasts a wide range of guided outdoor tours, with experiences like fishing, ziplining and white water rafting.
You can also pick up an "Explore the Outdoors" self-guided tour brochure at the Frederick Visitor Center for more great tips.