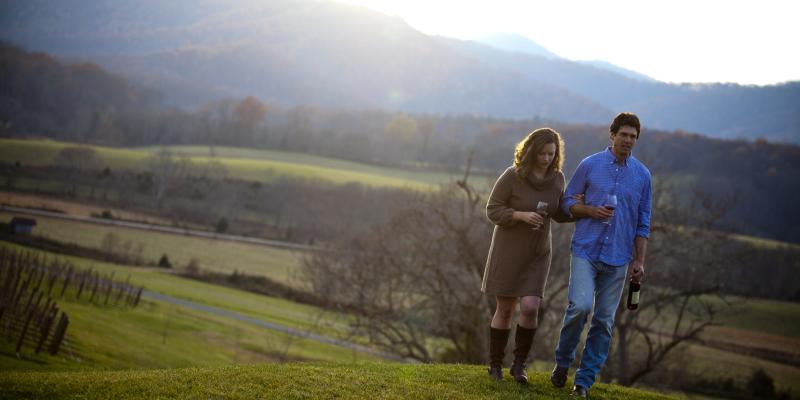 Pippin Hill Farm & Vineyards in Virginia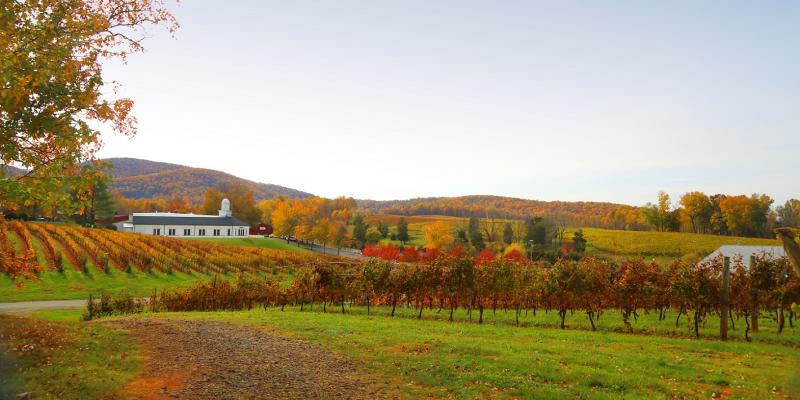 Barboursville Vineyards, Virginia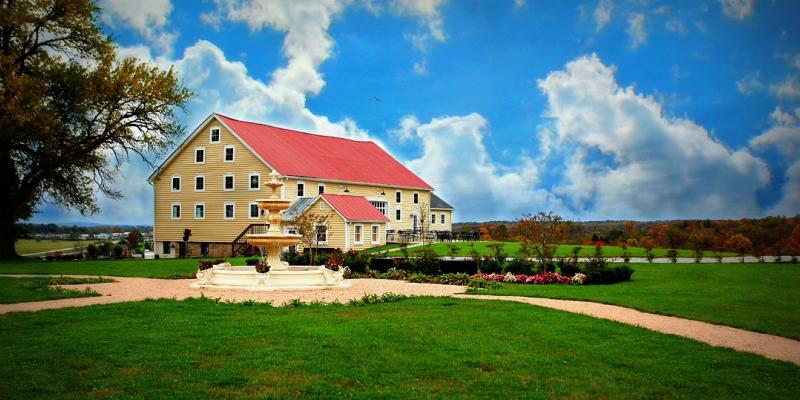 Springfield Manor Winery Distillery Brewery along Maryland's Frederick Wine Trail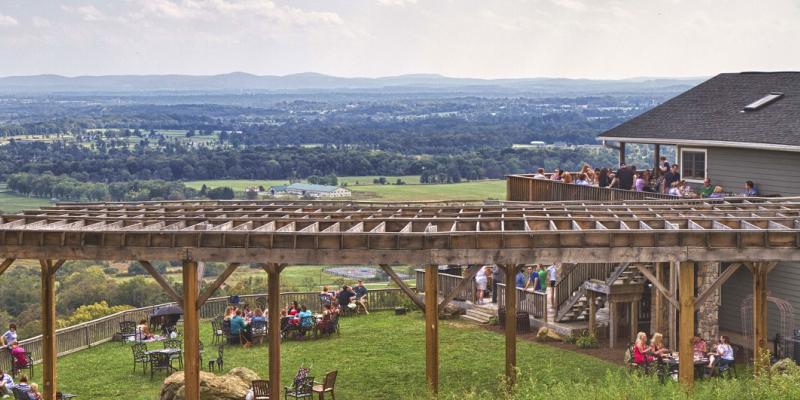 Loudoun County, DC's Wine Country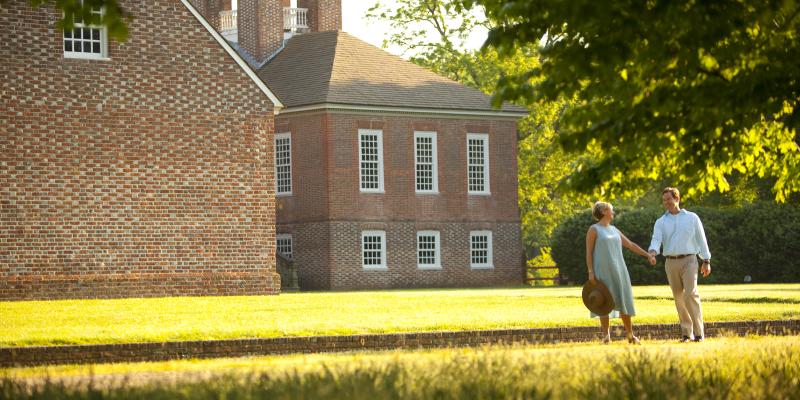 Stratford Hall, birthplace of General Robert E. Lee, along the Chesapeake Bay Wine Trail in Virginia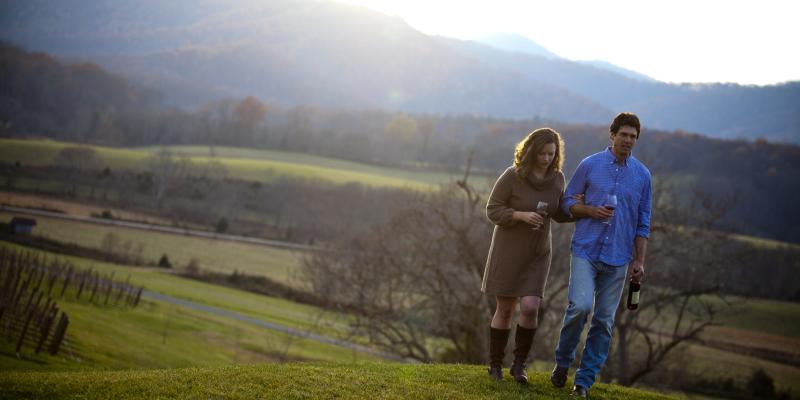 Pippin Hill Farm & Vineyards in Virginia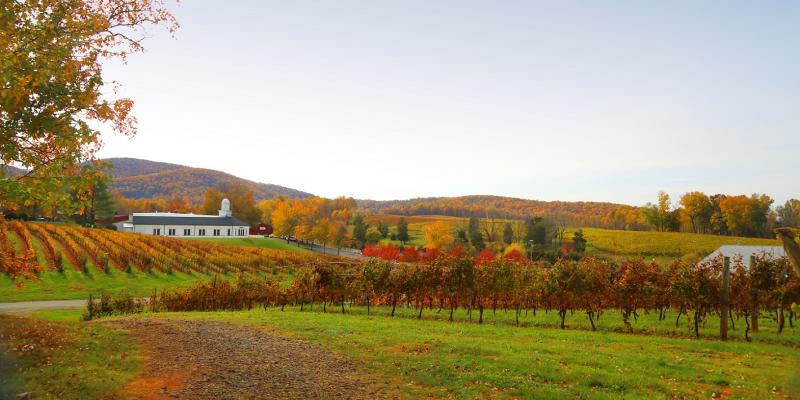 Barboursville Vineyards, Virginia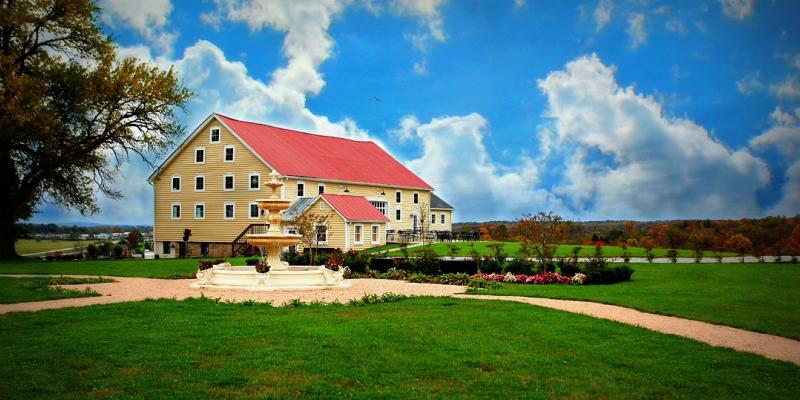 Springfield Manor Winery Distillery Brewery along Maryland's Frederick Wine Trail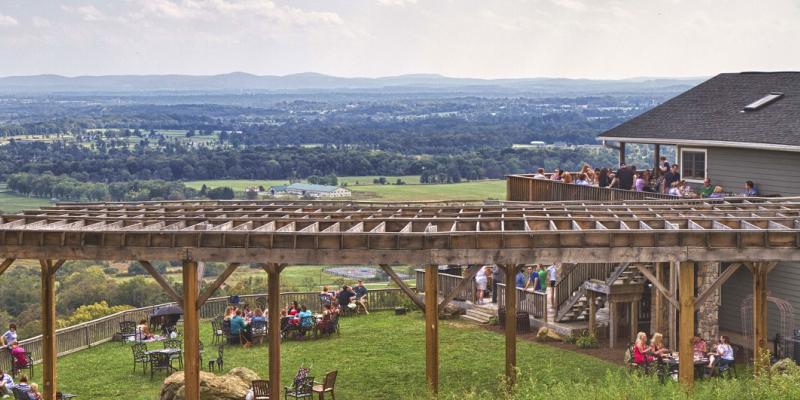 Loudoun County, DC's Wine Country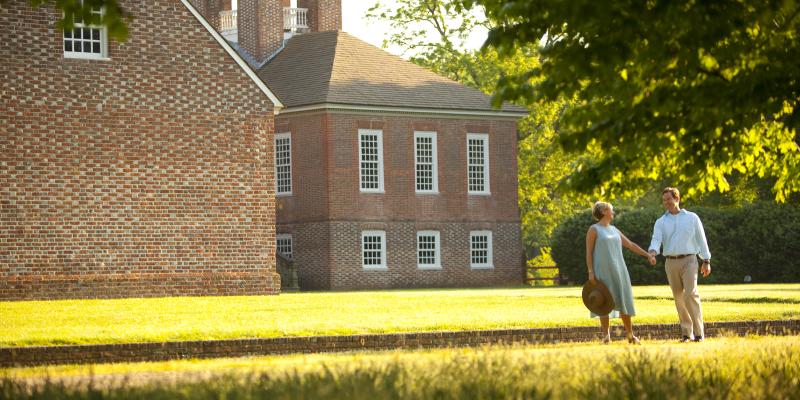 Stratford Hall, birthplace of General Robert E. Lee, along the Chesapeake Bay Wine Trail in Virginia
Wine Trails: Drink in the Capital Region
Think wineries, vineyards and tastings are only for oenophiles and expert palates? Think again. Capital Region Wine Trails are scenic, historic, active and fun.
Virginia Wineries
Virginia is an internationally recognized wine region with nearly 300 wineries spanning from the Eastern Shore to the Heart of Appalachia. Recently, Conde Nast Traveler counted the state among the seven Best Wine Regions in the World to Visit in 2018. Make time to sip your way across Virginia on more than 20 wine trails. Here's a small taste of the many you'll find:
Loudoun: DC's Wine Country
Loudoun's many wineries and tasting rooms are grouped into driving "clusters." Each drive is a unique experience, along winding roads and up mountains, past horse farms and historic estates, and beside miles of stacked stone fences.
Blue Ridge WineWay
Just under an hour from Washington DC, the Blue Ridge WineWay, an alliance of Virginia wineries, makes a perfect day trip or weekend escape.
Monticello Wine Trail
Celebrate the birthplace of American wine as you indulge in all the Monticello Wine Trail has to offer with its deep historic significance and lush vineyard views of the Blue Ridge Mountains.
Heart of Virginia Wine Trail
Sample the varietals of five different wineries along the Heart of Virginia Wine Trail, which also hosts regular festivals and special weekend events where visitors can explore the region's culture.
Maryland Wineries
With more than 400 different wines to choose from, there's a Maryland vintage to suit the tastes of anyone and everyone. From the mountains of Western Maryland to the Chesapeake plains, from country landscapes to quaint historic towns, Maryland's wineries provide a wide variety of delightful settings for a family adventure, a gathering with friends, a romantic getaway or a moment of quiet solitude. Here is a brief sampling of a few of Maryland's wine trails:
Frederick Wine Trail
From the outskirts of Mt. Airy to the edge of Montgomery County and even in downtown Frederick, you will find a wide selection of fine wines, warm hospitality and a glimpse of the ancient art of wine making along the Fredrick Wine Trail.
Carroll Wine Trail
Home to Maryland's oldest wine festival, visitors have been traveling to this region for years to taste the fruits of the harvest and to enjoy life — glass in hand! Tour the Carroll Wine Trail and see for yourself.
Chesapeake Wine Trail
Whether you're on your way to the beach or just taking a drive to admire the beautiful Bay, the Chesapeake Wine Trail will lead you through one of the most scenic and charming parts of the state.
Piedmont Wine Trail
A short drive into the country from Baltimore leads you to historic towns, state parks and cultural attractions set along the Piedmont Wine Trail. This is where Maryland viticulture began and where award-winning wineries thrive today.
And to splurge even more, check out these luxury experiences!