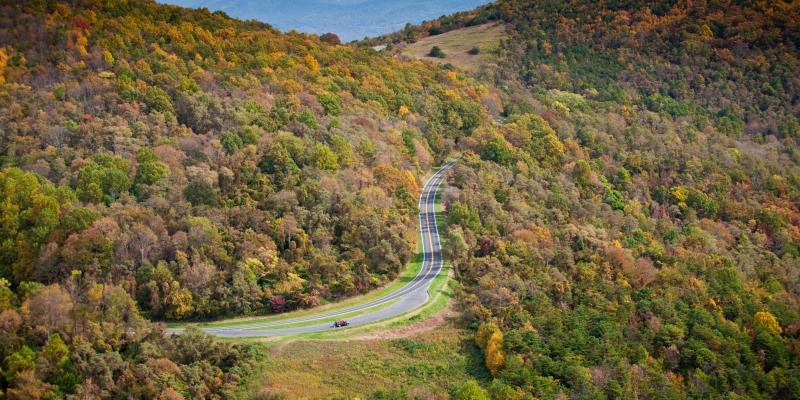 Along the Skyline Drive in Shenandoah National Park, Virginia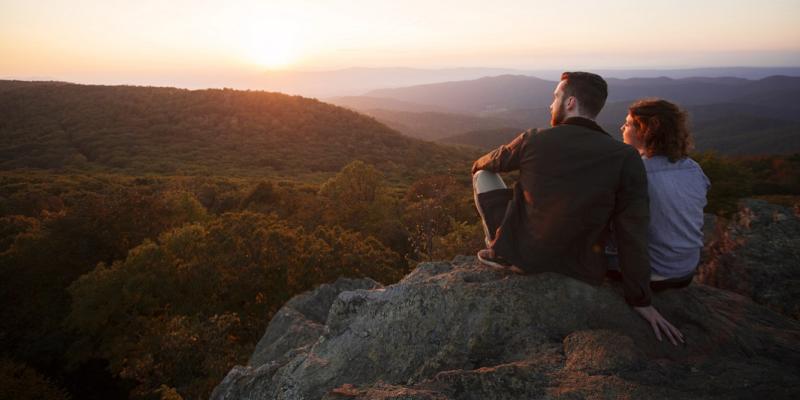 Bearfence Mountain Trail in Shenandoah National Park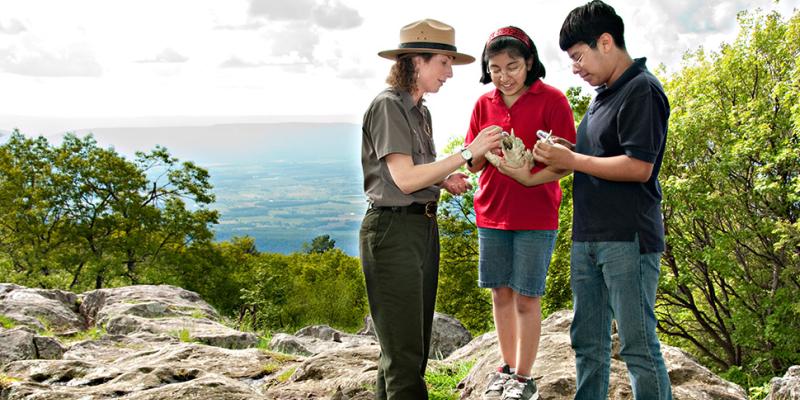 A ranger-led tour in Shenandoah National Park, Virginia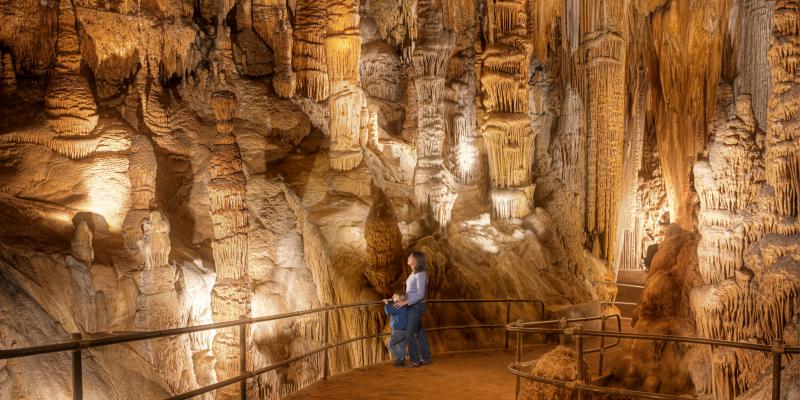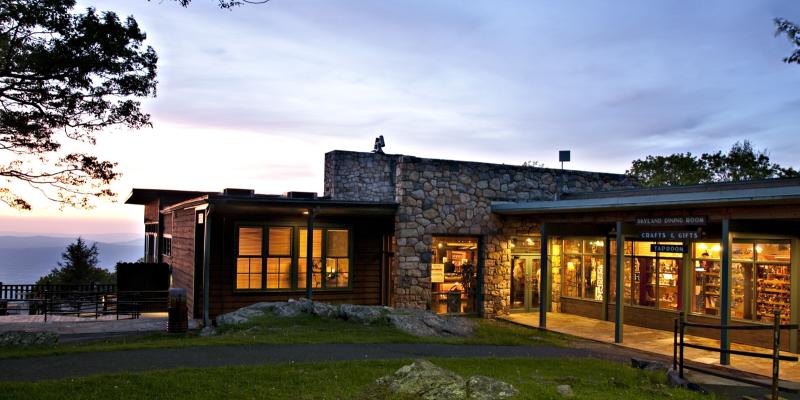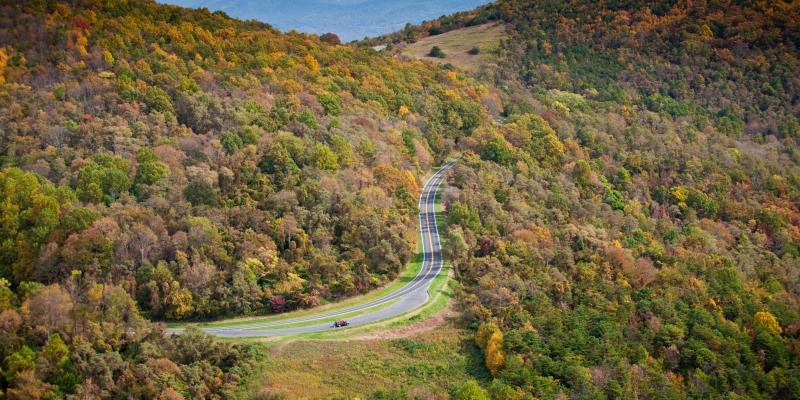 Along the Skyline Drive in Shenandoah National Park, Virginia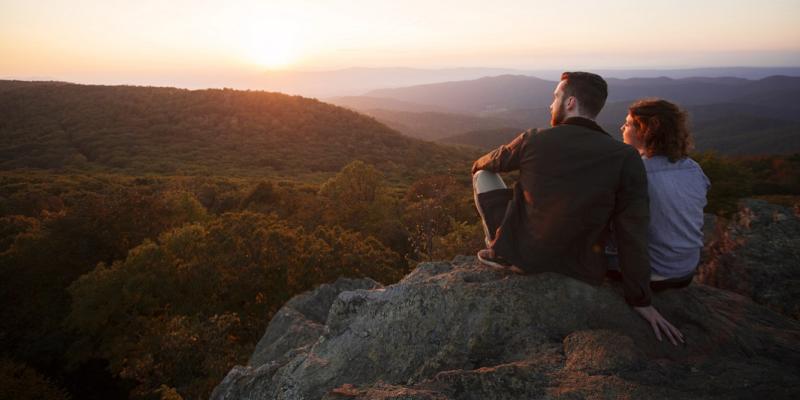 Bearfence Mountain Trail in Shenandoah National Park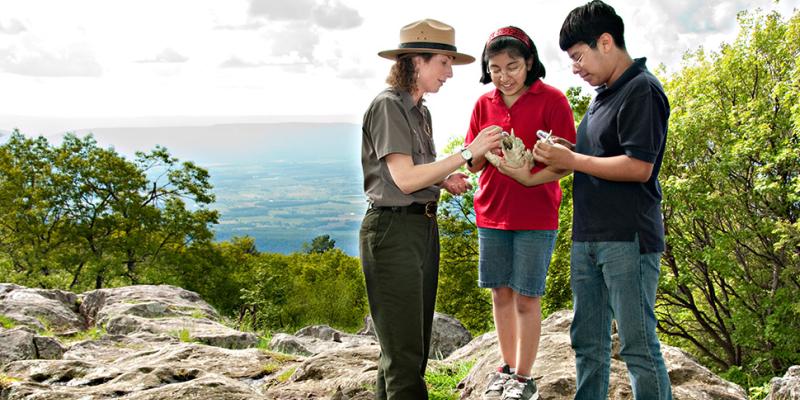 A ranger-led tour in Shenandoah National Park, Virginia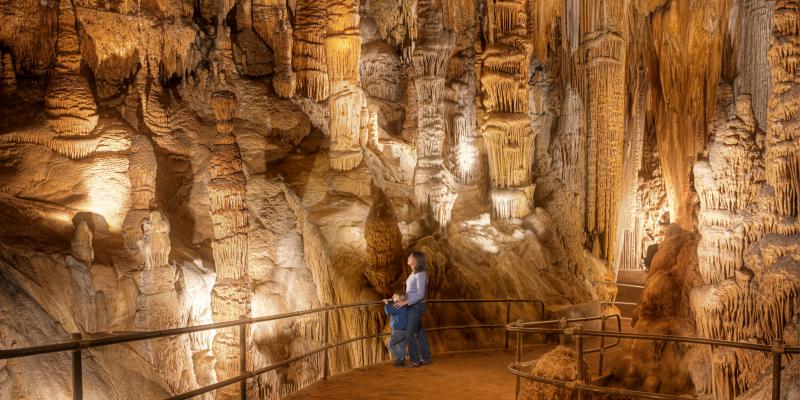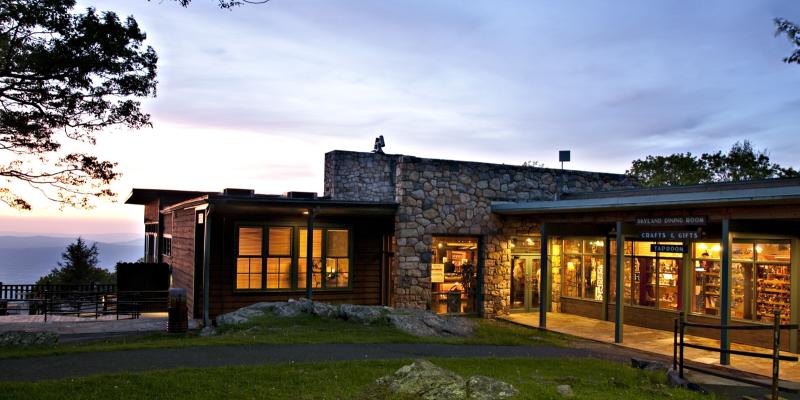 Two-Day Tour of Virginia's Skyline Drive
Enjoy a 105-mile scenic drive with easy access to trails and breathtaking overlooks.
Skyline Drive, part of Shenandoah National Park, runs north-south for 105 miles along the Blue Ridge Mountains. The drive provides access to numerous trails, including the Appalachian Trail, and is also used for biking and horseback riding. You can stop at one of 75 overlooks along the way to take in breathtaking views of the Shenandoah Valley.
Day 1: Waterfalls & Valley Views
Driving south along Skyline Drive from the north entrance, make Dickey Ridge Visitor Center your first stop. The staffed visitor center offers a film and exhibits that will familiarize you with the many recreational and educational opportunities available, from hiking and horseback riding to rock climbing and wine tasting. There's also a picnic area nearby.
Get out of the car and hike the magnificent Whiteoak Canyon. With six waterfalls ranging from 35 to 86 feet in height, each fall ends in a swimming hole. Trails to the upper falls are strenuous. For those seeking a shorter hike, the two-mile trail to the lower falls is ideal.
The only accessible trail in the park, Limberlost Trail was originally designed to allow visitors to view the hemlocks. Today, the trail serves as an example of the devastation of the invasive hemlock woolly adelgid, an insect which sucks sap from hemlocks. Follow the trail to see how the forest is regenerating.
Skyland's legacy began in 1888, when George Freeman Pollock, Jr. – influential in establishing Shenandoah as a national park – chose it as the perfect spot for his summer retreat. Today, lodging ranges from rustic cabins to a lodge with suites and fireplaces. From 3,680 feet – the highest point on Skyline Drive – enjoy panoramic views of the Shenandoah Valley.
Day 2: Rich Wildlife & Grand Caverns
Since its discovery in 1878, Luray Caverns has become the most popular cave in the eastern half of America. Guided tours lead visitors through cathedral-sized rooms with ceilings 10 stories high. Enormous chambers are filled with towering columns, shimmering draperies and crystal-clear pools. Can you tell (and remember) the differences between stalactites and stalagmites?
The visitor center at Big Meadows features interactive exhibits relating to Shenandoah National Park's history. Meander through the meadow and observe a variety of birds and other wildlife.
The pedestrian-friendly city of Waynesboro, nestled in the heart of the Shenandoah Valley, is home to shops, restaurants, museums, art galleries and places to stay. The South River – one of only two urban fisheries in Virginia – runs right through downtown. Must-sees in Waynesboro include the Shenandoah Valley Art Center, the Civil War-era Plumb House and the Waynesboro Heritage Museum.
This trip is especially gorgeous in the fall, when colourful foliage is at its brilliant peak!


For more ways to enjoy autumn in the Capital Region, check out our top fall experiences!