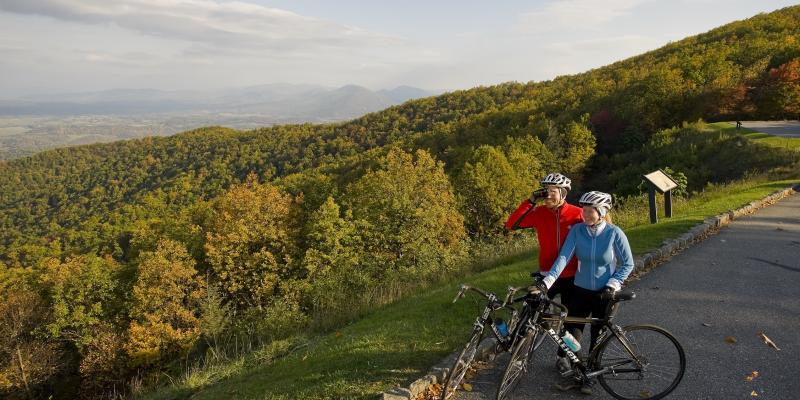 The Blue Ridge Parkway in Virginia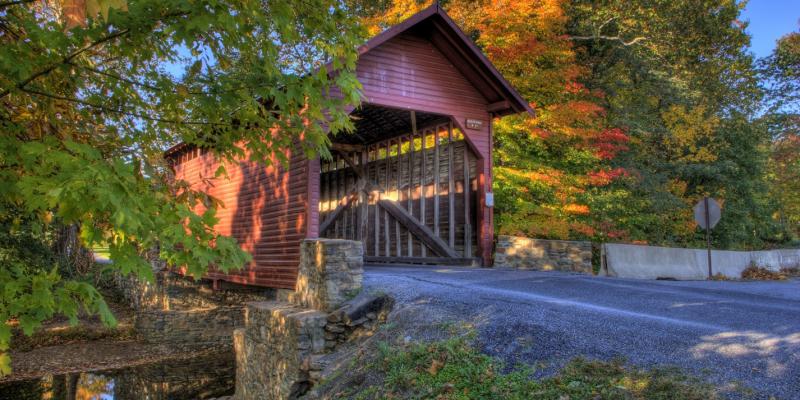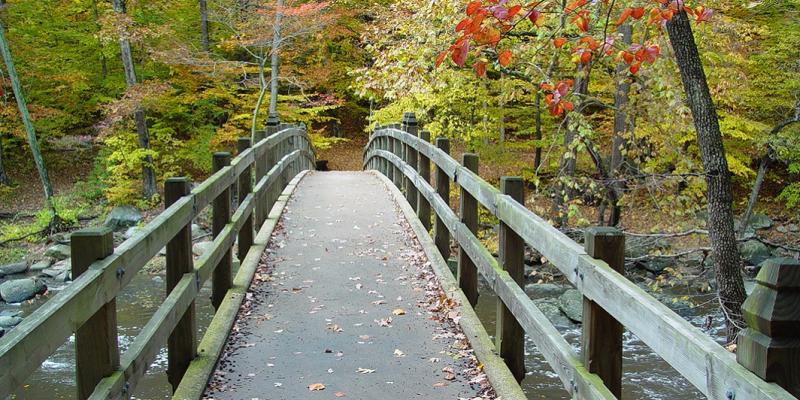 Trail in DC's Rock Creek Park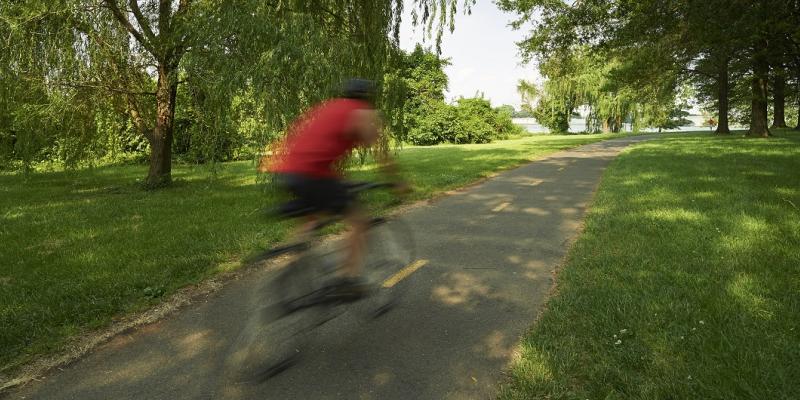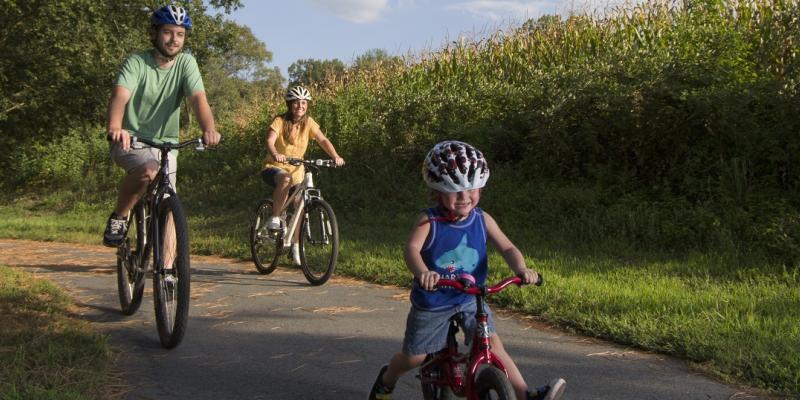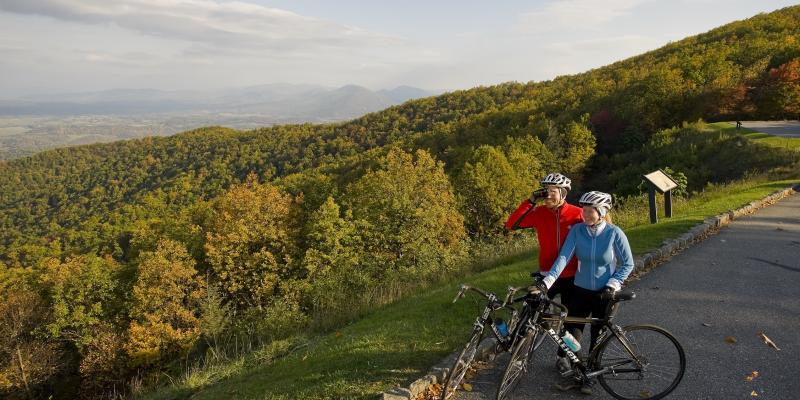 The Blue Ridge Parkway in Virginia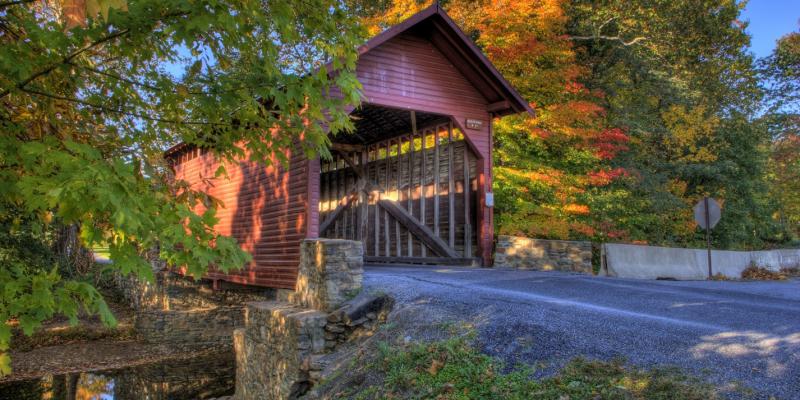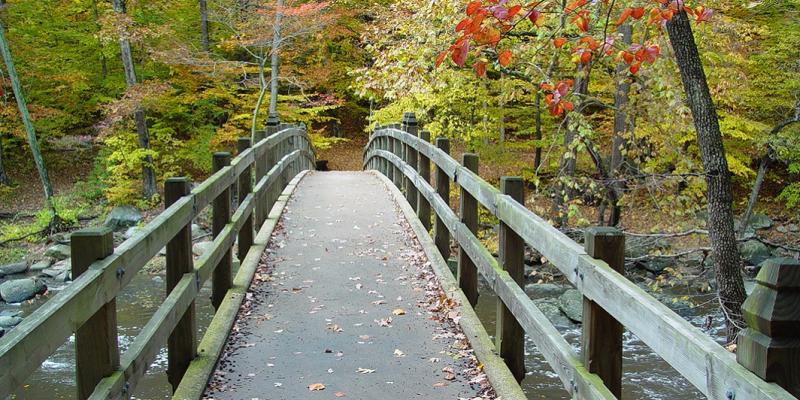 Trail in DC's Rock Creek Park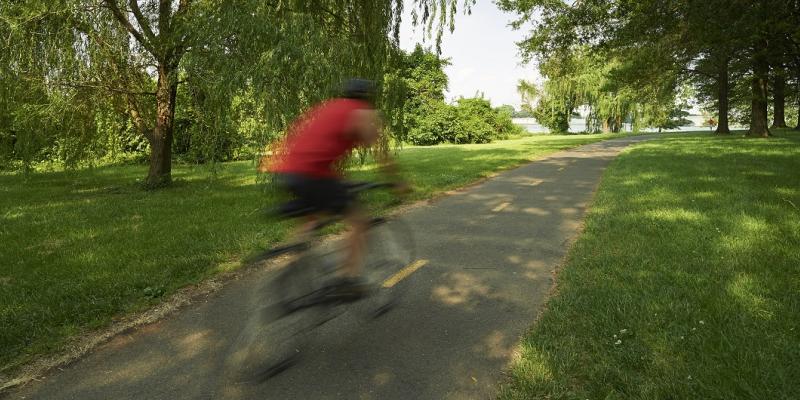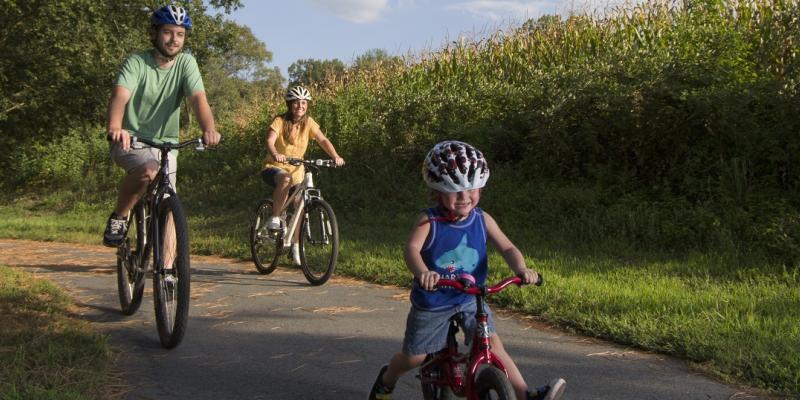 Best Biking and Cycling Trails near Washington, DC
Enjoy long-distance bicycle rides, scenic historic pathways and challenging mountain bike terrain in the Capital Region. 
Long-distance bicycle rides, scenic historic pathways and challenging mountain bike terrain — the Capital Region has it all.
Uninterrupted views of Washington, DC abound on this 18-mile paved, multi-use trail stretching from George Washington's elegant Mount Vernon estate to tranquil Theodore Roosevelt Island. For a longer ride, connect with other regional routes, including the Potomac Heritage National Scenic Trail, Four Mile Run Trail and Woodrow Wilson Bridge Trail.
Featuring steep climbs and rock-strewn sections, the roughly 7-mile trail is a favourite among seasoned cyclists. Admire the beauty of northern Maryland's Monocacy Valley and unparalleled panoramas of lush Catoctin Mountain Park, which is peppered with mountain laurel, flowering dogwoods and other gorgeous blooms in the springtime.
A paved pedestrian and bicycle pathway between past and present capitals Jamestown and Richmond, the 52-mile trail follows Highway 5 as it skirts the historic James River. Points of interest along the way include Historic Jamestown, Revolutionary War battlegrounds and President John Tyler's Sherwood Forest Plantation.
This 469-mile national scenic byway winds through parks and forests, past historic towns and waterfalls, near many museums and wineries, and connects to Virginia's famously scenic Skyline Drive in Shenandoah National Park. Spanning the southern and central Appalachians, the parkway offers prime opportunities to see a wide array of wild flowers in the spring and summer, colourful foliage in fall and wildlife like wild turkeys and black bears throughout the year.
Quarter Century Loop
This 25-mile route from Washington, DC to Maryland's Montgomery County leads road bikers to peaceful pastoral views and offers the perfect mix of uphill ascents and gentle rolling terrain. Connect with the popular Capital Crescent Trail near Bethesda to add variety to your ride.
Sometimes called the skinniest park in the state, the Washington & Old Dominion Trail stretches 45 paved miles through northern Virginia, between Shirlington and Purcellville, along the former roadbed of the Washington & Old Dominion Railroad. Idyllic nature scenes make for a particularly lovely journey, with plenty of parks dotting the path.
Escape DC's urban landscapes in favour of the great outdoors — without actually having to leave the city. A collection of paved multi-use paths and an on-road bike route are beloved by both visitors and residents of the nation's capital. The roads through the park are closed to vehicles on weekends, making it even easier to enjoy the oasis-like setting.