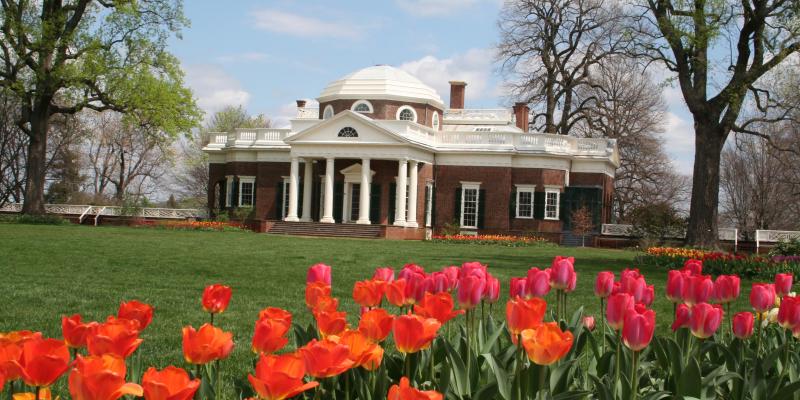 President Thomas Jefferson's mountaintop home, Monticello, in Charlottesville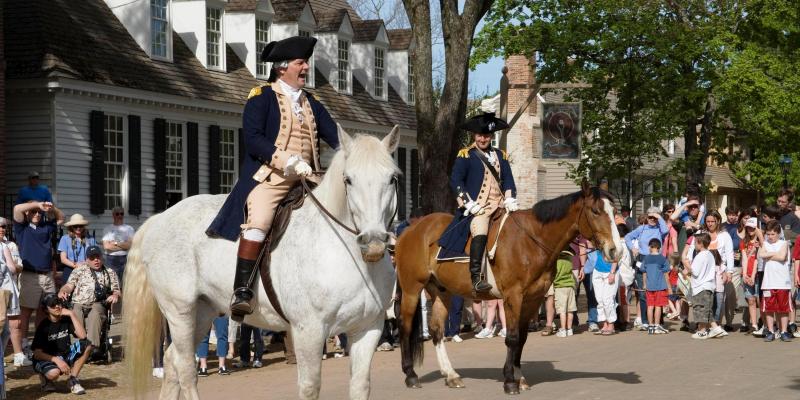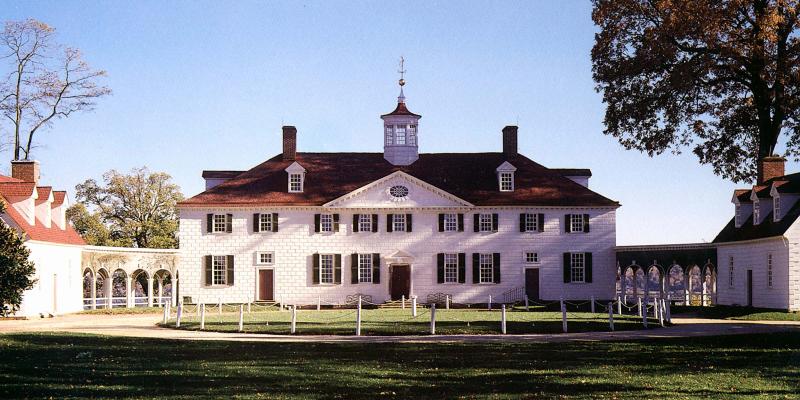 Mount Vernon, home to America's first President, George Washington, overlooking the Potomac River near Washington, DC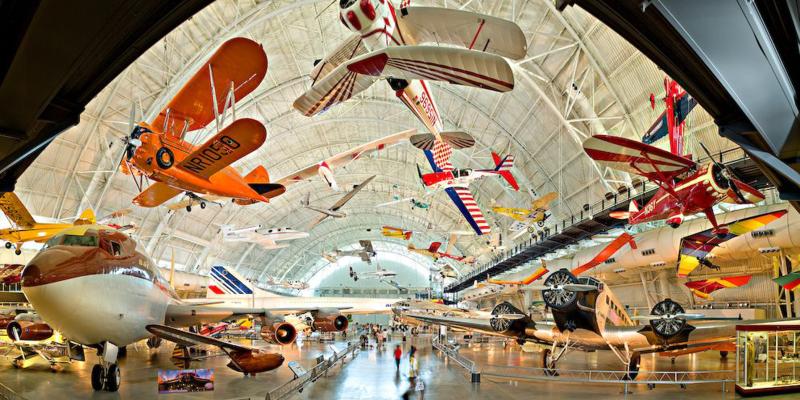 National Air and Space Museum's Steven F. Udvar-Hazy Center near Washington Dulles International Airport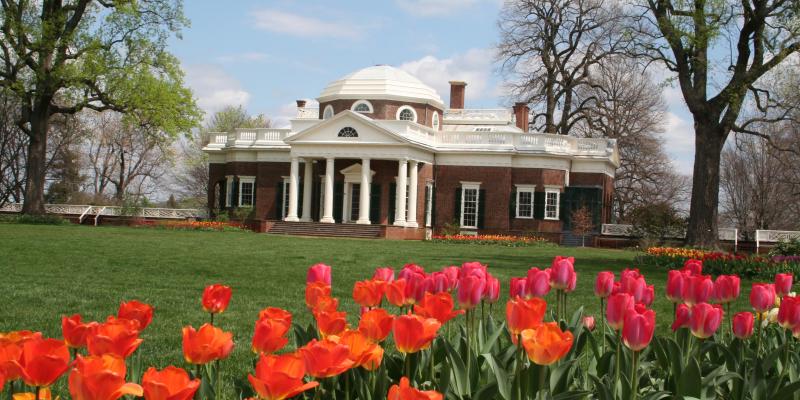 President Thomas Jefferson's mountaintop home, Monticello, in Charlottesville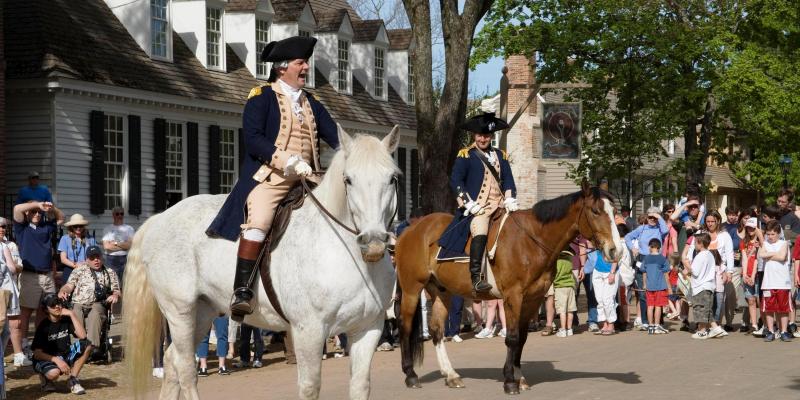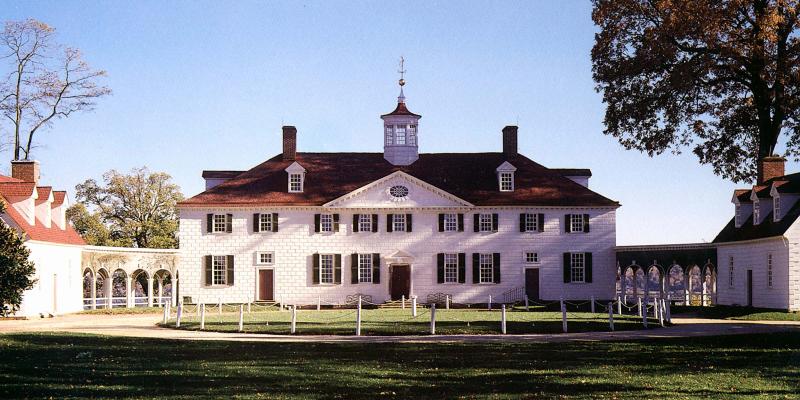 Mount Vernon, home to America's first President, George Washington, overlooking the Potomac River near Washington, DC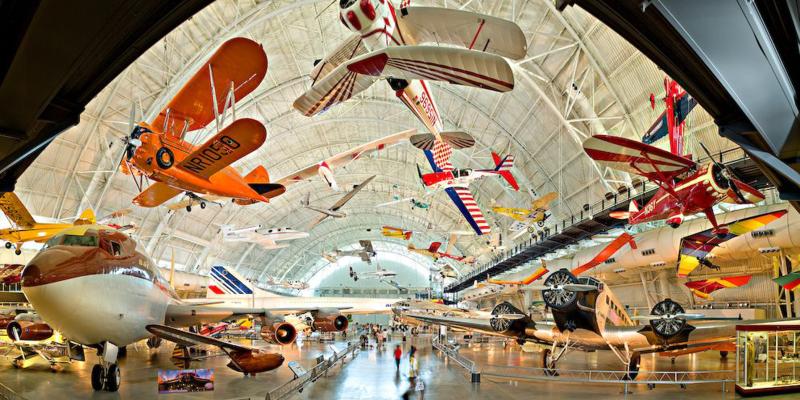 National Air and Space Museum's Steven F. Udvar-Hazy Center near Washington Dulles International Airport
Virginia History
Travel through America's history at these notable sites, from the earliest English settlers to the Civil War and beyond.
Since English settlers first stepped foot onto Jamestown in 1607, Virginia has played a leading role in American history. Today, the 23-mile Colonial Parkway showcases the state's importance throughout the colonial period, taking visitors past many of the region's most prominent historic sites.
Colonial Life in Virginia
At Yorktown, visitors can witness where the Revolutionary War's final decisive battle was fought, as well as view recreations depicting 18th century military life. To see how ordinary colonists went about their days, head to Colonial Williamsburg, the nation's largest living history museum. Spanning 301 acres, this extraordinary site showcases working blacksmith shops, taverns, printing presses and churches, offering a wonderfully preserved snapshot of the past.
Virginia's Civil War Sites
Virginia was also the backdrop for much activity during the Civil War. Tour major battlefields such as Fredericksburg and Manassas, or visit the McLean House in Appomattox, where General Robert E. Lee surrendered to the Union Army.
Presidential Residences & Museums in Virginia
Virginia is home to eight US presidents, more than any other state, and several presidential residences are open to visitors. You can tour the homesteads and gardens of George Washington's Mount Vernon and Thomas Jefferson's Monticello, which offer insight into the characters that shaped the nation.
A wealth of museums are on offer across Virginia, from famed glass collections at Norfolk's Chrysler Museum of Art to the Smithsonian Institution's National Air and Space Museum Steven F. Udvar-Hazy Center, located near Washington Dulles International Airport.