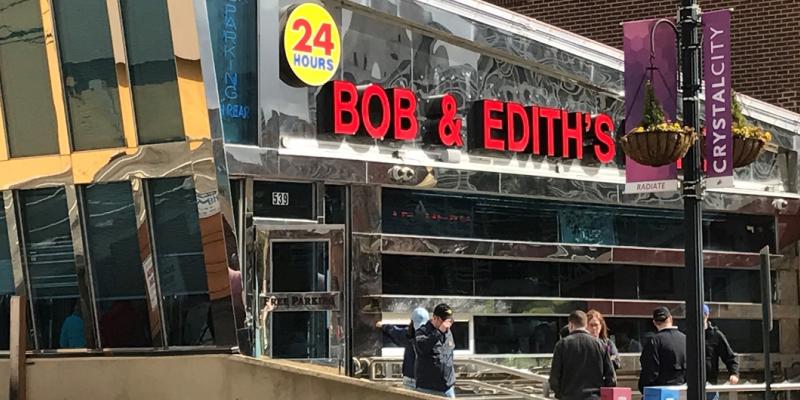 Bob & Edith's Diner in Crystal City, Virginia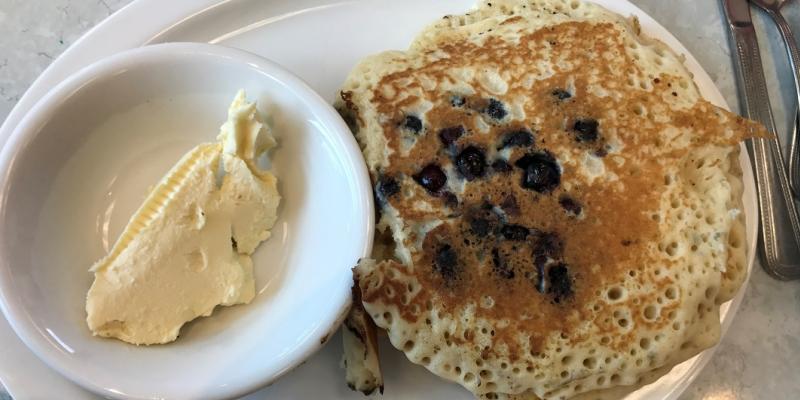 Blueberry pancakes at Bob & Edith's Diner in Crystal City, Virginia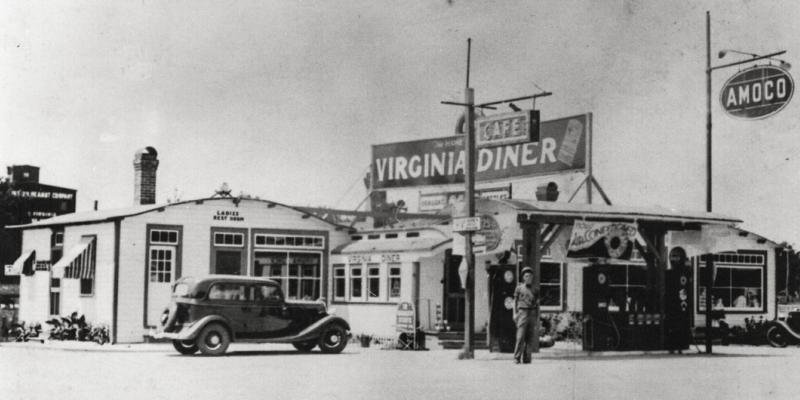 Historical photo of Virginia Diner, opened in 1929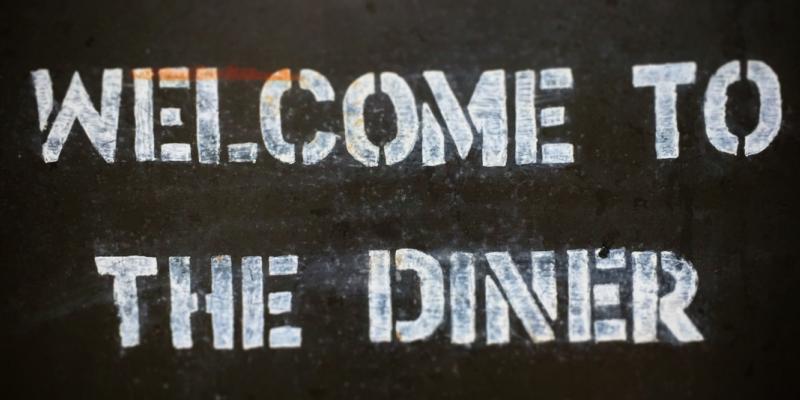 The Diner in Washington, DC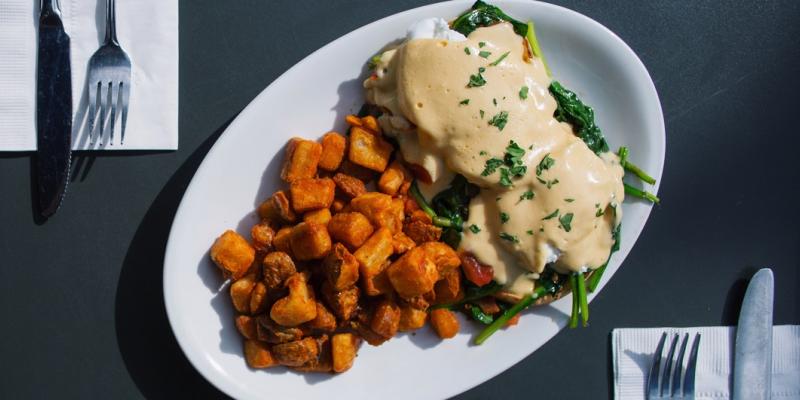 Eggs Benedict at The Diner in Washington, DC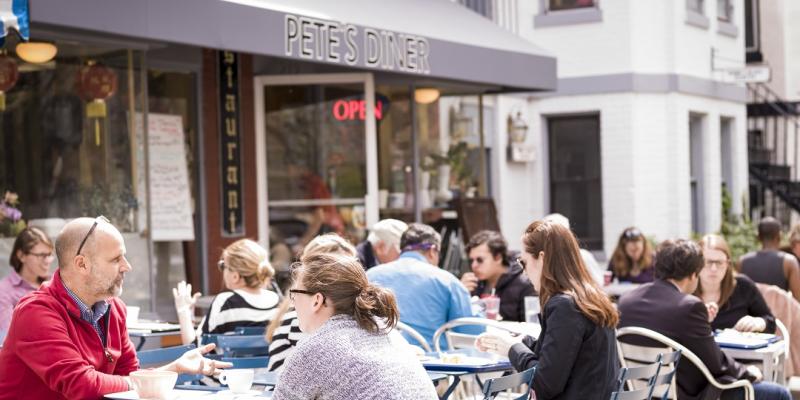 Dining al fresco at Pete's Diner in Washington, DC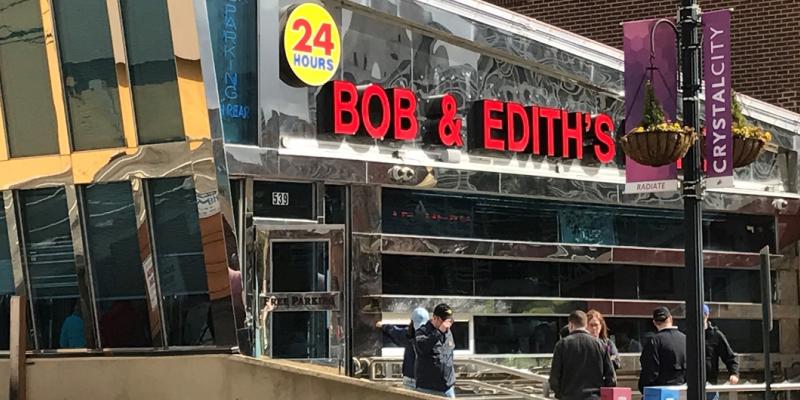 Bob & Edith's Diner in Crystal City, Virginia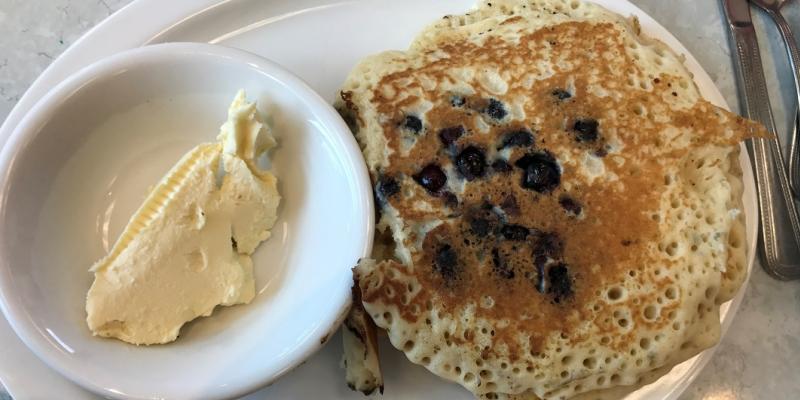 Blueberry pancakes at Bob & Edith's Diner in Crystal City, Virginia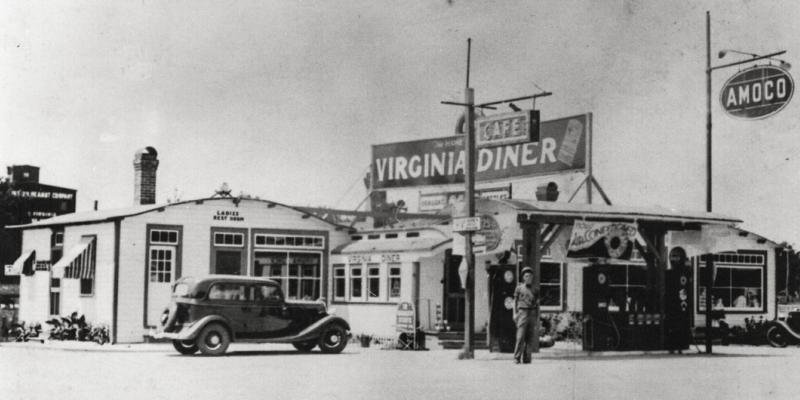 Historical photo of Virginia Diner, opened in 1929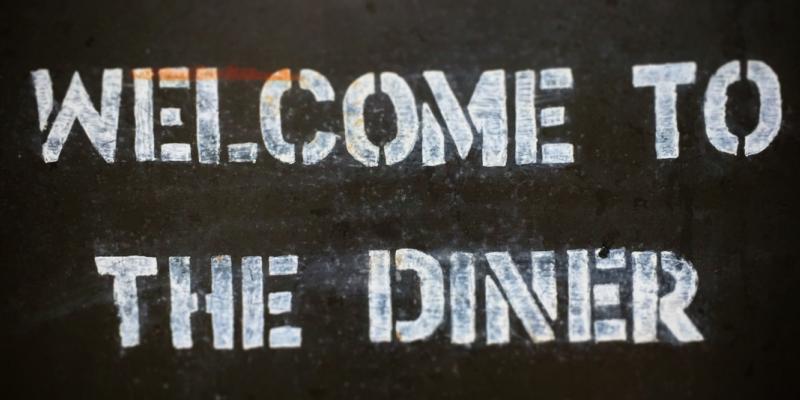 The Diner in Washington, DC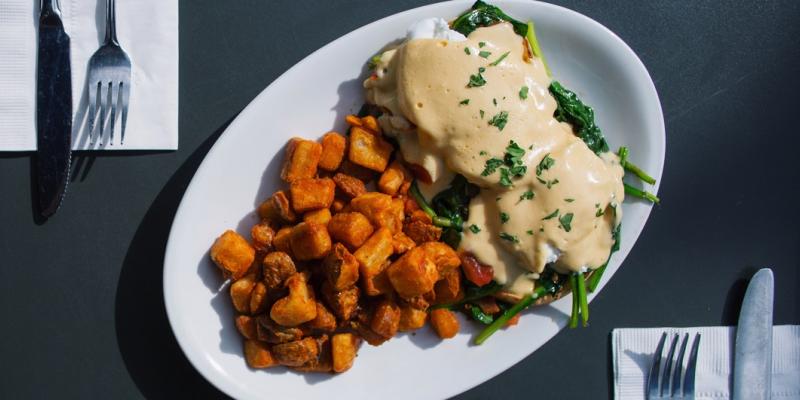 Eggs Benedict at The Diner in Washington, DC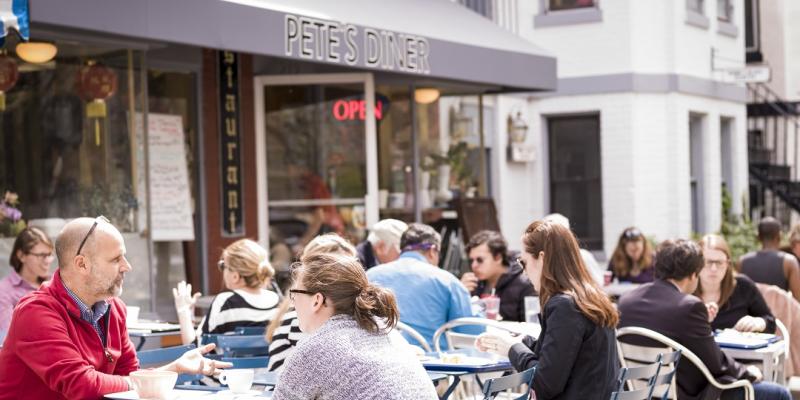 Dining al fresco at Pete's Diner in Washington, DC
Classic American Diners Offer a Taste of the USA
Enjoy comfort food, homemade pies, breakfast all day and fast service, often 24 hours a day. 
Diners populate the Capital Region, from its urban centres to the rural countryside and along well-travelled routes. Here are some of the most popular diners in the region.
Washington, DC Diners
Pete's Diner
This DC institution draws a regular crowd of residents and Capitol Hill staffers and politicians. Be sure to save room for the Pie in a Jar dessert.
The Diner
Located in the Adams Morgan neighbourhood, The Diner serves classic-inspired American comfort food and drink 24 hours a day.
Lincoln's Waffle Shop
This downtown eatery is located across from Ford's Theater and is known for waffles, of course, as well as other traditional American breakfast staples like homefries and pancakes.
Maryland Diners
Tastee Diner
Since 1935, Tastee Diner has been serving breakfast, lunch and dinner from a classic diner car. Tastee has three locations in Maryland (Bethesda, Laurel and Silver Spring) and the Silver Spring location was designated a historic landmark in 1994.
Double T Diner
Double T Diner has been serving the region since 1959 and today has eight locations in Maryland, including Baltimore, Annapolis, and Ellicott City.
Broadway Diner
Located just off Interstate 95 in Baltimore, Broadway Diner features recipes using their own spices and desserts made in-house. The menu includes more than 200 items, including several seafood and Greek dishes.
Virginia Diners
Bob & Edith's Diner
Known for famous pancakes and patty melts, Bob & Edith's Diner has two locations in Arlington and one in Springfield.
Virginia Diner
Opened in 1929 in the heart of Virginia peanut country, this popular spot offers classic Virginia foods like Virginia ham, Brunswick stew and, of course, dishes featuring local peanuts, like Waldorf salad topped with savoury peanut dressing and their World-Famous Peanut Pie.
Metro 29 Diner
For more than 20 years, diners in Arlington have enjoyed Metro 29's super-sized plates, plus home-made desserts and pastries served fresh from their on-site bakery.