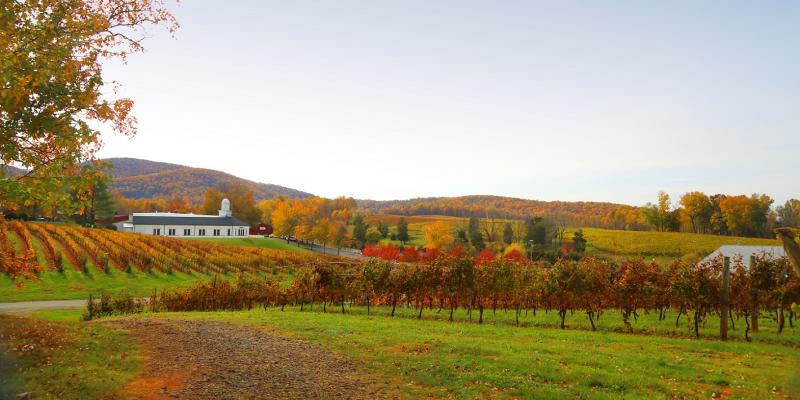 Barboursville Vineyards near Charlottesville, Virginia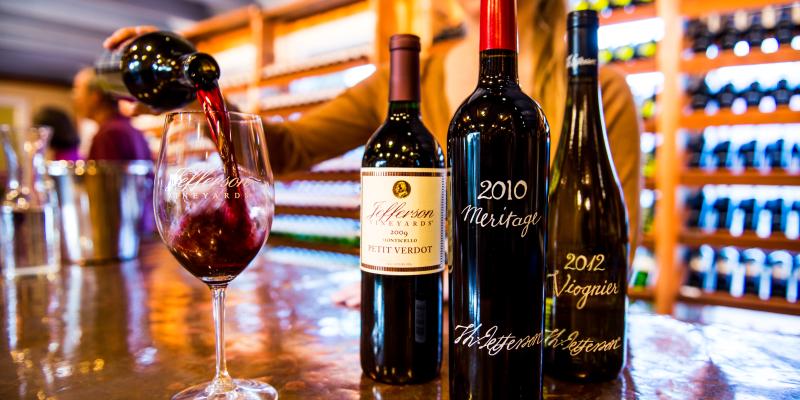 Jefferson Vineyards (Photo Credit: Jefferson Vineyards courtesy of Virginia Tourism Corporation)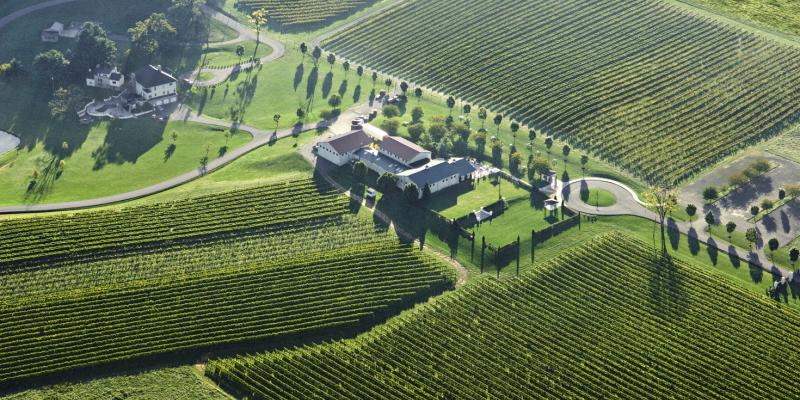 Breaux Vineyards, Loudoun County, Virginia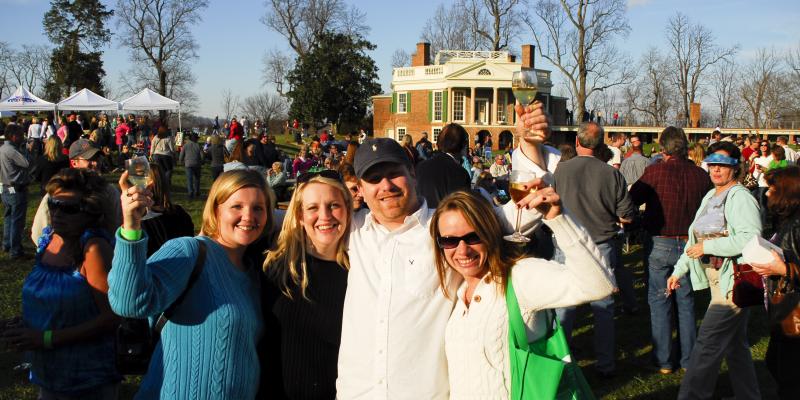 Poplar Forest Wine Festival near Lynchburg, Virginia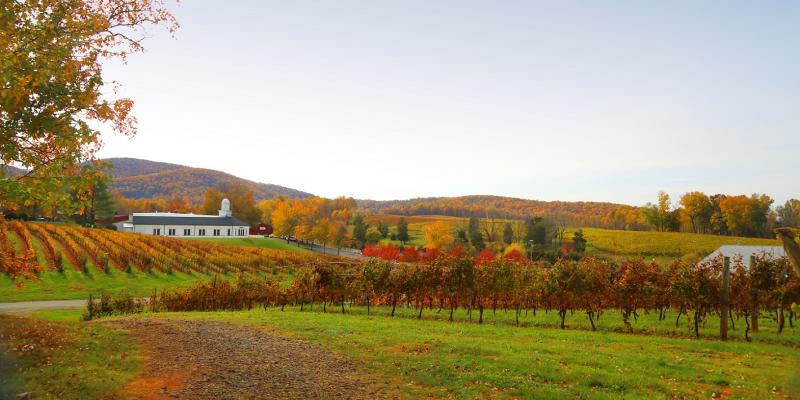 Barboursville Vineyards near Charlottesville, Virginia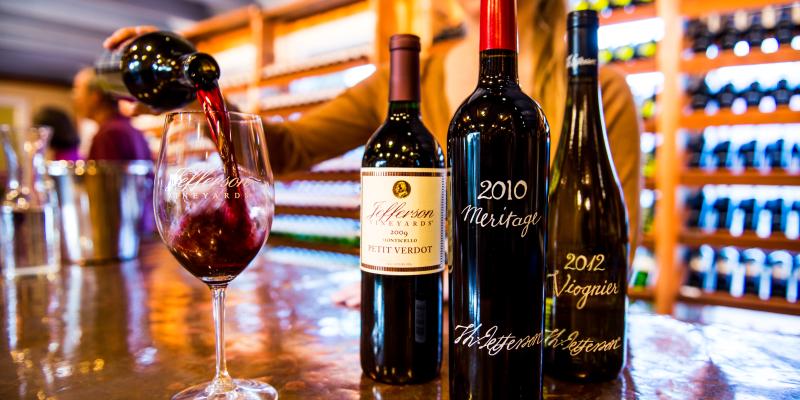 Jefferson Vineyards (Photo Credit: Jefferson Vineyards courtesy of Virginia Tourism Corporation)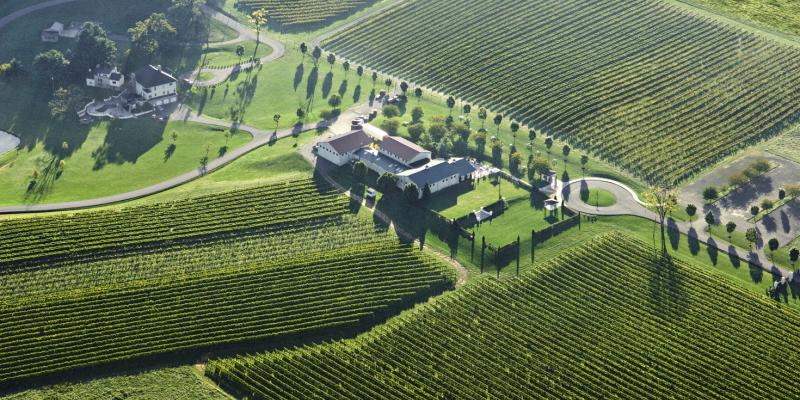 Breaux Vineyards, Loudoun County, Virginia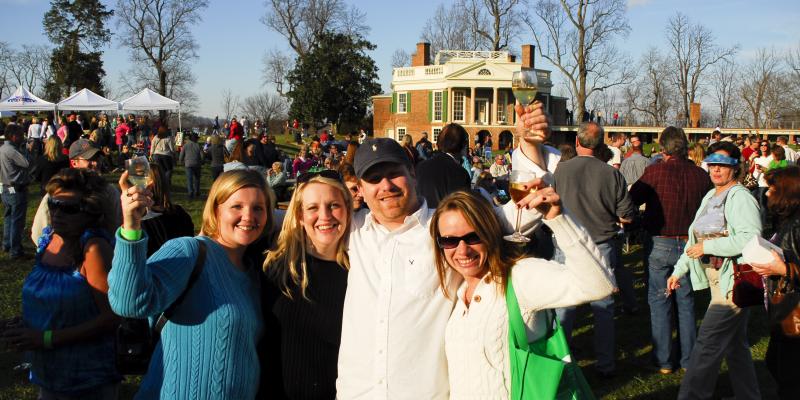 Poplar Forest Wine Festival near Lynchburg, Virginia
Virginia's Wine Country
Follow Virginia's wine trails to tour the state's award-winning wineries and vineyards, sampling sumptuous vintages as you go.
Experience the distinctive tastes and scenic landscapes of Virginia by embarking on a winery tour of the state's flourishing wine-making industry.
With nearly 300 vineyards and wineries and dozens of wine trails, Virginia is the undeniable heart of the Capital Region's wine industry. In fact, Condé Nast Traveler counted the state among the seven Best Wine Regions in the World to Visit in 2018.
Although the first grape-growing attempts were made by the settlers in Jamestown, it is only since the 1950s that Virginia has flourished into an internationally recognized wine region.
Today, wineries are spread throughout every corner of the state, with the densest concentrations found within the northern and central regions. This makes for an easy day-long Virginia winery tour from Washington, DC, which visitors can enjoy themselves or with the aid of a hired guide and driver.
Many wineries are located near historic landmarks, providing a unique way to pair sightseeing with tastings.