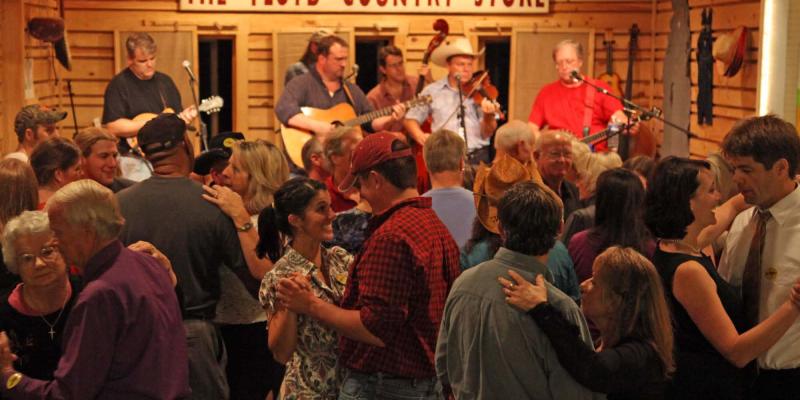 The Floyd Country Store, home of the world-famous Friday Night Jamboree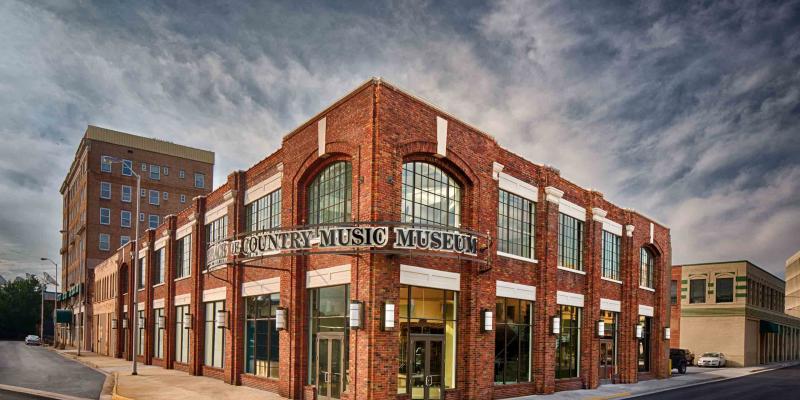 The Birthplace of Country Music Museum, Bristol, Virginia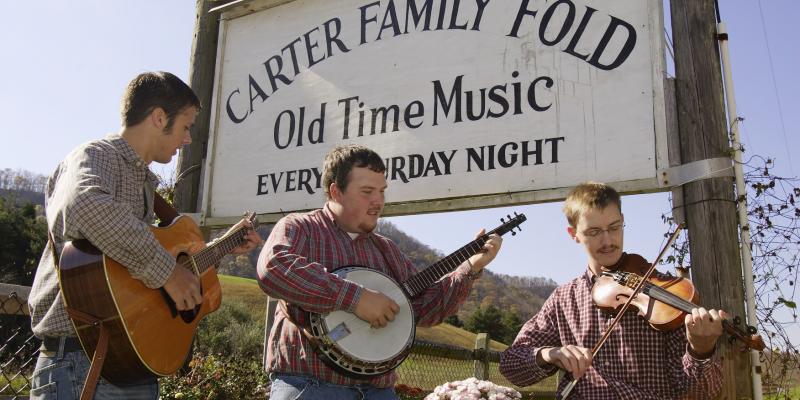 Carter Family Fold, Hiltons, Virginia (Photo credit: Virginia Tourism Corporation)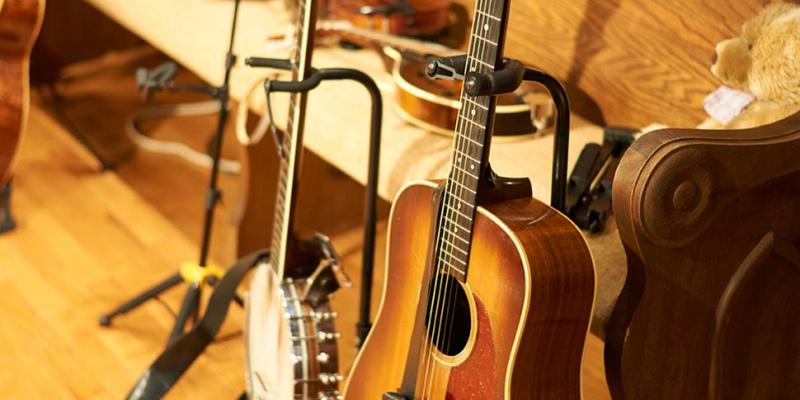 Traditional bluegrass instruments, Virginia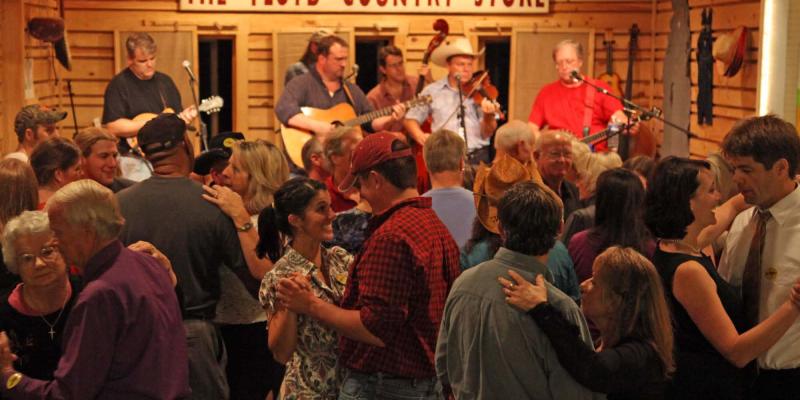 The Floyd Country Store, home of the world-famous Friday Night Jamboree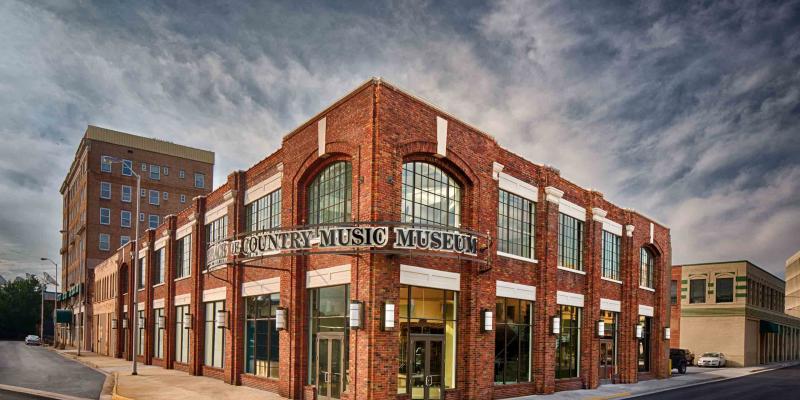 The Birthplace of Country Music Museum, Bristol, Virginia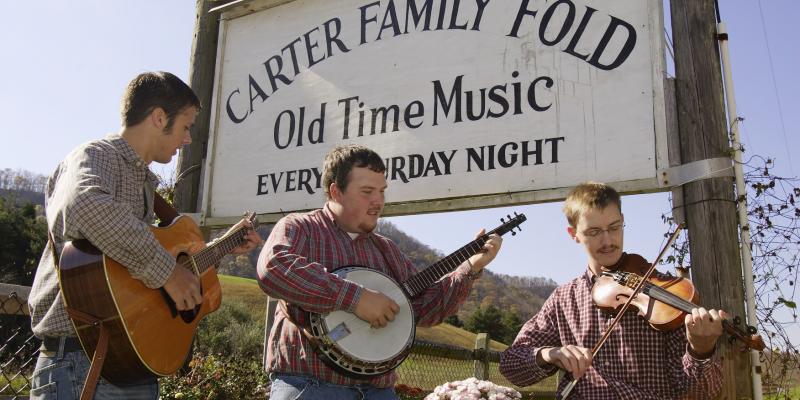 Carter Family Fold, Hiltons, Virginia (Photo credit: Virginia Tourism Corporation)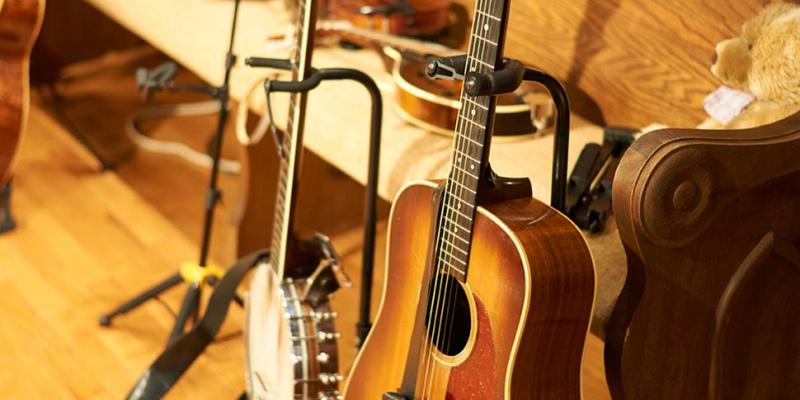 Traditional bluegrass instruments, Virginia
Follow the Music: Crooked Road Music Trail
The sounds of country music beat strong and pure in Virginia.
Day and night, along the Crooked Road Music Trail, the plaintive strains of mountain ballads and toe-tapping, old-time dance music echo across this region's sharp ridges and deep valleys.
A variety of handcrafted woodwork, weaving and pottery can be found in country stores and small workshops. Numerous opportunities for outdoor activities, from hiking, biking, fishing and boating are also available.
Your 1st Day: Bluegrass in the Blue Ridge
Blue Ridge Institute & Farm Museum - Franklin County, Virginia
Begin your tour at the Blue Ridge Institute & Farm Museum at Ferrum College, the official State Center for Blue Ridge Folklore, highlighting the folk traditions of western Virginia through its rotating exhibitions of the music, crafts, decorative arts and foodways.
Floyd Country Store - Floyd, Virginia
An old-time general store with lots of locally made crafts and food. There's even an old-fashioned candy counter, a small antique museum and a 1940s era working jukebox. Also the home of the famed Friday Nite Jamboree, where local and visiting musicians create a wonderful venue for music and dancing.
Rex Theater - Galax, Virginia
You are invited to be a part of the audience of WBRF 98.1 FM radio's popular broadcast, Blue Ridge Backroads Live, featuring bluegrass and old-time bands performing on stage.
Blue Ridge Music Center & Museum - Grayson County, Virginia
Created to preserve the traditional music of the Blue Ridge Mountains, the state-of-the-art amphitheatre presents performances every Saturday night from May through September. The museum features exhibits about music and includes a luthier's shop.
Your 2nd Day: Bristol - The Birthplace of Country Music
Birthplace of Country Music Museum - Bristol, Virginia
Bristol is the location of the 1927 Victor recording sessions which produced stars such as the Carter Family and Jimmie Rodgers. The Smithsonian affiliated Birthplace of Country Music Museum celebrates those early Bristol recordings and the pioneers of traditional Appalachian music with 12,000 square feet of exhibit space, theatre experiences, music stations, year-round performances and educational programming. 
Carter Family Fold and the A.P. Carter Museum and Birthplace - Hiltons, Virginia
The Carter Family is considered the "First Family of Country Music." A tobacco barn was turned into a music center that seats 1,000 people. Today, A.P. Carter's old general store acts as a museum. Enjoy old-time, bluegrass and country music every Saturday night. There's a dance floor for clogging and flat-footing too.
Your 3rd Day: Ode to Mountain Music
Ralph Stanley Museum - Clintwood, Virginia
Combining the career of legendary bluegrass artist Dr. Ralph Stanley with the history of traditional mountain music, this state-of-the-art, interactive museum lets visitors see and hear this particular style of American music in its original setting: the mountains of southwestern Virginia.
Country Cabin - Norton, Virginia
Take clogging classes and enjoy a Saturday night show at this popular stage for local musicians and bands performing bluegrass, country and old-time music throughout the year.