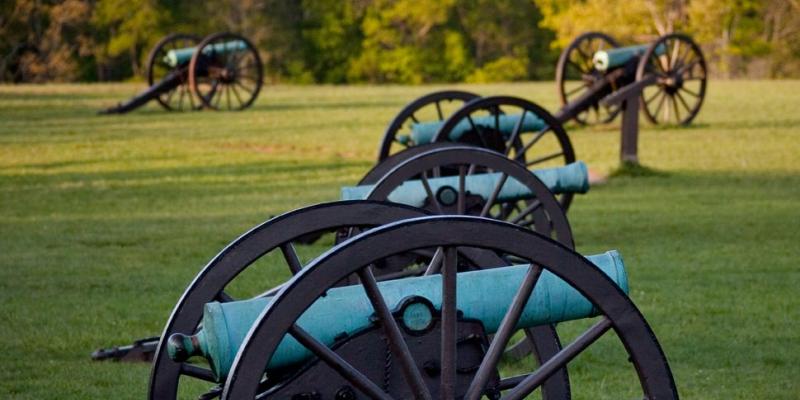 Manassas National Battlefield Park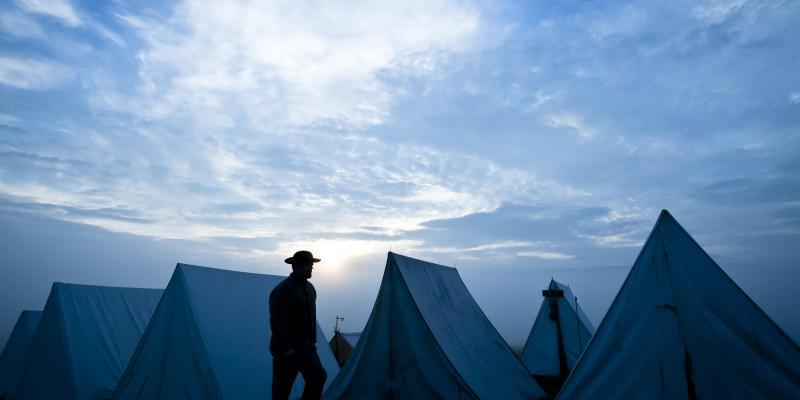 Reenactment of the Battle of New Market, Virginia's Shenandoah Valley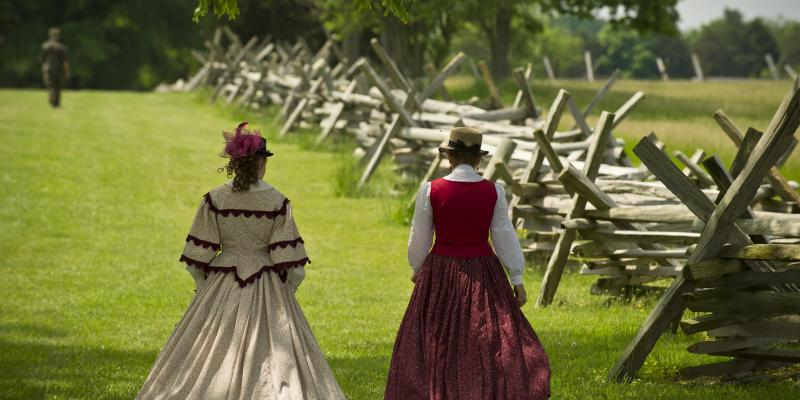 New Market Battlefield State Historical Park in Virginia's Shenandoah Valley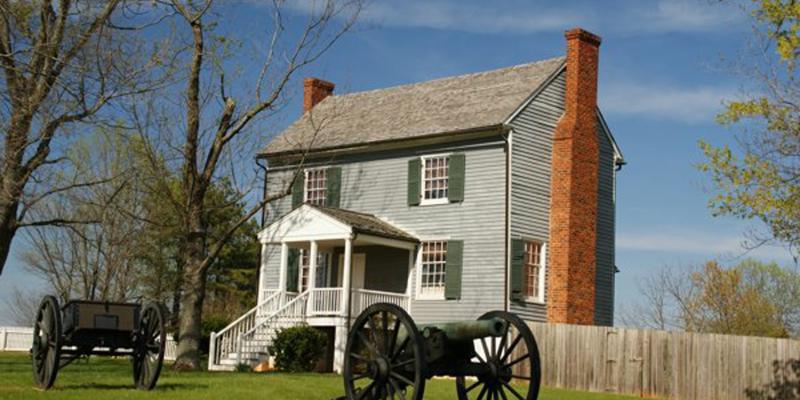 Destination of Robert E. Lee's final march, Appomattox, Virginia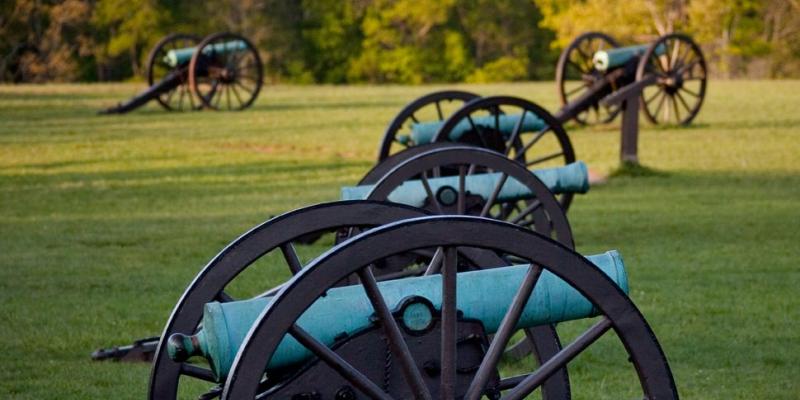 Manassas National Battlefield Park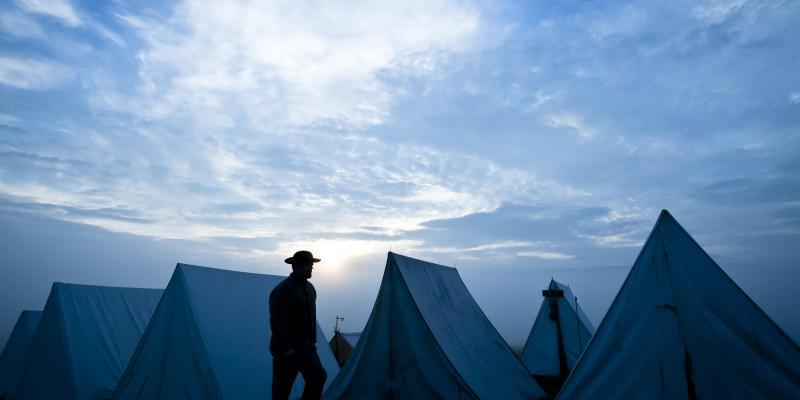 Reenactment of the Battle of New Market, Virginia's Shenandoah Valley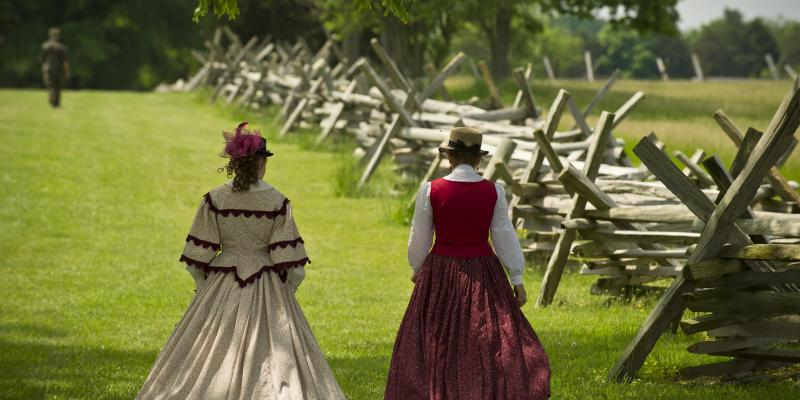 New Market Battlefield State Historical Park in Virginia's Shenandoah Valley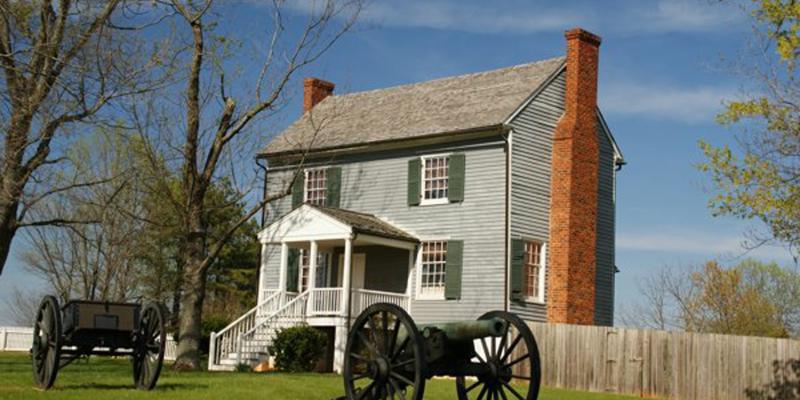 Destination of Robert E. Lee's final march, Appomattox, Virginia
Civil War: Trails and Itineraries in Virginia
More American Civil War battles were fought in the Capital Region than anywhere else in U.S.
Civil War Trails across Virginia bring the stories of these battles and those who fought them to life on the very grounds where the action took place.
Walk in a soldier's footsteps across the battlefields of Virginia, attend Civil War related events, or don 1800s garb and take part in a battle reenactment. Visit the many historic churches, homes, museums and cemeteries while making your way along the trails.
Experience the Civil War dramatically by tracing five different Civil War Trails throughout the state. More than 400 sites tell stories never before told, through pictures, battle maps, and interpretation. Travellers can spend two days or two weeks following the campaigns fought in Virginia through 79 cities and counties. Each site is car-accessible and describes events specific to that location.
1862 Peninsula Campaign, Civil War in Tidewater
Drive the tour of the Peninsula Campaign, beginning at Fort Monroe in Hampton and ending on the bloody battlefields near Richmond. Several interpreted stops relating to the March 1862 Battle of Hampton Roads - the first action between two ironclad ships, the USS Monitor and the CSS Virginia - are available.
Shenandoah Valley, Avenue of Invasion
Trail stops uncover the often desperate action in the great breadbasket, the Valley of Virginia. Highlights are Stonewall Jackson's famous 1862 Valley Campaign and the final Union campaigns in 1864.
Northern Virginia, Crossroads of Conflict
The events leading up to the Battles of Manassas and Mosby Country, the defences of Washington, and many other topics are explained at dozens of Trails sites from the rolling hills of Fauquier County to the DC suburbs.
Lee vs. Grant, The 1864 Campaign
The 1864 Overland Campaign began west of Fredericksburg and ended with the siege of Petersburg.
Lee's Retreat, The Final Campaigns
Cover the route of Robert E. Lee's final march from Petersburg to Appomattox. Visit the battlefield at Sailor's Creek, where Lee lost a substantial part of his army, and explore the 1864 Wilson/Kautz Raid, as well as the critical Battle at Lynchburg.