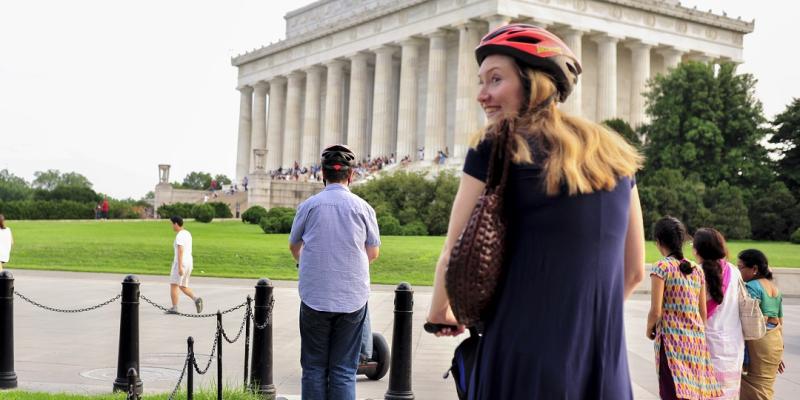 Segway tour along the National Mall in Washington, DC (Photo courtesy Bike and Roll)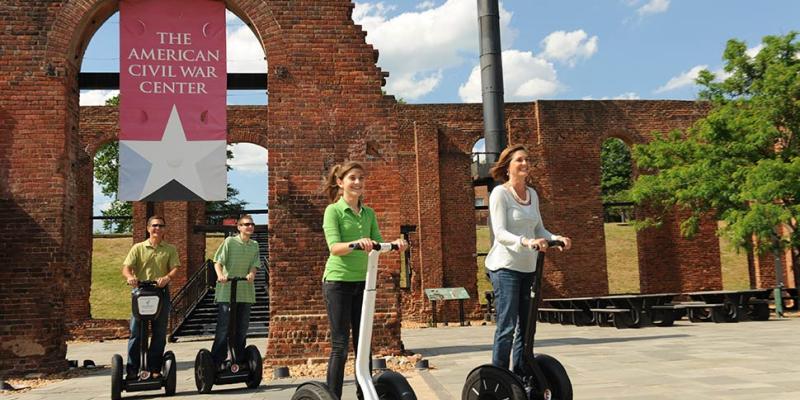 Visiting the American Civil War Center on Segway, Richmond, Virginia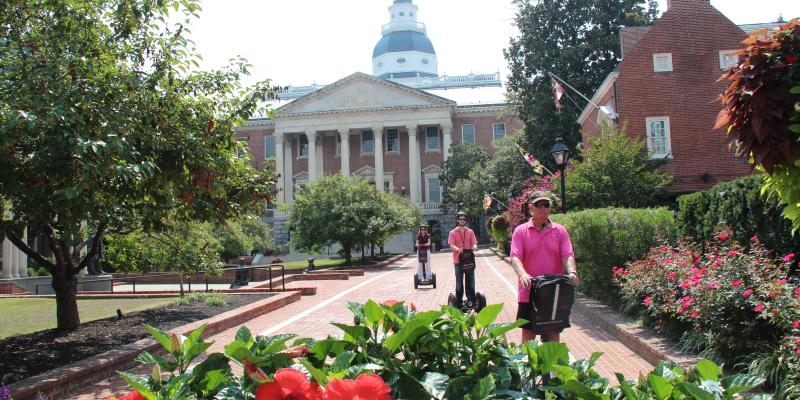 Touring the monuments of Richmond on Segway, Virginia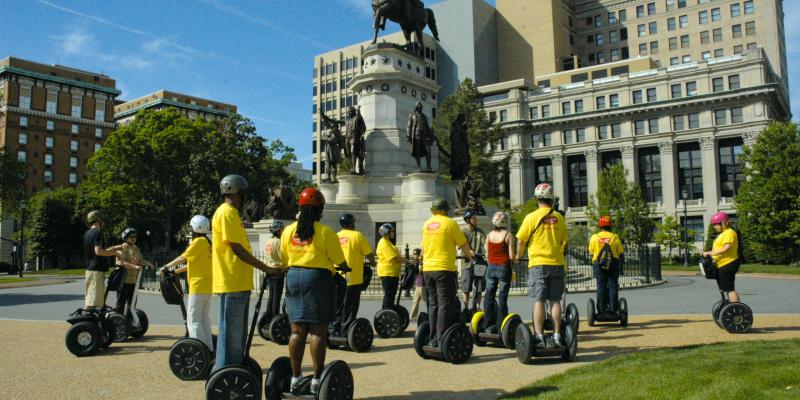 Segway tour through Richmond, Virginia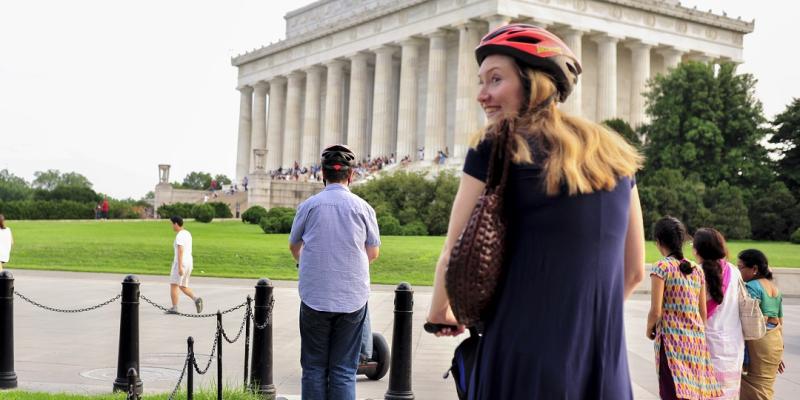 Segway tour along the National Mall in Washington, DC (Photo courtesy Bike and Roll)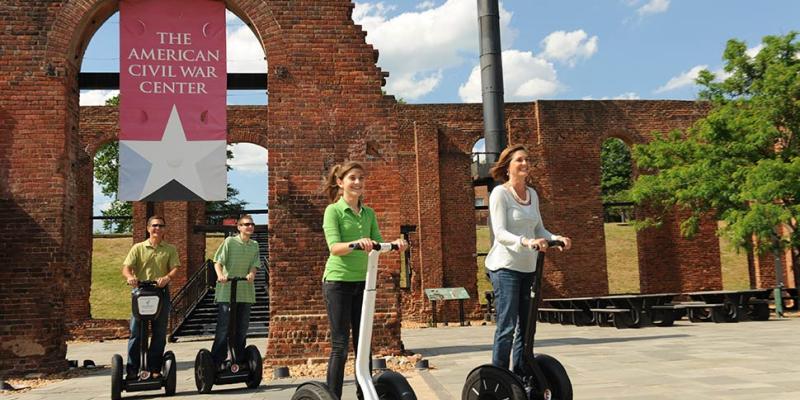 Visiting the American Civil War Center on Segway, Richmond, Virginia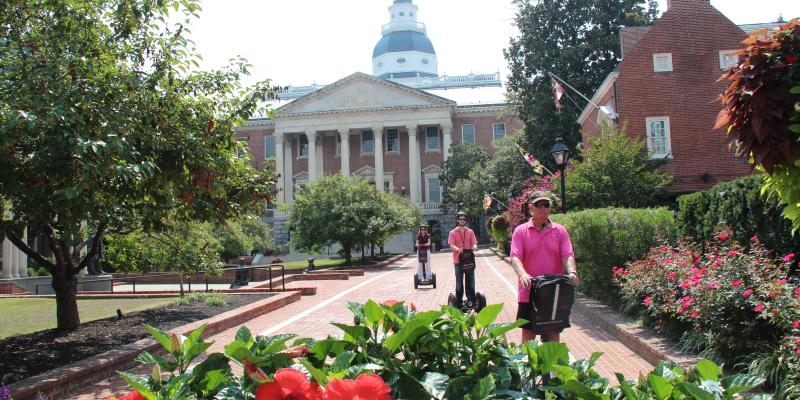 Touring the monuments of Richmond on Segway, Virginia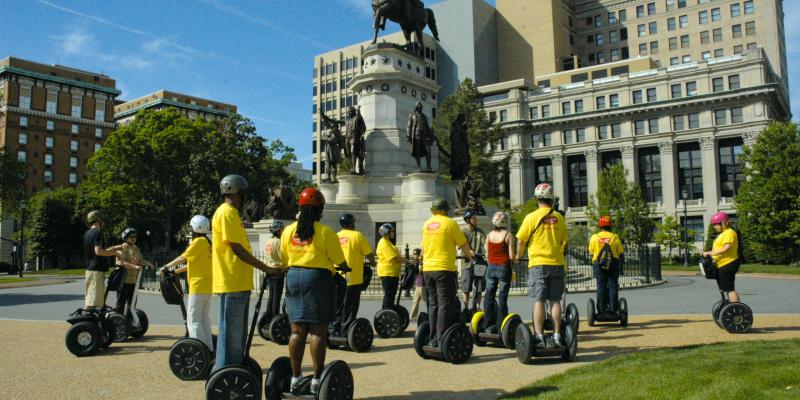 Segway tour through Richmond, Virginia
Top Segway Tours in DC and the Capital Region
Take a Segway tour in DC or many other locations in the Capital Region for a fun and easy urban adventure on wheels. 
For memorable city exploration that takes you to a lot of sights without a lot of work, sign up for a Segway tour. This fun and easy mode of transportation allows you to quickly glide around town from point to point. Segway tours are available in Washington, DC; Baltimore, Maryland; and Richmond and Yorktown in Virginia. Just take a look at everything you'll see!
Washington, DC Segway Tours
White House
United States Capitol
Library of Congress
Washington Monument
Supreme Court 
Smithsonian Castle 
Smithsonian Air & Space Museum 
National Galleries of Art 
Smithsonian Natural History 
Smithsonian American History Museum 
Lincoln Memorial
Jefferson Memorial
Martin Luther King, Jr. Memorial
World War II Memorial
For bookings and more information, visit: 
Baltimore, Maryland Segway Tours
Fell's Point Waterfront
Waterfront Katyn Memorial 
USS Constellation
Robert Long House 
Recreational Pier
Douglas Myers Museum
Star Spangled Banner House
National Aquarium
Coast Guard Cutter Taney
Seven Foot Knolls Lighthouse
World Trade Center
Little Italy
Fells Family Cemetery
Broadway
For bookings and more information, visit Segs in the City.
Richmond, Virginia Segway Tours
Brown's Island
Virginia State Capitol
Canal Walk
Hollywood Cemetery
Libby Hill
St. John's Church
Edgar Allen Poe Museum
Richmond Slavery Reconciliation Statue
Street Art Tour
For bookings and more information, visit RVA On Wheels.
Yorktown, Virginia Segway Tours
Historic Yorktown
York River
Victory Center
New Quarter Park
Kingsmill Resort
For bookings and more information, visit Patriot Tours and Provisions.