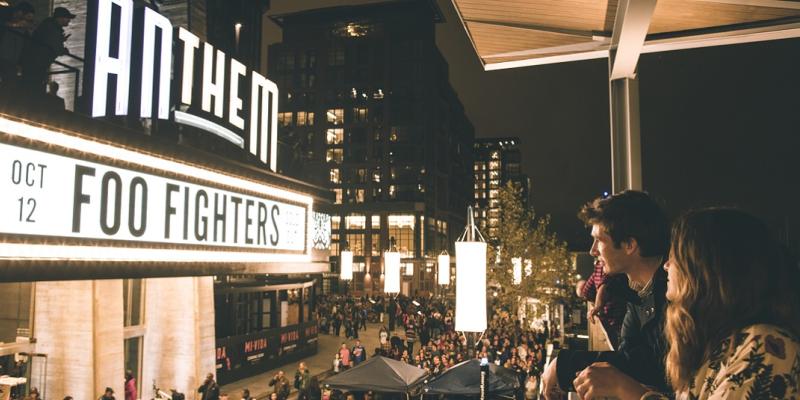 From trendy dance clubs to intimate bars and lounges, Washington, DC is a place of seemingly endless nightlife options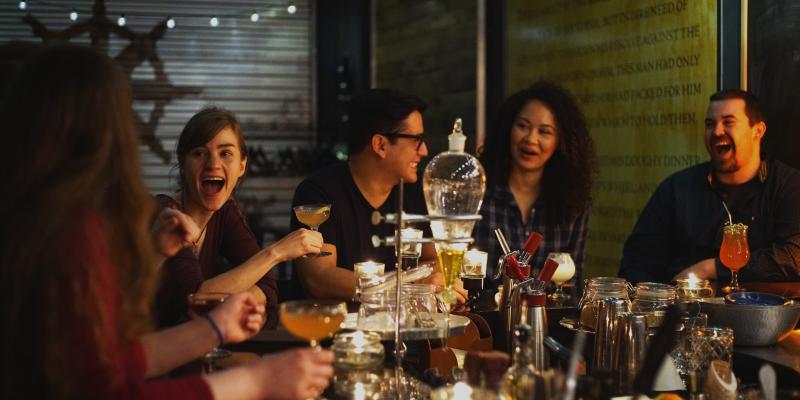 The Capital Region is home to speakeasy-inspired cocktail bars like Captain Gregory's in Alexandria, Virginia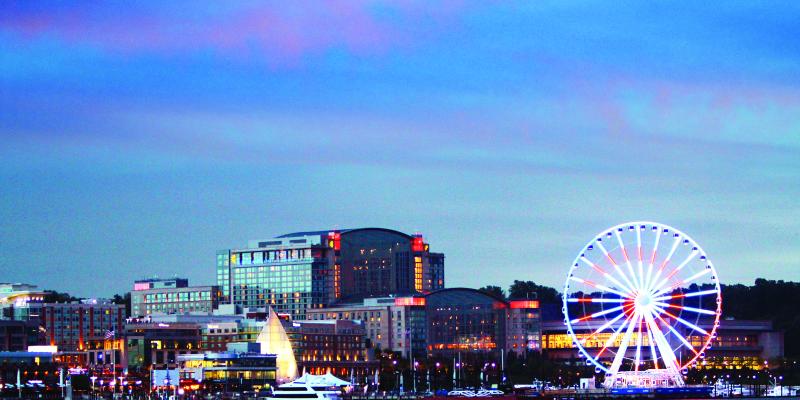 Take an evening ride on The Capital Wheel at National Harbor in Maryland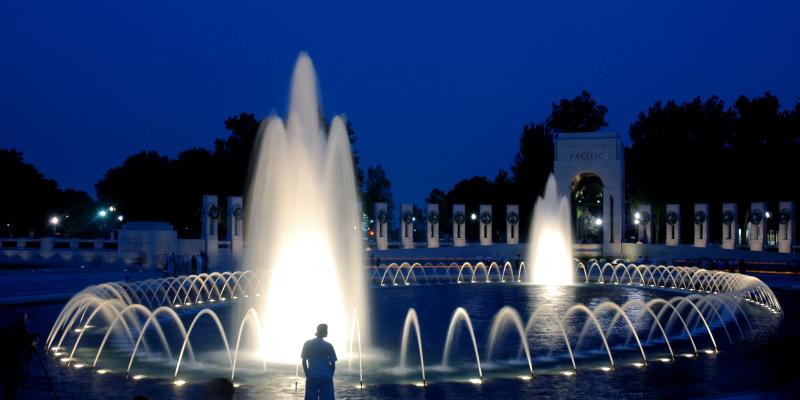 See some of Washington, DC's iconic monuments and memorials in a whole new (night) light on an evening tour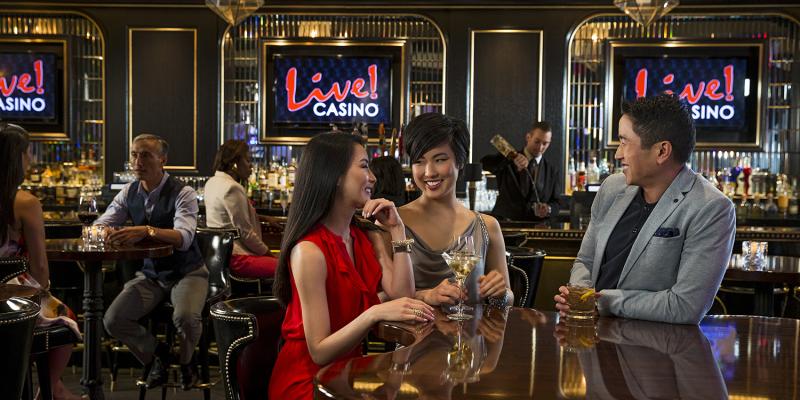 Try your luck at Maryland Live! Casino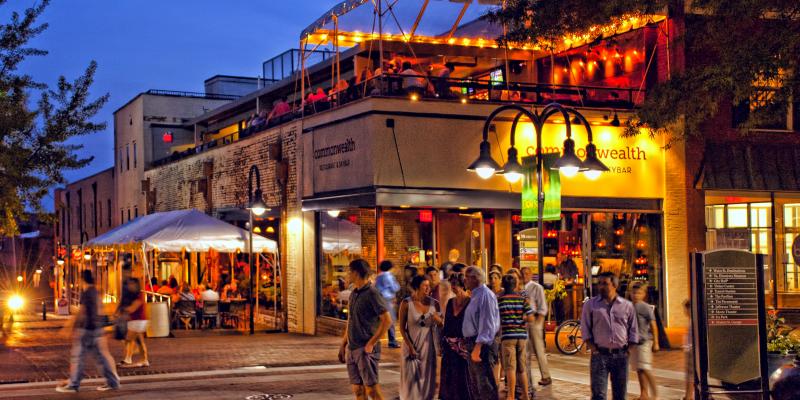 Enjoy the view from above at rooftop bars like Commonwealth Skybar in Charlottesville, Virginia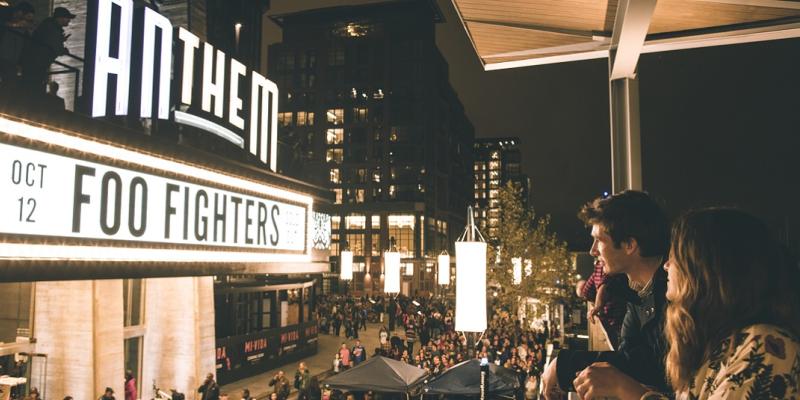 From trendy dance clubs to intimate bars and lounges, Washington, DC is a place of seemingly endless nightlife options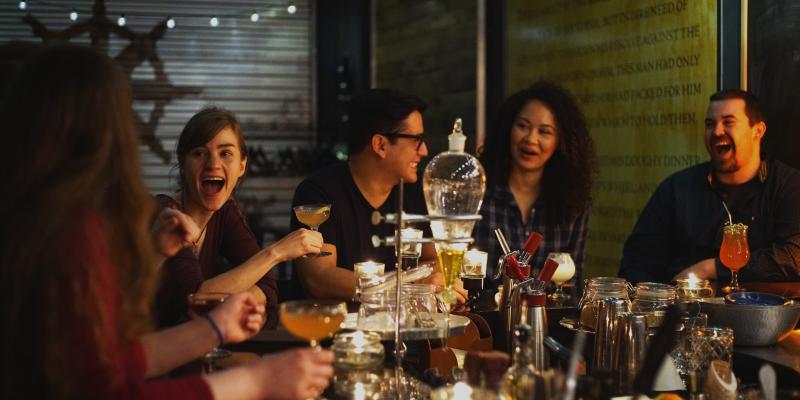 The Capital Region is home to speakeasy-inspired cocktail bars like Captain Gregory's in Alexandria, Virginia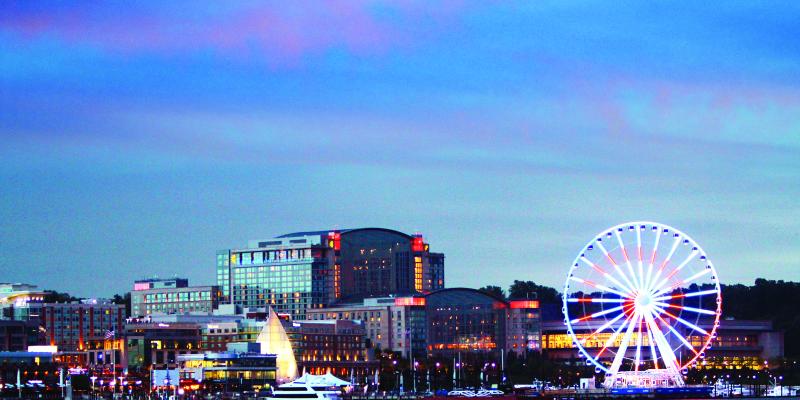 Take an evening ride on The Capital Wheel at National Harbor in Maryland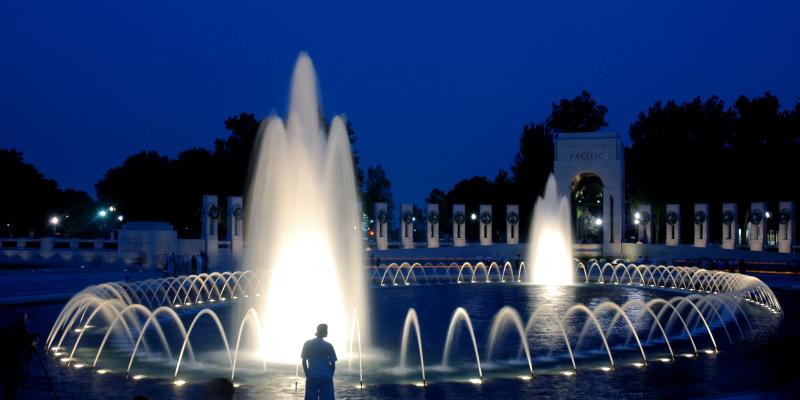 See some of Washington, DC's iconic monuments and memorials in a whole new (night) light on an evening tour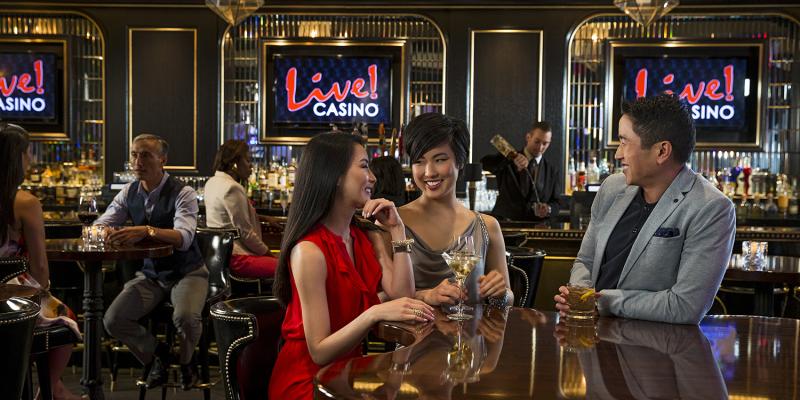 Try your luck at Maryland Live! Casino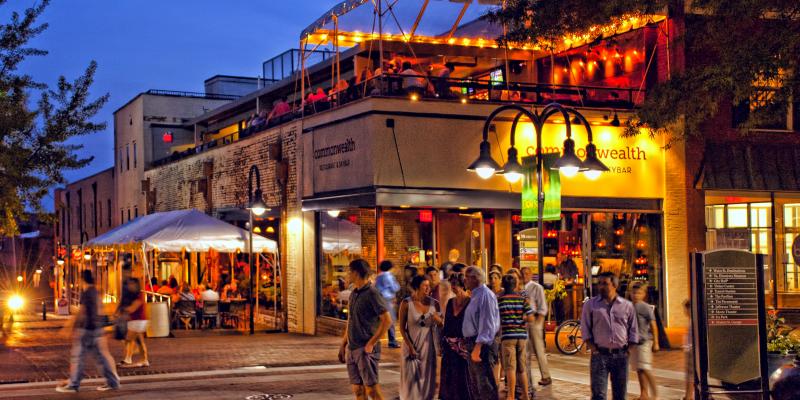 Enjoy the view from above at rooftop bars like Commonwealth Skybar in Charlottesville, Virginia
10 Best Ways to See the Capital Region at Night
Live music, rooftop bars and award-winning theatre are just a few of the ways the Capital Region comes to life at night.
Nightlife in the USA's Capital Region includes lively nightclubs in Washington, DC, an exciting casino in Maryland and top-quality live theatre in Virginia, plus plenty of music, rooftop bars and even nighttime tours throughout the region. Here are 11 of our favourite activities at night.
1. Casinos
MGM National Harbor in Maryland is a splashy combination of gaming and entertainment, including more than 3,300 slot machines; a poker room; table games like blackjack, craps and roulette; and a 3,000-seat theatre for concerts like Cher and Journey.
2. Ghost Tours
With the Capital Region's rich history come stories of haunted sites and otherworldly encounters. Take a walking tour in cities like DC, Annapolis, Frederick, Lexington and Alexandria to hear the tales — or even experience the paranormal for yourself.
3. Theatres
Catch a show at Wolf Trap National Park for the Performing Arts in Vienna, Virginia, nature's idyllic outdoor theatre and the only national park for the performing arts. The National Theatre in DC has Broadway-worthy productions like "Something Rotten!" and "Les Misérables."
4. Monthly Art Walks
Check out First Friday events in Richmond, Virginia; Ellicott City, Maryland; or DC's Dupont Circle to gallery-hop and maybe discover a new favourite artist.
5. Comedy Clubs
Magic, comedy and delightful cocktails keep audiences smiling at Illusions Bar & Theater in Baltimore's Federal Hill neighbourhood.
6. Dinner and a Show
Many venues let you catch a live performance whilst enjoying a meal at the same time, including Blues Alley in DC, offering jazz and supper in an intimate setting.
7. Nighttime Tours
See some of DC's famous monuments, including the Lincoln, Jefferson and Vietnam Veterans Memorials, in a whole new light on the Monuments by Moonlight tour.
8. Rooftop Bars
Sip tasty cocktails under the stars at locales like Q Rooftop Bar at the Quirk Hotel in Richmond, Virginia, and The Graham Georgetown Rooftop Lounge in DC's Georgetown neighbourhood.
9. Music in the Mountains
Every Saturday evening, the Carter Family Fold in Hiltons, Virginia, hosts an acoustic tribute to traditional folk music's Carter family, featuring old-time country and bluegrass.
10. Twilight Rides
Gain a bird's-eye view of the Washington Monument, the US Capitol and Alexandria from a climate-controlled gondola on The Capital Wheel at National Harbor.