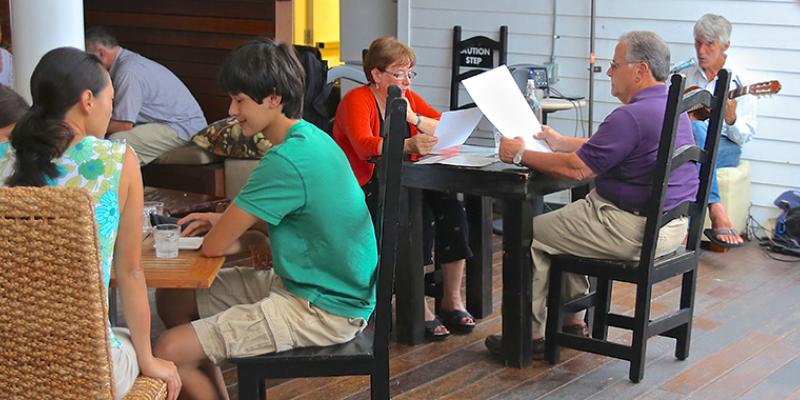 Dining in Annapolis, Maryland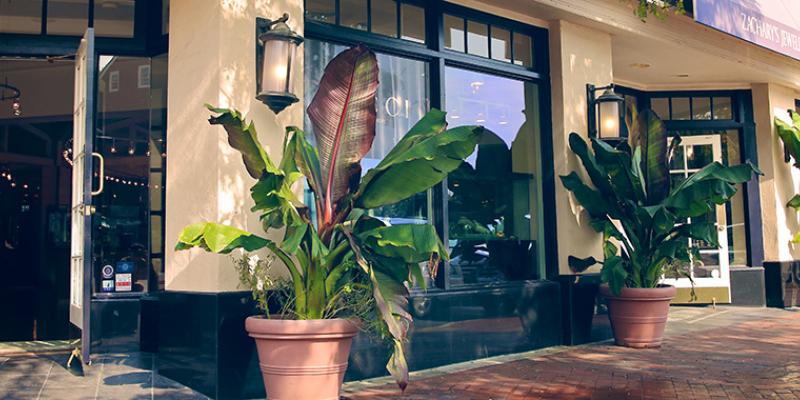 Boutique Shopping in Annapolis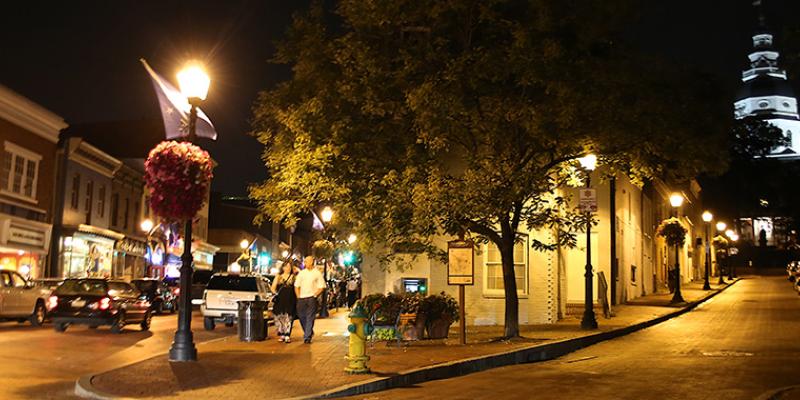 Exploring Historic Annapolis, Maryland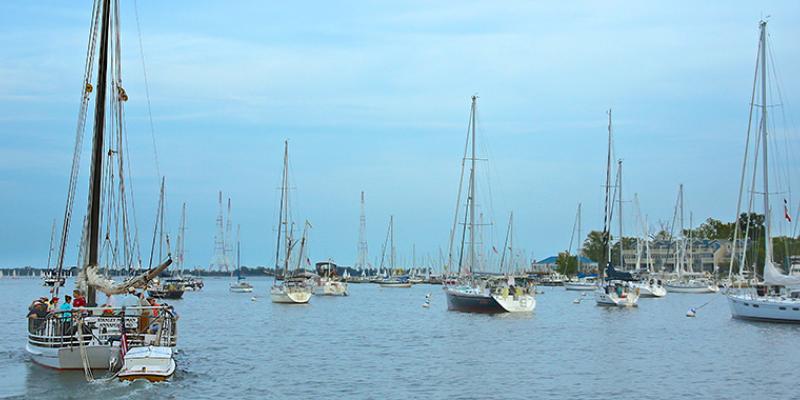 Sailboats on the Chesapeake Bay, Maryland
Sailing on the Chesapeake Bay, Maryland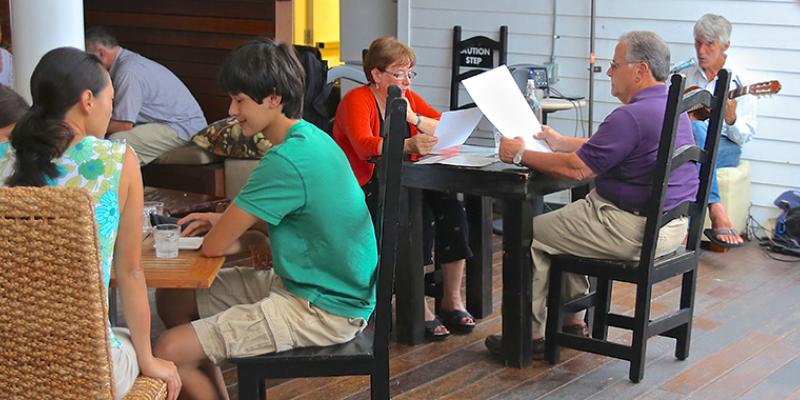 Dining in Annapolis, Maryland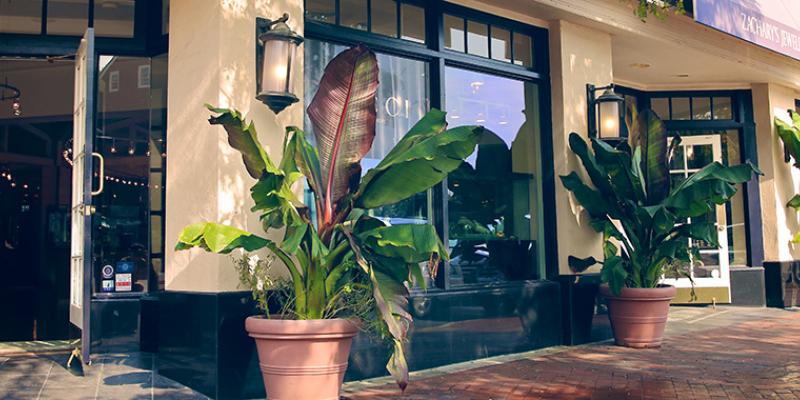 Boutique Shopping in Annapolis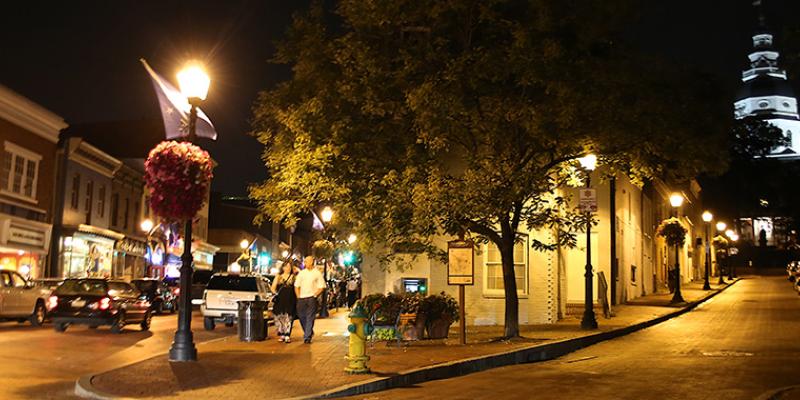 Exploring Historic Annapolis, Maryland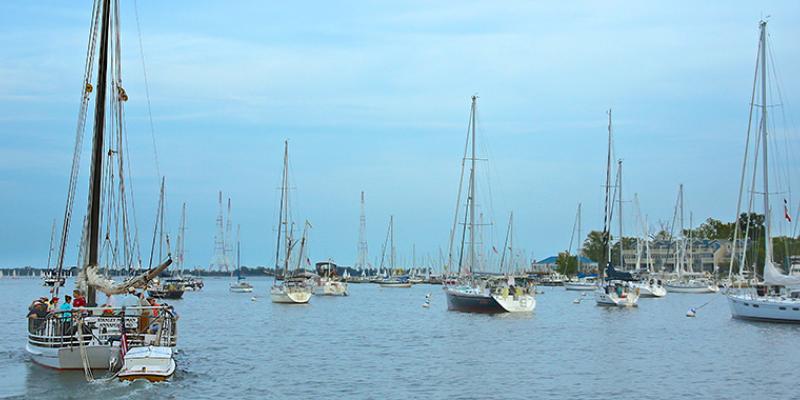 Sailboats on the Chesapeake Bay, Maryland
Sailing on the Chesapeake Bay, Maryland
Annapolis and Chesapeake Bay: Sailing Tours, Dining and History
Walking around the Annapolis city centre on the Chesapeake Bay, you really get a sense of the rich maritime history of this beautiful town. As I watch from land, the solo sailing boats of the local high school race between luxury yachts and historic wooden schooners — for me, embodying a true sense of this undisputed Sailing Capital of America.
By Nick Flint
In fact, major national and international sailing and boating events take place in Annapolis each year from April through early October. Kids' sailing camps are plentiful in the summer months and year-round, the harbour is filled with vessels of all shapes and sizes, with tour boats, rentals and water taxis providing opportunities for travellers to get out on the water.
On my holiday, I was lucky enough to sail aboard the 74-foot schooner Woodwind II — a replica of the classic, super-fast wooden schooners of the early part of the last century. After two hours of peaceful sailing in magnificent weather across the Chesapeake Bay, I felt my worries disappear into the wind! The Woodwind's friendly and knowledgeable crew share bay history, and serve up icy cold beers from local Maryland craft breweries as well.
Sailing pros and history enthusiasts will enjoy touring the US Naval Academy, and sauntering past the aptly-named "Ego Alley" — a strip of jetty space where the bold and the beautiful (or at least the financially well-endowed) dock their yachts — this is a great place to admire world-class luxury vessels and grab a meal or a drink at one of several waterfront restaurants and pubs.
I recommend the Boatyard Bar & Grill — a true sailors' hangout. Every inch of wall space is adorned with photos of famous patrons racing in any number of international competitions. I was even lucky enough to run into sailing legend, author and Emmy-award winning sailing commentator Gary Jobson. Over a beer and the best crab dip on the East Coast, I got the low down on what makes a great sailor, Jobson's win of the America's Cup, his views on Aussies and racing in 60-foot swells. It was an unforgettable experience.
Also worth a stop is Pusser's Caribbean Grille where I downed briny oysters on the half shell and a Crab Cake Annapolitan. Pusser's is a derivative of "Pursers," requisition officers on British naval ships back in the day, in charge of distributing provisions onboard, particularly booze. Be sure to try their signature rum cocktail, "The PainKiller" which comes in strengths #2, #3 or #4, depending on rum content!
Annapolis is only an hour from Washington DC, the National Aquarium and Baltimore's historic harbour, but you'll find there's plenty to keep you busy in town too. It's the overall vibe of the place that's the reason to visit — friendly people, fantastic seafood and every opportunity to get out on the water and feel the wind in your hair.