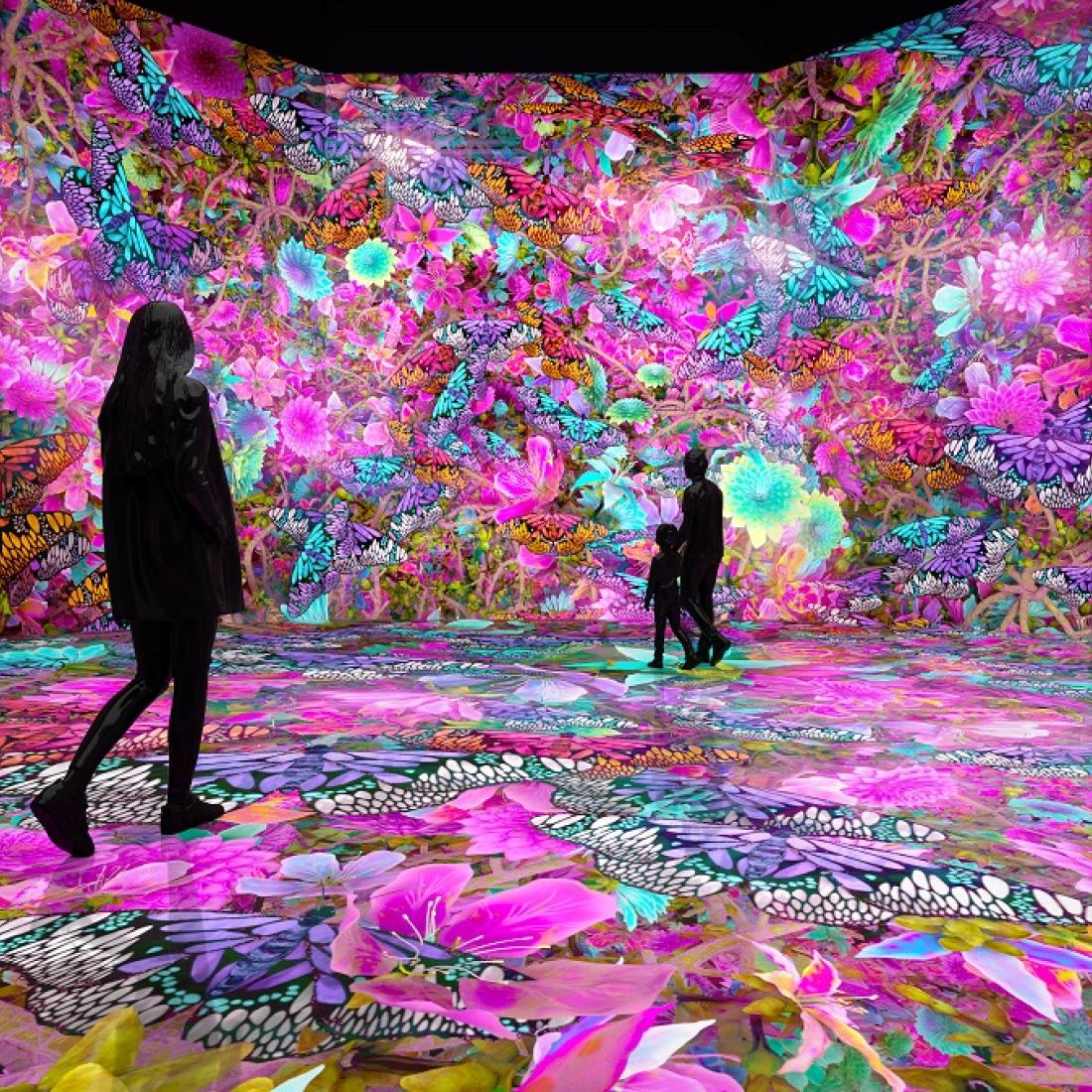 11 Mar 2023 - 11 Jun 2023
PIXELBLOOM: Timeless Butterflies
Washington, District of Columbia
PIXELBLOOM: Timeless Butterflies invites you to step into a virtual world of cherry blossoms, discovering the ephemeral beauty of butterflies and thrilling exuberance of nature.
A kaleidoscope of butterflies are awoken from their winter slumber and pixels burst into full bloom all in celebration of the coming of spring. Leveraging custom technologies, ARTECHOUSE Studio reimagines the potential of nature, both digital and organic in design, expanding on the world of PIXELBLOOM to create a one-of-a-kind family-friendly journey.
At the heart of the exhibition is a virtual microcosm of flourishing cherry blossoms with dynamic visuals created through an unmatched pixel density and highly immersive original soundscape.
You can explore the various layers of a butterfly's life cycle and its relationship to the environment through a series of interactive installations. Designed and produced by ARTECHOUSE Studio, these installations feature "Digital Flower Experiments" by Japanese digital designer Mei Tamazawa.
PIXELBLOOM: Timeless Butterflies also kicks off a partnership with LG Display, furthering ARTECHOUSE's mission to empower artists with the latest tools and technologies and inspire creative innovation. An installation depicting the famous Monarch Butterfly migration cycle is brought to life through LG Display's unique Transparent OLED screens and will be on view inside the media lab space.
 
ARTECHOUSE DC
1238 Maryland Ave SW
Washington, DC 20024
United States