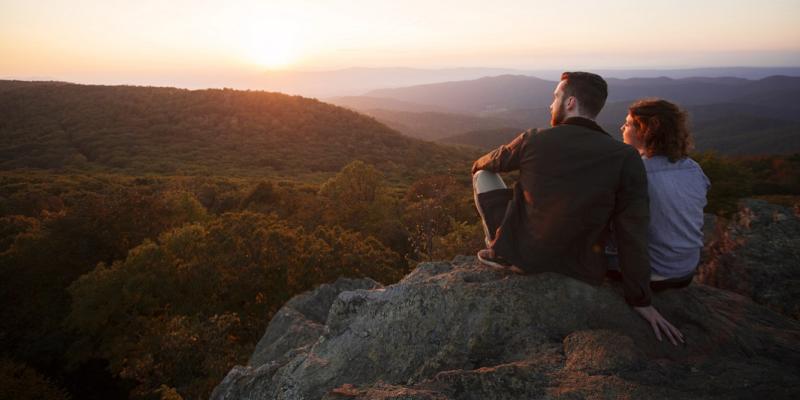 Shenandoah National Park in Virginia
The National Mall in Washington, DC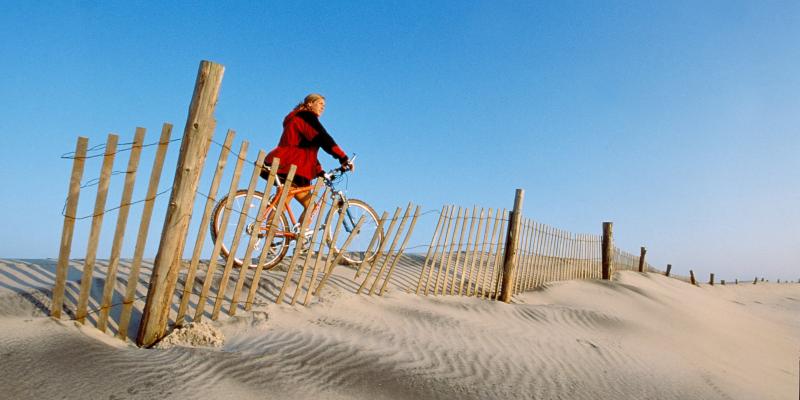 Cycling on Assateague Island National Seashore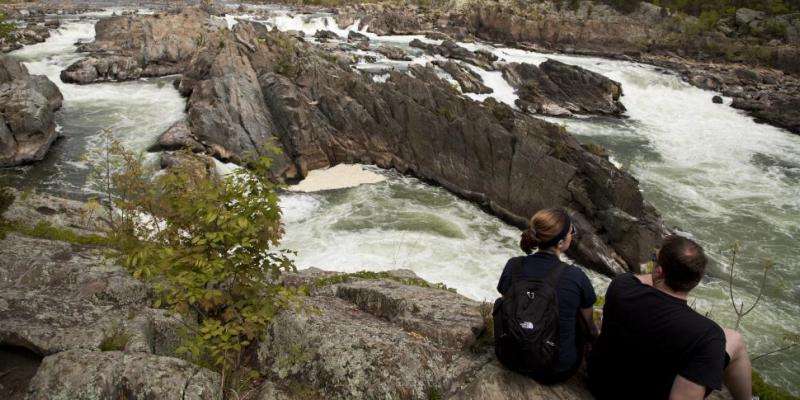 Great Falls Park in Virginia features overlooks of its thundering falls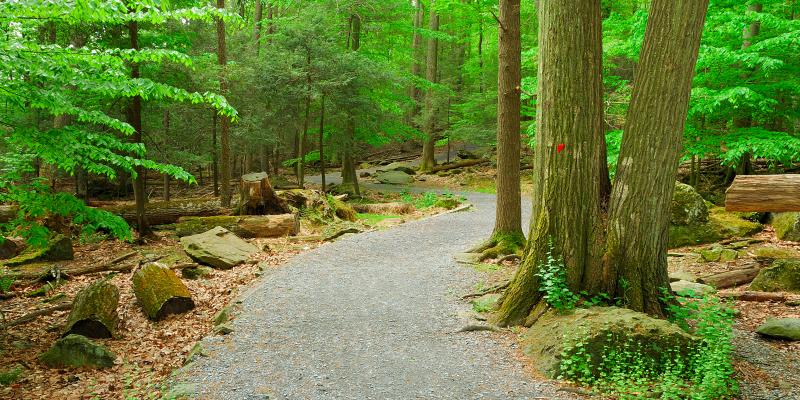 Catoctin Mountain Park in Maryland is home to 25 miles of trails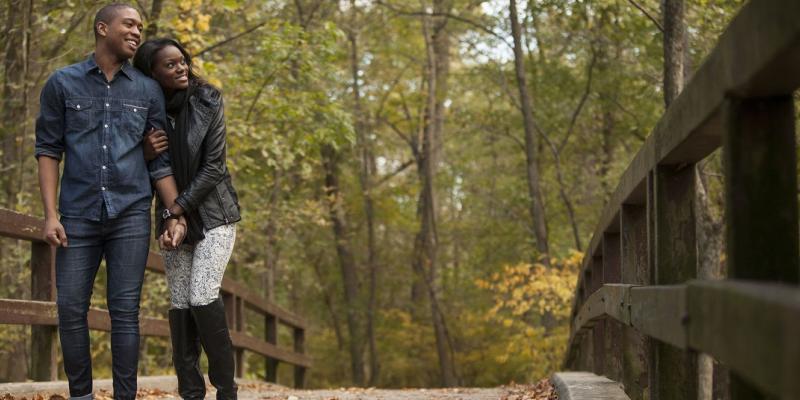 Rock Creek Park in Washington, DC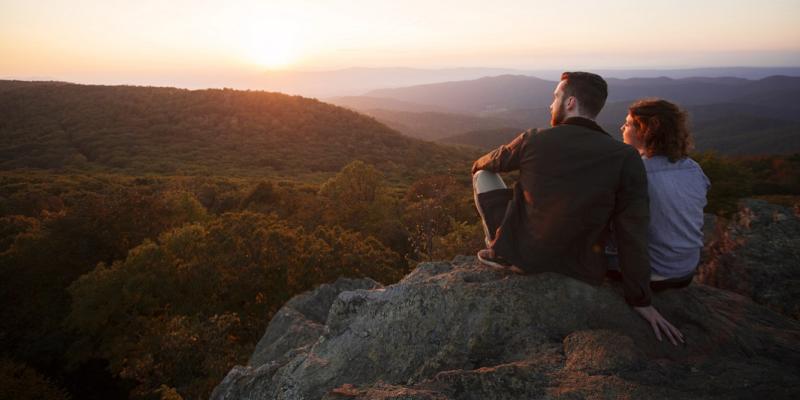 Shenandoah National Park in Virginia
The National Mall in Washington, DC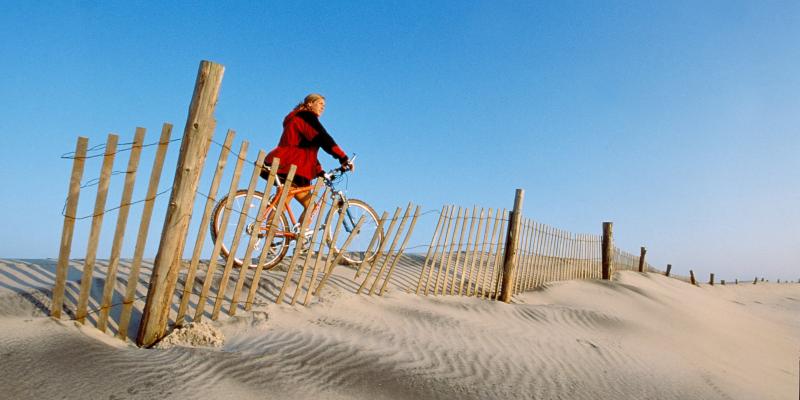 Cycling on Assateague Island National Seashore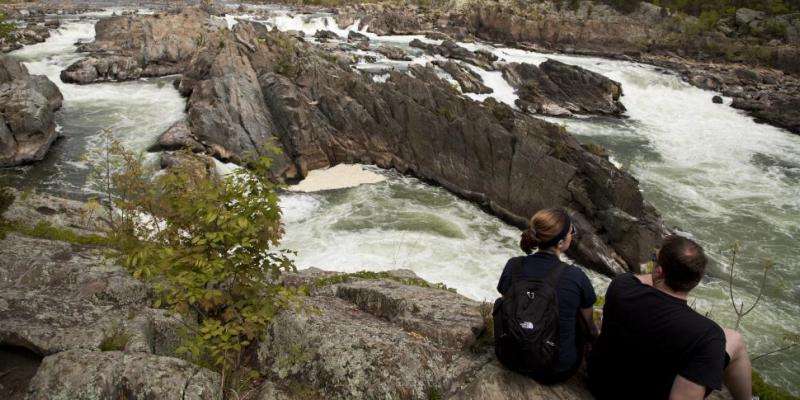 Great Falls Park in Virginia features overlooks of its thundering falls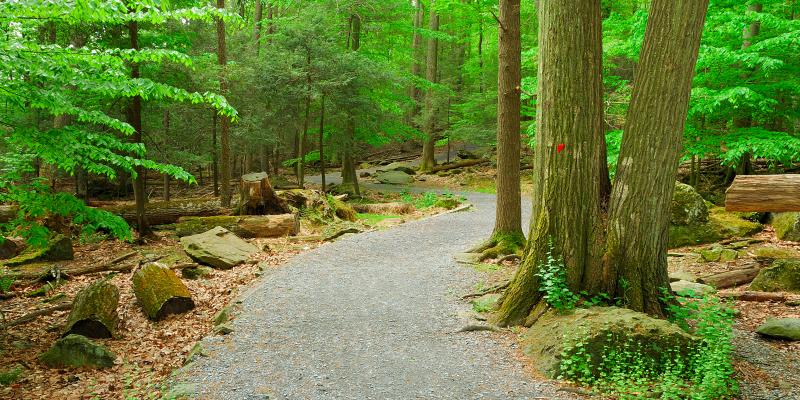 Catoctin Mountain Park in Maryland is home to 25 miles of trails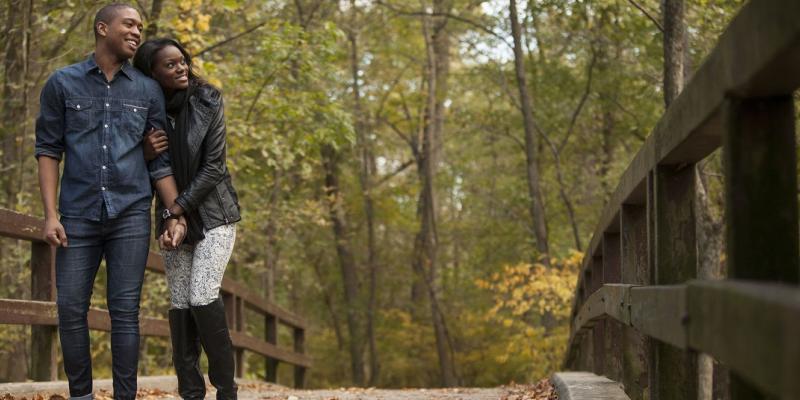 Rock Creek Park in Washington, DC
Explore State and National Parks in and near Washington, DC
Whether you want to stay in the city, head to the mountains or get out on the water, these national and state parks in DC, Maryland and Virginia are worth exploring. 
Washington, DC
Why You Should Go: A popular 2-plus-mile-long park, the National Mall links many of the capital's famous monuments and museums. Explore the Lincoln, Vietnam Veterans, Korean War Veterans and World War II memorials, plus numerous world-class Smithsonian museums. 
Magical Moments: Visit during the Independence Day Celebration in July to watch the fireworks display over the National Mall. 
Why You Should Go: With more than 32 miles (51 km) of trails to explore, Rock Creek Park is a true oasis in the city. Visitors can also discover American Civil War fortifications, a 1765 house and a mill from the early 1800s. 
Magical Moments: Be wowed by the night sky in the planetarium or during evening stargazing sessions, held April through November. 
Why You Should Go: Hike past peaceful ponds filled with croaking frogs and sunning turtles and go birding on a boardwalk that leads to a lush marsh, where you can watch flocks of wading shore birds as they hunt for food.
Magical Moments: Visit early in the morning from late June through to July to see the park's gorgeous water lilies and lotus flowers spectacularly open up for a few hours before the midday heat forces them to close once again.
Maryland
Why You Should Go: Located on a barrier island, Maryland's only oceanfront park offers 2 miles (3 km) of beaches for beachcombing, swimming and surfing. Explore secluded coves by canoe or kayak. In the marsh areas, see deer, water birds and wild horses.
Magical Moments: Head to the park around sunrise or sunset to photograph wild horses in dramatic light.
Why You Should Go: Hike Catoctin Mountain Park's 25 miles (40 km) of trails, ride horseback and go trout fishing in summer, or try cross-country skiing in winter.
Magical Moments: Camp under the stars near a babbling brook or stay in an open-sided Adirondack shelter in the backcountry for a real back-to-nature experience. 
Why You Should Go: Set in the Catoctin Mountains, Gambrill State Park offers visitors 16 miles of trails for hiking, mountain biking and horseback riding, as well as picnic areas and a pond for fishing.
Magical Moments: Reserve the Tea Room stone lodge for a picnic, and enjoy breathtaking views of the Shenandoah Mountains from 488-metre High Knob.
Why You Should Go: Maryland's oldest state park is known for its 200 miles (322 km) of scenic trails, where you can go hiking, mountain biking and horseback riding. Head down to the Patapsco River and do some fishing or go canoeing too.
Magical Moments: As you travel through the park keep an eye out for historic ruins, like the Elk Ridge Furnace that reportedly produced cannons and ammunition during the Revolutionary War, and the former riverside mill town of Guilford.
Virginia
Why You Should Go: Skyline Drive leads to awe-inspiring views of the Blue Ridge Mountains and the world-famous Blue Ridge Parkway. Hike part of the famous Appalachian Trail and look for the nearly 200 bird species found in Shenandoah National Park. You might even spot deer or black bears. 
Magical Moments: Stay overnight in a rustic cabin so you can enjoy sunrise and sunset in the mountains.
Why You Should Go: Just 15 miles from Washington, DC, the Potomac River tumbles over rugged rocks and flows through Mather Gorge. Take in the impressive falls from one of Great Falls Park's three overlooks.
Magical Moments: Hike among rocks along the river and enjoy a picnic near the roaring water.
Why You Should Go: Learn about American Civil War history at Manassas Battlefield National Park — the site of two major battles. Watch a film, shop in the book store and see uniforms, weapons and an electronic battle map in the visitors' centre.
Magical Moments: Hear history come alive during infantry and artillery demonstrations at Chinn Ridge.
Why You Should Go: Eight different types of wetlands make up Belle Isle, where you can spy bald eagles and white-tailed deer while hiking or biking on the nearly 10 miles (16 km) of trails that criss-cross through the park. Take a guided canoe trip during the summer too.
Magical Moments: Stay the night at the Bel Air House and soak in the stunning sunsets over the Rappahannock River. The Colonial-reproduction home was designed in 1942 by an architectural historian from the Colonial Williamsburg Foundation and built using materials from area historic buildings.
Want more to explore? Hit the road to see the area's top scenic byways!