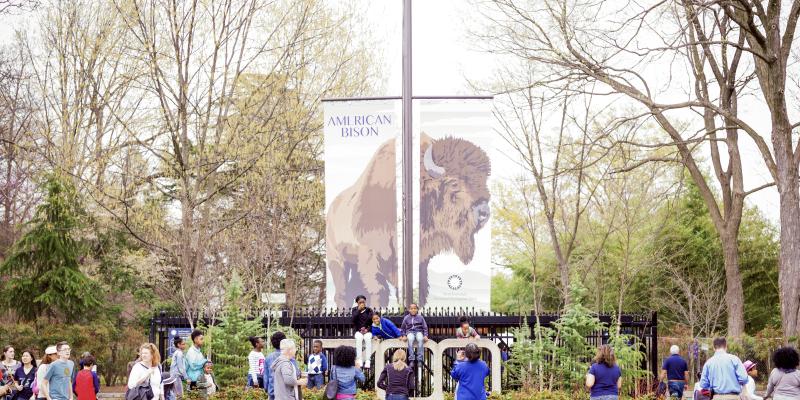 The National Zoo (Photo courtesy Washington.org)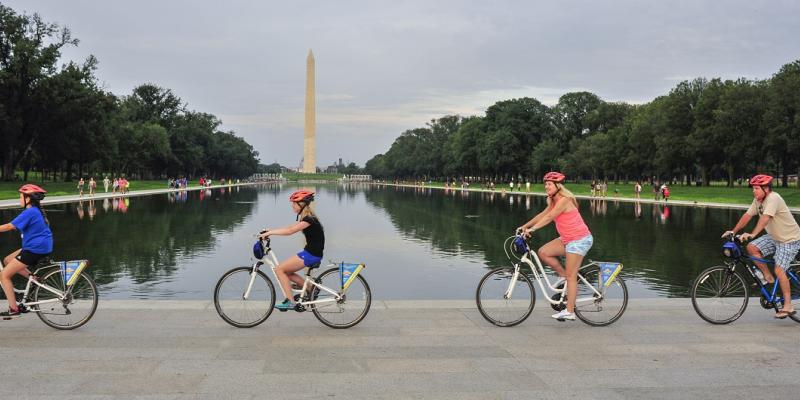 Bike & Roll tour, Washington, DC (Photo courtesy Bike & Roll)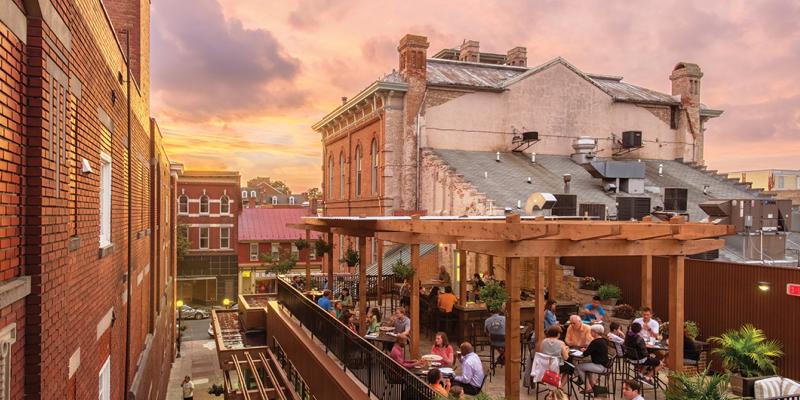 Enjoy downtown Frederick's historic architecture, unique shops, and top-rated restaurants.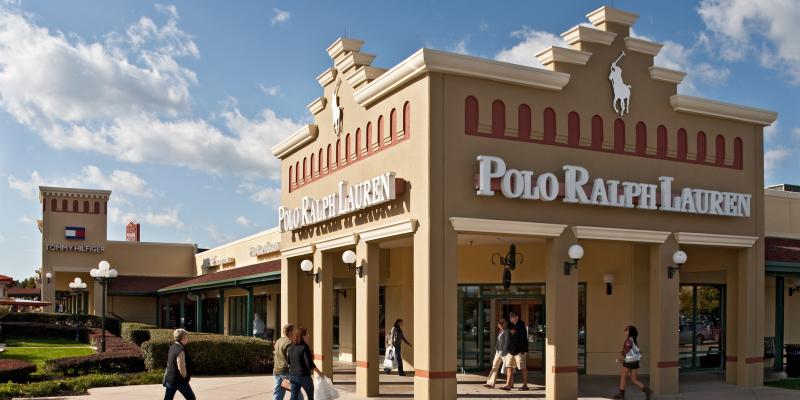 Premium Outlets in Hagerstown, Maryland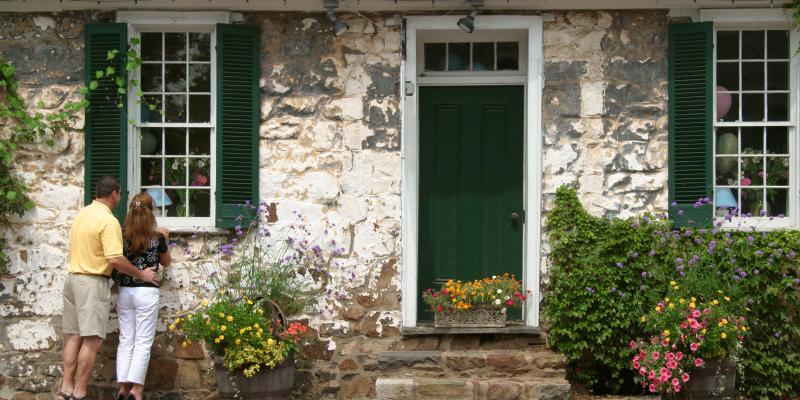 Visit the historic downtown in Leesburg, Virginia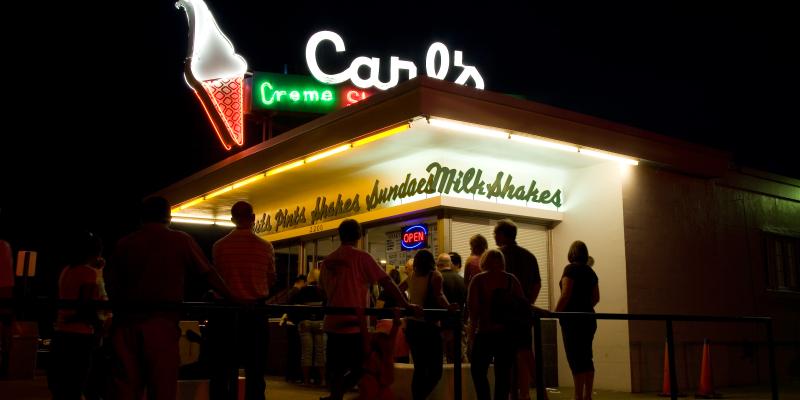 Indulge in soft serve ice cream at Carl's in Fredericksburg, Virginia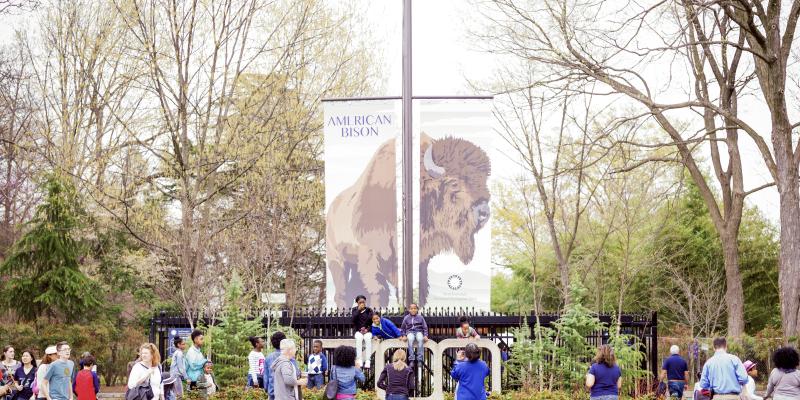 The National Zoo (Photo courtesy Washington.org)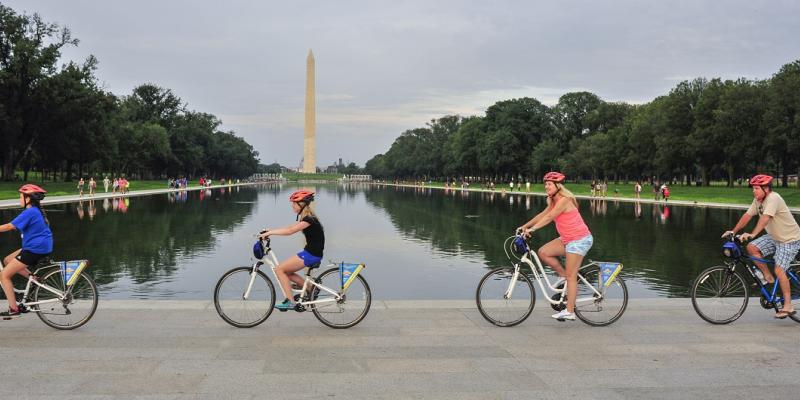 Bike & Roll tour, Washington, DC (Photo courtesy Bike & Roll)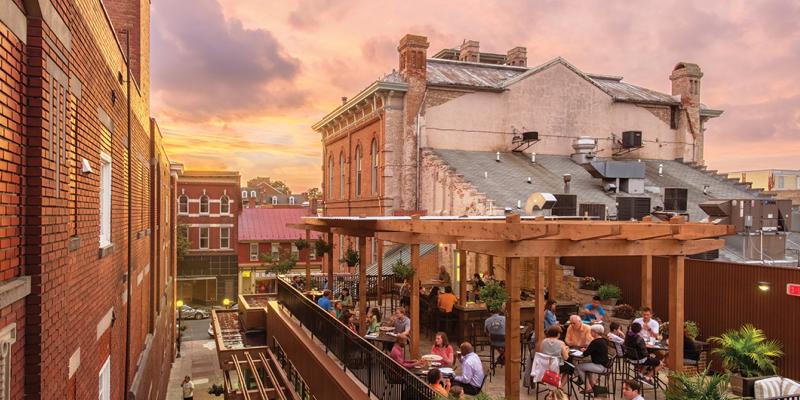 Enjoy downtown Frederick's historic architecture, unique shops, and top-rated restaurants.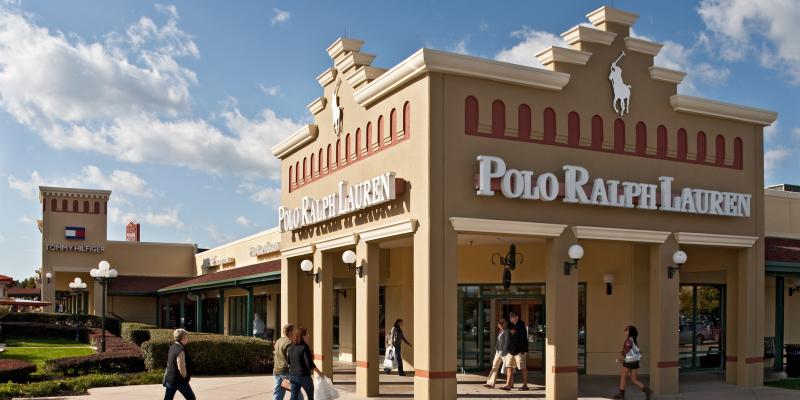 Premium Outlets in Hagerstown, Maryland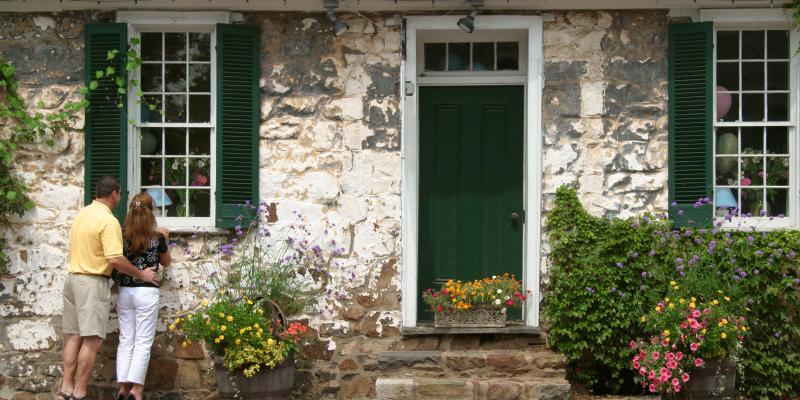 Visit the historic downtown in Leesburg, Virginia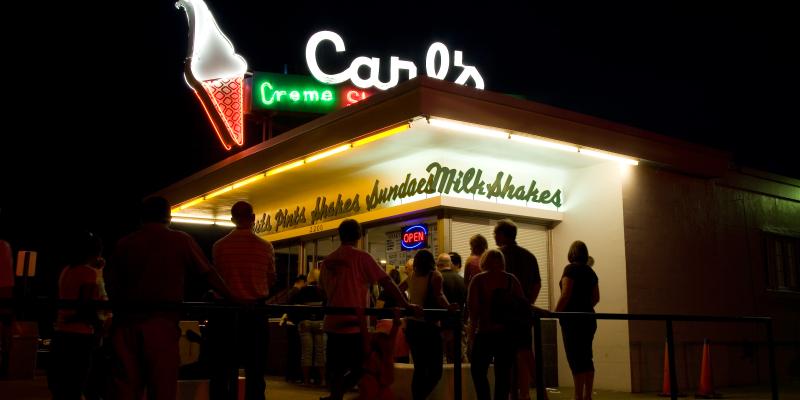 Indulge in soft serve ice cream at Carl's in Fredericksburg, Virginia
7-Day Stay: The Best of the Capital Region Itinerary
A one week getaway to Washington, DC, Maryland and Virginia.
Inspiring monuments and museums define a visit to Washington, DC.  But journey beyond the capital city's major attractions to discover natural escapes, distinctive cuisine, exciting shopping and culture rich cities across Maryland and Virginia.
Your 1st & 2nd Days 
Washington, DC: The National Mall & City Highlights
The National Mall is home to many magnificent museums and is a great place to start your holiday in the Capital Region. Hear the stories and see the arts and crafts of the first Americans at the Smithsonian's National Museum of the American Indian. Art lovers won't want to miss a visit to the National Gallery of Art, while the National Archives is a must for any American history buff.
Join a guided tour of the city by bicycle or on a Segway! 
Overnight at one of Washington's many hotels. Choices range from budget friendly to luxe.
Head to U Street for breakfast at a DC institution, Ben's Chili Bowl. Or, if you're visiting on a weekend, visit the colourful farmer's market at Dupont Circle or Eastern Market on Capitol Hill.
After breakfast, tour the Capitol Hill neighbourhood and explore the US Capitol, Library of Congress and Supreme Court. The neighbourhood is also home to the Folger Shakespeare Library, which houses the largest collection of Shakespeare memorabilia in the world. For lunch, take the Metro to downtown's Penn Quarter neighbourhood. You'll also find lots of dining options (from casual barbecue to elegant French) near Capitol One Arena. Or, feast on fresh noodles and flavourful soups in DC's Chinatown.
Go undercover at the International Spy Museum, where you can crack codes, take on covers and even let your group take on its own covert operation. Animal lovers may also wish to pay a visit to the National Zoo, home to giant pandas, Asian elephants, Western Lowland gorillas and other exotic species.
Discover DC's theatre scene. The Kennedy Center's Millennium Stage offers free performances at 6:00 pm nightly. Other theatres, such as the Shakespeare Theatre Company, Arena Stage, Warner Theatre and National Theatre, regularly present familiar classics. For something a bit more contemporary, catch a show at Woolly Mammoth Theatre Company or Studio Theatre.
Get a good night's rest because your third day in the Capital Region awaits.
Your 3rd & 4th Days 
Maryland: Shopping & Culture in Frederick & Hagerstown
Frederick has figured prominently in three centuries of American history. Take a guided walking tour or pick up a self-guided brochure and begin your investigation of this fascinating town. Be certain to visit one of Frederick County's more than 25 museums and historic sites, such as the National Museum of Civil War Medicine, Schifferstadt Architectural Museum or the National Shrine of St. Elizabeth Ann Seton. Specialty shops, art galleries and antiques stores round out the scene.
When it's time to eat, try The Tasting Room which combines the essence of Historic Frederick and the modern styles of New York City. Don't miss the amazing trompe l'oeil murals throughout downtown, including the Community Bridge Mural located on Carroll Street between East Patrick Street and East All Saints Street.
Frederick offers 13 bed and breakfasts and 23 hotels/motels. 
Travel half an hour northwest to Hagerstown. In 1739, Jonathan Hager built his first home and set up a prosperous trading post in Hagerstown, what was then the far west of the New World. Be certain to visit the John Hager House while in Hagerstown. Don't miss the outlet shopping at Premium Outlets Hagerstown. If you are inclined toward the arts, visit the Washington County Museum of Fine Arts or catch a performance of the Maryland Symphony Orchestra, based in Hagerstown.
Your 5th & 6th Days
Virginia: Nature, History & Golf in Leesburg & Fredericksburg
Get back to nature in Leesburg at Temple Hall Farm Regional Park, a 300-acre working farm, or Leesburg Animal Park. Other Leesburg activities include local farmers' markets, horseback riding, wine tours and tastings at any of the area's more than 40 wineries. Don't miss the only foxhunting museum in the world, at Morven Park.
Head south to Fredericksburg where you will experience American Colonial History at Ferry Farm; the boyhood home of George Washington; The Rising Sun Tavern; Hugh Mercer's Apothecary Shop; and Kenmore, the home of George Washington's sister and one of the most elegant Colonial mansions in America.
If history is not your thing, play a round of golf at one of the area's public courses. Take a lunch cruise, cast a line, canoe on the Rappahannock River or hike in the 211-acre recreation area on both sides of the Rappahannock.
Your 7th Day 
Washington, Dulles International Airport is about a 1.5-hour drive from Fredericksburg. Spend your last day exploring the region around the airport - whether it's shopping at Leesburg Premium Outlets, touring George Washington's Mount Vernon, or exploring the exhibits at the Steven F. Udvar-Hazy Center National Air and Space Museum.