Top Wineries, Breweries, Distilleries and Cideries in the Capital Region
Sip your way through more than 500 locations, starting with this sampling of some of the region's finest drinks.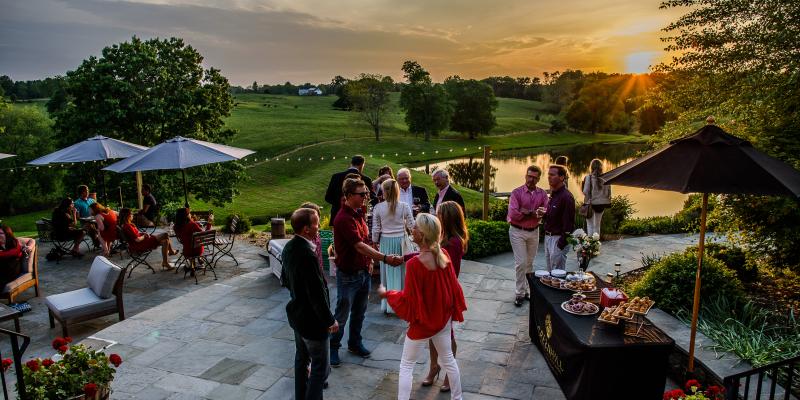 Greenhill Winery & Vineyards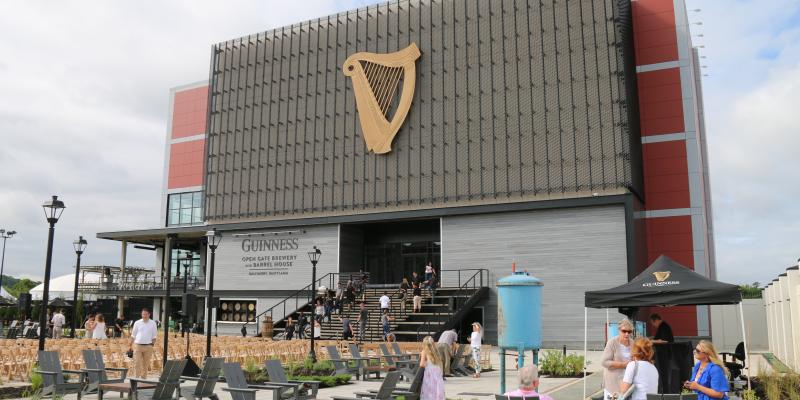 Guinness Open Gate Brewery in Baltimore, Maryland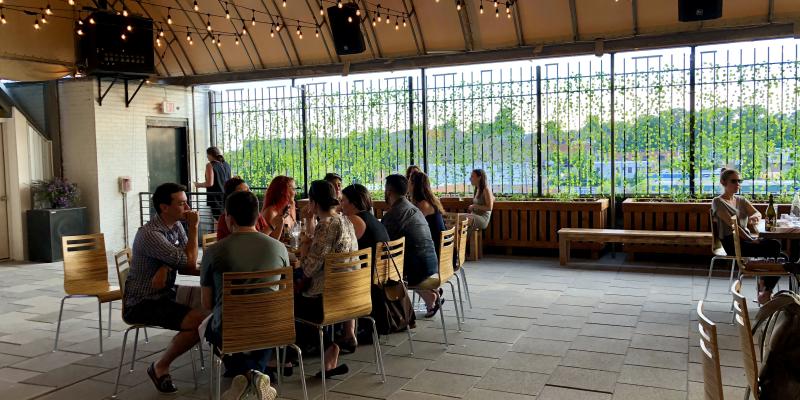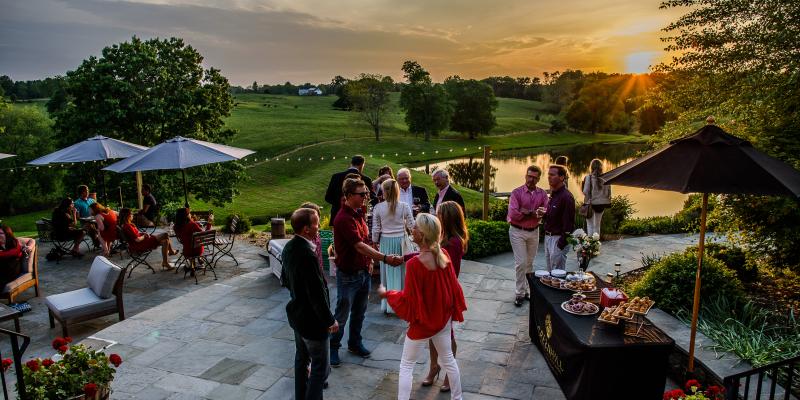 Greenhill Winery & Vineyards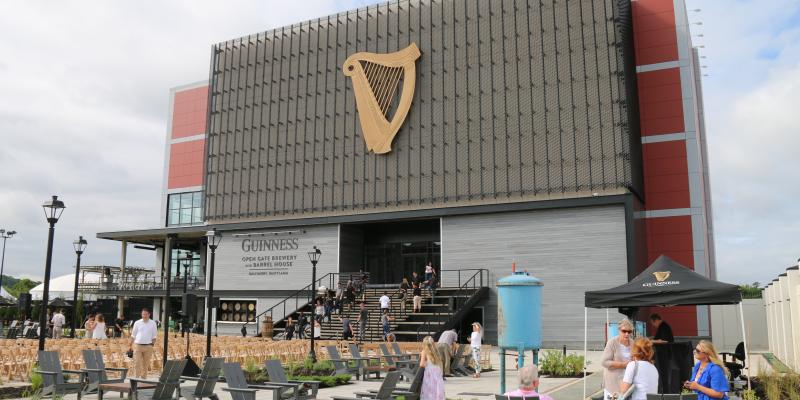 Guinness Open Gate Brewery in Baltimore, Maryland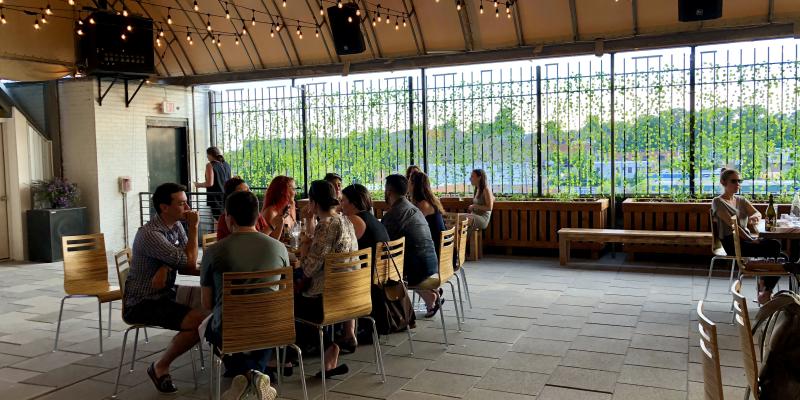 WINERIES
Greenhill Vineyards & Winery
Nestled in the rolling foothills of Virginia's wine and horse country, the scenery is as spectacular as the award-winning wines. In addition to wine, the on-site Farm Store sells Greenhill's Charolais beef and honey. Middleburg, Virginia
Big Cork Vineyards
Intensely flavoured wines are the draw here, where a sleek, contemporary tasting room serves up flights of six wines. Enjoy scenic views of the winery's 100-acre estate from the year-round patio. Rohrersville, Maryland
City Winery
With private dining spaces, a rockin' line-up of live music, more than 20 house-made wines and a globally influenced food menu touting everything from braised duck tacos to pork chop Milanese, this massive urban winery is a popular choice for groups. Washington, DC
Enjoy more great sips and scenery along the Capital Region's wine trails!
BREWERIES
Atlas Brew Works
Sip a craft beer at a 100-percent-solar-powered brewery, where an ever-changing tap list boasts a mix of flagship and seasonal brews, from the District Common lager to the Silent Neighbor pumpernickel stout. Washington, DC
Guinness Open Gate Brewery and Barrel House
One of only two Guinness experimental taprooms in the world, this 10-barrel brewery features barrel-aged beers, perfectly poured milk stouts and Guinness Blonde, the outpost's flagship beer. Book a tour and tasting to delve into the brand's heritage. Halethorpe, Maryland
Väsen Brewing Company
Funky, fruity and flavourful are a few ways to describe Väsen's unconventional craft beers — experimental farmhouse ales, sours, saisons and wheats all grace the environmentally conscious brewery's menu. Richmond, Virginia
DISTILLERIES
Tenth Ward Distilling Company
Local ingredients lend themselves to the one-of-a-kind spirits created at this micro-distillery, including year-round favourites such as Absinthe Nouvelle, Caraway Rye, Smoked Corn Whiskey and Applejack (apple brandy). Frederick, Maryland
Republic Restoratives
Churning out everything from Borough Bourbon, a wheated all-American whiskey finished in Barbados rum casks, to Chapmans Apple Brandy, made from fermented and distilled local apple juice, women-owned Republic Restoratives is an excellent stop for a tour and tasting. Washington, DC
Tarnished Truth Distilling Company
The Cavalier, a historic luxury hotel overlooking the Atlantic Ocean, houses Tarnished Truth within its former laundry room, making for a unique space to experience the line-up of bourbon, vodka, moonshine and more. Virginia Beach, Virginia
CIDERIES & MEADERIES
Capitol Cider House
In the city's Petworth neighbourhood, savour a flight of gluten-free hard cider whilst sitting on the patio. The taproom features a mix of ciders made on-site, as well as locally made apple brews from mid-Atlantic cider producers. Washington, DC
Albemarle Ciderworks
Founded by the same family that owns Vintage Virginia Apples, an orchard and nursery growing more than 100 varieties of fruit trees, Albemarle CiderWorks produces full-bodied ciders from heritage apple varieties. North Garden, Virginia
Orchid Cellar Meadery & Winery
A rough-hewn log cabin overlooking vineyards and forested hillsides is where you'll find this purveyor of wine and mead — a wine-like drink of honey and water fermented with yeast and a mix of robust spices. Middletown, Maryland
Thirsty for more? Check out our Washington, DC-area beverage roundup!
Be sure to enjoy beverages responsibly and designate a sober driver.